Democrats step up pressure for Republicans to act on gun control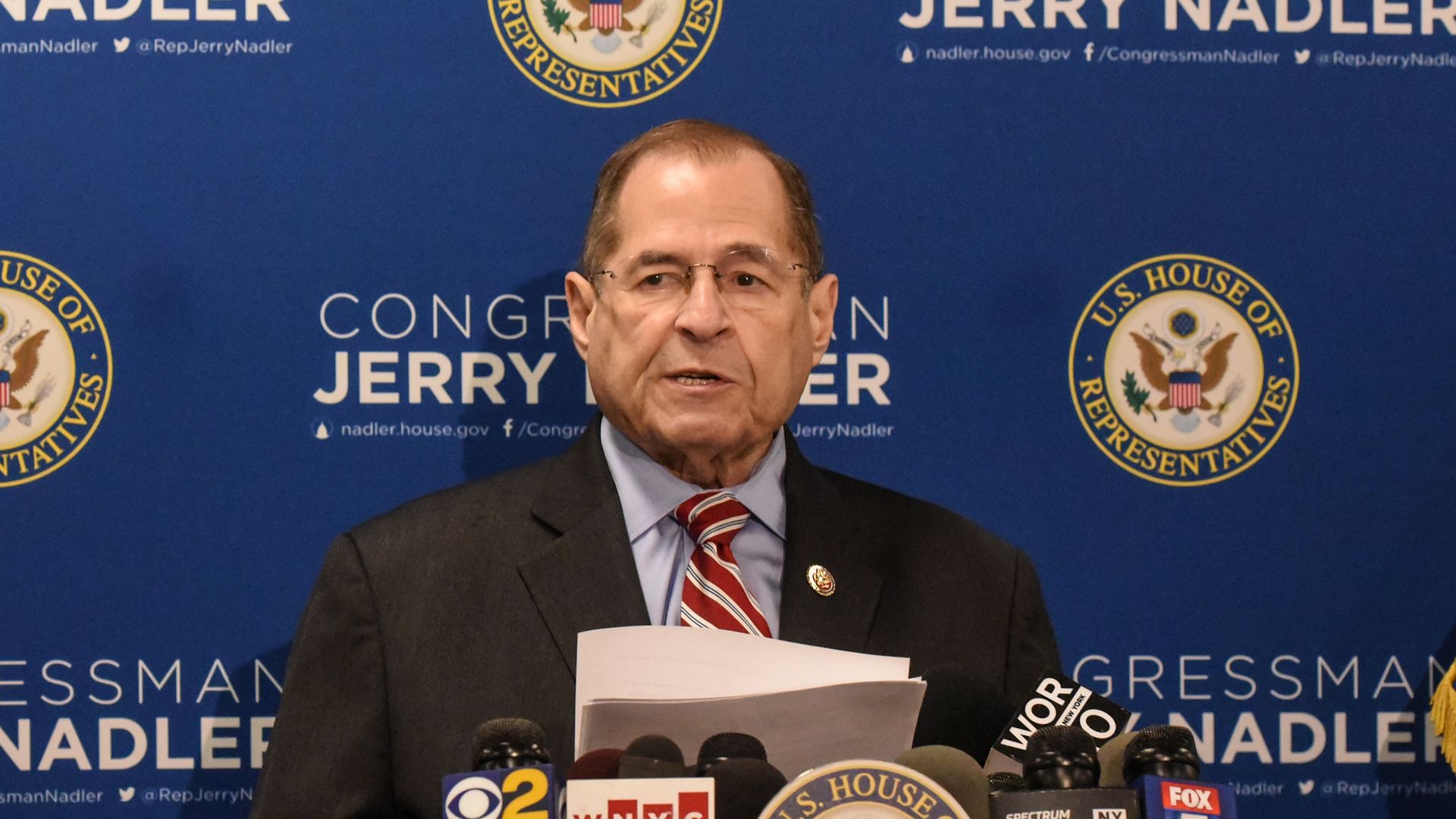 Democrats increased pressure on Republicans Tuesday to act on gun control, advancing new measures and sending a letter to Sen. Mitch McConnell. But McConnell made clear after meeting with President Trump on the issue that the decision rests with Trump, ABC News reports.
Why it matters: Gun violence has become a hot-button issue after August's mass shootings in El Paso, Dayton and the West Texas sister cities of Odessa and Midland. Per Reuters, there's a coordinated Democratic strategy to press McConnell to allow a vote on gun control bills.
What's happening: The Democratic-led House Judiciary Committee voted along party lines Tuesday evening to approve a red-flag bill and a ban on high-capacity ammunition magazines for consideration by the full House, along with legislation to prohibit people convicted of violent hate crime misdemeanors from possessing firearms, Reuters notes.
What they're saying: House Judiciary Chair Jerry Nadler said in a statement that Democrats had not acted simply to respond to mass shootings.
"[W]e are acting because of the urgent need to respond to the daily toll of gun violence in our communities, whether they are mass shootings or not and whether or not they make national headlines."
The big picture: The Democratic-controlled House has passed 2 gun control measures this year that would strengthen background checks. McConnell has yet to bring either to the Senate floor.
The other side: Per Reuters, Republicans pledged during Tuesday's debate to support "sensible" legislation on guns but denounced the Democratic bills as fatally flawed and a risk to gun owners' Second Amendment rights.
Trump met with House and Senate Republican leaders and Attorney General Bill Barr at the White House in the afternoon to discuss gun control measures as well as efforts to better enforce existing laws, the Washington Examiner reports.
The president was conducting "good faith" conversations with Republicans and Democrats, House Minority Whip Steve Scalise said, adding no specifics were discussed at the meeting, per the Examiner.
The White House would deliver a plan to Congress that Trump would agree to sign, McConnell said, according to the Examiner.
"My members know the very simple fact that to make a law you have to have a presidential signature."
— McConnell to reporters
Go deeper