Post-tropical cyclone Dorian weakens in North Atlantic after lashing Canada
After devastating the Bahamas and pummeling North Carolina, Dorian lashed at far-eastern Canada with hurricane-force winds Sunday, knocking out power to hundreds of thousands of people before weakening and heading into the North Atlantic, AP reports.
The latest: The post-tropical cyclone was packing winds of 60 mph as it headed east-northeast, about 375 miles north of Cape Race, the National Hurricane Center said in an advisory at 11 p.m.
What's happened in Canada: The storm swept over northwestern Newfoundland and southeastern Labrador during the afternoon and moved out over the Labrador Sea during the night, AP notes.
Up to 700 Canadian troops would be fanning out across the Maritimes to help restore electricity, clear roadways and evacuate residents in flooded areas, AP reports.
Widespread blackouts hit 400,000 Nova Scotia Power customers at the peak of the storm — affecting about 80% of properties in the province; On Prince Edward Island, about 75% of homes and businesses lost power Sunday afternoon, per AP, which reports power outages hit up to 80,000 NB Power customers in southern New Brunswick.
Dorian was classified as a hurricane-force post-tropical cyclone when it made landfall near Sambro Creek, Nova Scotia, per a National Hurricane Center advisory on Saturday evening, packing winds of 100 mph — putting it at the same wind strength as a Category 2 hurricane.
The storm downed trees and a crane and ripped off roofs in Nova Scotia's capital, Halifax, AP reports.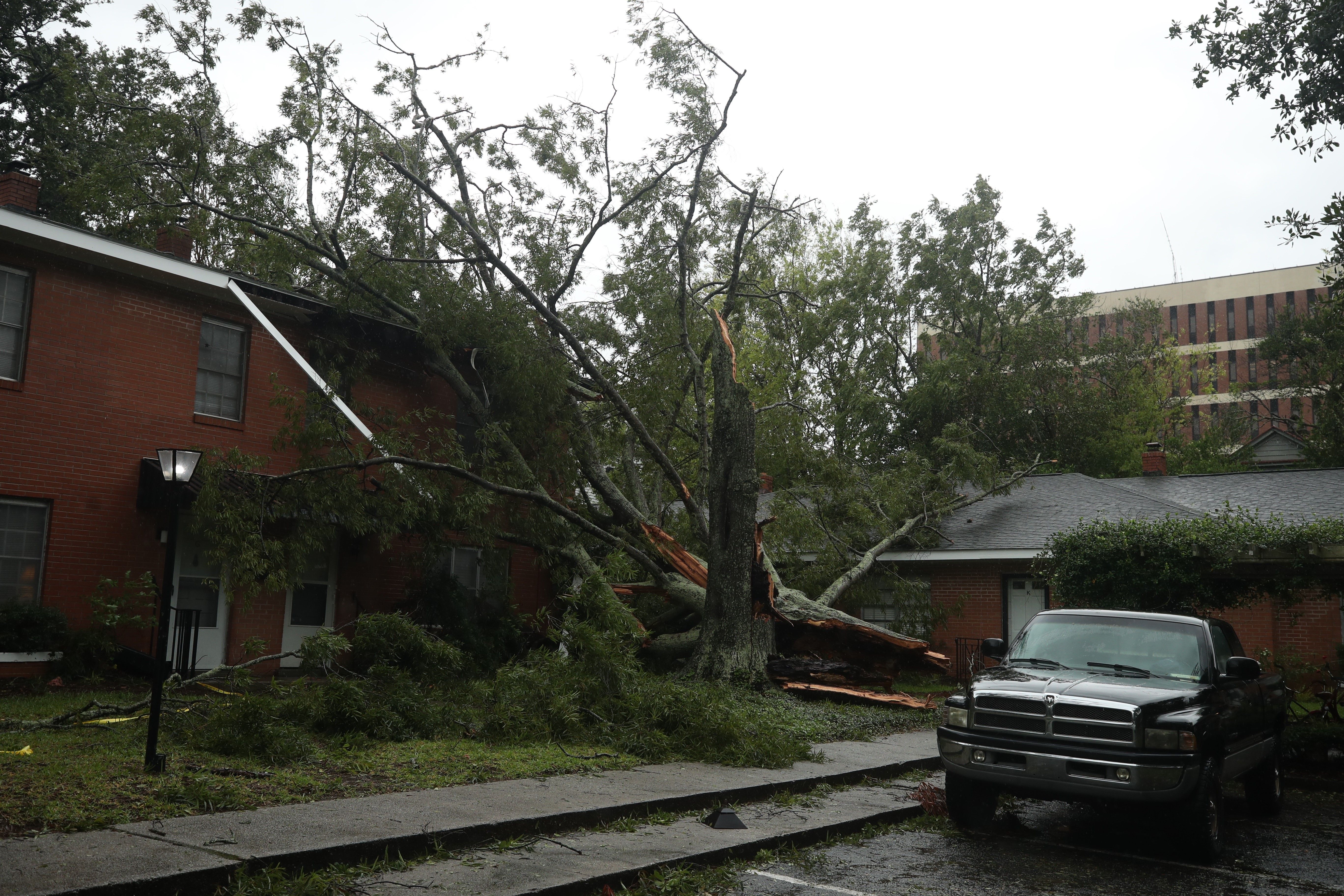 The big picture: Dorian caused the most devastation in the Bahamas, killing at least 43 people and leaving many missing, per AP. The U.S. Coast Guard and Customs and Border protection are involved in massive recovery and evacuation missions on the island.
The storm became a hurricane on Aug. 28, scraping past Puerto Rico before strengthening to a Category 5 storm. It first made landfall in the Bahamas on Sept 1. It stalled for about a day just north of Grand Bahama before being downgraded to a Category 2 as it moved away last Tuesday, leaving the islands "decimated." Dorian regained strength after leaving Florida.
In North Carolina, Dorian struck the Outer Banks Friday as a Category 1 storm, flooding homes and trapping residents, the New York Times reports. Access to Hatteras Island was closed on Saturday morning, AP notes.
Floodwaters were receding from the Outer Banks Sunday night, leaving behind a muddy trail of destruction, per AP.
The storm caused power outages to some 45,000 people in the state, and flooding stranded about 800 people on Ocracoke Island, North Carolina Gov. Roy Cooper told a news conference Saturday. AP reports the island sustained the most damage from Dorian in the U.S.
The bottom line: Dorian is tied with a 1935 hurricane as the strongest Atlantic hurricane on record.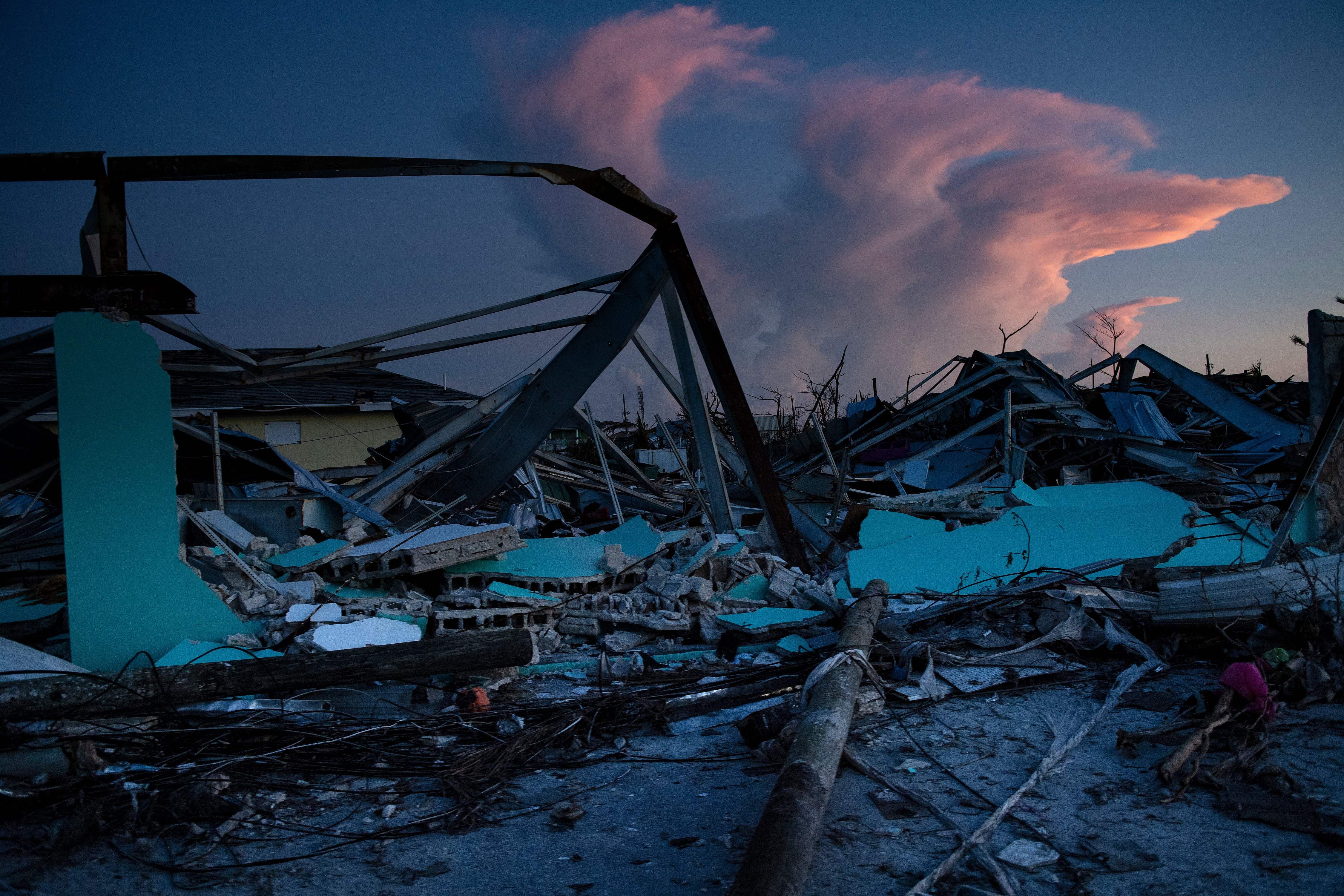 Go deeper:
This story is being updated with the latest information. Check back for details.
Go deeper