Donald Trump on the issues, in under 500 words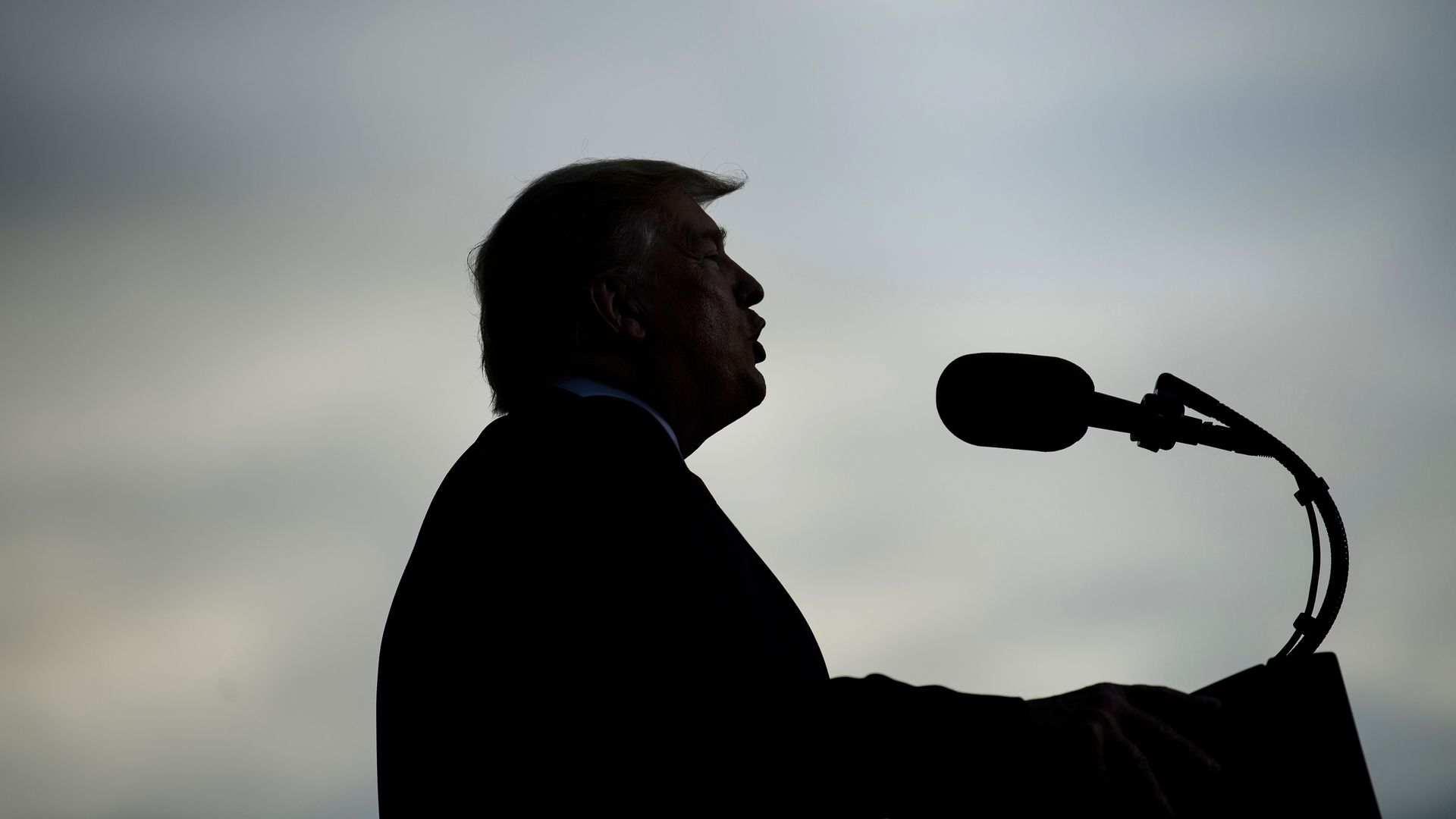 President Trump is running for re-election against former Vice President Joe Biden, with the same 2016 platform from the Republican National Committee.
Key facts about Trump:
Age: 73
Born: Queens, New York City
Undergraduate: University of Pennsylvania
Date filed for re-election: Jan. 20, 2017
Previous roles: Real-estate developer, TV personality
Trump's policies on key issues:
1) Coronavirus pandemic: The administration on Jan. 31 suspended entry into the U.S. for most foreign nationals who had traveled to China in the previous 14 days. The suspension came one day after WHO declared a global health emergency.
The White House asked the CDC to revise specific guidelines for how local leaders should reopen cities and businesses. White House guidance on reopening left granular decisions to governors.
Top vaccine doctor Rick Bright alleged that the Department of Health and Human Services failed to take early action to mitigate the pandemic.
2) Immigration: Issued a travel ban on predominately Muslim countries after multiple legal battles. He declared a national emergency to gain federal funding for his border wall and ended the family separation portion of his "zero-tolerance" policy after bipartisan backlash.
3) Health care: Promised replacement of the Affordable Care Act after 2020. Pushed to require immigrant-visa applicants to prove they can obtain health insurance within 30 days of entering the U.S. or cover their own health costs.
4) Climate change: Wants U.S. to leave Paris Climate Accord. (The U.S. can't leave until after the 2020 election.) He has disagreed with findings on human-caused climate change from his own administration.
His administration has rolled back 66 environmental policies, per the NYT. These include lowering regulation requirements of industrial polluters via the Clean Air Act and loosening offshore drilling safety regulations.
Key criticisms of Trump:
1) Racism: 48% of adults polled by Pew Research in early June believe Trump has made race relations worse — down from 56% in 2019. 51% of American voters in a July 2019 Quinnipiac poll said Trump is racist.
2) Sexual harassment: 10 women have accused him of rape, sexual assault or harassment with at least one corroborator, per the Washington Post. He faces at least six other allegations of sexual misconduct. Most Americans in a 2017 Quinnipiac poll believed Trump should be investigated by Congress for allegations of sexual harassment.
3) The Mueller report did not conclude that Trump obstructed justice, but didn't exonerate him. 58% of Americans believe Trump lied to the public about the special counsel's investigations.
The investigation didn't establish that Trump campaign members colluded with the Russian government, but the president's actions may have influenced Russia.
4) Trump "participated in dubious tax schemes during the 1990s, including instances of outright fraud, that greatly increased the fortune he received from his parents," a NYT investigation found.
5) His June photo-op at the historic St. John's Episcopal Church.
1 historic thing:
Go deeper: Joe Biden on the issues, in under 500 words
Editor's note: This piece has been updated with the latest information.
Go deeper