House GOP faces risky abortion decisions on Labor-HHS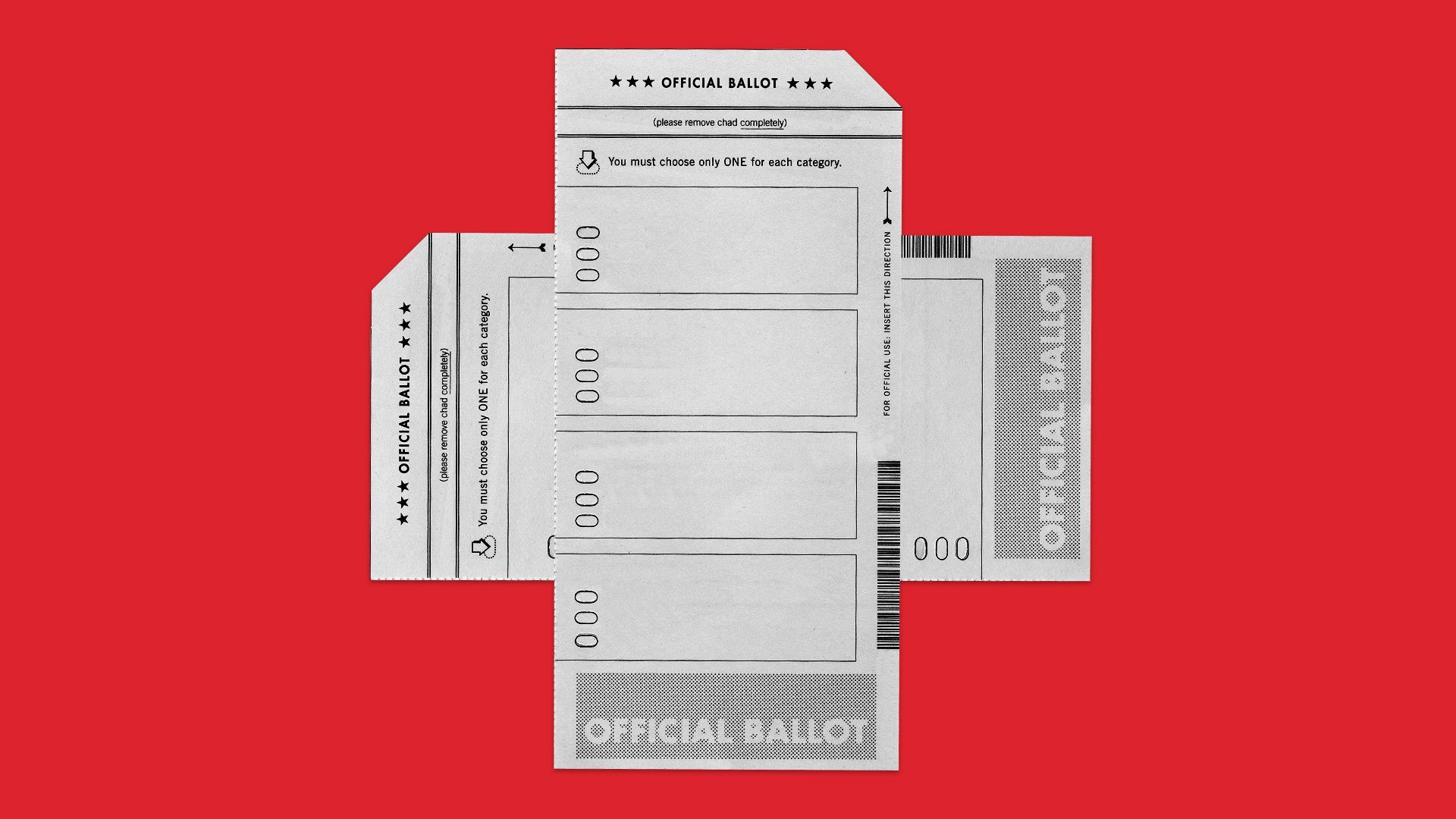 House Republicans are potentially headed straight for another showdown over abortion only a week after voters made apparent that abortion is still a losing issue for the GOP at the polls.
Why it matters: The House may not end up voting on the Labor-HHS spending bill this week — or ever, at least as a standalone bill — but at some point a government funding bill is going to force the issue.
Last week's election results gave moderates only more reason not to cave to the right on abortion-related provisions.
But House Speaker Mike Johnson is an outspoken opponent of abortion, and may eventually be forced to choose between honoring his own views on the issue and opting for the route that's least politically damaging to the conference.
Driving the news: The Labor-HHS spending bill is on the House GOP leadership's floor schedule of possible legislation for this week.
Of course, that doesn't guarantee it will happen. Last week's attempt to pass the Financial Services appropriations bill ended with a canceled vote — partially because of moderates' objections to a provision blocking enforcement of a D.C. law banning discrimination over employees' reproductive health decisions.
The Agriculture and FDA spending bill failed in September after moderate Republicans refused to vote for a provision that would have limited access to abortion pills.
The Labor-HHS bill would eliminate funds for Title X grants, which help to fund family planning programs, and maintain the Hyde amendment provisions that bans federal funds from being used for abortions, my colleague Victoria Knight has reported.
What they're saying: "I don't think Tuesday impacts approps in the sense that anyone would flip their vote. But I do think it impacts it in the sense that they are more locked in on the opposition. I'm thinking of the vulnerables," said one former senior aide to a House GOP member being targeted by Democrats in the 2024 election.
"I don't know if these guys have cable," Rep. John Duarte (R-Calif.) said of GOP leadership last week, "but if they watched the elections last night, the American people are about fed up with abortion regulations being stuffed into every aspect of their lives."
Johnson's office declined to comment.
Between the lines: The Labor-HHS spending bill is notoriously difficult to pass, but divisions within the GOP have made it extra tough this year.
The right wing of the caucus is pushing for a vote on all 12 appropriations bills, increasing the odds of a clash.
Even if House Republicans successfully pass Labor-HHS and other spending bills with abortion riders in them — which seems unlikely at this point — they'll be dead on arrival in the Democrat-controlled Senate.
That's part of the reason why more vulnerable members don't want to bother taking such a risky vote.
What we're watching: No one knows how the government is going to ultimately get funded beyond short-term extensions. But at some point, House Republicans will have to decide how to play their cards on a longer-term spending bill, including on abortion riders.
A big question is whether last week's results will encourage any conservatives to back off some of their more hardline positions — and that "would have to include Johnson," a former House GOP leadership aide told Axios.
"He can put it off until final year-end deals — not a CR issue — but House Republicans are not going to get all of their riders in the end," the former aide added.
Go deeper