Abortion threatens another House GOP spending bill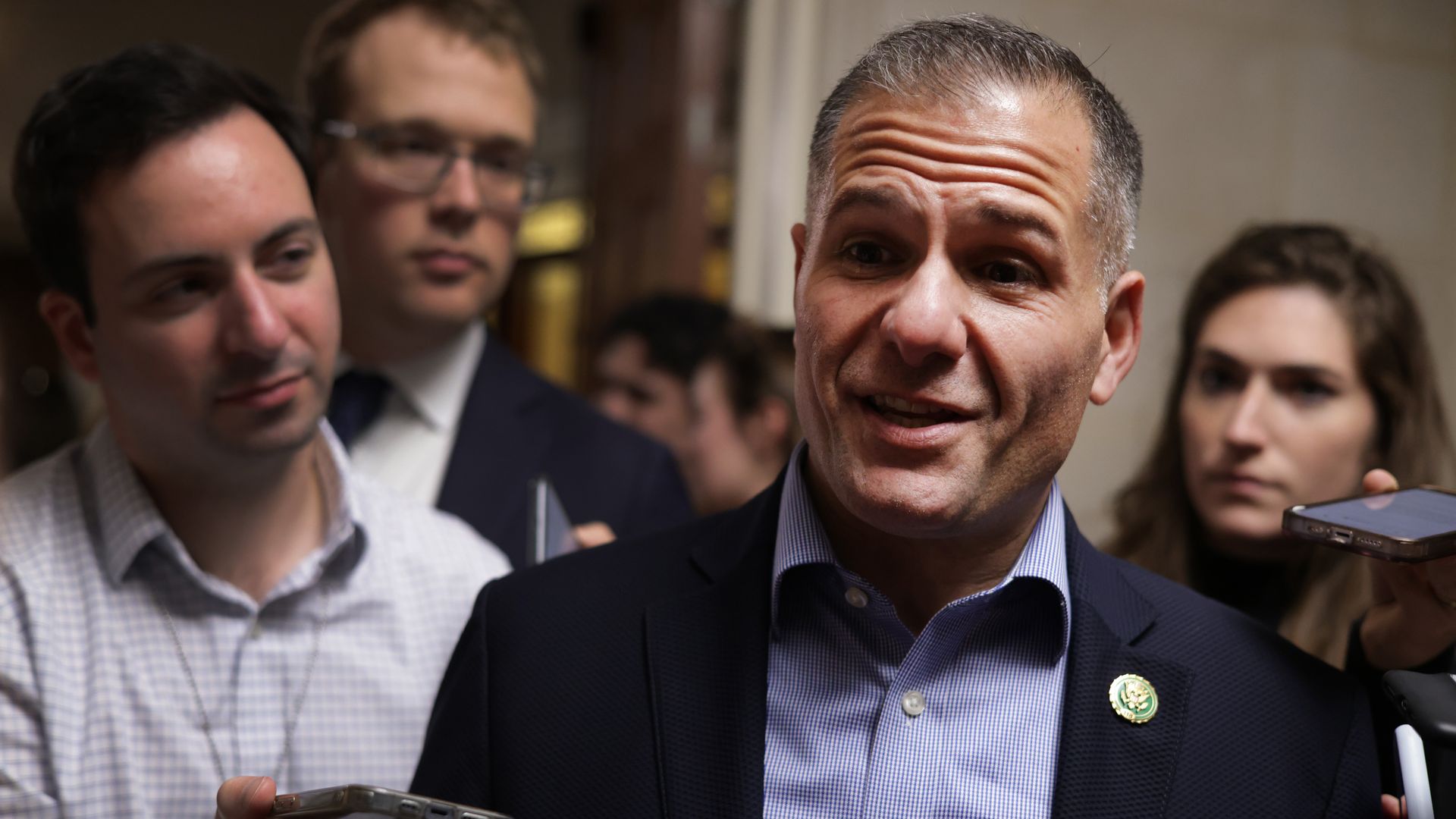 A group of moderate Republicans is threatening to vote against a spending bill funding a variety of federal agencies including the Treasury Department due to language restricting abortion.
Why it matters: It adds to significant struggles House Republicans already face in trying to pass appropriations bills with a narrow and ideologically disparate majority.
State of play: House Republican leadership is hoping to pass the Financial Services and General Government appropriations bill this week.
In addition to Treasury, the bill funds the White House, the federal judiciary and Washington, D.C.
At issue is a provision to restrict federal funding from being used to enforce D.C.'s Reproductive Health Nondiscrimination Act, a 2014 law that prohibits employers from discriminating against employees who seek an abortion or contraception.
The legislation has long been a target for congressional Republicans, who tried to repeal it as early as 2015.
What they're saying: "The fact that the FSGG bill includes a repeal of the city of Washington, D.C.'s policy causes a lot of concerns," said Rep. Marc Molinaro (R-N.Y.), who represents a district that President Biden won in 2020.
Rep. John Duarte (R-Calif.), another Biden-district Republican, told Axios "there's probably a group of us that are going to vote against it if they leave it in there."
"We're just sick of every appropriations bill being a vehicle for some off the wall abortion policy," Duarte added.
Rep. Brian Fitzpatrick (R-Pa.) told reporters he also opposes the bill due to the abortion language.
By the numbers: A House Republican involved in the effort told Axios the group includes at least half a dozen members who "actually respect the role the different levels of government play."
Asked about the size of the group, Duarte said: "Unless [Republican leadership] have got some Democrats in their pocket, it's big enough."
The backdrop: This isn't the first time conservative abortion policy language has threatened an otherwise relatively agreed-upon Republican spending bill.
Zoom in: Tuesday's election results, in which abortion rights helped propel Democrats to success in several red states, are fueling the concerns among moderate Republicans.
"I don't know if these guys have cable," Duarte said of GOP leadership, "but if they watched the elections last night, the American people are about fed up with abortion regulations being stuffed into every aspect of their lives."
"Overall, we have to be much more respectful of women and the challenging decisions that they make and are confronted with," Molinaro said of the election results.
The big picture: While hardliners were the thorn in former House Speaker Kevin McCarthy's (R-Calif.) side for much of his speakership, moderates have increasingly refused to take difficult votes on bills geared towards placating the House GOP's right flank.
Just this month, House Republicans twice pulled votes on a bill funding the Department of Transportation due to significant cuts to Amtrak opposed by the Northeastern Republicans who are some of the House's most vulnerable members.
Undergirding this frustration is the fact that these bills will never become law – but rather are meant to serve as bargaining chips in negotiations with the Democratic-controlled Senate.
"They've taken a very conservative approach ... some of it's a bitter pill to swallow," said Rep. Don Bacon (R-Neb.). "In the end, they're not going to be that way. So they're making us take a bad vote."
Go deeper