Axios World
March 13, 2023
Welcome back to Axios World.
We start tonight's edition (1,753 words, 6½ minutes) by looking at how the Iran-Saudi agreement brokered by China might affect Yemen, and how it's being seen in Washington.
Heads up: Axios is hosting our second annual What's Next Summit on March 29 in Washington, spotlighting the innovations, trends and people that are breaking boundaries and shaping our world. Register for livestream.
1 big thing: What the Iran-Saudi deal means for Yemen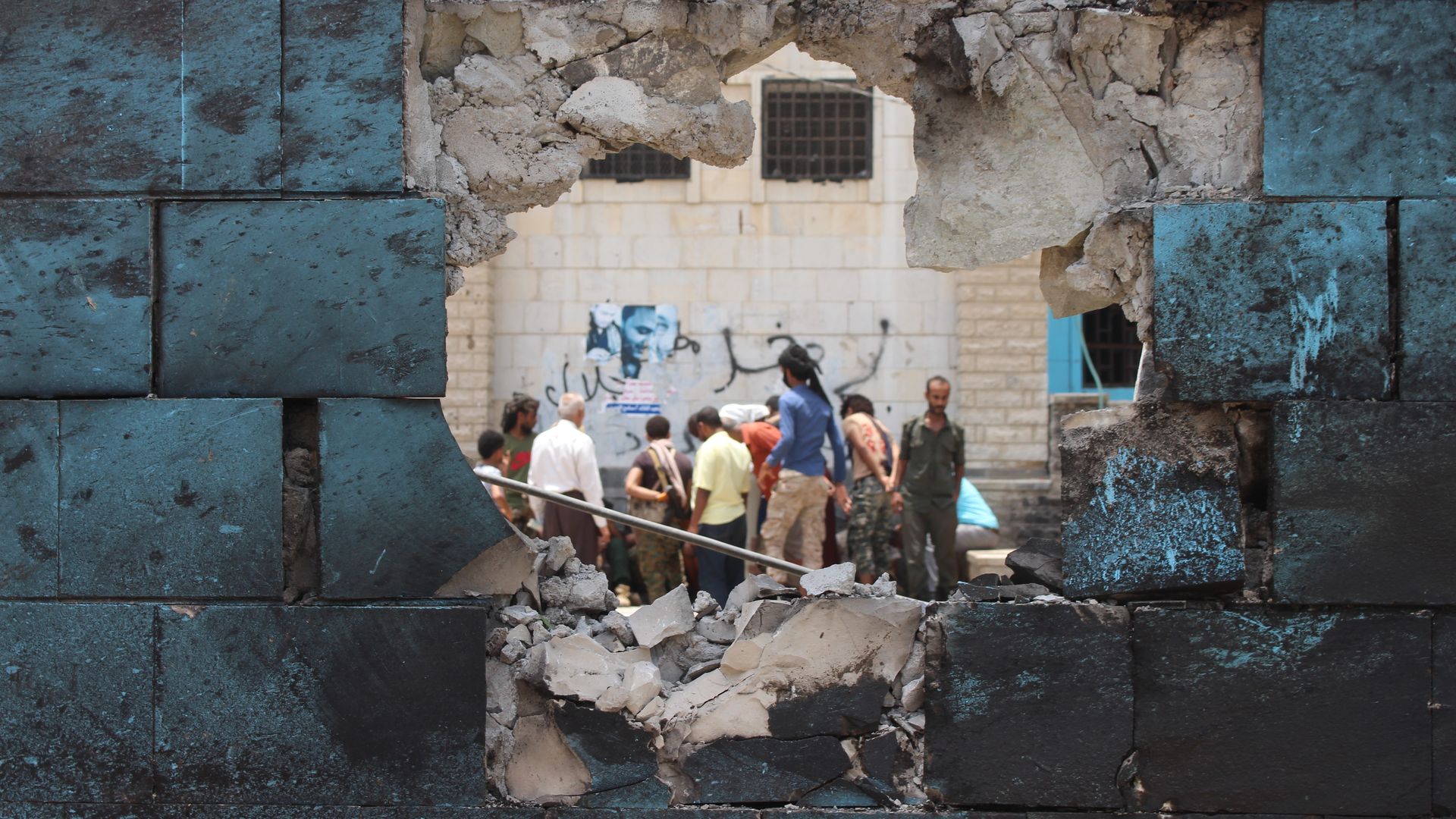 The testing ground for the Iran-Saudi normalization deal, announced on Friday and brokered by China, will be in Yemen.
Why it matters: The truce that halted fighting in Yemen expired in October, though diplomacy has continued and full-scale warfare hasn't resumed. The Saudis seem desperate to pull out after eight years fighting the Houthi rebels, who ousted a Saudi-allied government from the capital in 2015.
Iran has allegedly armed and aided the Houthis, who have in turn carried out dozens of missile and drone strikes across the border into Saudi Arabia.
While few details have been released publicly, analysts believe Saudi Arabia wouldn't have signed an agreement to restore relations with Iran without a promise that Tehran would stop arming the Houthis (which they've long denied doing) and perhaps pressure them to stop the cross-border attacks.
With Saudi-Houthi negotiations well underway, Friday's news sparked cautious hopes for a more durable peace in Yemen.
Yes, but: The Saudi-Houthi talks exclude many of the key players in Yemen. The UN hopes they'll set the stage for intra-Yemeni talks — an uncomfortable echo of the failed peace process in Afghanistan. It remains to be seen whether the detente between Saudi Arabia and Iran will change the course of the conflict.
"Iran might be able to encourage the Houthis to escalate," says Veena Ali-Khan, a Yemen researcher at the International Crisis Group. "Whether or not they have the ability to encourage the Houthis to de-escalate is a whole different story."
A deal to extend the truce collapsed in October when the Houthis demanded the Saudis pay the salaries not just of government workers but also of soldiers in the areas they control — effectively insisting Riyadh fund the opposing army.
The Houthis are sticking with their maximalist demands and are likely willing to resume fighting to consolidate control. Some within the movement have already noted that they don't take their orders from Tehran.
With their Saudi allies searching for the exits, meanwhile, Yemen's internationally recognized government is divided about the path forward.
State of play: While the pause in fighting has brought some relief for civilians, Yemen's economy remains shattered, travel within the country is difficult and dangerous, and the humanitarian crisis is far from over.
"There's a huge psychological impact in people not knowing whether there's going to be a return to conflict or a peace agreement which they have really no say in. I think this limbo period is, psychologically, very torturous for people," says Ali-Khan, who just returned from visiting three cities in Yemen.
Go deeper: Senior Israeli official says Saudi-Iran deal result of U.S. "weakness"
2. The view from Washington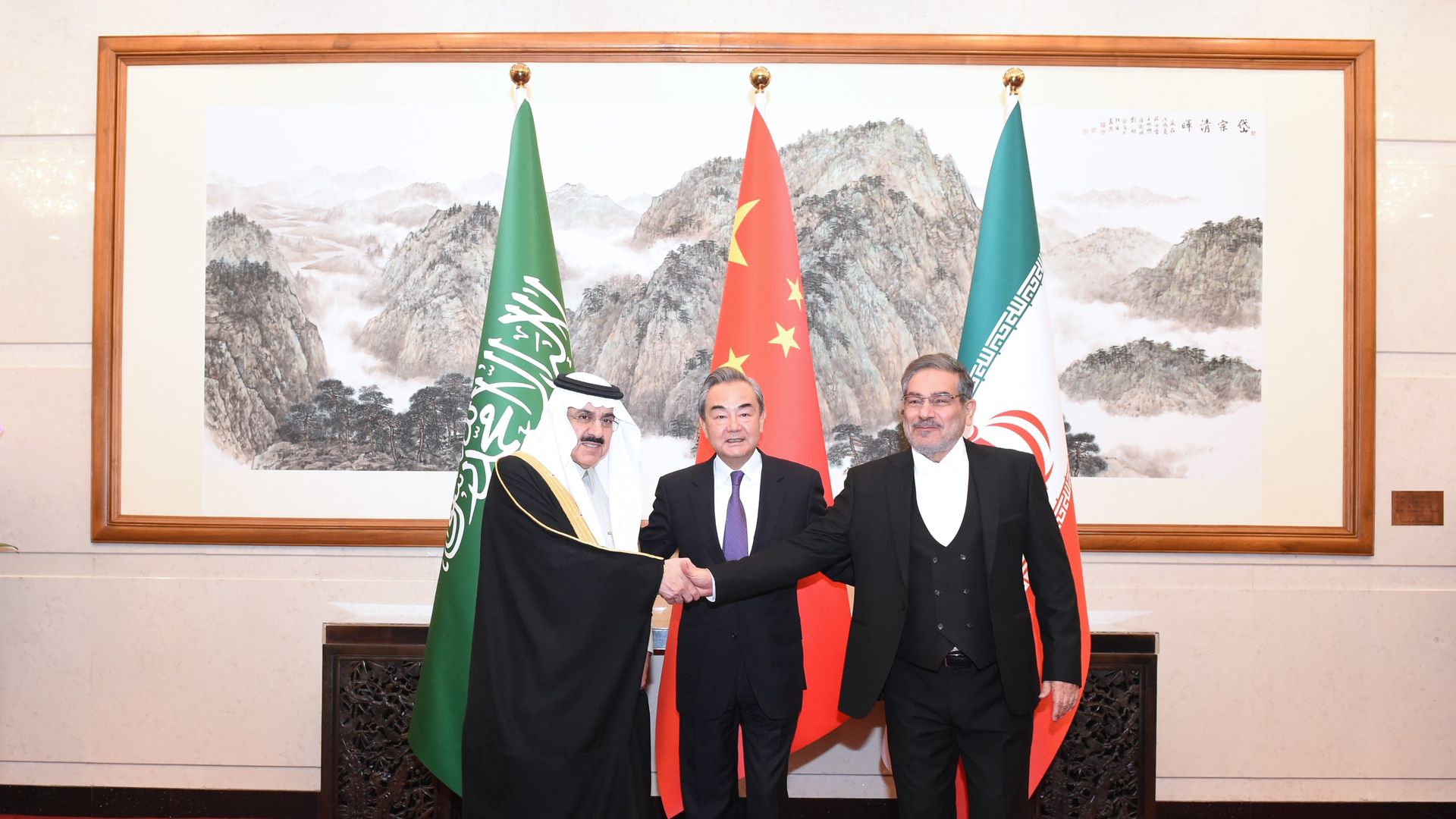 The Biden administration has consistently supported the idea of reducing tensions between Iran and Saudi Arabia, and endorsed previous efforts at mediation by Iraq and Oman.
The U.S. cautiously welcomed the news of this deal too, particularly the idea it could help end the war in Yemen.
Seen from one angle, another global power stepped up to strike a deal the U.S. could not do because of its enmity with Iran.
Yes, but: The deal was widely treated with foreboding in Washington, specifically because it was China that mediated it.
National Security Council spokesperson John Kirby tried to downplay Beijing's role, saying Friday that the agreement was "not about China" and that what brought Iran to the table was international pressure, not an invitation from Beijing.
Between the lines: Kirby's somewhat defensive response is unsurprising, given the handwringing the deal provoked. Several prominent analysts and former officials argued China was exploiting a vacuum left by the U.S. in the Middle East.
The other side: Beijing has hardly shied away from the idea that it's stepping into what once might have been seen as U.S. domain.
The three parties to the talks agreed not to use English, but to negotiate and codify the deal in a combination of Arabic, Farsi and Mandarin, according to the WSJ.
China's top diplomat included an apparent rebuke of the U.S in his statement hailing the deal, noting that "the world is not limited to the Ukraine issue." In a separate statement, the Foreign Ministry insisted China "will not seek to fill so-called vacuum or put up exclusive blocs."
The deal comes with President Xi Jinping also trying to position himself as a mediator in Ukraine. He's expected to travel to Moscow next week, and also hold a call with Ukrainian President Volodymyr Zelensky.
State of play: While the Iran-Saudi deal was in progress long before Beijing got involved, China's global heft did appear to make a difference.
Saudi analysts have noted that it would be much simpler for the Iranians to break a promise to the Saudis than to the Chinese, on whom they are heavily economically and diplomatically reliant. China is the top customer for both Iranian and Saudi oil.
When it comes to security in the region, though, the U.S. remains the preeminent power. As Aaron David Miller told WaPo, the country effectively guaranteeing the safe passage of oil from the Gulf to China is, perhaps ironically, the U.S.
3. Global news roundup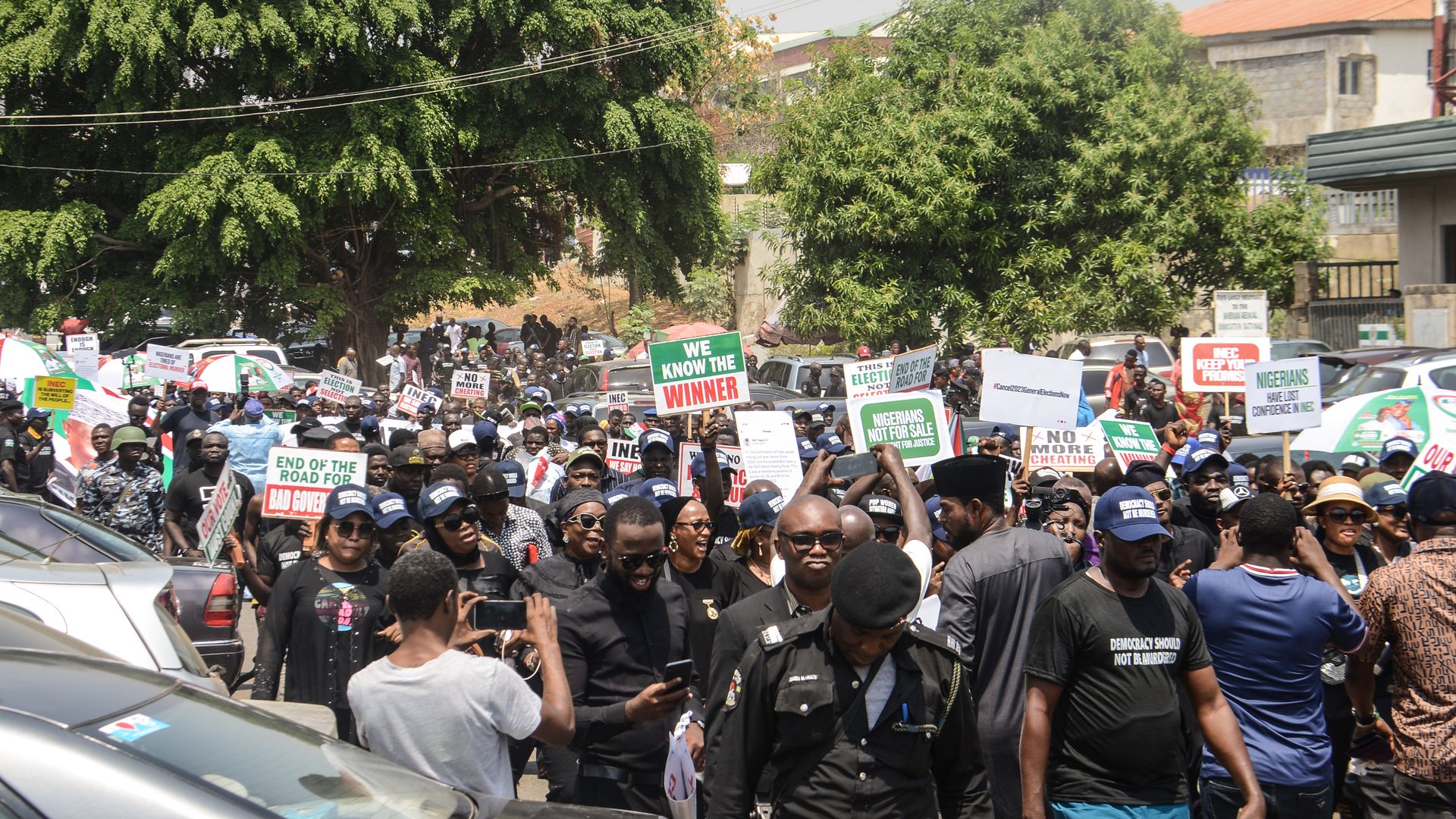 1. India's Constitutional Court will hear arguments beginning next month about whether to allow same-sex marriage, five years after homosexuality was decriminalized. Prime Minister Narendra Modi's government is ardently against it.
2. Nigeria postponed state-level elections by a week as opposition parties continued to challenge the results of the Feb. 25 presidential polls, in which ruling party candidate Bola Tinubu was declared the winner despite reports of irregularities.
3. Nicaraguan's government proposed severing relations with the Vatican on Sunday after Pope Francis reportedly compared dictator Daniel Ortega's crackdown on the Church to those under Lenin and Hitler.
In neighboring Honduras, President Xiomara Castro legalized the morning-after pill.
4. Republicans including Sen. Lindsey Graham (R-S.C.) are pushing for U.S. military action against cartels inside Mexico that are trafficking fentanyl. The White House says it's considering no such action.
Mexican President Andrés Manuel López Obrador, who angered Republicans on Friday by insisting Mexico played no role in fentanyl production and blaming "societal decay" in the U.S., hit back: "We are not a protectorate of the United States or a United States colony."
5. On the day that Russia donated 20,000 tons of fertilizer to Malawi last week, Russia's ambassador said he hoped African countries would push for an end to Western sanctions on Moscow.
Malawi has repeatedly voted against Russia at the UN on the Ukraine issue. The Kremlin may hope to change that.
Bonus: Where in the World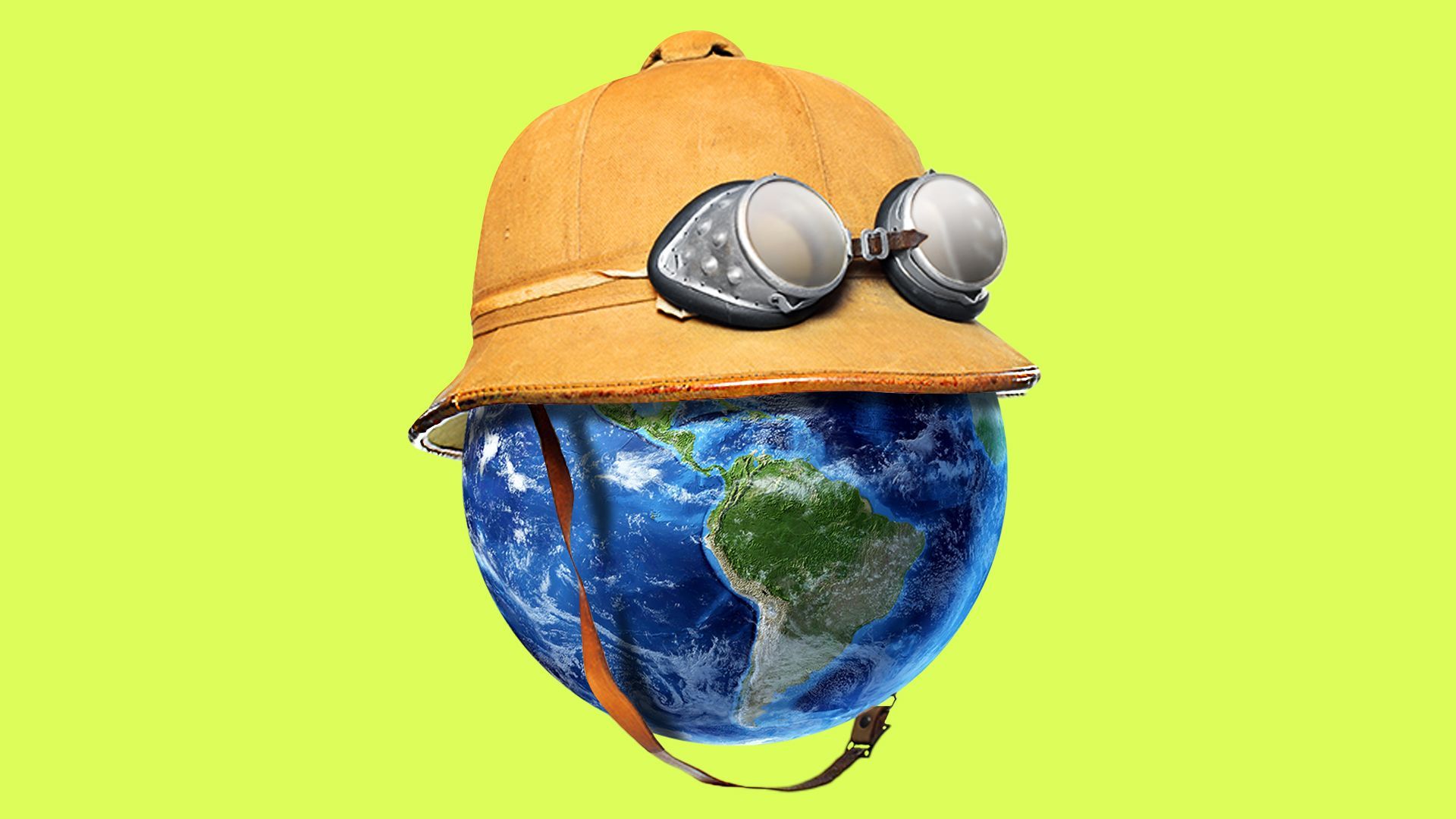 Today's rules are simple: I give you a city and you give me the major river it lies on (for New York, the answer would be Hudson).
We'll start in Europe and work our way around the globe.
London
Paris
Rome
Budapest
Moscow
Cairo
Kinshasa
Baghdad
Delhi
Shanghai
Montreal
Buenos Aires
Scroll to the bottom for answers.
4. Data du jour: U.S. dominates the global arms trade
U.S. dominance in the global weapons trade increased dramatically over the past five years.
Russia slipped to an increasingly distant second place, while China's share of global exports stayed relatively flat.
By the numbers: The U.S. accounted for 40% of total exports from 2018-2022, up from 33% in the previous five years, while Russia declined from 22% to 16%, according to new data from the Stockholm International Peace Research Institute.
The U.S. provided more than half of the weapons purchased by 13 of the top 17 arms importers, with Saudi Arabia, Japan and Australia buying the most from the U.S.
The world's top arms importer, India, reduced its purchases of Russian weaponry by 37% from 2018-2022 vs. 2013-2017, though Russia remained India's top supplier.
France was the No. 3 exporter over the last five years, thanks largely to contracts to sell combat aircraft, followed by China and Germany.
Other major exporters include Italy, the U.K., Spain, South Korea and Israel.
What to watch: Ukraine accounted for less than one-tenth of 1 percent of global arms imports until recently, but the flow of arms to Ukraine is now starting to reshape the global defense industry.
Both the U.S. and EU are contemplating how to build up their defense industrial bases to keep up with the demands of the war, replenish their stockpiles and prepare for future conflicts.
Russia, meanwhile, will likely play a smaller role in the global arms trade in the coming years both because its weapons are needed for the war and due to sanctions aimed at reducing its capacity to produce more.
5. Zoom in: Submarine diplomacy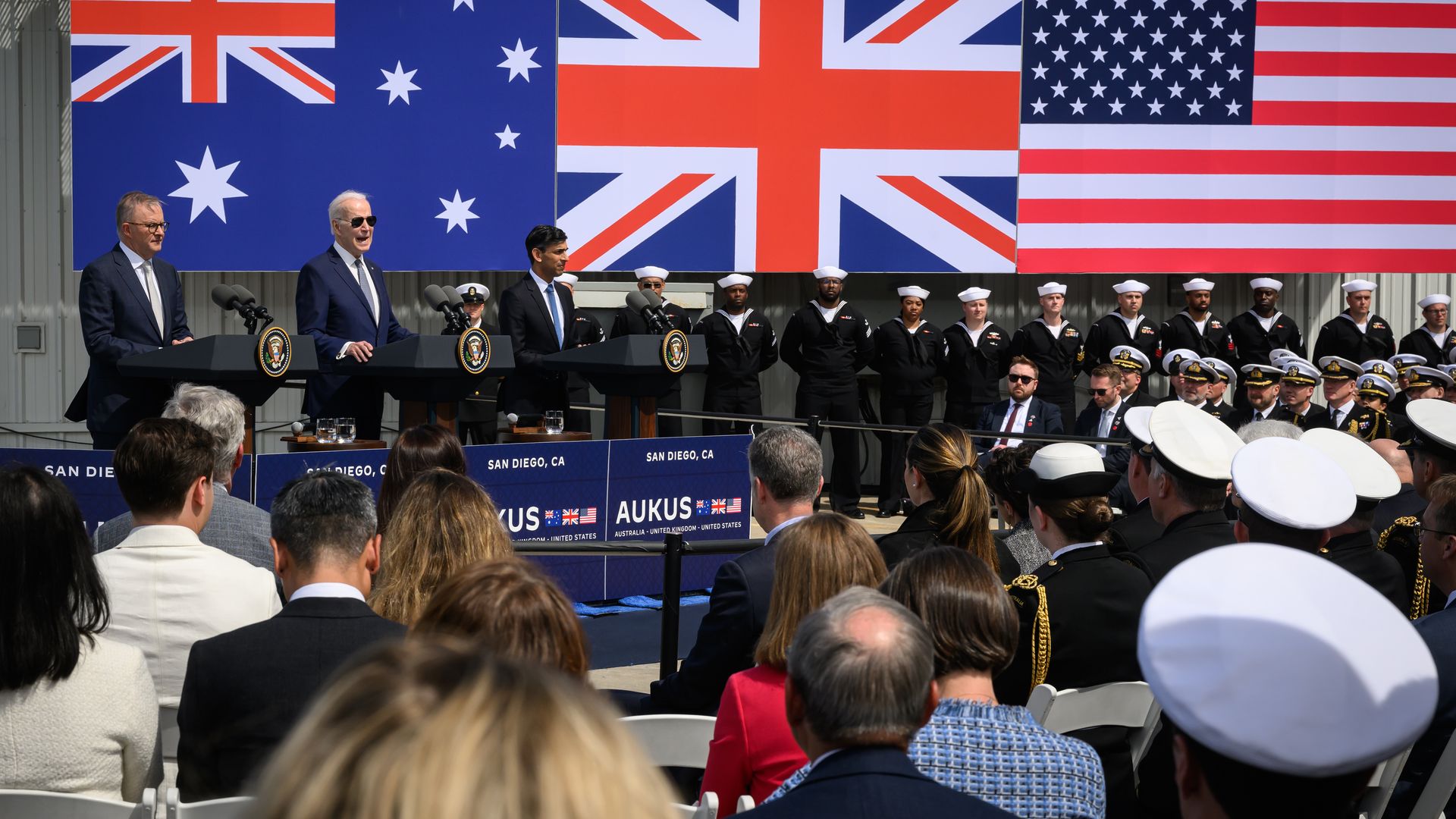 The leaders of the U.S., U.K. and Australia gathered in San Diego today to unveil the details of one big arms agreement under the AUKUS framework.
Under those plans...
The U.S. and U.K. will have a rotational presence of up to five nuclear-powered submarines off of Western Australia by 2027;
The U.S. will sell at least three Virginia class nuclear-powered subs to Australia by the early 2030s to replace less capable electric subs;
The U.K. and Australia will jointly produce a new class of nuclear-powered subs by the early 2040s.
Between the lines: This is all about countering China, which in turn accused the AUKUS members of a dangerous "Cold War mentality."
6. What's stuck in my head: "Naatu Naatu"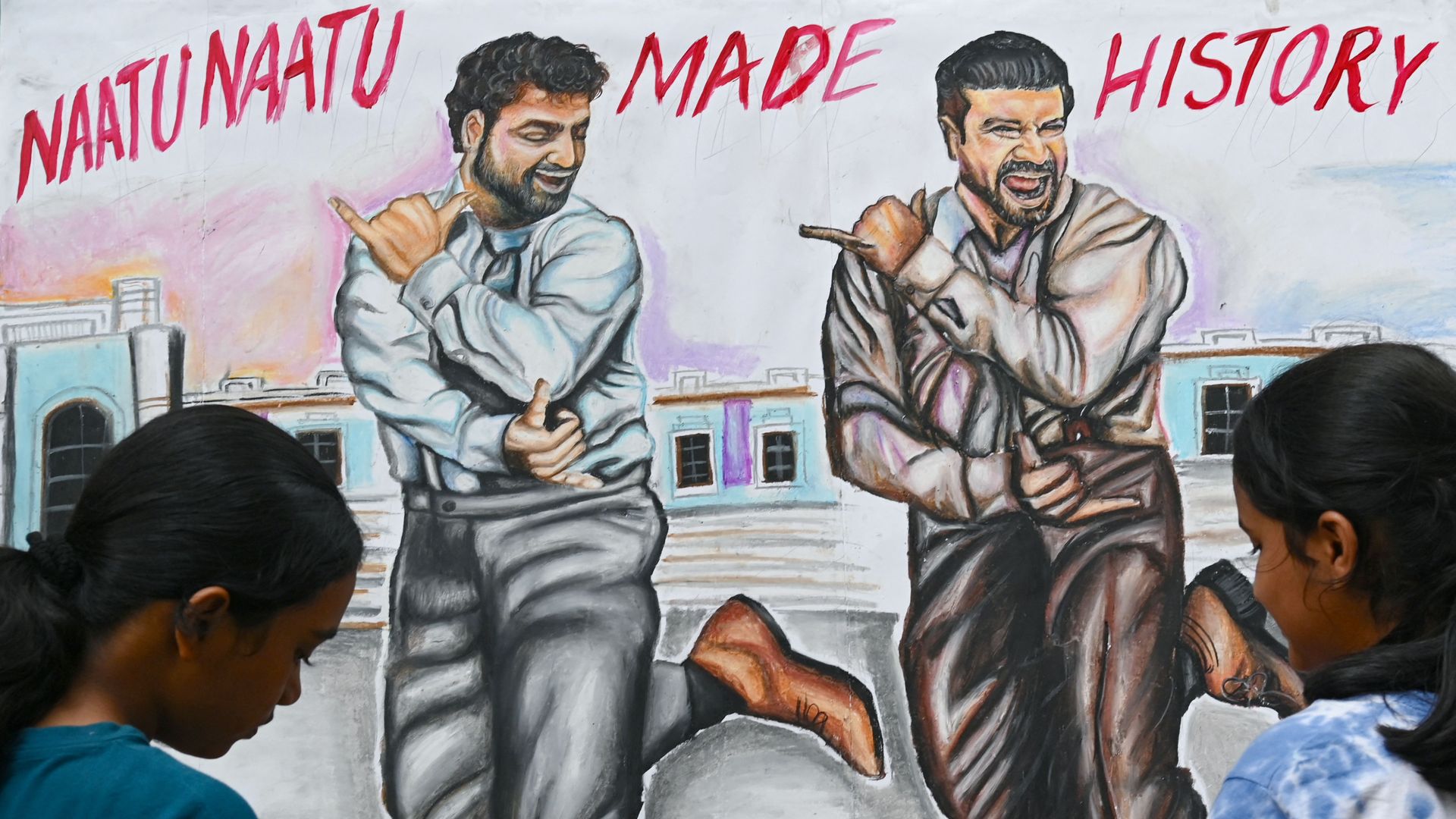 The song "Naatu Naatu" from the film "RRR" last night became the first song to be nominated and performed at the Academy Awards and to take home an Oscar — leading to celebrations across India, including from Prime Minister Narendra Modi.
If you missed the performance, you're in for a treat.
Meanwhile, Yulia Navalnaya took the stage with a message for her imprisoned husband Alexei when "Navalny" won best documentary.
A quick personal story... Daniel Kwan of the Daniels directing duo that made "Everything Everywhere All at Once "— which picked up seven Oscars — thanked his high school friends ("the RCCC") while accepting his Best Director Oscar, saying, "Your DNA is in this film."
The rest of the crew was watching together back in MA... which I know because two of them are my sister and brother-in-law. Congrats, Dan!
7. Stories we're watching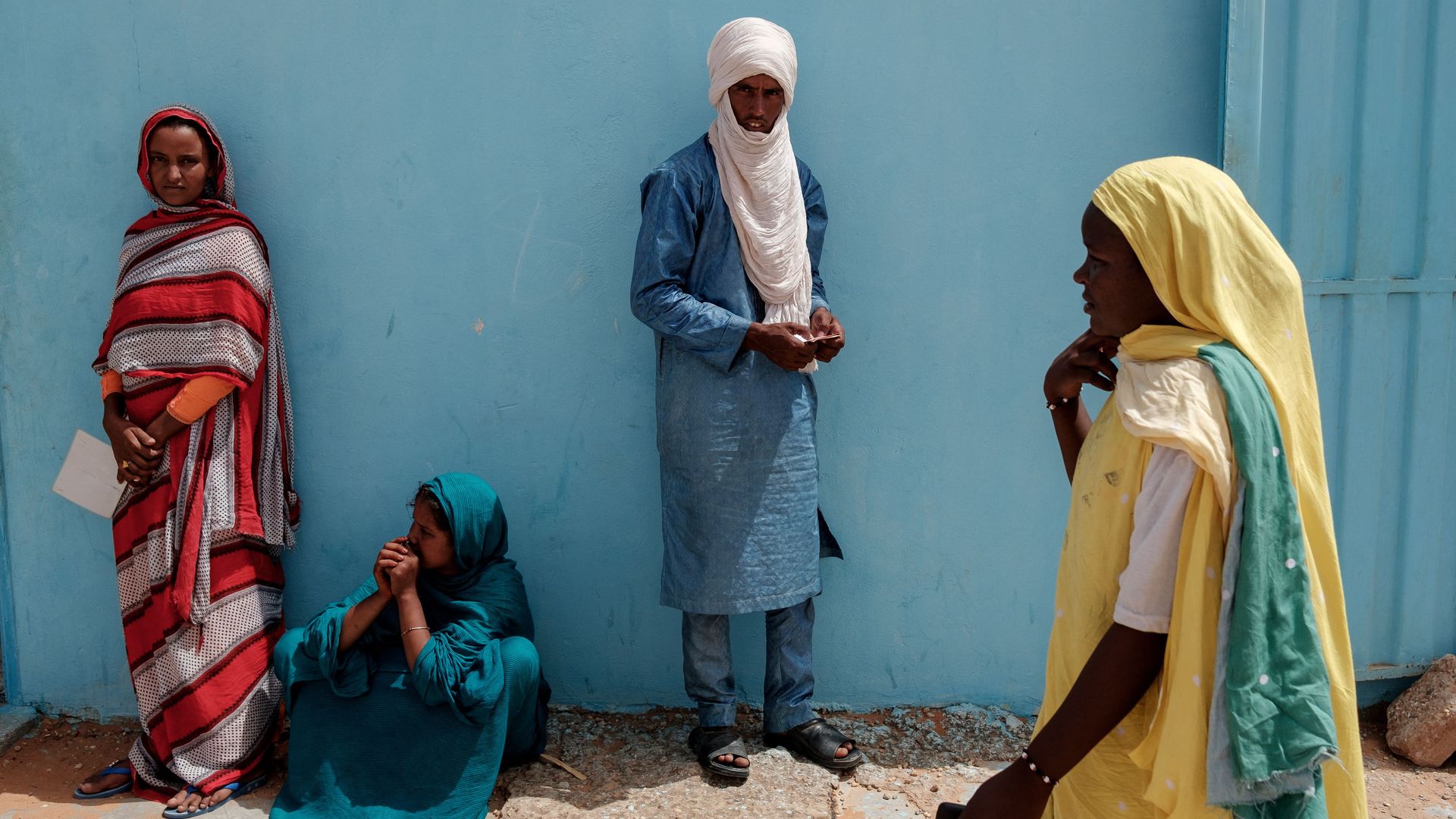 Quoted:
"Based on the volatile nature of cartel activity and the violence we are seeing there, we are urging individuals to avoid travel to Mexico at this time."
— Texas Department of Public Safety Director Steven McGraw
on Friday
"Mexico is safer than the United States."
— Mexican President Andrés Manuel López Obrador today. (Mexico's murder rate is actually far higher,
per Reuters
).
Answers: 1. Thames/London; 2. Seine/Paris; 3. Tiber/Rome; 4. Danube/Budapest; 5. Moskva/Russia; 6. Nile/Cairo; 7. Congo/Kinshasa; 8. Tigris/Baghdad; 9. Yamuna/Delhi; 10. Yangtze/Shanghai; 11. St. Lawrence/Montreal; 12. La Plata/Buenos Aires.