Pentagon aims to lure cyber talent through remote work, trainings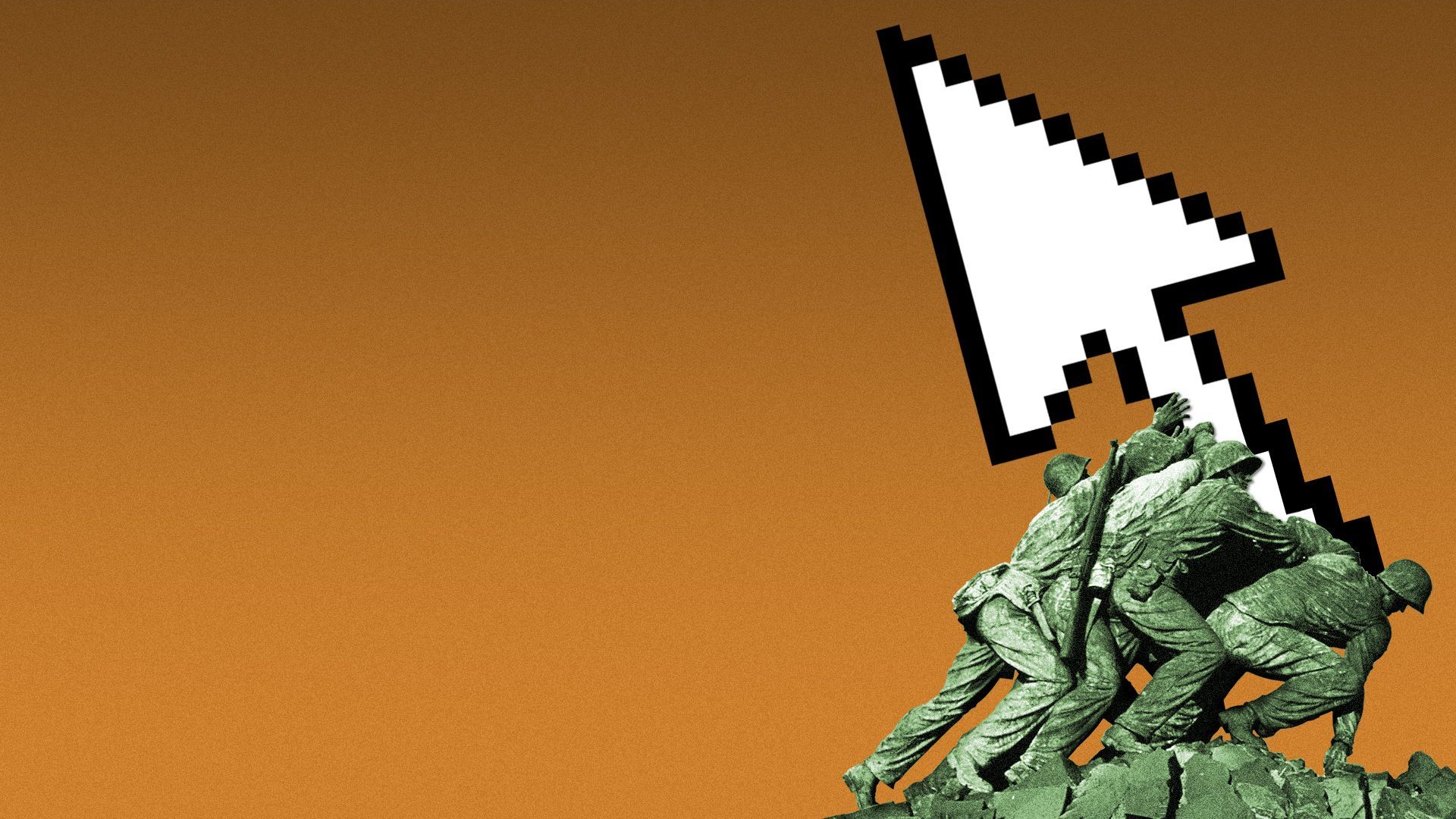 The Pentagon is attempting to better compete with Silicon Valley for civilian cyber talent in a newly released workforce strategy.
Driving the news: The Defense Department released a cyber workforce strategy Thursday that details training programs, recruitment process changes and apprenticeship programs it hopes to pursue between 2023 and 2027.
Why it matters: The federal government, including the Pentagon, has struggled to compete with private sector cybersecurity roles that can offer higher salaries and more workplace flexibility.
Currently, the Department of Defense has a 25% vacancy rate in its cyber workforce across military and civilian roles, Mark Gorak, principal director for resources and analysis in the DoD's office of the chief information officer, told reporters during a press briefing.
What they're saying: "The DoD and the federal government has a very difficult time competing on salary, so we have to compete on mission and other tangibles to the department — leadership, organizational culture [and] mission, is the key there," Gorak said.
The big picture: The Pentagon is releasing its cyber workforce strategy as the White House's Office of the National Cyber Director continues work on a wide-reaching cyber workforce strategy of its own.
Details: The Pentagon's strategy is broken down into four goals: identify what skills are needed, recruit more talent needed, develop a cyber-minded workplace culture and retain the talent they have.
As part of that strategy, the Defense Department plans to create a new talent management system and implement regular assessments to figure out what additional training and skillsets are needed.
The Pentagon plans to identify "previously untapped or under-represented sources of talent" in its recruitment strategies, according to the strategy.
To foster talent that's already in the Pentagon, the department also wants to establish a development fund for employee trainings.
Between the lines: Several ideas laid out in the strategy are aimed at helping the Defense Department better compete with Silicon Valley.
The Pentagon plans to "champion" more remote work flexibility for cyber workers.
And the department wants to establish an apprenticeship program for workplace exchanges with the private sector.
The intrigue: Some of the ideas in the plan will take years to complete given how large the department's workforce is, and officials admit that not every idea will come to fruition.
"We have chosen specifically to be bold," Gorak said. "We're going to try new things, and we're going to try innovative things, which not all will work and that's OK."
What's next: The Defense Department plans to release an implementation plan detailing specific steps it needs to take to achieve these goals soon.
Sign up for Axios' cybersecurity newsletter Codebook here.
Go deeper