China's Xi sworn in for historic third term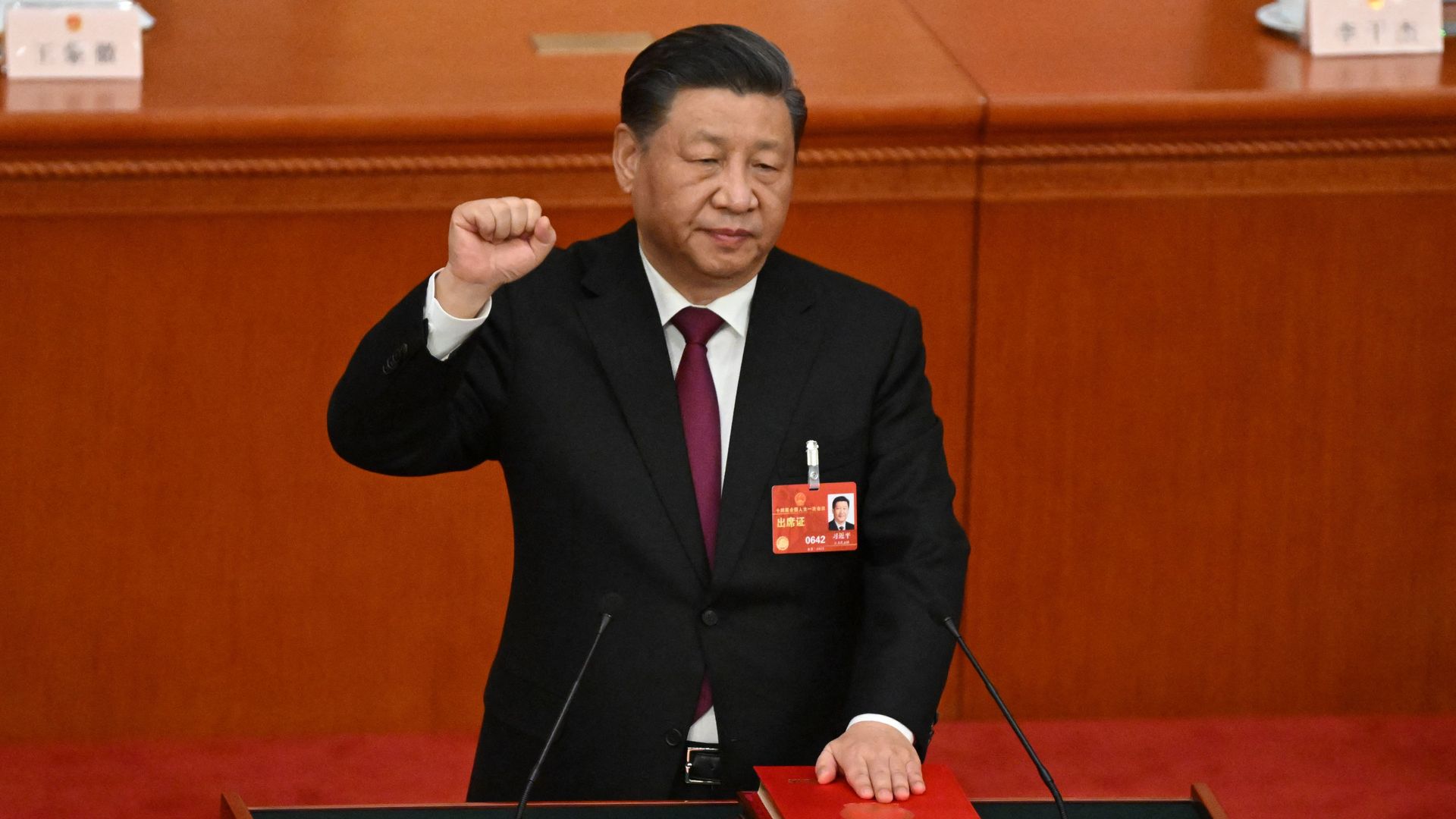 China's leader Xi Jinping has begun a history-making third term after he was sworn in as president on Friday.
Why it matters: The Chinese Parliament's unanimous vote Friday means Xi's authoritarianism and assertive foreign policies are likely to continue for at least another five years, per Axios China author Bethany Allen-Ebrahimian.
The big picture: The outcome was expected after Xi was named as China's unchallenged leader during a meeting of the ruling Chinese Communist Party elites last October.
The two-term limit for Chinese presidents was abolished in 2018 and with the 69-year-old Xi having already surpassed the informal retirement age of 68, he could be in a position for life-long rule.
Details: Xi pledged under oath during Friday's carefully choreographed ceremony to build a "prosperous, strong, democratic, civilized, harmonious and great modern socialist country."
Go deeper