Axios World
April 14, 2022
Welcome back to Axios World.
Tonight's edition (1,973 words, 7½ minutes) starts in Ukraine with stops in Rwanda, Saudi Arabia, Shanghai, Brazil and more.
Happy Easter, Passover or Ramadan to all of those celebrating.
New arrival? Subscribe.
1 big thing: Battle for Donbas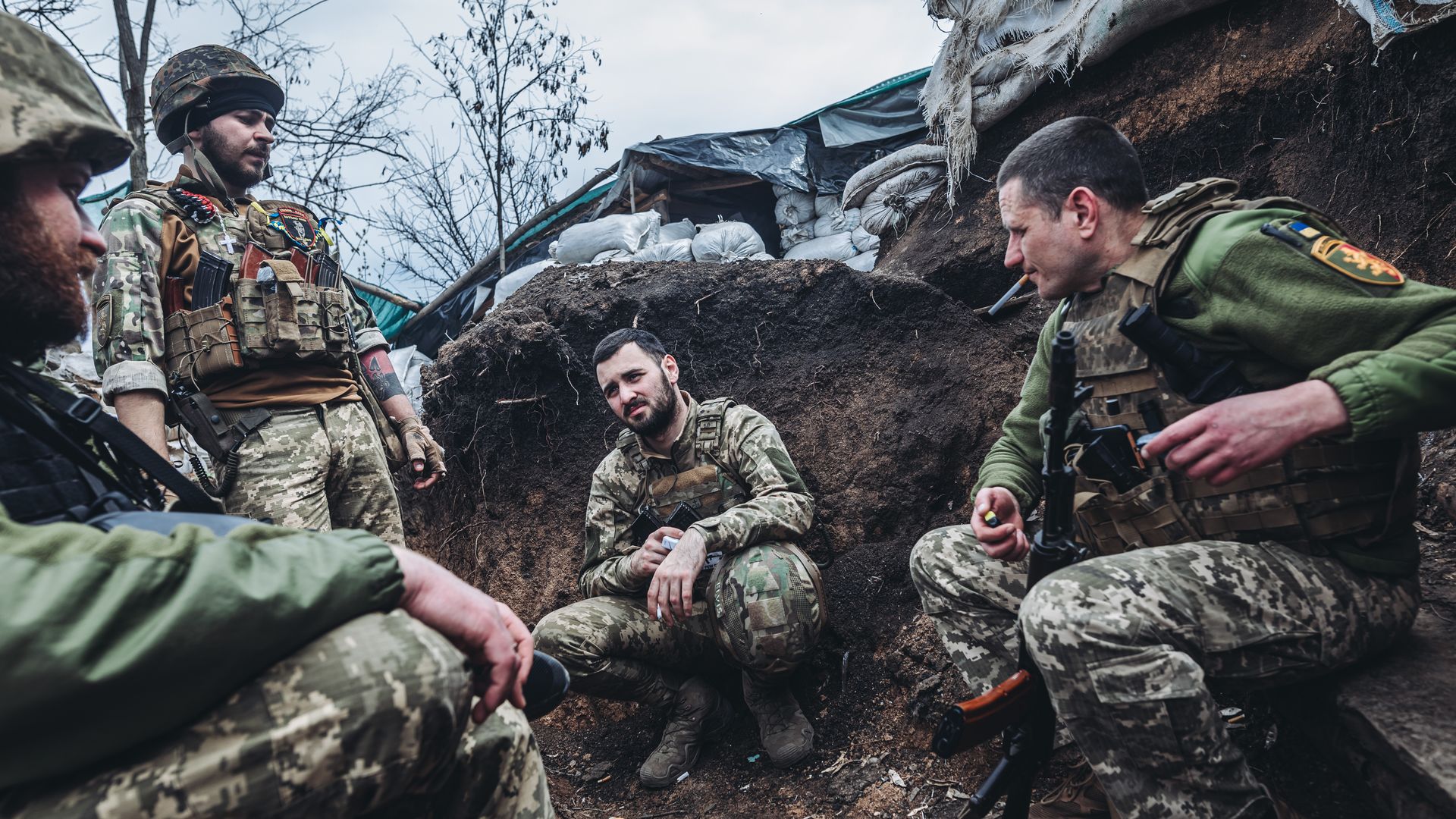 The race to prepare for the battle of the Donbas is on, with Russia shifting its troops, materiel and objectives to the eastern region of Ukraine, and the U.S. and its allies rushing in weaponry to equip Ukraine's forces.
The big picture: In the first phase of the war, Russian troops attacked across three broad fronts, hoping to quickly take cities (including Kyiv), but they became over-stretched and suffered heavy losses. Russia is pulling tens of thousands of those troops back and preparing them for a narrower and potentially decisive fight for the Donbas.
Russian President Vladimir Putin has said that peace talks are at a dead end, and Moscow's focus will now be the "liberation" of all of the Donbas, about one-third of which was controlled by Russian-backed separatists prior to his Feb. 24 invasion.
Putin justified the invasion in part through erroneous claims of a "genocide" against Russian speakers in the Donbas — a claim undermined by the fierce resistance put up by civilians in largely Russian-speaking cities like Mariupol.
That city, the third-largest in the Donbas after Russian-held Donetsk and Luhansk, could be within days of falling to Russia after seven weeks of brutal bombardment. That would give Putin a much-needed symbolic victory, and free up more Russian forces for the coming offensive.
The battle for the Donbas will remove some of the obstacles Russian forces struggled with elsewhere in the campaign.
It's largely flat and wide open, unlike the more urban terrain near Kyiv. That's ideal for Russian artillery and tanks, though rains have made much of the ground muddy.
Russia should have fewer supply line issues fighting so close to its own territory, and fewer organizational and communications challenges in a more concentrated fight.
Yes, but: Manpower and morale are both obstacles. It will take time to properly reorganize and redeploy so many units given the heavy losses Russia has suffered, says Michael Kofman, a top expert on Russia's military at CNA. Large numbers of reserves aren't expected anytime soon.
Ukrainian forces have also dug in across much of the region through eight years of war, and they'll likely be fortifying towns and laying mines to further slow the Russian advance, he says.
Kofman thinks Russia's commanders would be wise to delay their offensive until they've had time to fully build up their force, rather than "repeat the errors from earlier in the war."
But that will also leave time for Ukraine's Western partners to supply additional heavy weaponry.
What to watch: Concerns in Washington and some European capitals that Moscow would view shipments of certain offensive weapons as overly "provocative" have largely faded, Axios' Zach Basu reports.
The $800 million package President Biden announced yesterday includes helicopters, artillery systems and armored vehicles.
Ukrainian President Volodymyr Zelensky pressed for more in his latest video address, saying, "Freedom must be armed better than tyranny."
The latest: Russia also suffered a major blow today on the 50th day of war: the Moskva cruiser, the flagship of its Black Sea fleet, has sunk. It's the largest military vessel to sink in decades. Go deeper.
More headlines:
2. U.K. plans to send asylum-seekers to Rwanda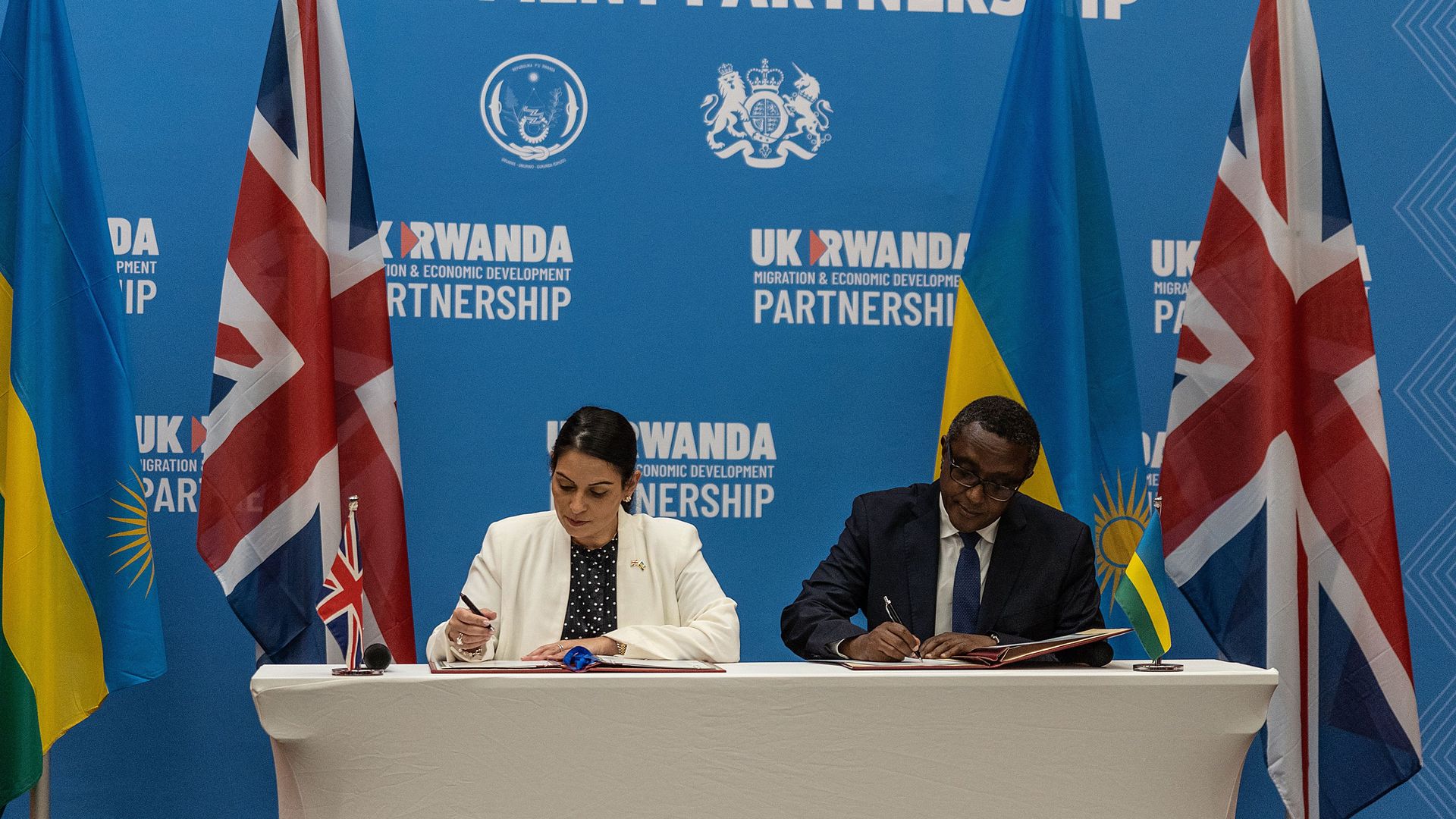 During the most parochial of domestic crises, Boris Johnson is making global headlines with his plans to send heavy weaponry to Ukraine and asylum-seekers to Rwanda, Axios' Zach Basu writes.
Why it matters: We've entered a whiplash-inducing phase of the ongoing debate about whether Brexit has produced "Global Britain" or "little England." On support for Ukraine, Johnson truly has been a global leader. But at home, he's lurching from one crisis to the next.
State of play: Johnson this week became the first sitting prime minister in British history to be fined for breaking the law. But he currently looks set to survive the scandal over parties held in Downing Street in violation of lockdown rules.
Despite tanking approval ratings, Johnson's allies are pointing to his powerful surprise visit to Kyiv last weekend as a sign that a war — even one in which the U.K. isn't fighting — is no time to replace a prime minister.
Driving the news: Johnson isn't exactly waiting quietly for things to blow over. He unveiled a £120 million plan today to send asylum-seekers who illegally cross the English Channel on a one-way flight to Rwanda, where they'll receive housing paid for by the British government.
Labour Party leader Keir Starmer blasted the plan as "unworkable" and "extortionate" and an attempt to distract from Johnson's own law-breaking
Johnson acknowledged that it would likely face legal challenges from "politically motivated lawyers."
Context: A sharp rise in Channel crossings has become a liability for a prime minister who led the Brexit campaign to "take back control" of Britain's borders. The U.K. has also been stingier than most European countries in accepting Ukrainian refugees.
What's next: Johnson's Teflon reputation will be put to the test on May 5, when the U.K. holds local elections for the first time since the Labour Party took the lead in national polls.
3. Two views on U.S.-Saudi relations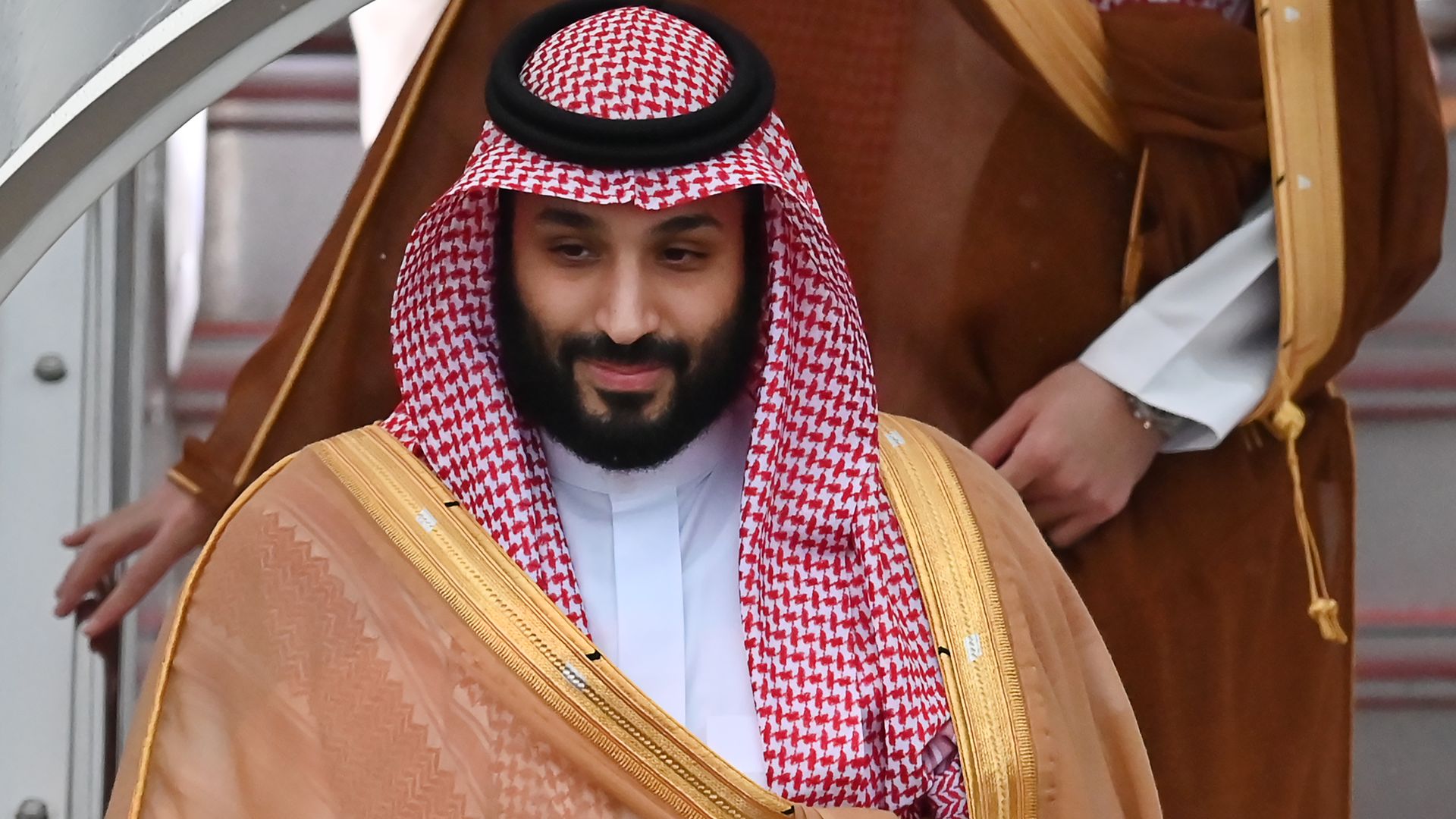 Israeli ambassador to the U.S. Michael Herzog said Thursday that it would be "very important for our region" if the U.S. and Saudi Arabia were to "fix" their relationship.
Why it matters: U.S.-Saudi relations have been rocky since the start of President Biden's term. On the campaign trail, Biden promised to make the kingdom a "pariah," and later he released an intelligence report directly blaming Crown Prince Mohammed bin Salman for the murder of journalist Jamal Khashoggi.
The Saudis have recently rebuffed U.S. requests to increase their oil output, opting instead to stick to a production pact reached with Russia.
The Biden administration has been walking a tightrope, engaging with Saudi officials on security and energy issues while keeping the crown prince himself at arm's length.
On the one hand: The Israeli government is concerned that the tensions between the Biden administration and Saudi Arabia will push the Saudis toward Russia and China and lead to less U.S. engagement in the Gulf, which could embolden Iran.
"Saudi Arabia is a hugely important actor in our part of the world and in the Islamic world as a whole," Herzog said, adding that the Saudis would also be unlikely to recognize Israel before repairing relations with Washington.
On the other hand: 32 House Democrats — including Reps. Gregory Meeks and Adam Schiff, chairs of the Foreign Affairs and Intelligence committees, respectively — wrote to Secretary of State Tony Blinken on Wednesday urging him to "recalibrate" the relationship.
"Our continued support for the Saudi monarchy, which systematically and ruthlessly represses its own citizens, targets critics all over the world, carries out a brutal war in Yemen, and bolsters authoritarian regimes throughout the Middle East and North Africa, runs counter to U.S. national interests and damages the credibility of the United States to uphold our values," they wrote.
Bonus: Where in the world?
Today we're visiting 15 overseas dependencies. I name the territory, you name which country it's a territory of.
Aruba
Bermuda
Cayman Islands
Christmas Island
Curacao
Falkland Islands
Faroe Islands
Gibraltar
Guam
Greenland
Northern Mariana Islands
New Caledonia
Puerto Rico
Wallis and Futuna
Svalbard
Scroll to the bottom for the answers.
4. Global news roundup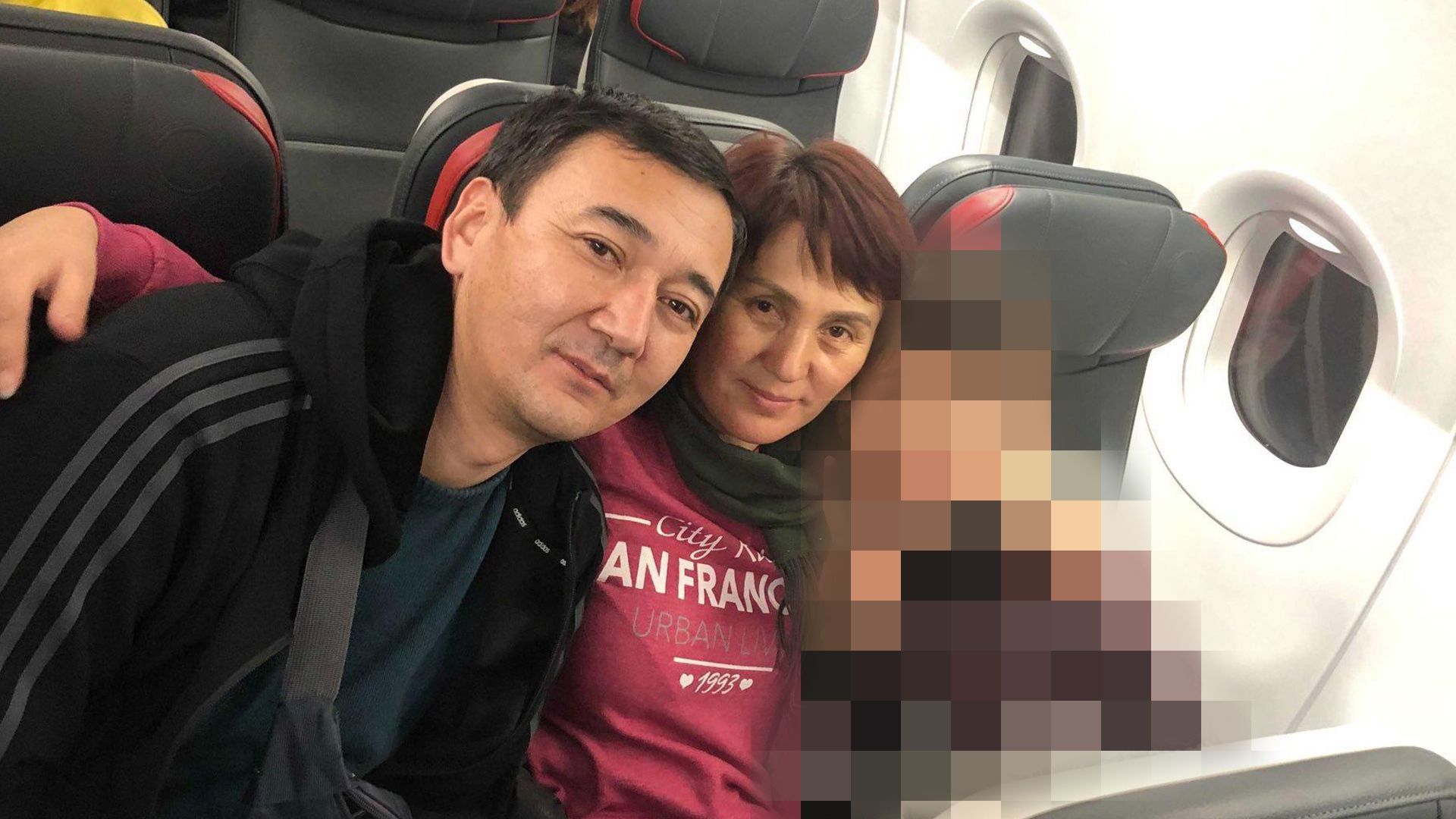 1. A man who spent 10 months in a Xinjiang detention camp has arrived in the U.S. after behind-the-scenes lobbying by U.S. lawmakers, human rights activists and international lawyers, Axios' Bethany Allen-Ebrahimian and Lachlan Markay scoop.
Why it matters: The man, Ovalbek Turdakun, will provide evidence that international human rights lawyers say is vital to the crimes against humanity case they have submitted to the International Criminal Court (ICC).
2. Chinese President Xi Jinping defended his "zero-COVID" policy on Wednesday despite the hunger and anger in locked-down Shanghai.
The latest: Authorities there have now let some people out of their homes, in a sign of just how potent the frustrations had grown.
Local lockdowns are popping up across China, and in cities that don't currently have outbreaks, people are buying in bulk to prepare.
3. The U.S. and Australia are making a last-minute pitch to the Solomon Islands not to sign a security pact that would allow China to dock warships in the South Pacific archipelago.
A senior Australian diplomat visited the islands Wednesday while Deputy Secretary of State Wendy Sherman called the foreign minister.
4. Myanmar's military is torching villages almost every day across the central heartland to root out support for rebel groups, a Reuters investigation found.
5. U.S. congressional delegations are currently visiting Taiwan and Kyiv.
6. Vietnam's deputy foreign minister was arrested as part of an investigation into an alleged scheme where Vietnamese citizens abroad bribed their way onto "rescue flights" into the country during the pandemic.
5. War in Ukraine makes world's worst humanitarian crisis worse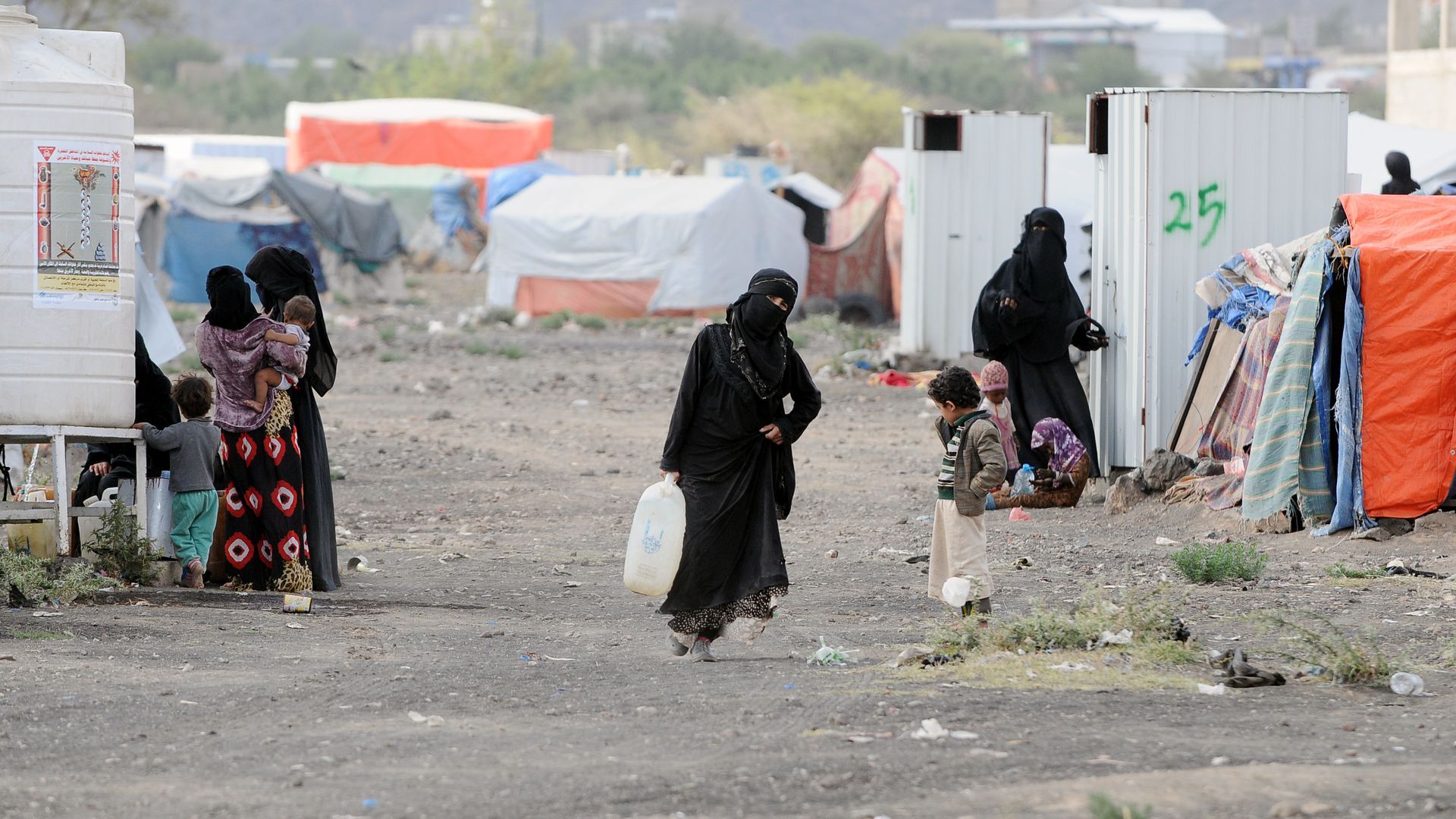 As the war in Ukraine pushes global food and fuel prices to new highs, and the world mobilizes to aid Ukrainian refugees, humanitarian groups warn that the years-long crisis in Yemen stands to get much worse, Axios' Laurin-Whitney Gottbrath reports.
On the ground: "We are doing more with less, and ... we're going in the direction of just having to do less with less," says Yasmin Faruki, a senior policy adviser with Mercy Corps who recently returned from a trip to Yemen.
Even before the war, humanitarian groups like Mercy Corps had to make tough decisions about their level of aid due to funding shortfalls, rising food prices and growing need.
Yemenis are now "completely dependent on international assistance," Faruki explains, creating a "multiyear Band-Aid approach in which you can't really have sustainable infrastructure solutions."
The country relies almost entirely on food imports, with 30% of its wheat coming from Ukraine, per the UN humanitarian office.
"We have no choice but to take food from the hungry to feed the starving," World Food Program executive director David Beasley said last month, after announcing reductions of food rations to 8 million people.
While a two-month truce brokered by the UN gives cause for cautious optimism, humanitarian groups say the lack of international attention is still dangerous.
"It's repugnant and unacceptable that we would just kind of turn our backs on people who have been suffering for way too long," Faruki says.
6. What I'm reading: Look who's coming back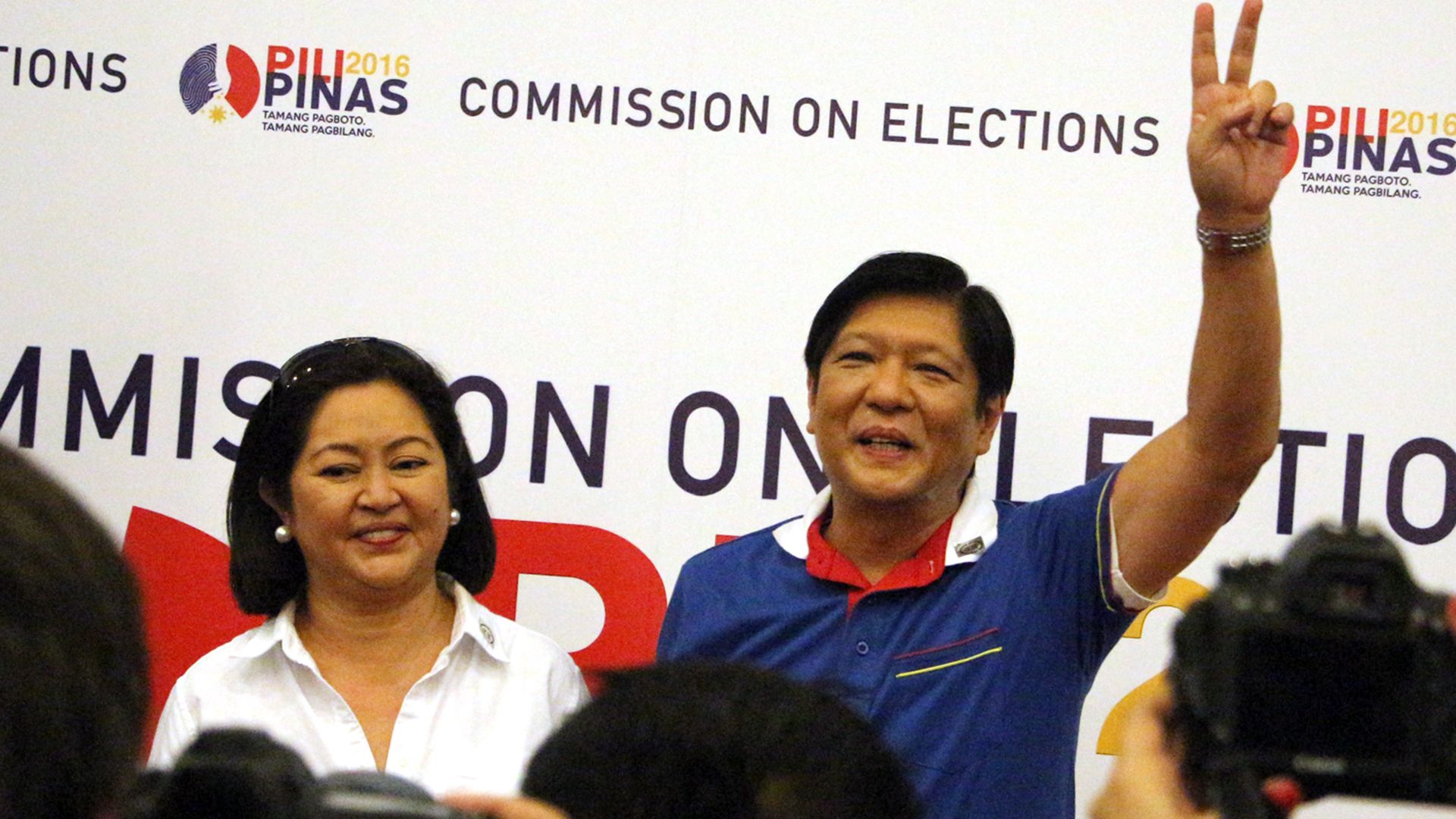 Two pieces on upcoming elections that caught my eye...
1. Brazilian President Jair Bolsonaro is still down in the polls to former President Luiz Inácio Lula da Silva, but that gap is shrinking as focus shifts off of Bolsonaro's disastrous handling of the pandemic
What to watch: If the far-right leader can shift focus onto cultural issues — portraying his opponents to an increasingly socially conservative electorate as "woke radical leftists" — he could still win, Brian Winter writes for Americas Quarterly.
2. How could the son of a dictator who was chased out of power in 1986 with a reputation for stealing billions and jailing critics now be dominating the Philippines' presidential election in 2022?
"History is being rewritten, one campaign rally at a time," Sui-Lee Wee and Camille Elemia report for the NYT.
"Over the decades, the Marcoses have sought to target young voters with no memory of martial law or the torture and killing of political prisoners," they write.
7. Stories we're watching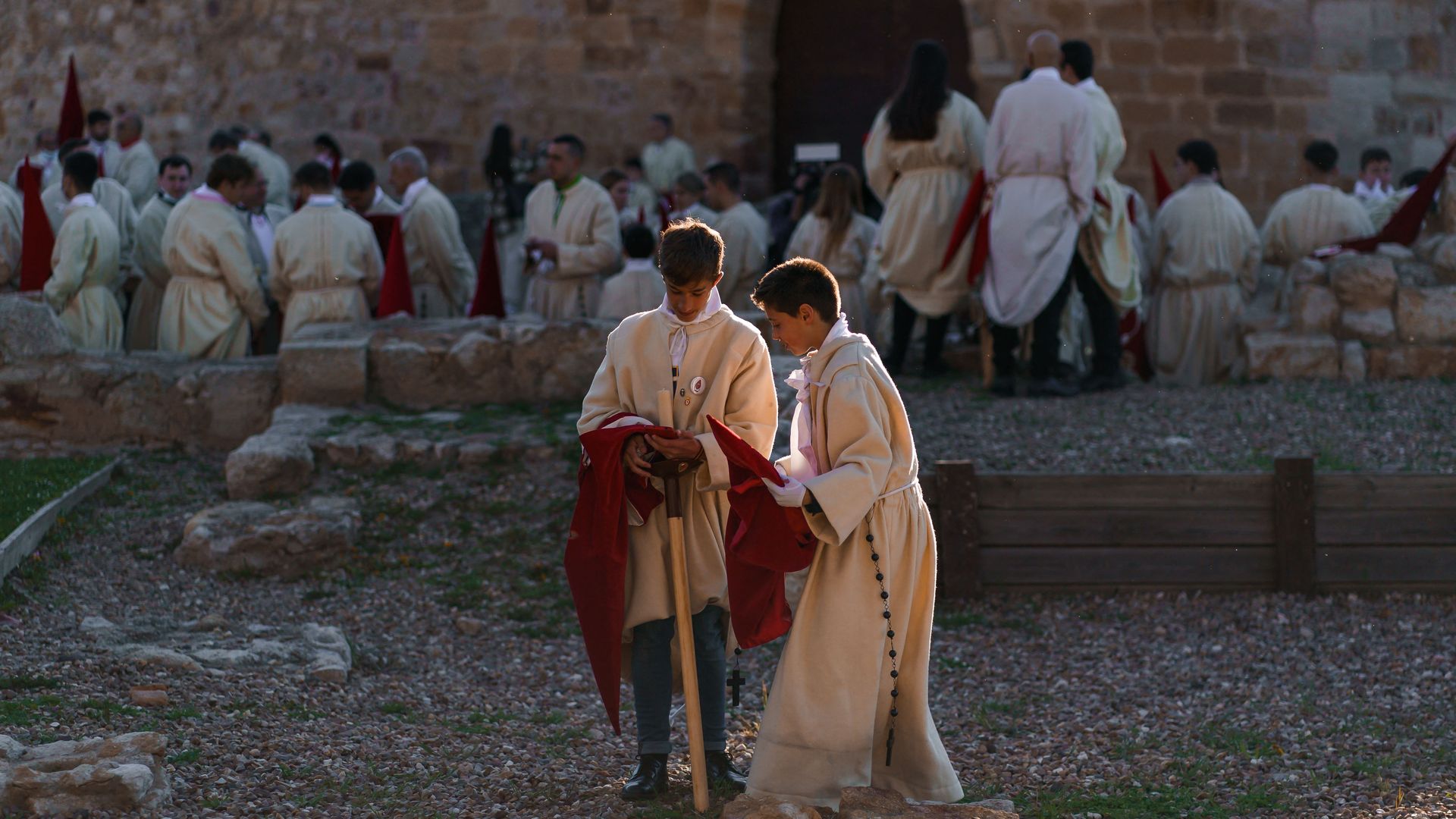 Quoted:
"Rwanda is one of the safest countries in the world, globally recognized for its record on welcoming and integrating migrants."
— Boris Johnson today
"In Rwanda, critical voices continued to face heavy restrictions. The UK raised concerns about specific cases with the Government of Rwanda, underlining the need to allow opposing voices to hold the government to account."
— Annual U.K. Human Rights and Democracy
report
, July 2021
Answers:
1. Netherlands (Aruba); 2. U.K. (Bermuda); 3. U.K. (Cayman Islands); 4. Australia (Christmas Island); 5. Netherlands (Curacao); 6. U.K. (Falkland Islands); 7. Denmark (Faroe Islands); 8. U.K. (Gibraltar); 9. U.S. (Guam); 10. Denmark (Greenland); 11. U.S. (Northern Mariana Islands); 12. France (New Caledonia); 13. U.S. (Puerto Rico); 14. France (Wallis and Futuna); 15. Norway (Svalbard)