Axios Vitals
November 22, 2019
Good morning. It feels truly miraculous that we've made it through another week. Happy Friday.
Today's word count is 776, or ~3 minutes.
1 big thing: Getting patients to price shop is hard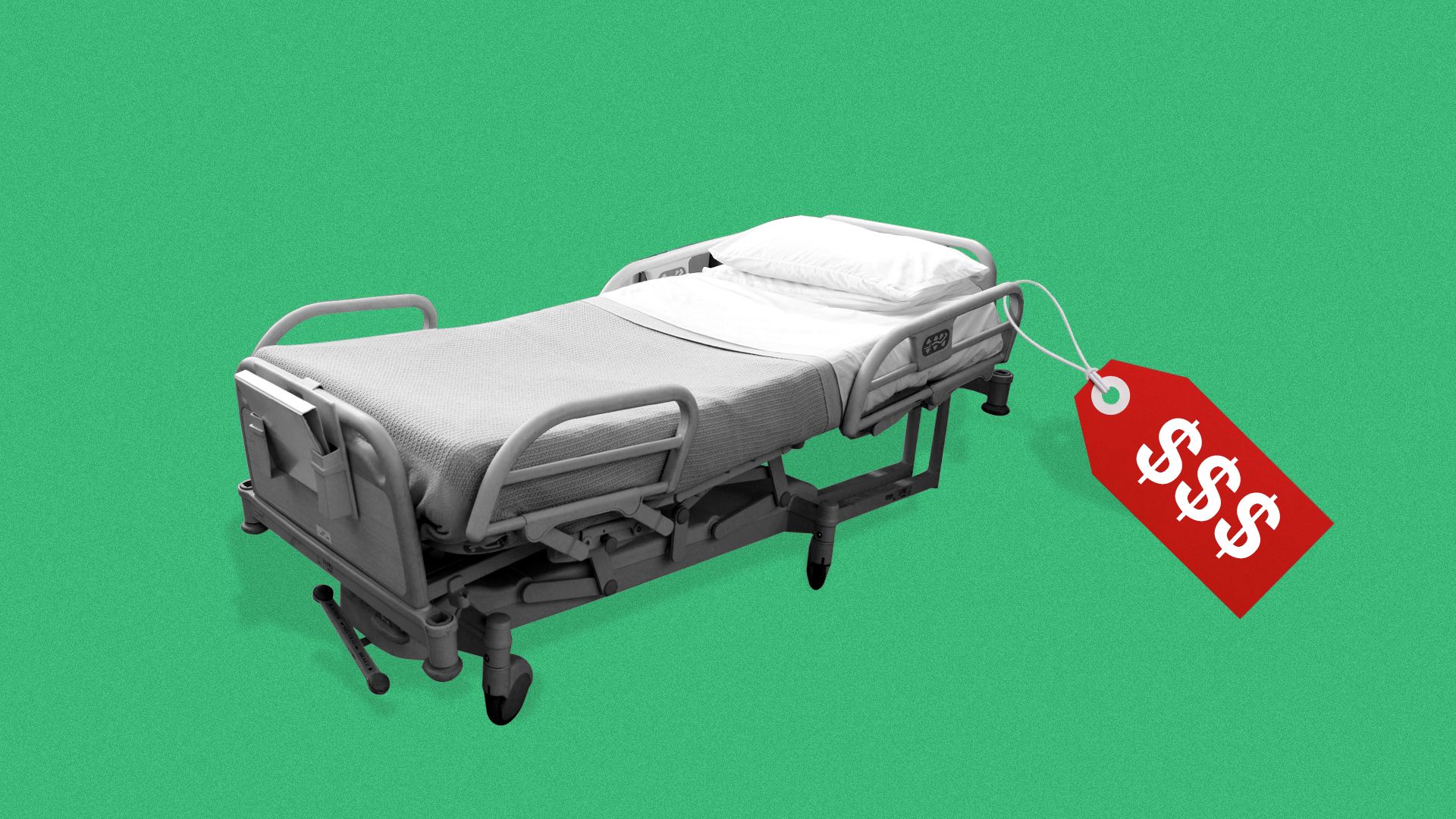 The Trump administration argues its new price transparency rules will help patients shop for cheaper care and encourage insurers to make such shopping attractive.
Yes, but: Research shows most patients don't shop for care, even when tools exist to make it easier.
Driving the news: The administration released two price transparency regulations last week.
One finalized the requirement that hospitals disclose their negotiated prices.
The other proposed requiring insurers to do the same. It also would require insurers to make out-of-pocket spending information available to patients, which HHS says "would empower consumers to shop and compare costs between specific providers before receiving care."
The problem: Most patients haven't used cost-comparison tools when they've been made available in the past.
"It's pretty difficult to get consumers to engage with price information and make decisions based on price information," said Sunita Desai, a professor at New York University.
These tools also don't lead to lower health spending, studies show.
The exception: Price transparency is more effective when paired with extra incentives to shop around — which the Trump administration addresses.
The proposed rule would allow insurers to count the savings generated by price shopping toward their medical loss ratios.
This could nudge plans to create new incentives for enrollees, although this is only one of the reasons why insurers may have limited incentives to get patients to price shop.
None of this matters much in places where providers have monopolies, as patients don't have any choice about where they get their care and thus can't shop around.
The bottom line: "The norms around how we get health care — how we use the internet to make health care-related decisions — [have] been changing," Desai said.
"It's possible that having this information out there could over time start to change the way people make decisions."
2. Hospitals sue HHS over Medicare payments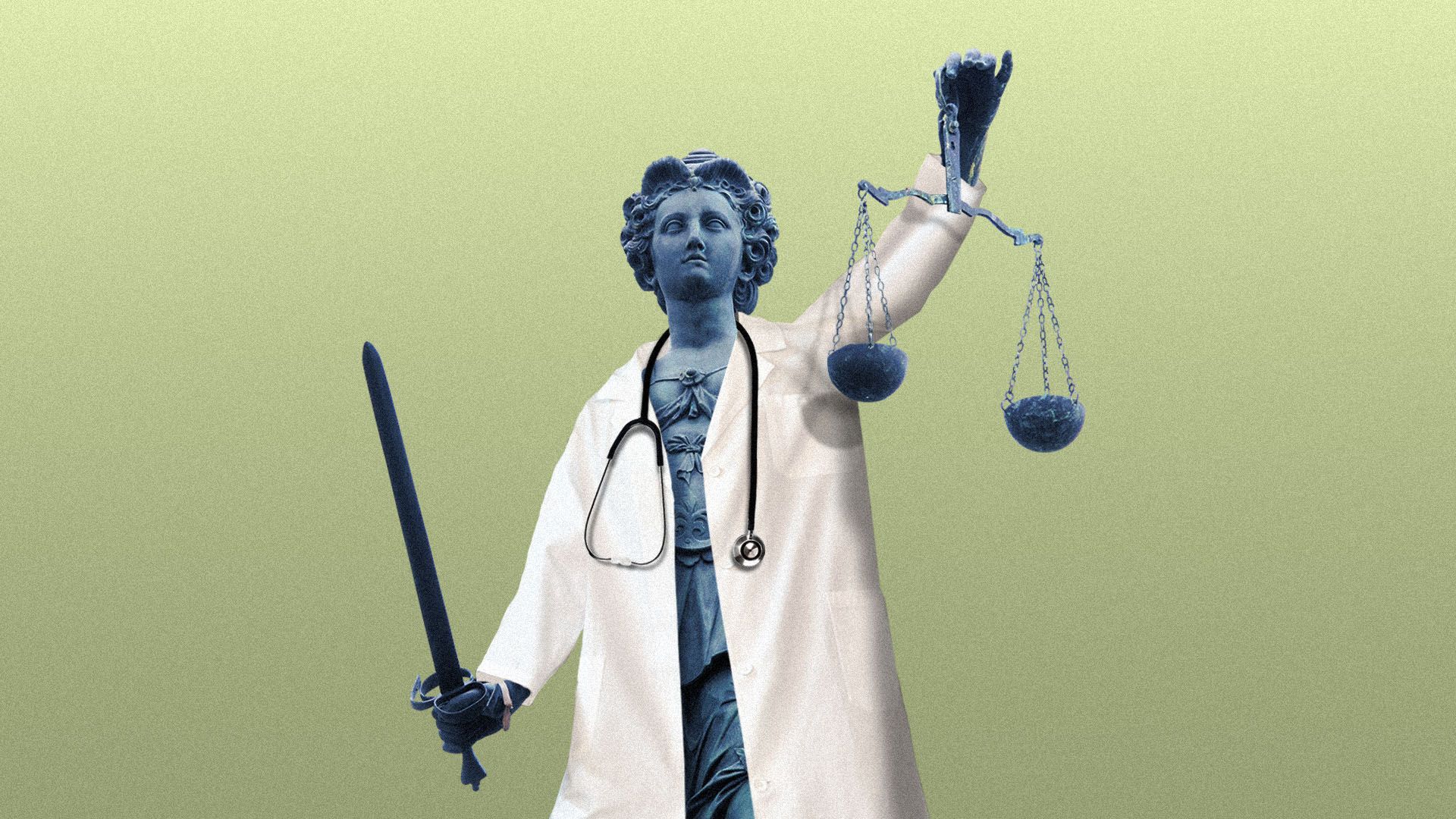 Hundreds of hospitals are suing the Department of Health and Human Services, claiming in a pair of lawsuits that they've been shortchanged on Medicare payments, Axios' Bob Herman reports.
Why it matters: Medicare is full of highly technical payment policies that change every year, and hospitals are trying to recoup billions of taxpayer dollars in these cases.
Details: Both lawsuits were filed this week.
Lawsuit No. 1: A group of more than 600 hospitals argued HHS illegally allowed a 0.7% cut to inpatient services to continue in 2018 and 2019 when it should've stopped, by law, in 2017. They said the cuts cost the industry $840 million, and they want that money back, plus interest.
Lawsuit No. 2: Dozens of hospitals are saying HHS is not abiding by a recent Supreme Court decision that said the federal government was incorrectly calculating supplemental Medicare payments that help hospitals that treat larger numbers of low-income patients. Hospitals contend they are owed at least $4 billion in underpayments.
Between the lines: Hospitals have not been shy lately to use the courts as a vehicle to halt payment policies they believe are unlawful.
But most hospital systems, which have consolidated heavily over the years, have remained financially strong despite these cuts and alleged underpayments.
3. Lax EHR oversight endangers patients
Plans to ensure patient safety as the nation transitioned to electronic health records have yet to come to fruition a decade later, Kaiser Health News reports with Fortune.
Between the lines: Manufacturers of electronic health records, providers, policy wonks and Congress have either blocked the effort or stalled it through fights over how to do it correctly.
For example, health data experts in 2009 wanted to create a national databank to track safety issues related to the new technology, but it never happened.
"[T]he parties have squabbled over how best to collect injury data, over who has the power to require it, over who should pay for it, and over whether to make public damning findings and the names of those responsible for safety problems," KHN and Fortune write.
Why it matters: Thousands of patient safety reports related to EHRs have accrued in the meantime.
4. Generics wait years for Medicare coverage
Medicare is taking years longer than private insurance to cover some generic drugs, meaning seniors could be paying more for their prescriptions, according to Access for Affordable Medicines, a lobbying group for the generic drug industry.
Between the lines: A 2017 policy change made the distinction between generics and brand-name drugs unclear, forcing the two types to compete within the same formulary tiers, Bloomberg notes.
Yes, but: The Centers for Medicare and Medicaid Services has argued this policy keeps Medicare premiums down by encouraging flexibility in the plan's design and increasing negotiating leverage with drugmakers, Axios' Marisa Fernandez writes.
Go deeper: The downside of cheap generics
5. Massachusetts' sweeping new vaping ban
Massachusetts lawmakers passed the toughest ban on flavored tobacco and vaping products in the country on Thursday, proposing a 75% tax on vaping products and requiring the state's Medicaid program to cover cessation counseling, AP reports.
The big picture: Massachusetts now awaits Gov. Charlie Baker's decision whether to sign the bill, Marisa writes.