Axios Sneak Peek
November 11, 2022
Welcome back to Sneak. Smart Brevity™ count: 1,097 words ... 4 minutes.
1 big thing: Democrats make quiet history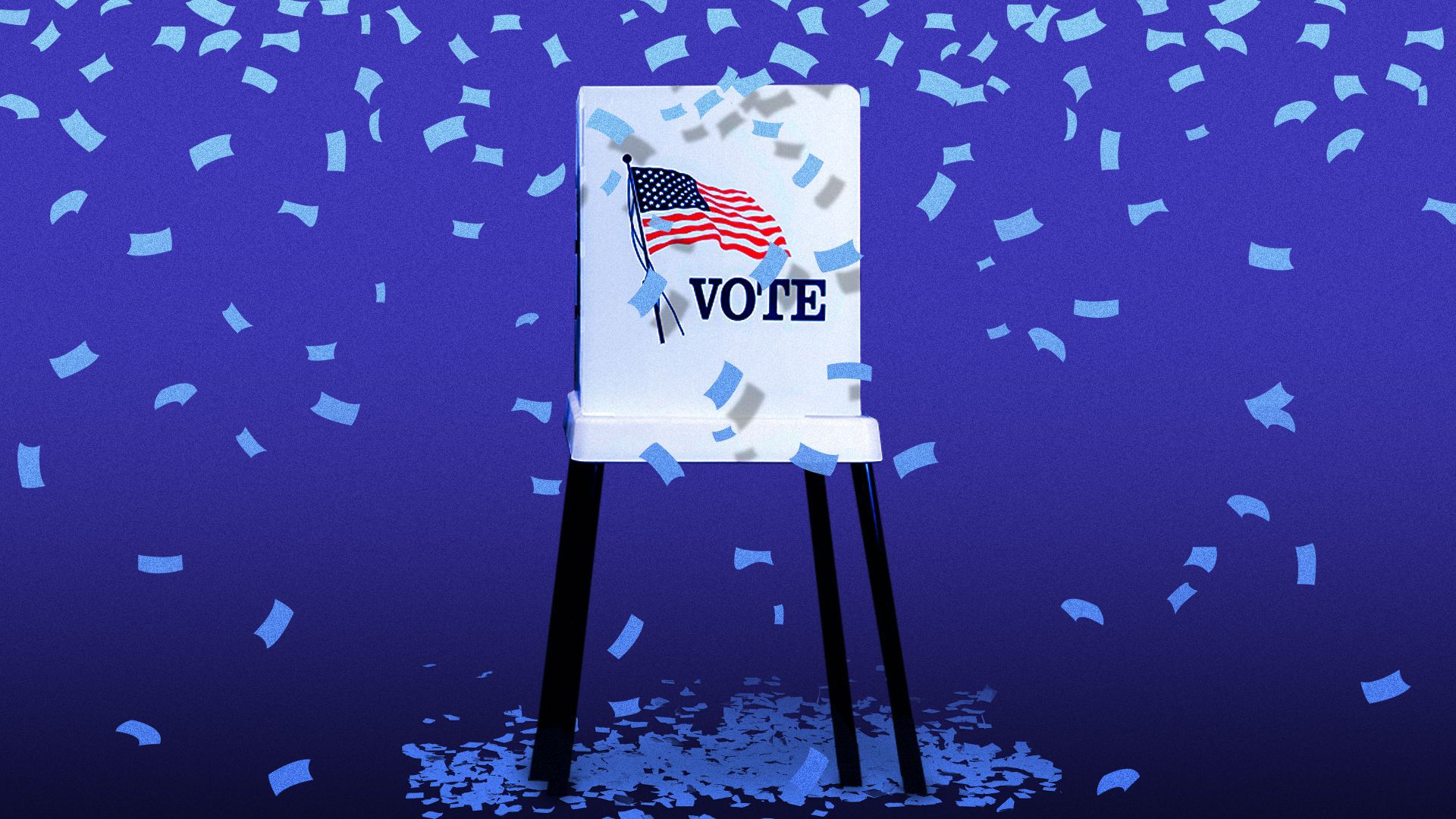 Overlooked amid frantic punditry about the "red ripple" in Congress:
Democrats quietly won and defended majorities in state legislatures across the country, weakening GOP power on issues at the heart of the national political debate, Axios' Alexi McCammond and Stef W. Kight report.
Why it matters: State legislative races are on pace to be the highlight of the Democratic ballot. If Democrats hold on to Nevada, this will be the first time the party in power hasn't lost a single chamber in the midterms since 1934, according to the Democratic Legislative Campaign Committee.
The big picture: The partisan battles over democracy and abortion rights — the two issues that dominated Democratic messaging this cycle — are shaped at the state level.
State of play: Democrats defended their state-level majorities in Massachusetts and Maryland and won governor seats left open after Republican retirements, securing a "trifecta" in both states. They also kept the Maine legislature and the New Mexico and Colorado state Houses, and secured a supermajority in both chambers in Vermont (which has a GOP governor).
The backdrop: Outside Dem groups — fueled by Republican threats to abortion rights and fair election processes — made unprecedented investments in state legislative races this cycle.
Two groups, The States Project and the National Democratic Redistricting Committee (NDRC), poured millions into state races in the final four weeks of the election.
Forward Majority, a Democratic super PAC focused on the states, invested over $20 million this cycle targeting 25 seats in Michigan, Pennsylvania and Arizona.
"We're clawing our way back to power after 50 years of investment for Republicans and so much neglect for so long by the Democratic Party," said Forward Majority's president Vicky Hausman.
What to watch: The U.S. Supreme Court will soon hear arguments in a monumental case concerning the once-fringe "independent state legislature theory."
The conservative court could allow partisan state legislatures to unilaterally set the rules for federal elections as soon as 2024 — even if they result in partisan gerrymandering or violate state constitutions.
Some fear it could open the door for states to choose slates of electors who cast their ballot against voters' wishes, as former President Trump and his allies attempted to do in their efforts to overturn the 2020 election.
2. 🔥 Trump unloads on Ron "DeSanctimonious"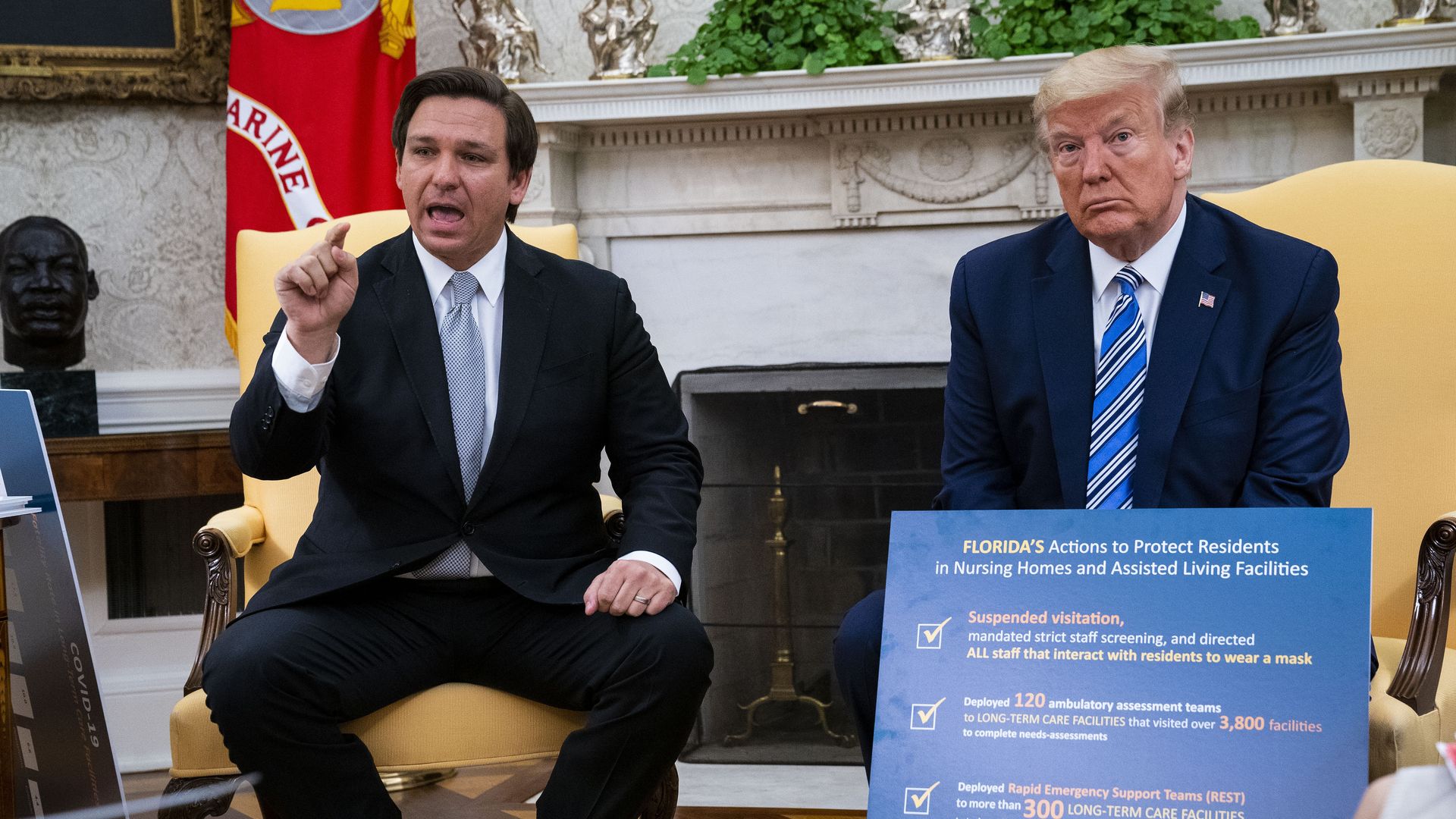 Former President Trump lashed out at Florida Gov. Ron DeSantis in a lengthy diatribe tonight, branding his potential 2024 rival as an "average" Republican who owes his political success to Trump's endorsement in the 2018 governor's race:
Ron came to me in desperate shape in 2017—he was politically dead, losing in a landslide to a very good Agriculture Commissioner, Adam Putnam ... Ron had low approval, bad polls, and no money, but he said that if I would Endorse him, he could win. ...
And now, Ron DeSanctimonious is playing games! The Fake News asks him if he's going to run if President Trump runs, and he says, "I'm only focused on the Governor's race, I'm not looking into the future." Well, in terms of loyalty and class, that's really not the right answer.
Why it matters: The underperformance of Trump-backed candidates in the midterms — set against DeSantis' dominant re-election in Florida — has triggered an internal GOP reckoning over who is best positioned to lead the party into 2024.
Trump has jabbed at DeSantis a few times as he's grown in popularity, but this is the clearest sign yet the former president is prepared to declare war against any Republican seeking to usurp him — even at the cost of destroying the party.
3. 📊 How late-cycle polls actually performed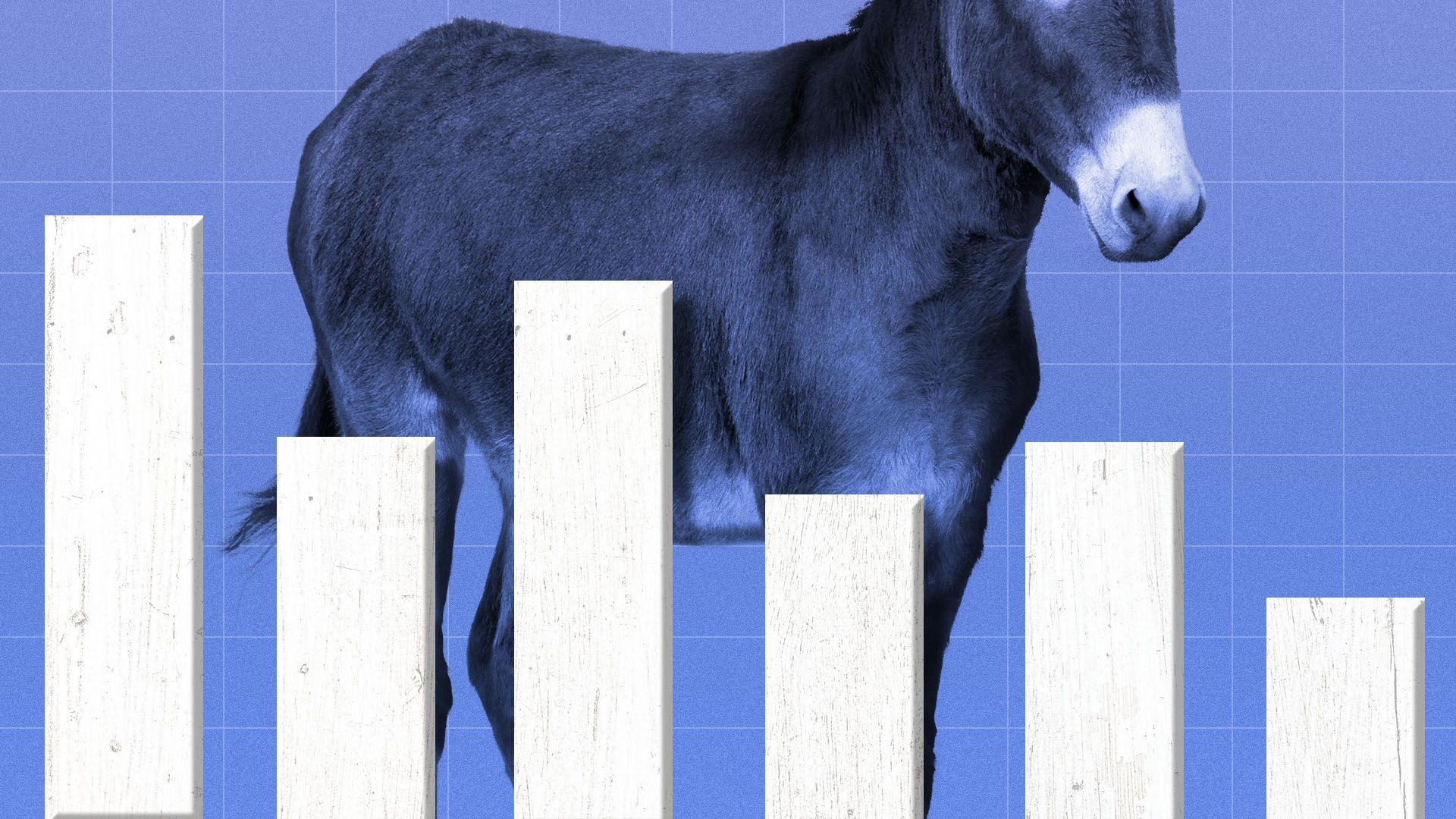 Midterm polls conducted in the final five weeks of the race were, on average, off by less than three points — generally within the margin of error, according to an Axios analysis of nearly 250 statewide surveys in the RealClearPolitics database.
Why it matters: Frustrated Republicans and emboldened Democrats are ready for recriminations after the "red wave" failed to materialize, and many are taking aim at the polling industry — a perennial punching bag, Axios' Lachlan Markay writes.
What they're saying: "This was one of the most accurate years for polling ever," FiveThirtyEight's Nate Silver tweeted.
Kristen Soltis Anderson, a founding partner at Republican polling firm Echelon Insights, told Axios: "I completely reject the idea that this was a polling miss."
"If you were mostly following the 'blue-chip' pollsters, and — crucially — if you weren't mentally adding in a 'shy Trump' buffer to those results, you should have expected a lot of what we are seeing."
4. 🗳️ Focus groups: Georgia swing voters ready for runoff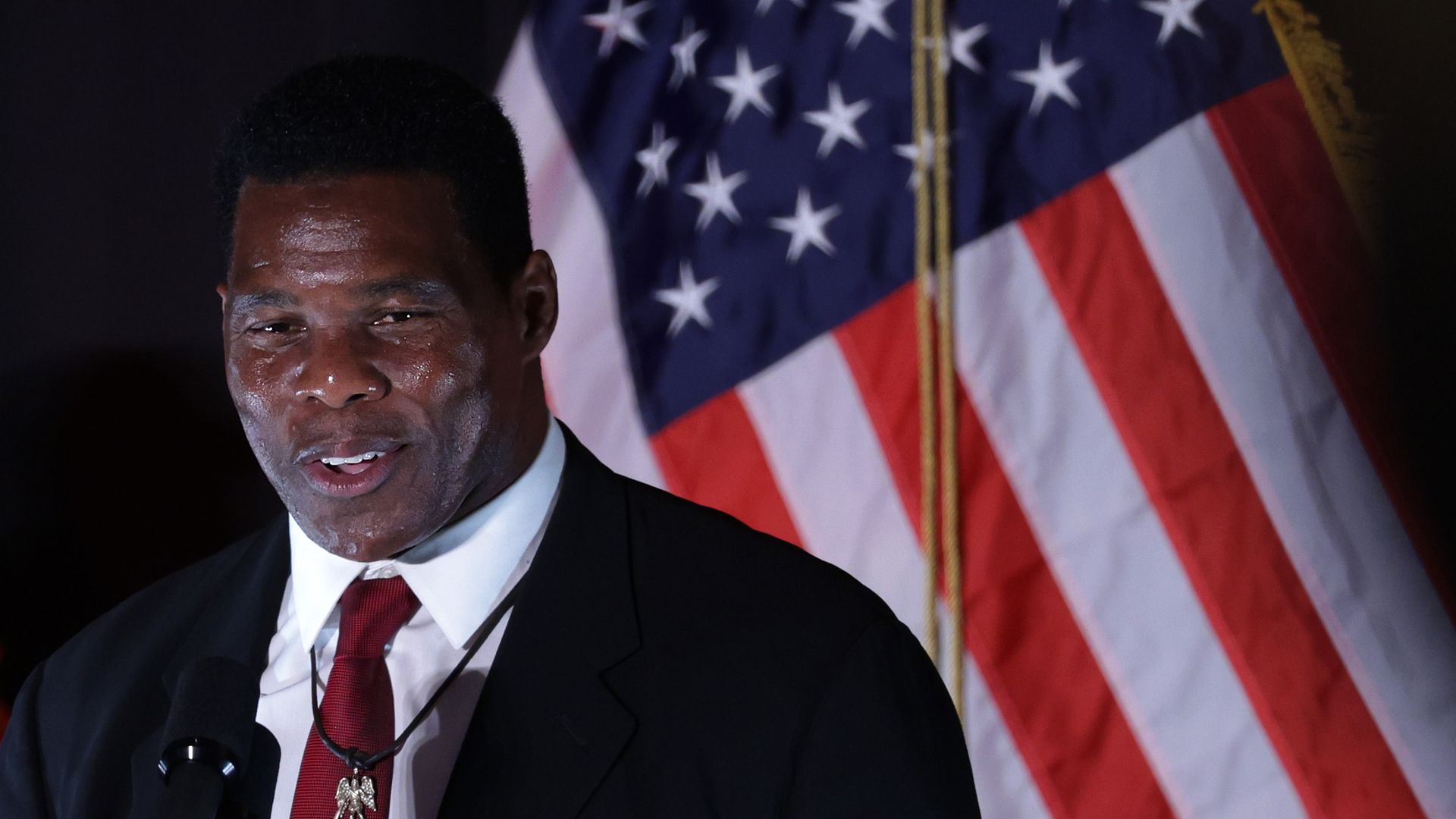 Georgia swing voters in our post-election Axios Engagious/Schlesinger focus groups said they're just as committed to voting in the Dec. 6 runoff to decide the winner of the Senate race — and possibly control of the chamber — as they were to casting ballots Tuesday, Axios' Emma Hurt and Alexi report.
Why it matters: The runoff between Sen. Raphael Warnock and Republican Herschel Walker will hinge on both parties' ability to turn out existing voters without the draw of a broader ticket.
Jennifer M. of Atlanta, a Republican, split her ticket between Warnock and Republican Gov. Brian Kemp because she said there "wasn't a trust level with Walker."
Andy J. said he voted for Warnock but would consider switching to Walker in the runoff if it would give Republicans a Senate majority.
All 11 of the 12 voters who cast midterm ballots said their views on abortion rights affected their choice in the Senate contest.
5. 👀 Quoted: MAGA favorite knifes Trump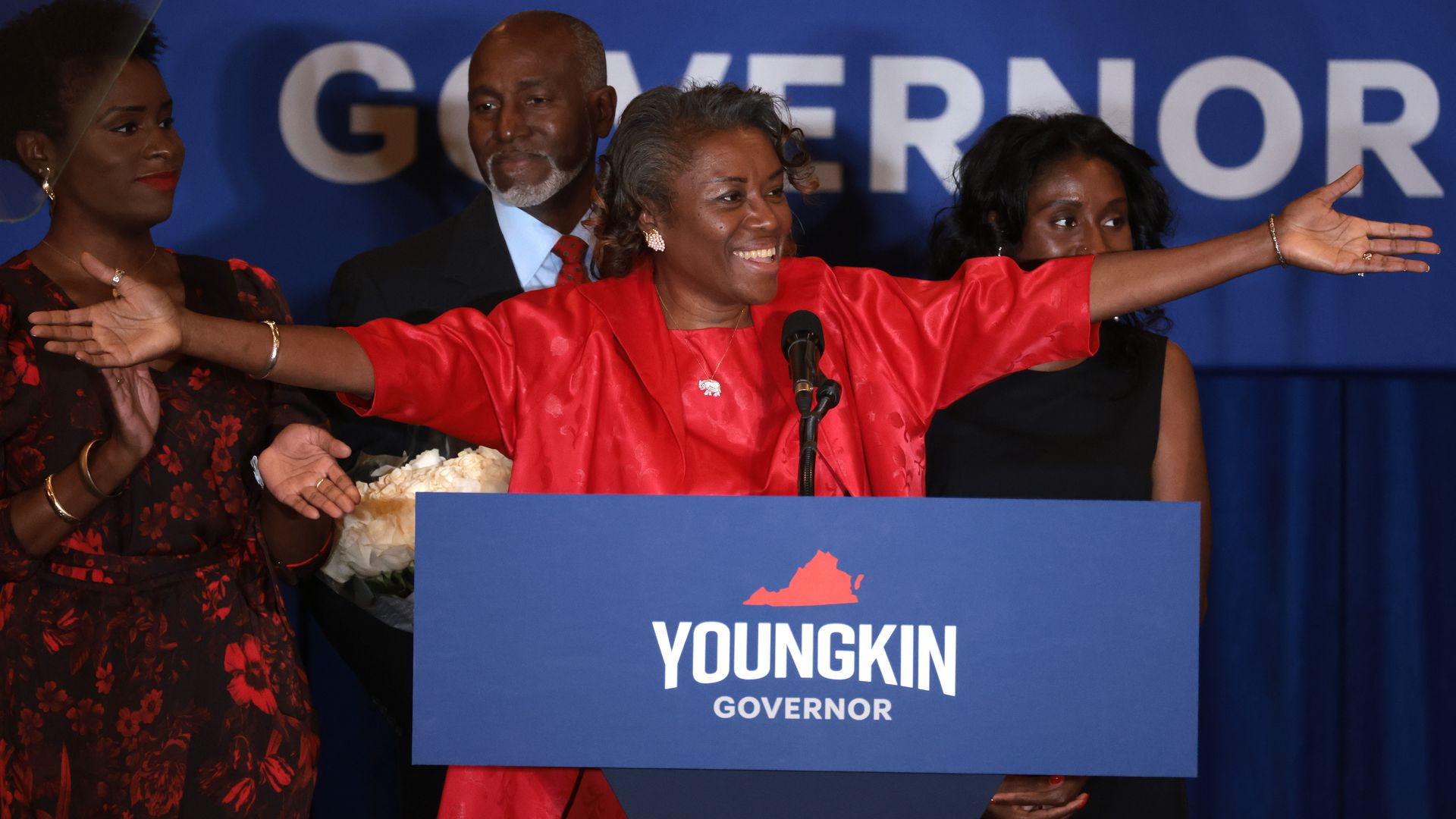 Virginia Lt. Gov. Winsome Sears, the national chair of the Black Americans to Re-Elect the President PAC in 2020, told Fox Business she could no longer support Trump in 2024 after the results of the midterms:
"A true leader understands when they have become a liability. A true leader understands that it's time to step off the stage. ... A house divided against itself cannot stand. And indeed, that is where we are today."
📬 Thanks for reading this week. This newsletter was edited by Zachary Basu and copy edited by Kathie Bozanich.