Axios Pro Rata
March 13, 2023
Top of the Morning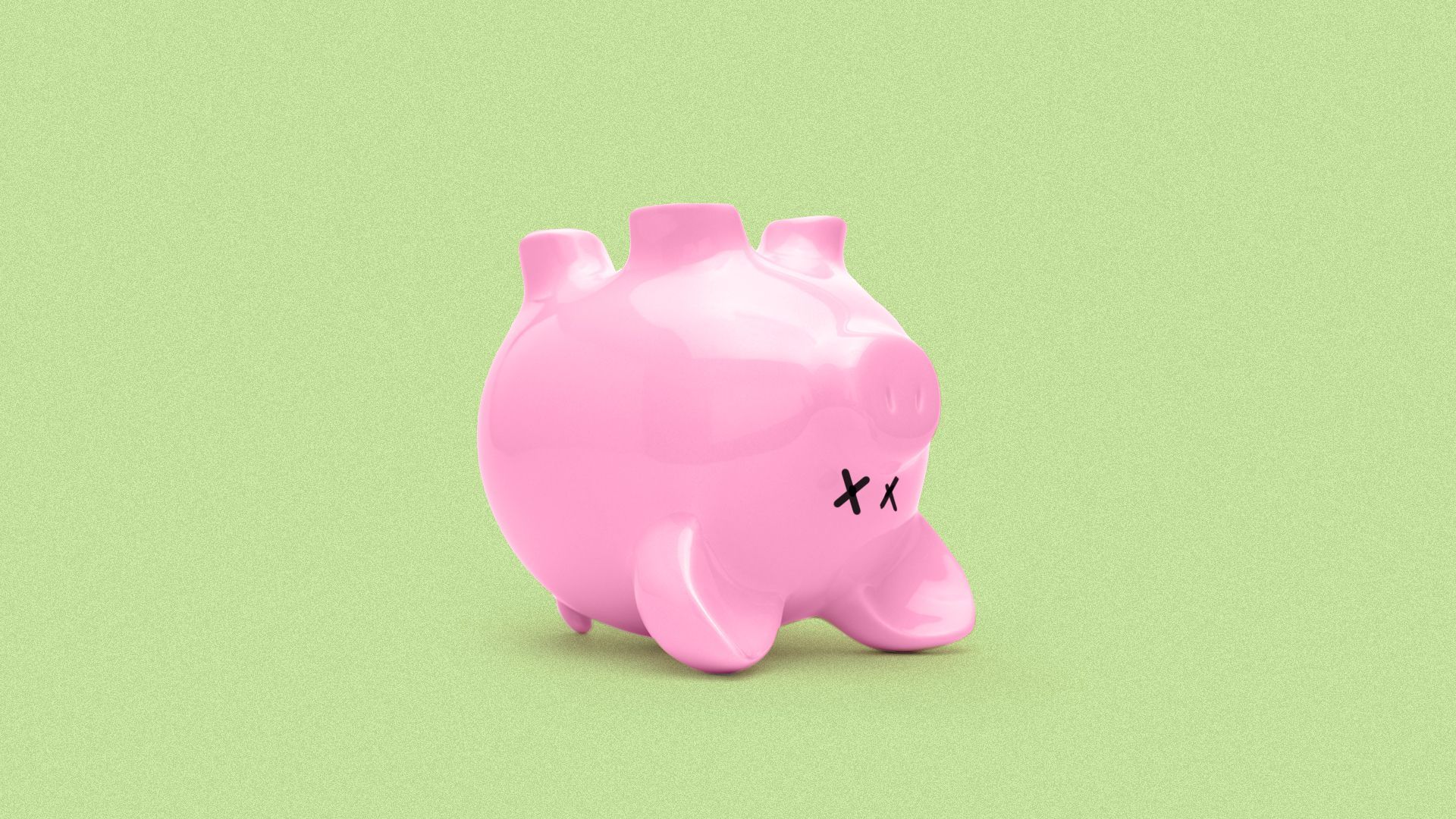 So, how was your weekend?
The big picture: The Biden administration gave the U.S. banking system a map that leads out of the woods, but the path ahead remains treacherous.
For depositors in Silicon Valley Bank, there's great relief that accounts will be accessible today, saving payrolls and other expenses.
But there are broader concerns about the future of SVB, or whatever it's now called, given its penchant for welcoming young startups that couldn't even get calls returned by bigger banks.
Oh, and Signature Bank got shut down.
What to watch: First Republic stock crumbled at today's open, despite announcing $70 billion in backstop financing led by JPMorgan, likely due to weekend talk that the bank's outbound wire queue was being measured in anacondas.
Ditto for PacWest, minus the JPM largesse.
The best chance for preventing other bank runs was finding a buyer for SVB, without first announcing a backstop. But that didn't happen, for reasons that sound like they may have been more about politics than prudence.
Yes, depositors of other banks are likely to also be safe, even if their banks collapse and can't find an acquirer (equity and bondholders, not so much).
But the result could be that too-big-to-fail banks get even bigger, while smaller banks become cannon fodder. Don't be surprised to hear about a lot of midsized bank merger talks in the coming days, with private equity standing by to participate.
The sale process for SVB continues, post-backstop (or "bailout" if you'd prefer), with its U.K. unit going to HSBC and JPMorgan and PNC among those in talks to buy non-commercial bank units like private banking and securities.
Look ahead: There's that old cliche about how, when a house is on fire, you put out the fire before trying to determine what caused it. That's been what we've seen over the past 72 hours.
What comes next, though, are likely to be congressional hearings into SVB and how to prevent such failures in the future. Plus, of course, a ton of political posturing in D.C. and finger pointing in the Valley.
The bottom line: We can all take a deep breath. But keep your eyes wide open.
Go deeper: Follow all of Axios' coverage of SVB.
The BFD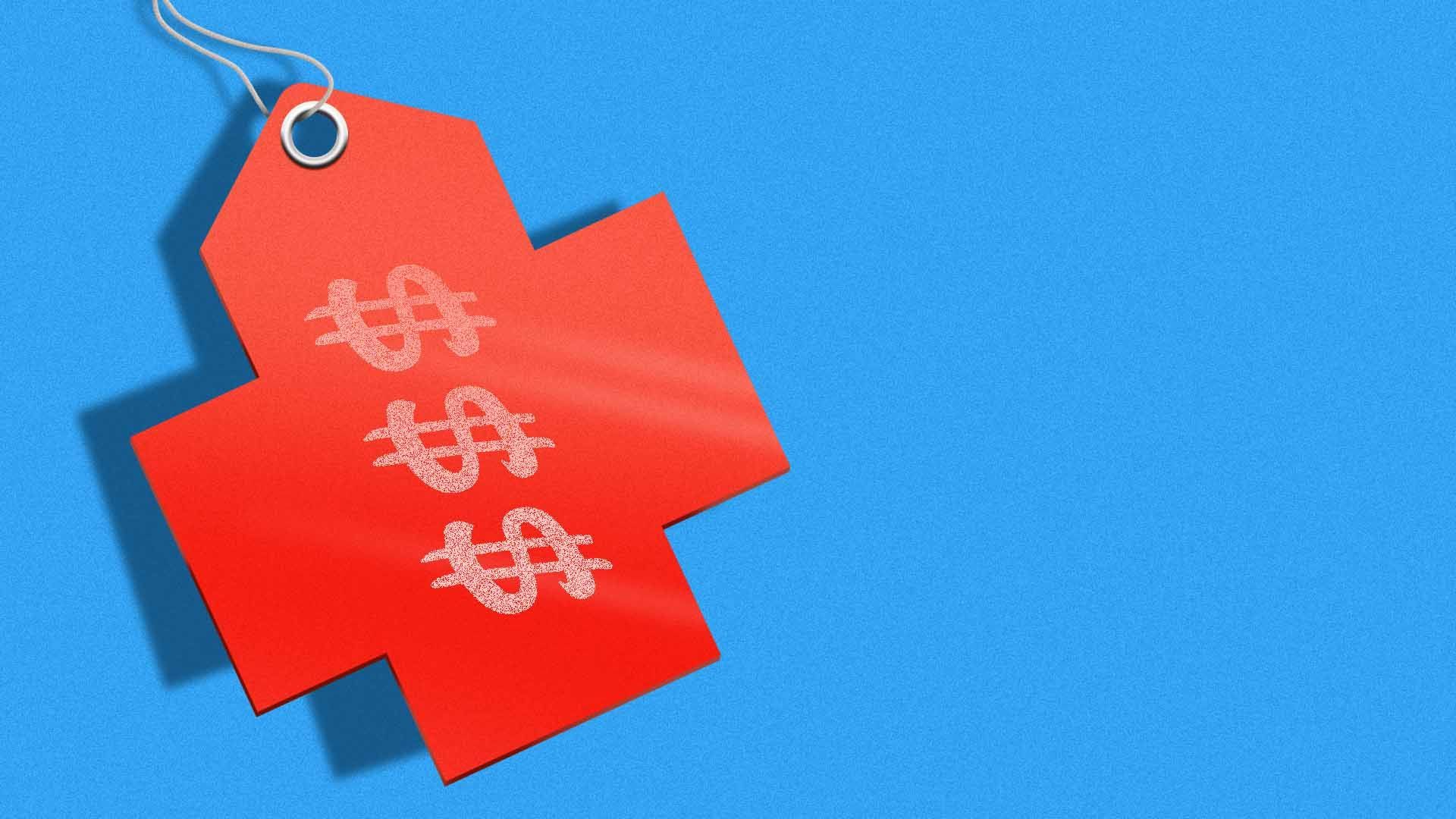 Pfizer (NYSE: PFE) agreed to buy Seagen (Nasdaq: SGEN), a Bothell, Wash,-based cancer drugmaker, for $43 billion in cash.
Why it's the BFD: This is the largest merger announcement so far in 2023, and the largest pharma deal since AbbVie bought Allergan in 2020. It also reflects how Pfizer is using its COVID vaccine fortune to bolster its other businesses.
Details: Pfizer will pay $229 per share in cash, representing a 32.7% premium to where Seagen shares closed trading last Friday.
The bottom line: "Pfizer's largest oncology asset, breast cancer drug Ibrance, has been on decline. Collaboration revenue around Astellas-shared prostate cancer med Xtandi has been flat. And Pfizer's commercial and pipeline portfolios lack new star products that could move the market ... Seagen is an attractive target with four commercial medicines and many more likely coming in its deep pipeline full of antibody-drug conjugate candidates." — Kevin Dunleavy, Fierce Pharma
Venture Capital Deals
⚡ Viridos, a La Jolla, Calif.-based developer of algae-based jet and diesel fuel, raised $25m in Series A funding. Breakthrough Energy Ventures led, and was joined by Chevron USA and United Airlines Ventures. www.viridos.com
🚑 Shennon Biotechnologies, an SF-based immunotherapies startup, raised $13m in seed funding. DCVC led, and was joined by AV8 and Foundation Capital. www.shennonbio.com
• Scrumbles, a British natural pet food brand, raised £6m from BGF. www.scrumbles.co.uk
• Aeqium, an SF-based compensation management platform, raised $5.8m in seed funding from Vestigo Ventures and Ridge Ventures. www.aeqium.com
Private Equity Deals
• Qualtrics (Nasdaq: XM), a Utah-based maker of survey and customer experience software, accepted a $12.5b takeover offer from Silver Lake and CPPIB. Qualtrics, in which Silver Lake holds a 4.2% stake, is majority owned by SAP. https://axios.link/3FjFox0
• BWG, a Cranford, N.J.-based portfolio company of Infinedi Partners, acquired OTR Global, a Harrison, N.Y.-based provider of market research for institutional investors. www.bwgstrategy.com
• HRL Morrison & Co., an Australian infrastructure investment firm, is in talks to buy U.K.-based Ark Data Centres for around £2.5b from Elliott Investment Management, per Bloomberg. https://axios.link/3JxoA8v
• Orion Innovation, a digital transformation firm owned by One Equity Partners, acquired Banktech, a British core banking implementation firm. www.orioninc.com
• Platinum Equity is expected to pay between A$600m and A$700m for the Australasian unit of Jeld-Wen (NYSE: JELD), a Charlotte-based window and door maker, per The Australian. www.jeld-wen.com
🚑 SeaTown Holdings, backed by Temasek, invested $150m to form Foundation Healthcare Holdings, a Singapore-based medical group with 50 specialists across 13 areas of expertise. https://axios.link/3YGCwkY
Liquidity Events
• IFM is considering a sale of Australian insurance plan management company My Plan Manager, which generates around A$30m in EBITDA, per The Australian. www.myplanmanager.com.au
More M&A
• Meta (Nasdaq: META) said it's exploring strategic alternatives for Kustomer, an enterprise customer service SaaS provider for which it paid $1b to acquire last year. https://axios.link/3ZFARgQ
• Ritchie Bros. Auctioneers' (NYSE: RBA) has enough shareholder votes to approve its $7.3b takeover agreement with vehicle auction site IAA (NYSE: IAA), according to a Ritchie investor that's been advocating against the deal. https://axios.link/3yyg2YH
• VPBank of Vietnam is in talks to sell a 15% stake of itself for around $1.4b to SMBC Consumer Finance, a unit of Sumitomo Mitsui Financial Group (Tokyo: 8316), per Bloomberg. https://axios.link/3lbtA9t
Fundraising
• Palm Beach Capital is raising up to $275m for its sixth private equity fund, per an SEC filing.
It's Personnel
• Rob Johnson, former CEO of Vertiv, joined G2 Venture Partners as an operating partner. www.g2vp.com
• Marco Sedlmayr joined Hayfin as head of DACH within the firm's partner solutions team. He previously was a managing director with Golding Capital Partners. www.hayfin.com
• Aurora Capital Partners promoted Bryant Yung to principal. www.auroracap.com
Final Numbers
Thanks for reading Axios Pro Rata, and to copy editors Mickey Meece and Bryan McBournie! Please ask your friends, colleagues and banking regulators to sign up.