The three options for preventing a national banking crisis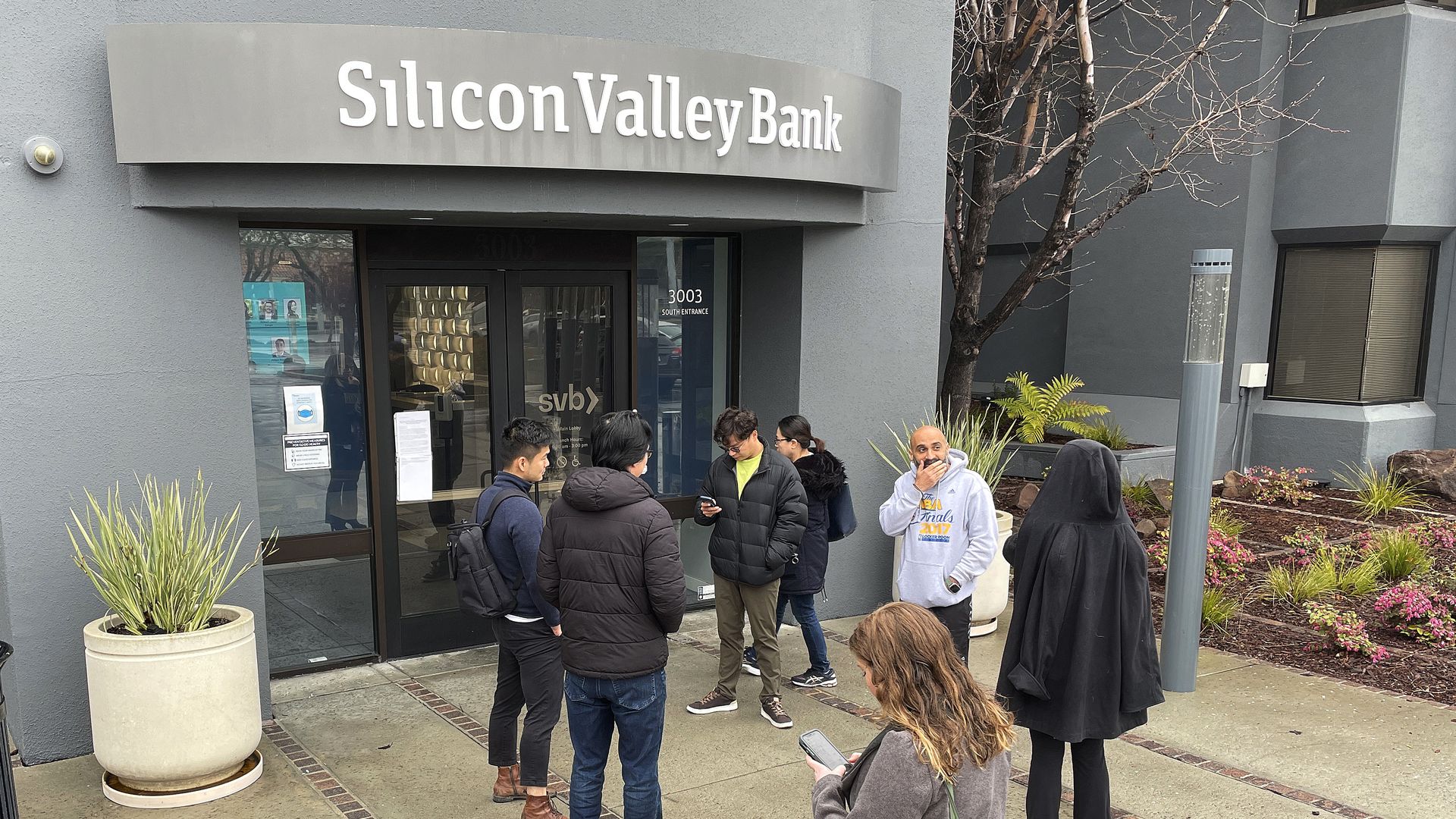 There are three primary ways to avoid a U.S. banking crisis tomorrow morning, all of which involve reassuring Silicon Valley Bank depositors that all of their money is secure and available.
Best case scenario: The top option is that a large financial institution steps up to buy Silicon Valley Bank, or at least its commercial banking unit.
Goldman Sachs and Morgan Stanley are among the names being bandied about. So is JPMorgan Chase, although it may feel too burned by blowback after purchasing Bear Stearns at the government's request in 2008.
The second-best scenario is that the FDIC or Federal Reserve offers to backstop SVB deposits, or at least the vast majority of them, in order to secure a buyer.
Next up would be a backstop without a buyer.
This would effectively be a federal bailout of uninsured depositors, not subject to congressional approval, even though it would not be a bailout of SVB itself.
The worst case scenario is none of the above happens — nor does some creative option we haven't imagined — and U.S. banks open tomorrow with SVB depositors still in limbo.
This could result in a run on an untold number of banks, including SVB rivals, regional banks and community banks. Basically any bank without a fortress balance sheet.
Go deeper