Axios PM
September 21, 2020
Good afternoon: Today's PM — edited by Justin Green — is 580 words, a 2.5-minute read.
Situational awareness: The late Supreme Court Justice Ruth Bader Ginsburg will lie in state in the Capitol's National Statuary Hall on Friday. She will be the first woman ever given such honors. Go deeper.
1 big thing: Harris' Supreme opening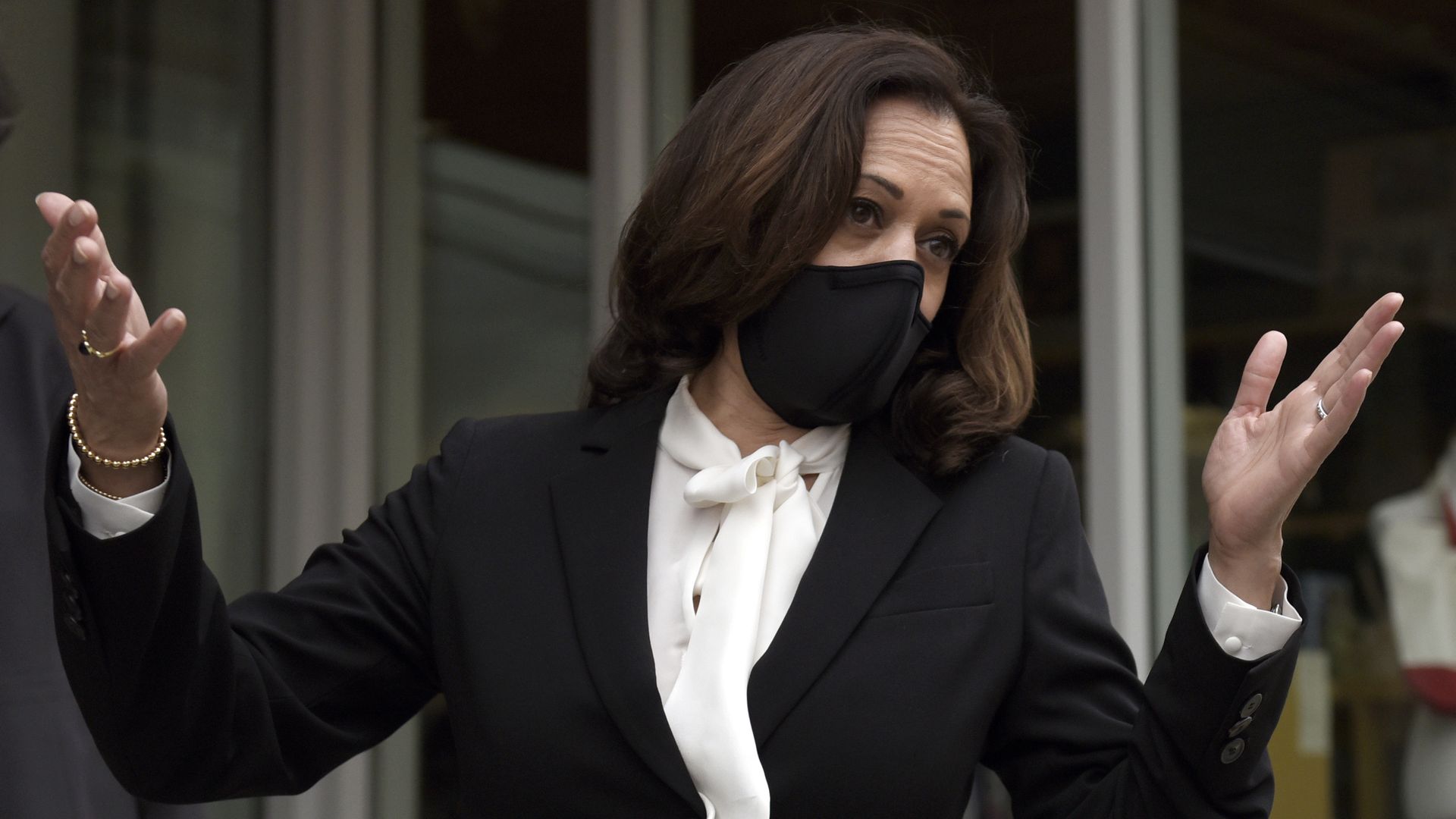 President Trump's Supreme Court plans have created a major opportunity for Sen. Kamala Harris to go on offense, Axios' Alexi McCammond reports.
Why it matters: A confirmation fight puts Harris back in the spotlight thanks to her role on the Senate Judiciary Committee.
Allies still point to her grilling Justice Brett Kavanaugh in 2018 (clips of which have racked up millions of views on YouTube) and they laugh at her "suggested ... hinted ... inferred?" exchange with Attorney General William Barr in May regarding the Mueller report.
These exchanges with Harris often go viral and they usually showcase a moment where she's riffing or offering a snap reaction to the person she's questioning. 
Those are the electric moments that you can't always learn during debate prep, and allies say they show that Harris is meticulous and skilled at the clapback — arguing both will serve her well in the Oct. 7 debate against VP Mike Pence. 
The big picture: In many ways, some Harris allies say she's more comfortable in the Senate Judiciary seat, grilling Trump nominees like Kavanaugh, Barr and former AG Jeff Sessions.
Some close to Harris say that being a good prosecutor doesn't always make you the best debater (though several say they think she'll do well next month). 
Between the lines: Harris has been criticized for reversing herself on big policies central to her career, like criminal justice and health care, and some worry that she's not as good on policy as Pence. "He's got more policy chops than Kamala," says a former Harris campaign aide.  
Other former Harris aides tells Axios that during debate prep in the presidential primary, she spent a lot of time going over policy to get to know the issues backwards and forwards. Another former aide tells Axios that she spent eight hours a day of preparation during the week of the debate. 
"She wants to know everything all the time even if she doesn't need to," one former aide said, "so it can go off into wild tangents sometimes."
2. Pic du jour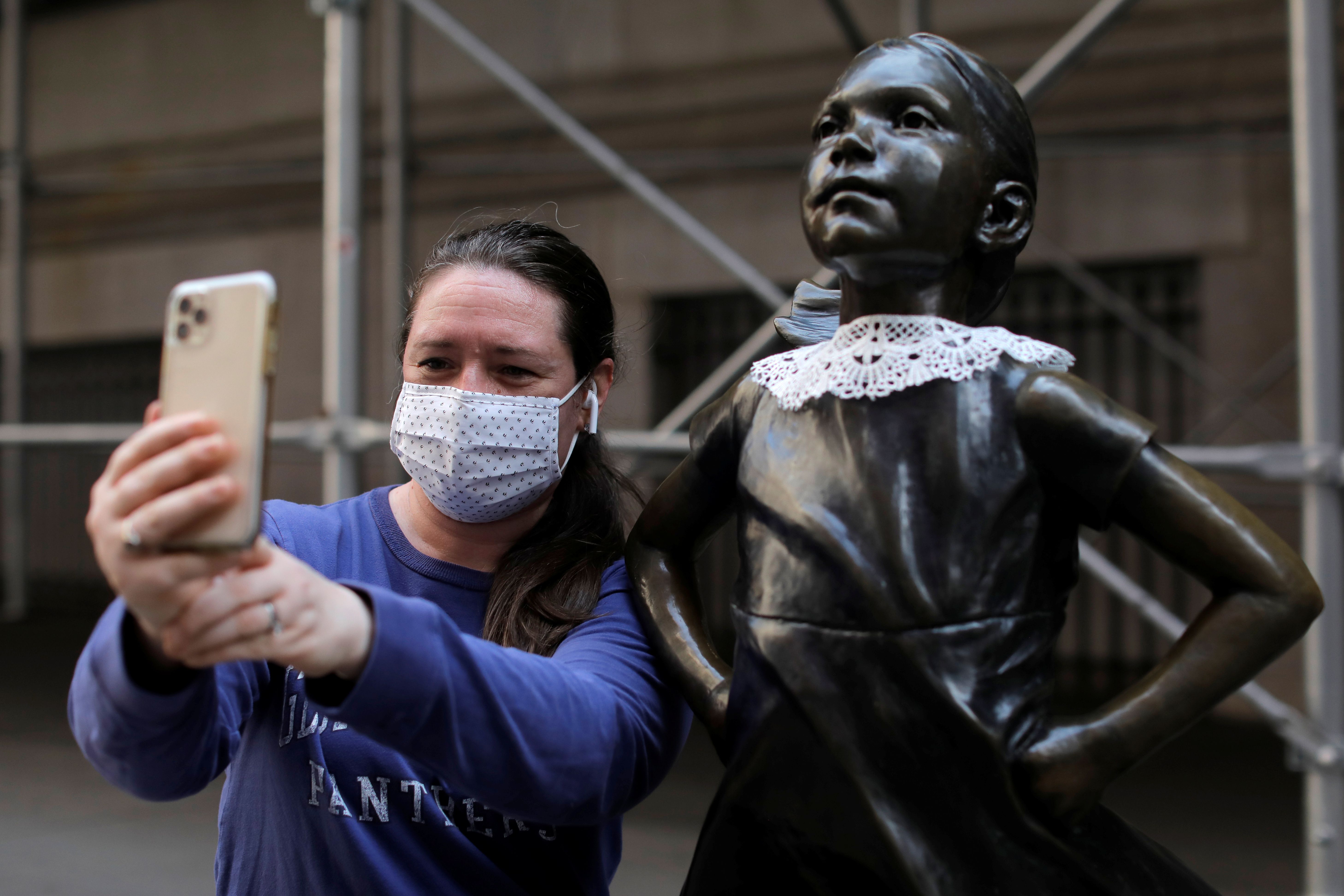 Above: A person takes a selfie with the Fearless Girl statue in NYC after a jabot collar was placed on it in honor of the late Justice Ruth Bader Ginsburg.
Below: Five-year-old Abby Martin of Arlington, Virginia, pays respect with her mother Jackie Martin as they visit a makeshift RBG memorial in front of the U.S. Supreme Court.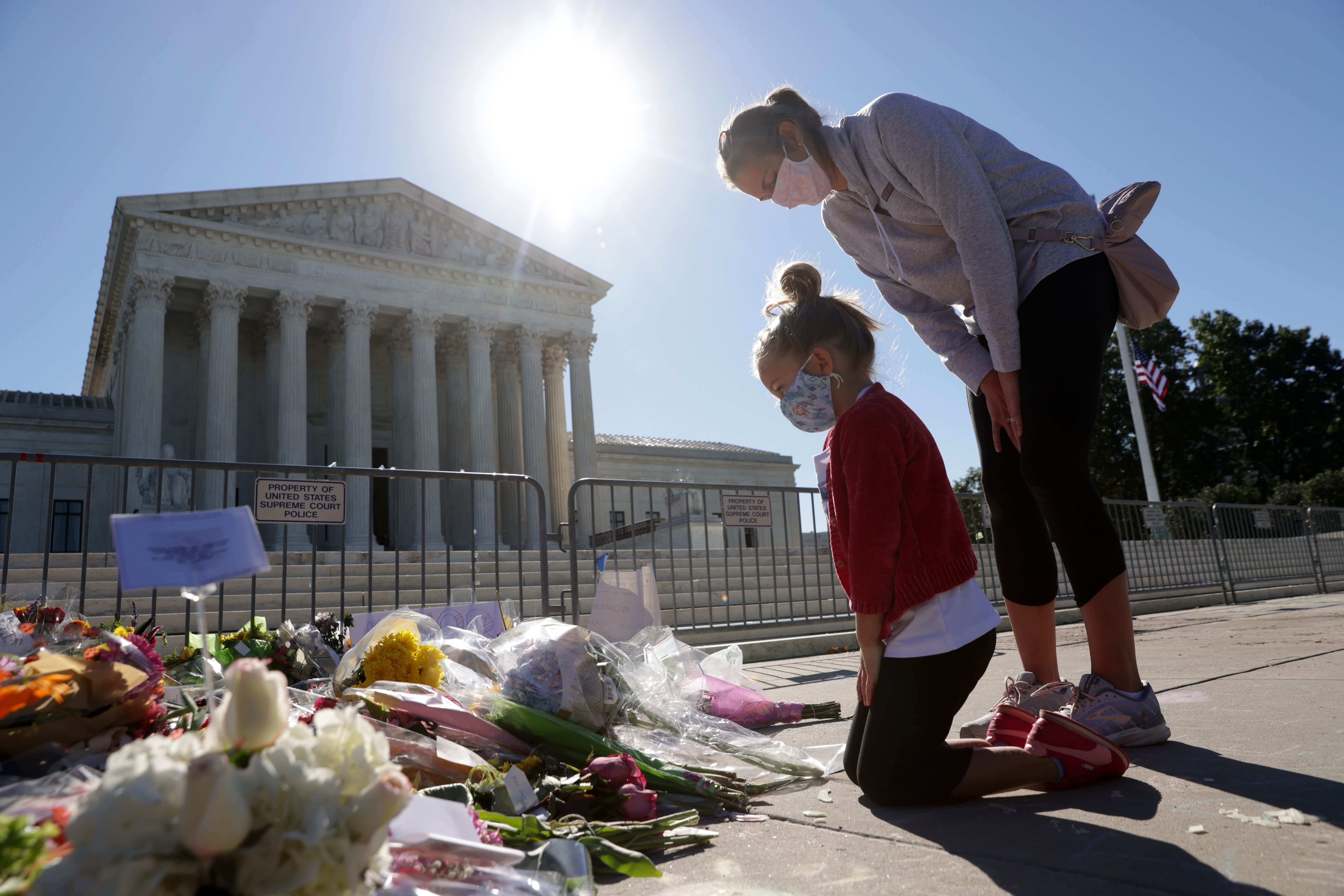 3. Catch up quick
🎧 Bonus: "Axios Re:Cap" on RBG and the future of American health care, featuring University of Michigan law professor and Supreme Court expert Nicholas Bagley. Listen here.
4. 1 fun thing: Raiders unveil "Death Star" stadium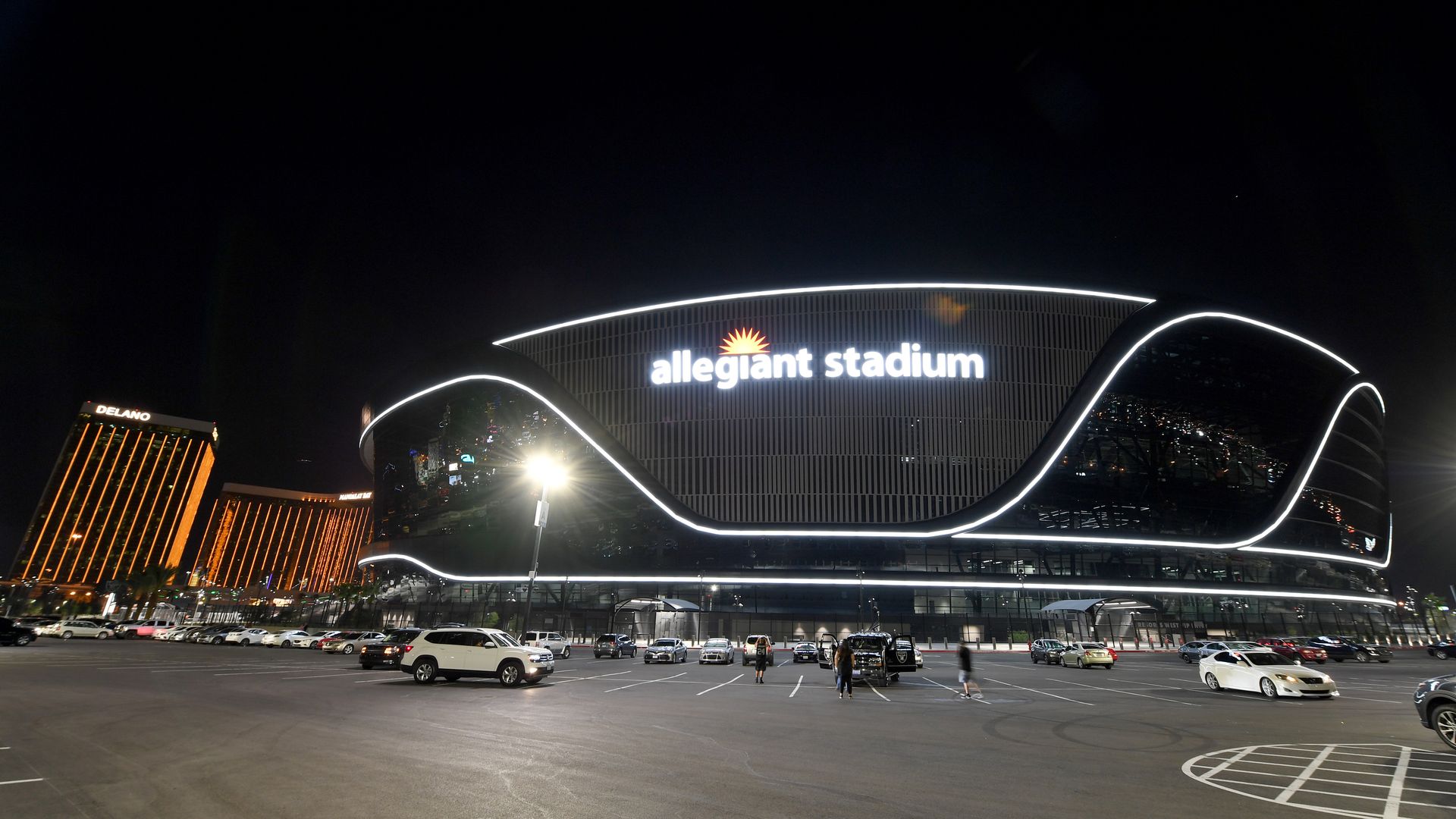 The new Raiders stadium in Las Vegas will be unveiled tonight as part of the 50th anniversary of Monday Night Football, USA Today reports.
Here's what $1.9 billion buys these days:
A fully retractable natural grass field.
An 85-foot 3D-printed commemorative Al Davis Torch.
Premium seats with USB chargers and little coolers for drinks.
Lanai doors that open to views of the Strip.