Axios Media Trends
January 10, 2023
Today's Media Trends, copy edited by Sheryl Miller, is 1,612 words, a 6-minute read. Sign up here.
Situational awareness: Axios is launching a centralized news hub that will bridge our local and national coverage. Go deeper.
1 big thing: Digital giants stuck in a buyer's market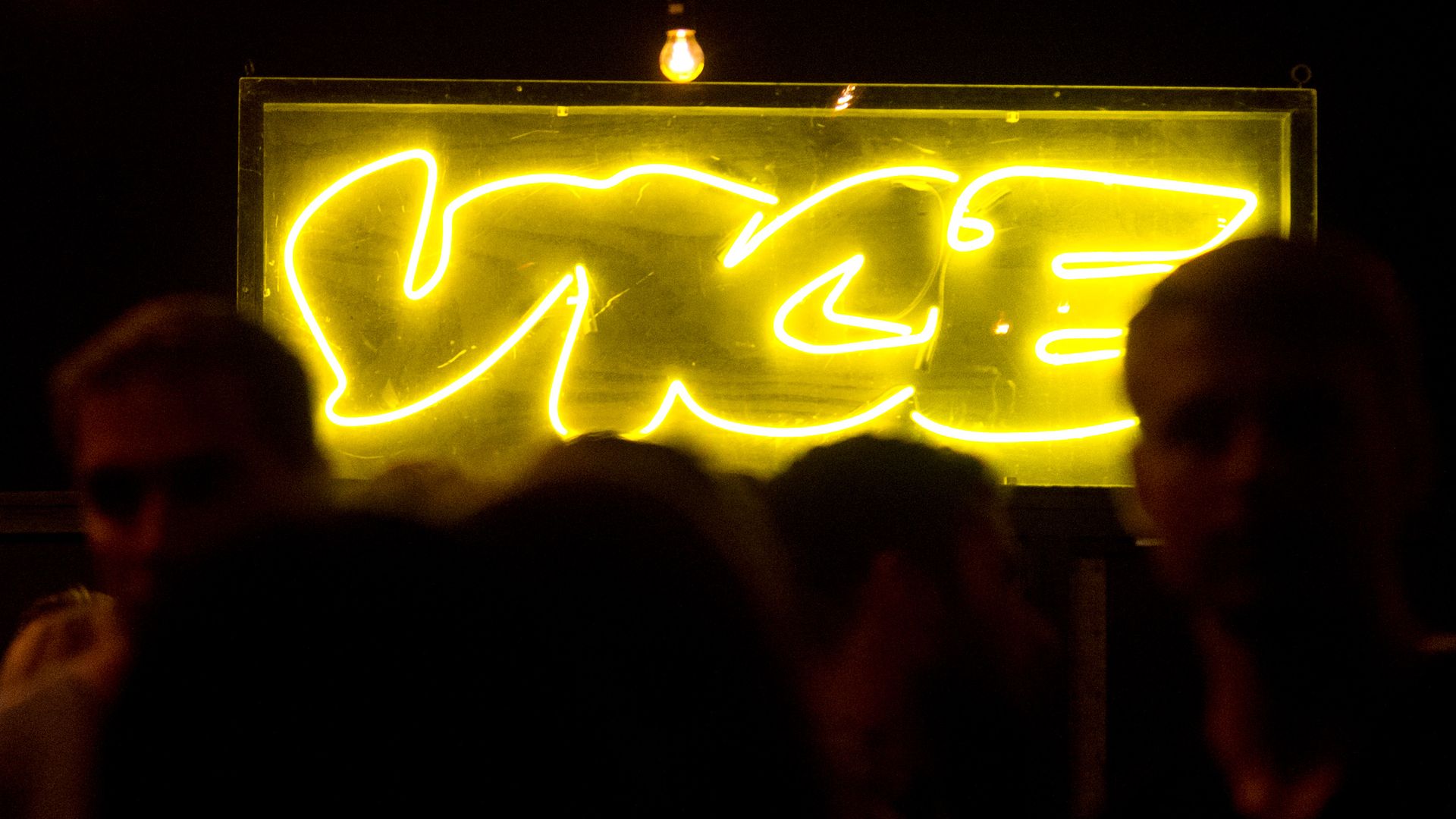 Today's economic climate has created a stalemate between digital media firms and potential buyers over valuations and deal terms.
Why it matters: Term sheets are flying, but deals aren't closing.
Digital media companies are turning down lower-than-desired offers from potential buyers, hoping they can wait out the economic slowdown with cost-cutting measures.
Driving the news: Vice Media is revisiting its sale process amid stalled talks with Antenna Group, a Saudi-backed Greek broadcaster, sources told Axios.
Talks slowed down further over the holidays, one source noted, forcing Vice to consider other options.
Vice has remained in discussions with Group Black, which has already held conversations with Bustle parent BDG Media Group and Vox Media, sources told Axios. Group Black has been eyeing Vice for months.
Vice and Group Black did not comment. Antenna did not return a request for comment.
Between the lines: Vice has been looking to sell for years as its valuation declines. Amid the current economic climate, the firm may be forced to sell itself in pieces if it can't find the right deal partner.
The company ended 2022 roughly flat year-over-year with around $600 million in revenue, per the Wall Street Journal.
Still, the company is facing pressure to pay back debt to investors. The firm has been cutting jobs as it pushes to slash costs up to 15%.
The big picture: Vice isn't the only company trying to navigate a tough market for sellers.
Vox Media has also had conversations around the sale of its business. Until it can find the right deal partner, there are options it could explore.
One possibility: Vox Media has considered possibly selling all or part of NowThis, the progressive, social media-focused publisher catered toward millennials, two sources familiar with the matter told Axios.
Vox Media declined to comment.
What to watch: BuzzFeed's poor performance on the public market has continued to be a key indicator of investor skepticism around the business models of scaled, general-interest media companies.
2. News job cuts jumped 20% last year
More than 1,800 news jobs were cut last year, up from a little more than 1,500 in 2021, according to new data from Challenger, Gray & Christmas.
Most cuts were weighted toward the end of the year when the ad market began to slow meaningfully.
400 jobs were cut in December alone.
Why it matters: News jobs were disproportionately affected by cuts within the broader media and entertainment sector.
Overall, there were 5% fewer media job cuts last year in the media sector broadly compared to 2021 (3,774 cuts in 2022 versus 3,961 in 2021).
Yes, but: Cuts are still way down from their unprecedented peak in 2020.
It's possible that 2022 saw more news cuts than in 2021 in part because newsrooms downsized so much in 2020, there wasn't much left to cut the year after.
3. Cable companies eye mobile to save the bundle
The country's biggest cable companies have been leaning into mobile plans as pay-TV subscriptions plummet and growth from broadband begins to plateau.
Why it matters: Cable operators are betting that mobile plans in their bundles will make it harder for consumers to quit their other services.
Driving the news: Cox Communications, a subsidiary of Axios' parent company, last week launched Cox Mobile, a new service that's available to all of its 5.6 million U.S. internet customers.
Be smart: Mobile giants like AT&T, Verizon and T-Mobile still have the biggest reach for mobile plans. But cable companies have won some market share with competitive pricing and flexible plans, per CNBC.
The cable operators partner with mobile companies to use their networks to serve their customers. Cox Mobile, Comcast's Xfinity Mobile and Charter's Spectrum Mobile all use Verizon's network. Altice has a deal with T-Mobile.
Meanwhile: The mobile companies have eaten away at cable operators' businesses by creating their own at-home internet offerings, such as Verizon Fios and AT&T Fiber. T-Mobile launched a virtual cable bundle service called TVision in 2019.
The big picture: Fixed broadband businesses have helped cable companies stay afloat as cord cutting accelerated, but that safety net is beginning to fade as subscriber growth tapers off.
Pricey plans have been a factor in broadband's slowed growth, along with mobile companies improving their speed and quality of coverage.
The bottom line: The new cable bundle is a rollup of broadband and mobile internet services, with Pay-TV as an offering that exists only for those still interested in paying for linear TV.
Note: Cox Enterprises acquired Axios in 2022.
4. Exclusive: The Intercept spinning off as an independent nonprofit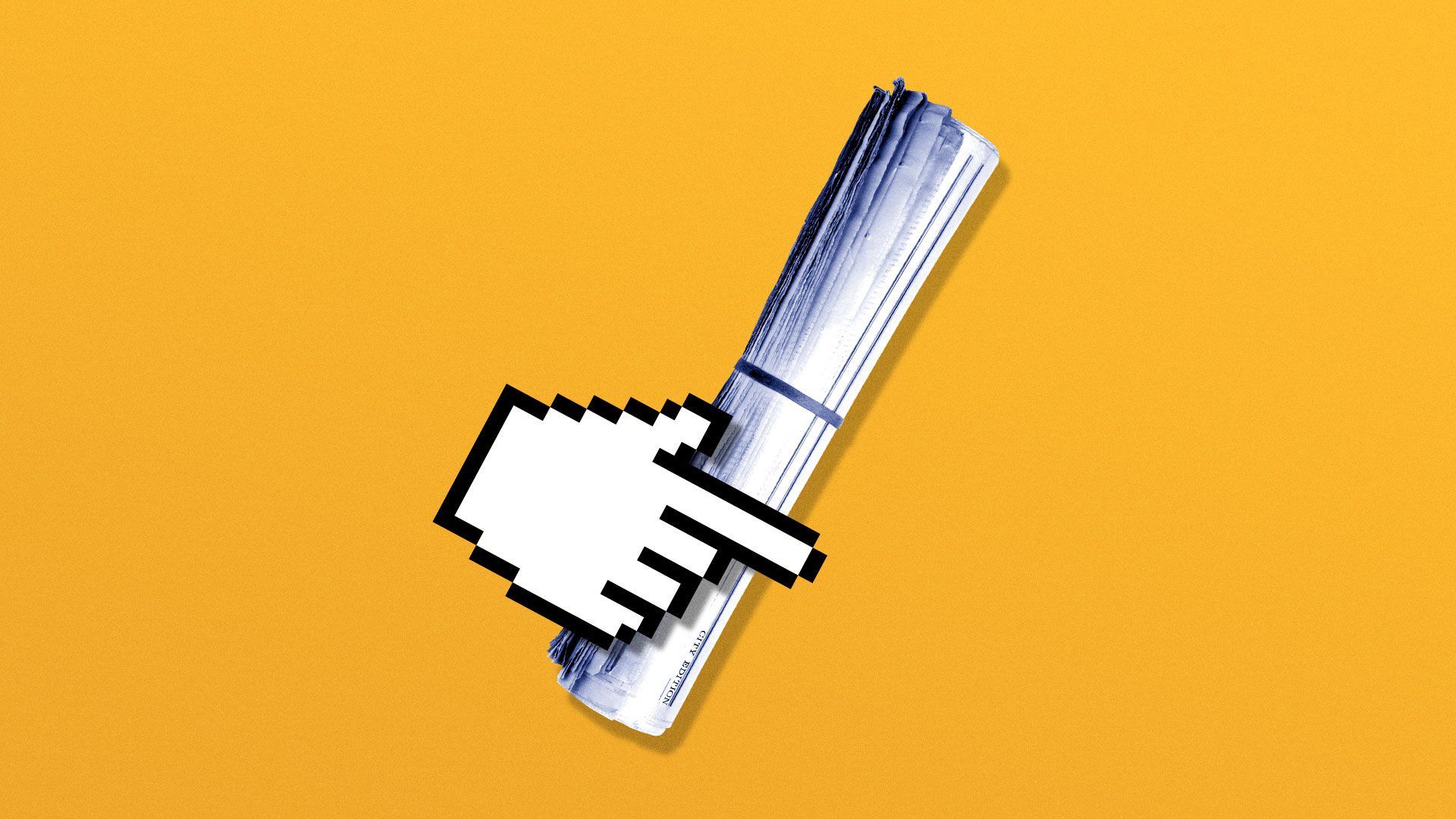 The Intercept, a progressive nonprofit investigative news outlet, is spinning 0ff as an independent nonprofit from its parent, First Look Media, according to a memo sent to staff obtained by Axios.
Why it matters: The company had been planning to spin off the organization for some time. Doing so, it believes, will help the outlet more easily secure outside funding to build a more sustainable long-term business model.
Catch up quick: Founded in 2014, The Intercept was funded by eBay co-founder Pierre Omidyar.
Until the spinoff, the outlet lay within a company called First Look Media, which was created by Omidyar in 2013 as a mechanism to fund some of its nonprofit endeavors, including The Intercept.
The for-profit division of the company includes a content studio called Topic Studios and a for-profit streaming service called Topic.
The nonprofit part of the company, called First Look Institute, included The Intercept and Press Freedom Defense Fund, a free press support group.
Details: First Look Institute will provide The Intercept with a significant, multiyear financial grant to help ensure a smooth transition, the company said in a statement.
With the transition, the company has restructured its staff and budgets to weather any future economic headwinds, according to a note to staff from The Intercept's new general manager, David Bralow.
As a result of the changes, the company is letting go of an undefined number of staff, he wrote.
5. WWE's board smackdown
WWE's founder and controlling shareholder Vince McMahon has strong-armed his way back to the helm of the company and body-slammed a few directors, Axios' Tim Baysinger writes (subscription).
Why it matters: Speculation around whether WWE would be put up for sale is now a reality, with McMahon taking the reins and committing to a review of strategic alternatives.
He's also committed to leading WWE's upcoming media rights negotiations.
By the numbers: WWE's stock skyrocketed Friday morning by more than 20% and climbed above $88 a share, a price it hasn't hit since late 2018. The company's current market value is around $6.5 billion.
Driving the news: McMahon announced in a press release that he has elected himself as executive chairman of the company and that he has appointed former WWE co-presidents Michelle Wilson and George Barrios to the board.
In a filing Friday morning, the company said directors JoEllen Lyons Dillon, Jeffrey Speed and Alan Wexler were ousted from the board.
After the filing, the company issued a press release saying Ignace Lahoud and Man Jit Singh have resigned from the board, effective immediately.
Between the lines: Vince's daughter, Stephanie, and Nick Khan, both of whom have been running WWE as co-CEOs since McMahon retired, appear to be safe.
"WWE has an exceptional management team in place, and I do not intend for my return to have any impact on their roles, duties or responsibilities," McMahon said in a statement yesterday.
The bottom line: Even in retirement, no sale was ever going to happen without McMahon's blessing given his outsize shareholder power. This move allows him to assert more control over that process.
📌 Sign up for Axios Pro Media Deals authored by Tim Baysinger and Kerry Flynn.
Get $200 off any Axios Pro subscription by using code PRO2023.
6. 1 fun thing: Viral C-SPAN coverage renews calls for rules changes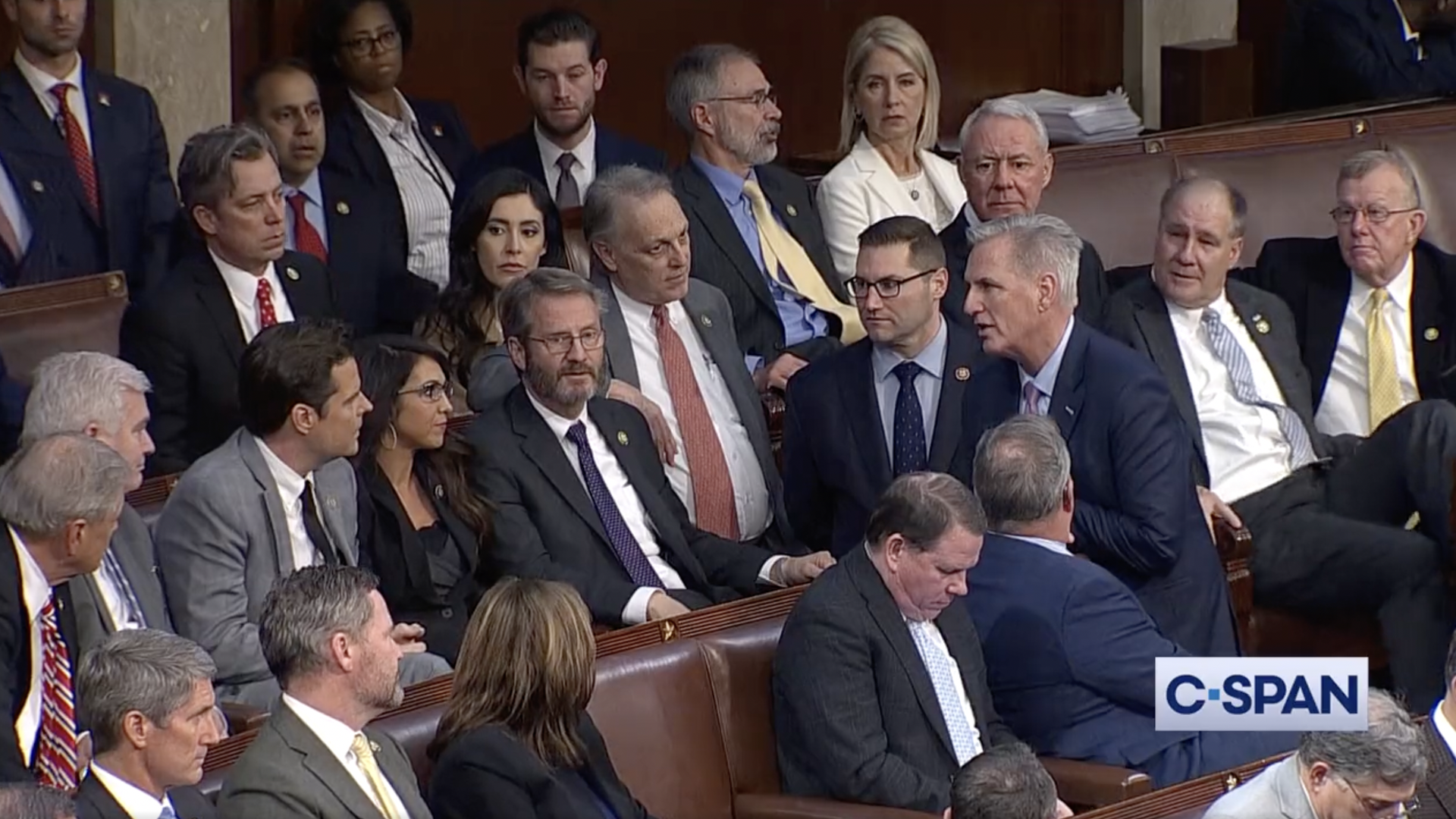 C-SPAN's close-up coverage of last week's unprecedented House speaker vote has renewed calls for the nonprofit broadcaster, and other private networks, to be able to use their own cameras in the House Chamber.
Why it matters: C-SPAN was able to capture viral moments on the House floor that are typically shielded from the public, giving the country an "important, at times chaotic, civics lesson," as CNN's Michael Smerconish noted.
How it works: Cameras have been allowed in the House Chamber since 1979, but they're tightly controlled by a government body called the House Recording Studio during normal proceedings.
TV networks, including C-SPAN, are only allowed to use the broadcast footage from cameras controlled by the House Recording Studio, but they're given permission to use their own cameras to capture special proceedings, such as the State of the Union or key votes.
With permission to use its own cameras last week, C-SPAN was able to capture a slew of viral moments that saw the nonprofit network trending on Twitter and led to one of its most engaging weeks ever.
Its blockbuster coverage has onlookers, including members of Congress, debating whether more access should be awarded to C-SPAN and other networks.
By the numbers: Last week was "a record-setting week for downloads of our C-SPAN Now mobile app, and we rocketed to be among the top-rated news apps in the App Store," said longtime C-SPAN spokesperson Howard Mortman.
Some of its livestreamed sessions saw over a million YouTube views. "Not record-breaking for us, but pretty strong for an event that was being broadcast and streamed by so many other news organizations," Mortman said.
C-SPAN household viewership last Tuesday, the opening day of the 118th Congress, more than doubled (+161%) the viewership of C-SPAN on the opening day of the 117th Congress a year prior, per TV analytics company Samba TV.