Exclusive: The Intercept spinning off as an independent nonprofit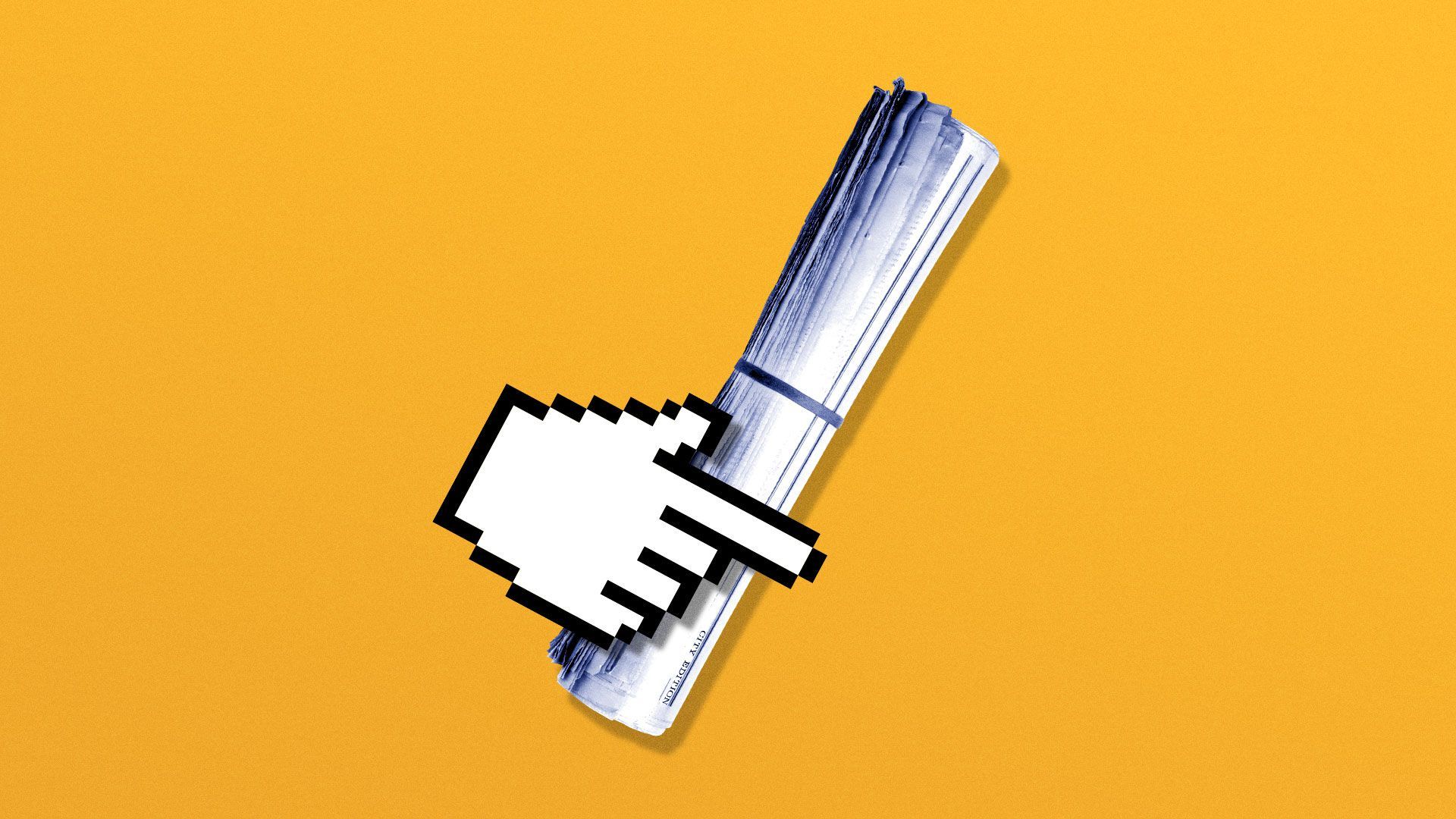 The Intercept, a progressive nonprofit investigative news outlet, is spinning 0ff as an independent nonprofit from its parent, First Look Media, according to a memo sent to staff obtained by Axios.
Why it matters: The company had been planning to spin off the organization for some time. Doing so, it believes, will help the outlet more easily secure outside funding to build a more sustainable long-term business model.
"Under this new independent structure, we will have an entire team dedicated to developing and implementing a multi-year, multi-pronged plan that secures our growth and sustainability for many years to come," The Intercept's new general manager, David Bralow, said in a statement about the changes.
Catch up quick: Founded in 2014, The Intercept was funded by eBay co-founder Pierre Omidyar.
Until the spinoff, the outlet lay within a company called First Look Media, which was created by Omidyar in 2013 as a mechanism to fund some of its nonprofit endeavors, including The Intercept.
The for-profit division includes a content studio called Topic Studios and a for-profit streaming service called Topic.
The nonprofit part of the company, called First Look Institute, included The Intercept and Press Freedom Defense Fund, a free press support group.
Details: First Look Institute will provide The Intercept with a significant, multiyear financial grant to help ensure a smooth transition, the company said in a statement.
"Our mission and our editorial zeal for hard-hitting journalism remains unchanged," Bralow said in a statement.
Bralow, who for the last five years has served as general counsel for The Intercept and First Look Institute, will stay on as general manager following the transition, as will the company's recently appointed editor-in-chief Roger Hodge.
Between the lines: With the transition, the company has restructured its staff and budgets to weather any future economic headwinds, according to the note from Bralow.
As a result, the company is letting go of an undefined number of staff, he wrote.
First Look Media laid off 20 people last April.
Be smart: First Look Institute has been moving to spin off more of its entities to make it easier for them to fund themselves.
It recently spun off Field of Vision, a documentary film unit within First Look Institute, as an independent studio.
Like The Intercept, First Look Institute is providing Field of Vision with significant funding to start as it begins its journey as an independent nonprofit.
The big picture: More companies pivoted to nonprofits in the pandemic era as a way to accept charitable donations from corporate sponsors and readers while still being able to sell ads and subscriptions.
Executives from The Intercept told Axios last year that it was looking to pursue more donations from philanthropic donors and licensing deals as a way of relying less on memberships, which have grown slower in the Biden era.
The company says it currently has 50,000 paid members, down from 70,000 in 2020. The Intercept attributes a large part of that drop to the spinoff of its operation in Brazil last year.
Go deeper:
Editor's note: This story has been updated with additional information about the Intercept's membership decline.
Go deeper