The Intercept wants more philanthropy in the post-Trump era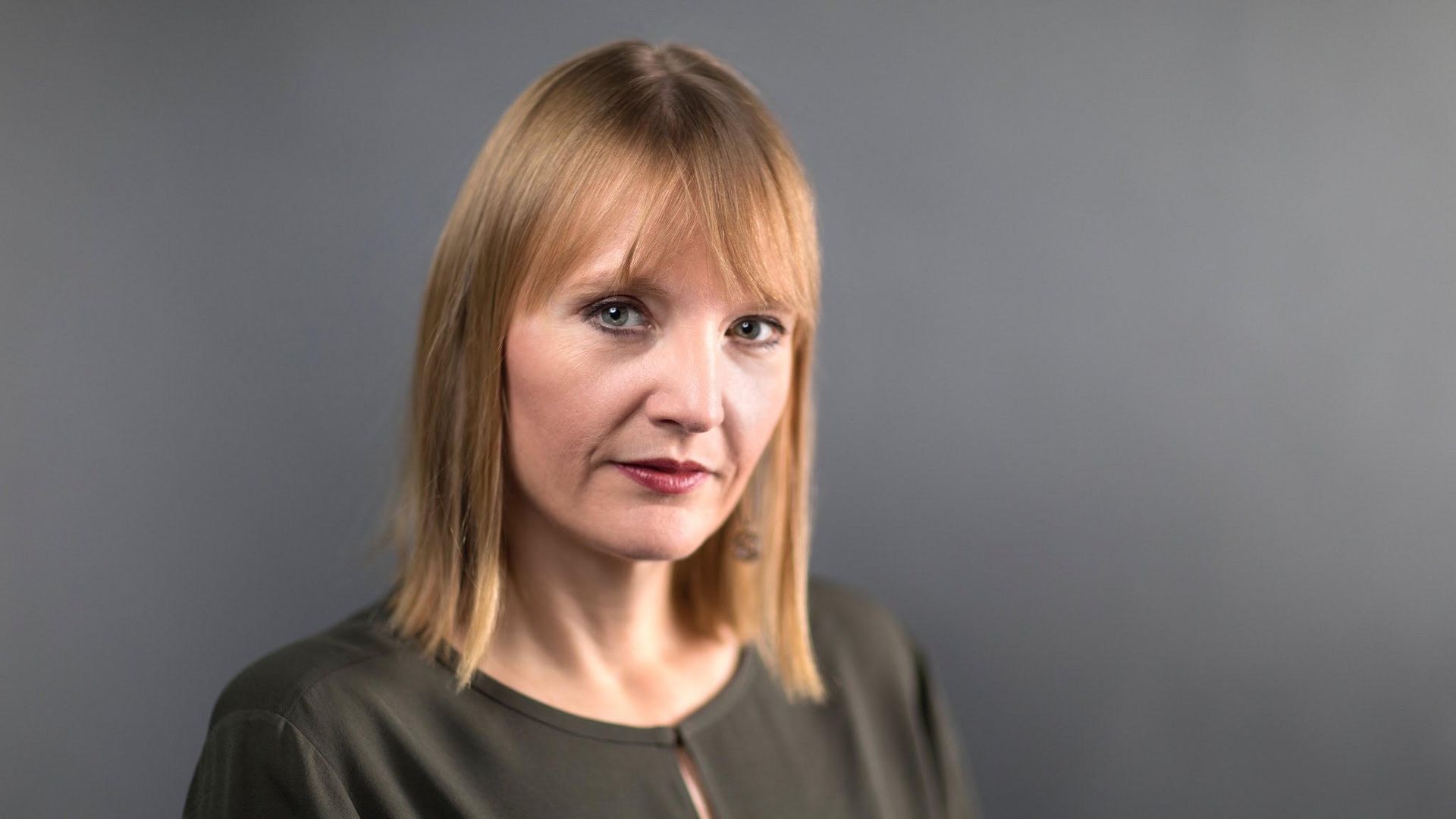 Months after Glenn Greenwald's dramatic departure, the Intercept is looking to double down on its roots in accountability journalism by pursuing more donations from philanthropic donors and licensing deals and relying less on memberships, which have leveled off in the Biden era.
Why it matters: Greenwald's departure helped the outlet focus on investigations instead of opinion, longtime editor-in-chief Betsy Reed explains to Axios.
"At this moment, so much journalism is blue or red," says Reed. "We want to expose the excessive influence of lobbyists and corporations on public policy and on our government officials."
Catch up quick: The Intercept was founded in 2014 by eBay co-founder Pierre Omidyar, who also provided the outlet with its initial funding.
It's owned by First Look Media, a company created by Omidyar in 2013 that houses both non-profit and for-profit entities.
The company's for-profit arm was created as a mechanism to fund The Intercept. It includes a content studio called Topic Studios and a for-profit streaming service called Topic.
The non-profit part of the company, called First Look Institute, includes The Intercept as well as Field of Vision, a documentary film unit, and Press Freedom Defense Fund, a free press support group.
The Intercept often leans on legal support from the Press Freedom Defense Fund when filing Freedom of Information Act (FOIA) lawsuits.
"We recognize that investigative journalism needs a subsidy," Reed says. "We're supported by a for-profit arm so that our investigative work doesn't have to be surrounded by soft journalism."
In May, The Intercept's parent First Look Media hired Beth Nathanson, formerly of the Anti-Defamation League, as its first-ever chief philanthropy officer.
By the numbers: The Intercept had nearly 70,000 paid members in the U.S. and Brazil last year, its spokesperson tells Axios — its biggest membership growth year and a sizable number for a non-profit news company.
It's expecting a slight drop this year to about 65,000 members, but says it's still expecting roughly 10,000 first-time donors to contribute this year, speaking to continued growth during the Biden administration.
"We're seeing that hold steady, partly because it's just the natural part of lifecycle of the membership," Reed said, and because "it's a reflection what's going on across industry right now." She noted that the outlet is seeing "less intense engagement in post-Trump era," but memberships are still strong.
Be smart: Reed says the Intercept's readership hasn't been impacted dramatically by Greenwald's departure. While trafficked peaked around the election, "we still have good numbers," she said.
Like most media companies, the Biden era has taken a slight toll on The Intercept's traffic, per Comscore. But the outlet doesn't sell advertising, so web traffic has not been a major proxy metric for success.
Memberships account for less a quarter of the Intercept's overall funding. Philanthropic donations account for most of the rest. Licensing stories for shows and podcasts is also a growing revenue stream.
Between the lines: The outlet's bigger investigations may not always fit into the quick-hit news cycle, but are proving to be good fodder for licensing deals.
In June, The Intercept received a Pulitzer nomination for its seven-part audio series called "Somebody" that was produced in conjunction with Topic Studios and the Invisible Institute.
Reed says the outlet is now in the process of developing podcasts and film and television projects in conjunction with Topic Studios. One story it's looking to go deeper on is its piece from December about the CIA running death squads in Afghanistan, which won an Oversees Press Club Award.
What's next: The second season of the company's "Murderville" podcast will premier this November. It will be distributed by Acast, a podcasting company, and it will include sponsorships.
Go deeper