Dillon, Speed, Wexler ousted from WWE board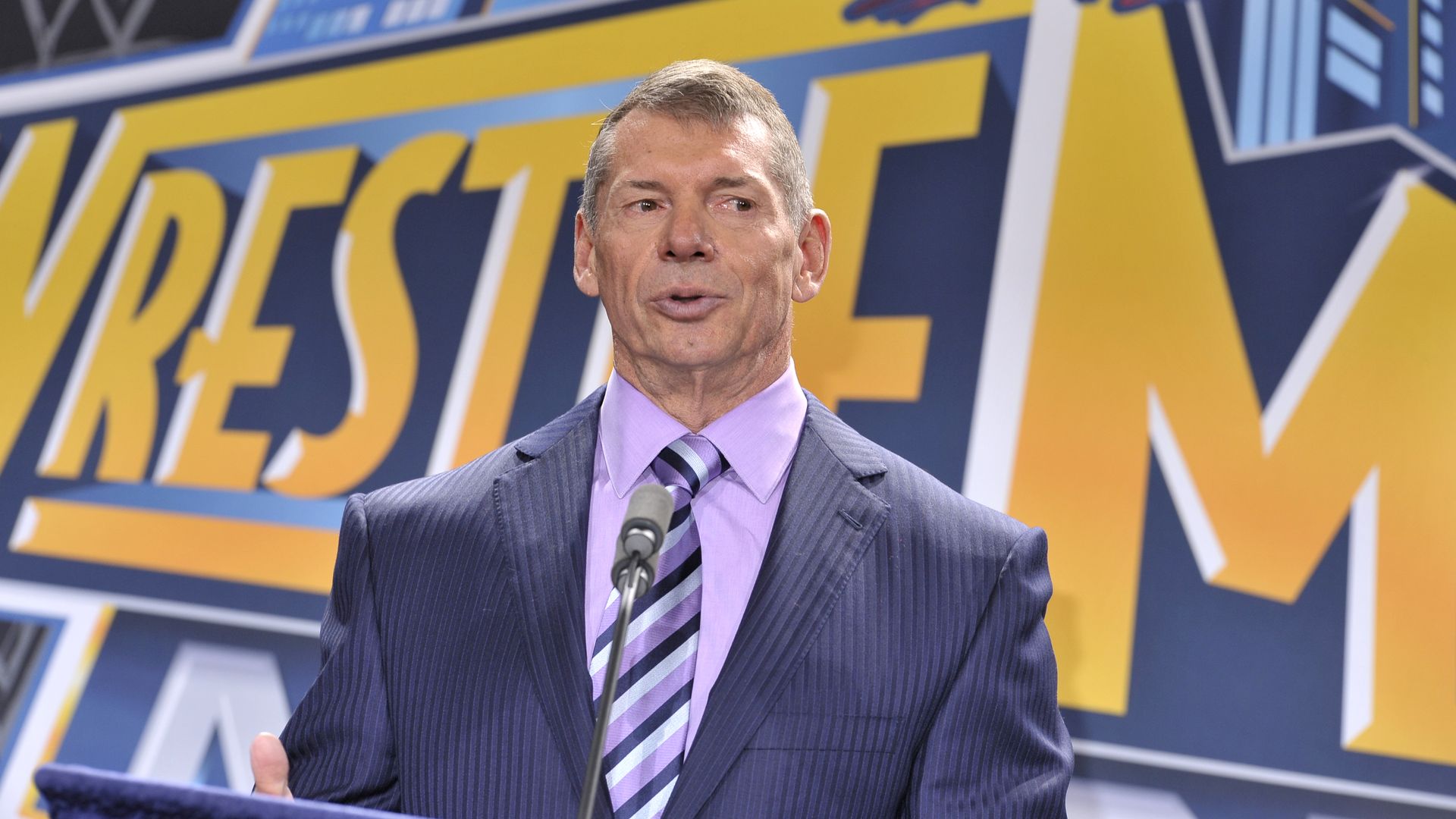 JoEllen Lyons Dillon, Jeffrey Speed, and Alan Wexler were ousted from WWE's board, the company said in a filing, a day after controlling shareholder Vince McMahon announced that he was once again taking the helm.
Why it matters: Their forced departure by McMahon's written consent puts McMahon and two of his allies back on the board to steer the company through a sale process and a media rights negotiation.
Driving the news: McMahon announced in a Thursday press release that he has elected himself as executive chairman of the company, and that he has appointed former WWE presidents Michelle Wilson and George Barrios to the board, via a written consent order.
A written consent order is a vehicle that allows the majority owner of a company to take such action and to make it effective immediately.
The press release on Thursday did not name the three directors being removed. The names were disclosed in a company filing on Friday morning.
Go deeper