Axios Media Trends
September 01, 2020
Today's Media Trends is 2,042 words, an 8-minute read. Sign up here.
Situational awareness: The TikTok sale is still a mess, thanks in part to new Chinese export rules.
As of now, a joint bid from Microsoft and Walmart seems to be in the lead. I took a look at their track records managing advertising and e-commerce.
1 big thing: How COVID changes weather reporting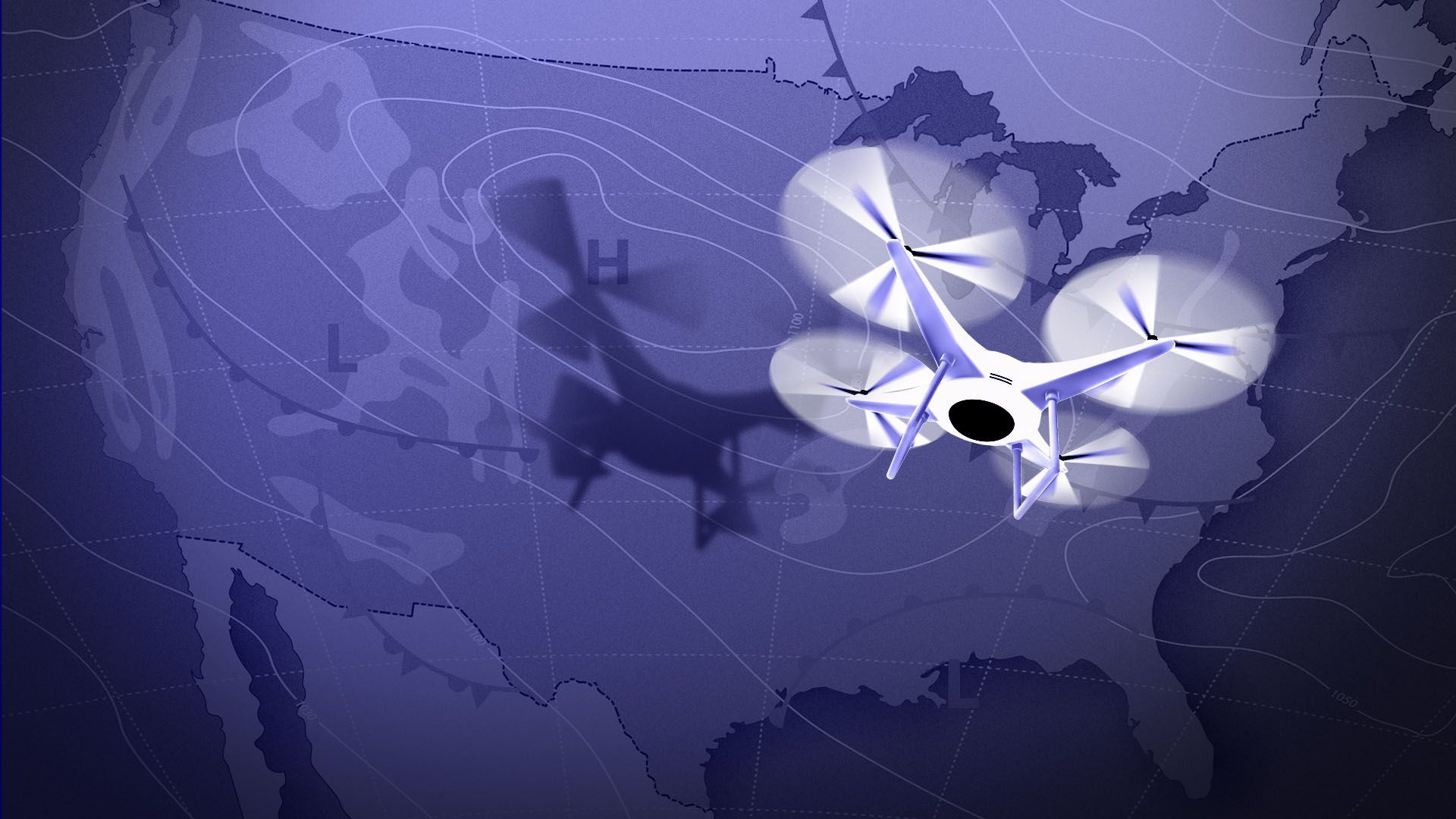 Executives at weather news companies tell Axios that the coronavirus pandemic has forever changed the way they cover the weather.
Reporters are forced to address new safety threats in the field.
Meteorologists need to evaluate new weather factors that impact COVID-19.
News executives need to consider the impact of weather on new consumer habits, like daily walks and home-schooling during quarantine.
Driving the news: News companies that specialize in weather coverage have added new topics to their everyday reporting and are using new tools to do it.
Drones: Nora Zimmett, Chief Content Officer and Executive Vice President at The Weather Channel, tells Axios that the network has started using drone coverage to do more on-the-ground storytelling at a social distance. "We are seeing an uptick in usage of unmanned 360-degree cameras," she says. "There's a lot of really interesting storytelling you can do."
Air quality forecasting: Steven Smith, President of AccuWeather, tells Axios that the company launched a partnership with Plume Labs in June to do air quality forecasting, especially in places impacted by wildfires. "In some cases, it's life-saving information," Smith says. "We were among the first to do on-air experiments and demonstrate how virus particles travel in humid vs. dry air and what that looks like," says Zimmett.
Indoor humidity: AccuWeather also launched a product that gives users an understanding of how humid indoor climates might be and what actions to take based on certain humidity levels. "As the virus and signs of virus continue to evolve, information about how long the virus lives on surfaces and doors is becoming critically important," says Smith.
Business weather warnings: AccuWeather is investing heavily in its forecasting product for businesses in order to make sure hospitals and testing centers, especially outdoor testing centers, have access to real-time warnings about the weather in case they need to shift testing indoors for a day.
Educational resources: The Weather Channel is investing heavily in educational resources for families about weather and the pandemic. "There's an ancillary effect to the COVID lockdown in quarantine — more parents are home schooling their children and they need resources," says Zimmett.
The big picture: Weather is a local story with national implications. But being on the ground to capture local stories presents unique challenges given social distancing protocols and traveling restrictions.
Zimmett says weather reporters continue to be on-the-ground, using specialized tools like drones. "Thats something we can do uniquely, while a lot of outlets are pulling back on travel."
"We're trying to push the envelope in terms of making weather more local," Smith says, noting how consumers' relationship with weather stories has changed now that many are monitoring the weather constantly in order to walk places instead of using public transportation.
The bottom line: "Weather and storms are the great equalizer, " says Zimmett. "They don't have an agenda when it comes to race, religion, creed, or socio-economic status. That's a big reason we've seen massive tune in for some of these events.
The Weather Channel saw a 60% year-over-year increase in August TV views. AccuWeather says page views across its digital channels are up 23% since the beginning of March.
Bonus: Crises within a crisis
Historically in August, user demand for stories about hurricanes beat all other weather stories, but this year, interest in stories about the wildfires sweeping California has spiked, according to data from Parse.ly.
While local communities drove much of the traffic upticks around certain events, like the tropical hurricanes in the gulf and in the Southeast, the wildfires in California and the derecho in Iowa, national interest in these topics has continued to rise as more outlets cover the impact of weather events on climate.
Communities that experienced unique weather events, like Hurricane Laura in Lake Charles, Louisiana, also consumed more news about other weather events that weren't related to them, like the wildfires in California.
Washington D.C. experienced big upticks in readership around all weather events online per Parse.ly, presumably because policymakers and climate experts were monitoring the fires and storms.
2. A new era for sports measurement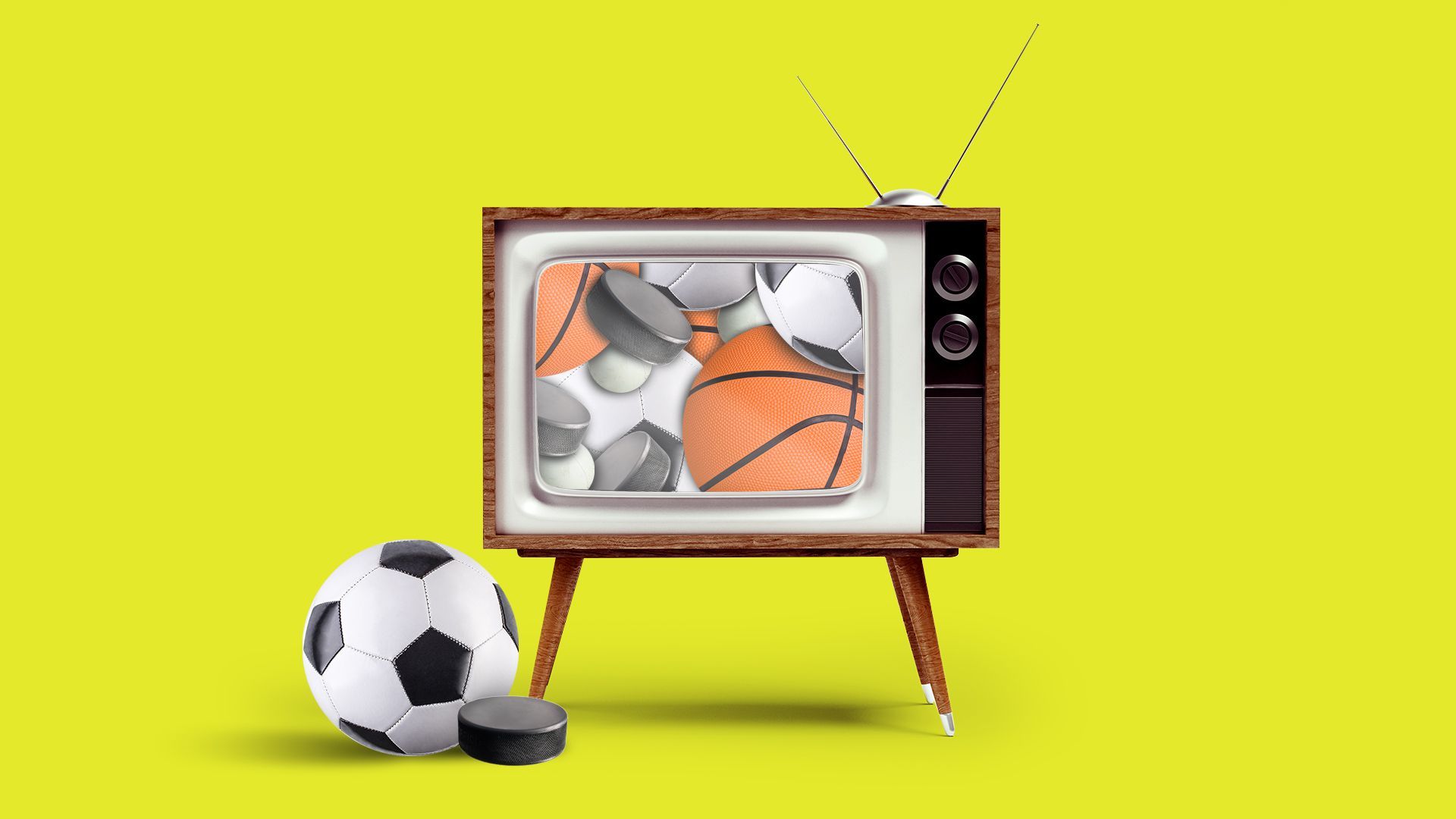 Beginning today, Nielsen will include out-of-home (OOH) ratings for television with its linear TV ratings for the fall TV season, Axios' sports editor Kendall Baker and I write.
Why it matters: The changes could help boost TV network viewership numbers substantially for sports and other types of programming typically viewed outside of the home — including bars, restaurants and workplaces.
"This is a big deal for sports," tweeted Michael Mulvihill, FOX Sports EVP / Head of Strategy. "Basically from the day I started at Fox the two things that were often talked about as potential game-changers for sports TV were legal gambling and out-of-home ratings. Now they're both here."
Networks like ESPN have already been able to transact separately on OOH ratings via tools Nielsen has provided since 2017. But for big broadcasters airing major sporting events, the changes could be massive.
Catch up quick: The initial plans to include OOH ratings beginning this month were laid out by Nielsen last year. After years of testing and research, the measurement giant said it would be ready to roll out OOH viewership ratings the 2020 fall TV season.
But when the pandemic happened, the company looked to delay the rollout, due to the fact that most bars and restaurants were closed, making it harder to properly capture data about OOH viewership.
TV networks cried foul, and Nielsen eventually reversed its decision. Many networks, especially broadcasters, had sold TV ads upfront based on the new measurement standards. With the NFL underway, they felt blindsided by the decision, Sports Business Daily reported.
Go deeper: It's not just a sports problem.
3. Scoop: More legal drama at USAGM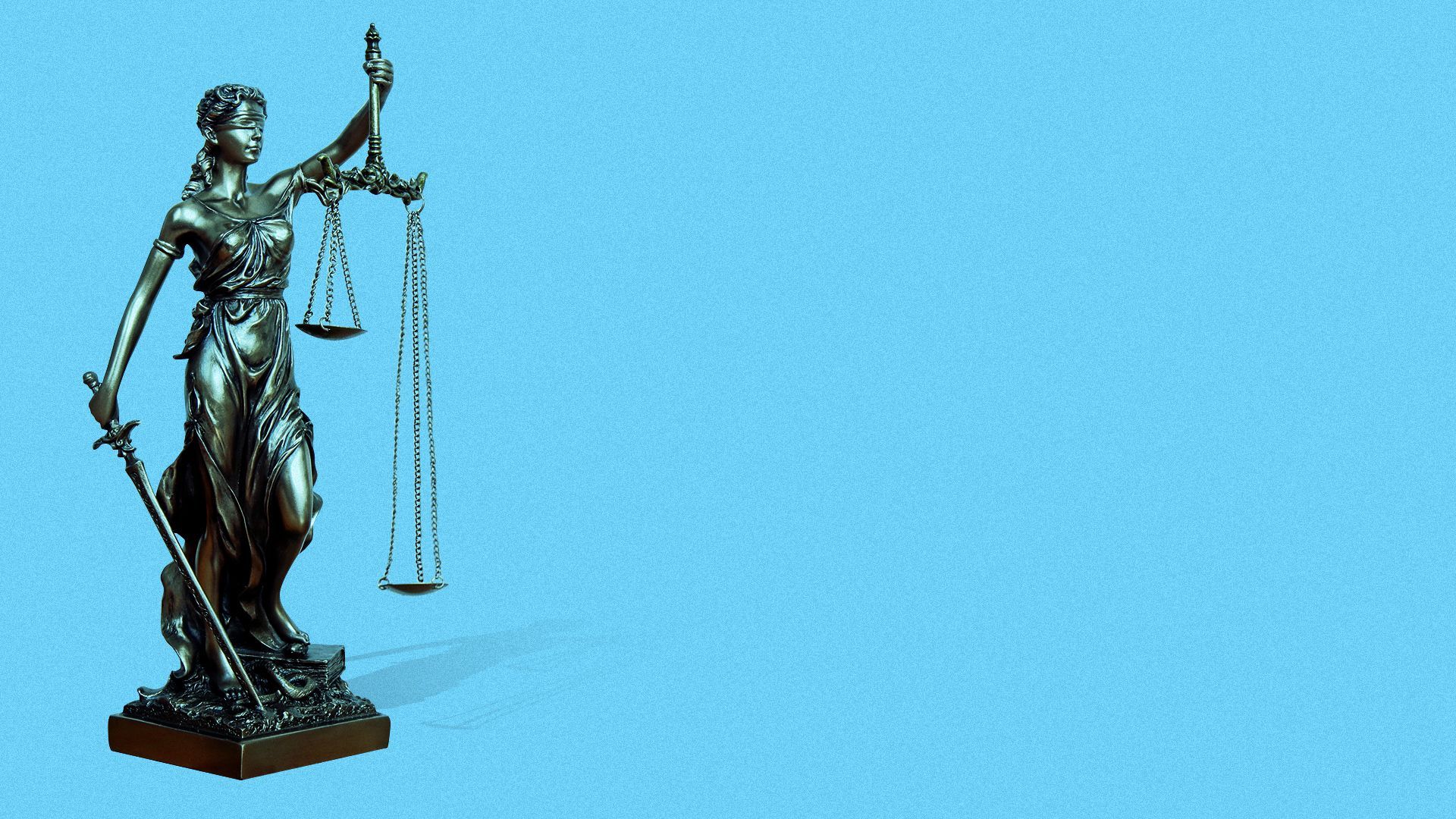 The Open Technology Fund is asking the U.S. Office of the Inspector General to investigate its parent, the U.S. Agency for Global Media (USAGM), for breaching a firewall provision that is supposed to protect government-funded media agencies from political interference, according to a letter obtained by Axios.
The big picture: The move is the latest in a very messy fight between the USAGM and one of the organizations it oversees.
Earlier on Monday, journalists at another USAGM agency, Voice of America, wrote a letter to their interim CEO alleging that the new head of USAGM was endangering the agency's reporters.
The letter alleges that USAGM and its CEO Michael Pack have attempted to undermine OTF's integrity, security, and effectiveness in ways that would prevent the group, which was established to help advance internet freedom abroad, from achieving its goals.
Sources tell Axios that previous complaints to the Office of the Inspector General from former OTF employees and employees at other USAGM agencies have received responses and follow-up questions.
Sources confirm that the Office of the Inspector General has received complaints not only about administrative violations by Pack and USAGM, but also potential criminal activity.
Specifically, there have been complaints to the Office of the Inspector General that have alleged violations of the Hatch Act, which prohibits partisan political activity by most federal employees.
4. Facebook threatens to pull news from Australia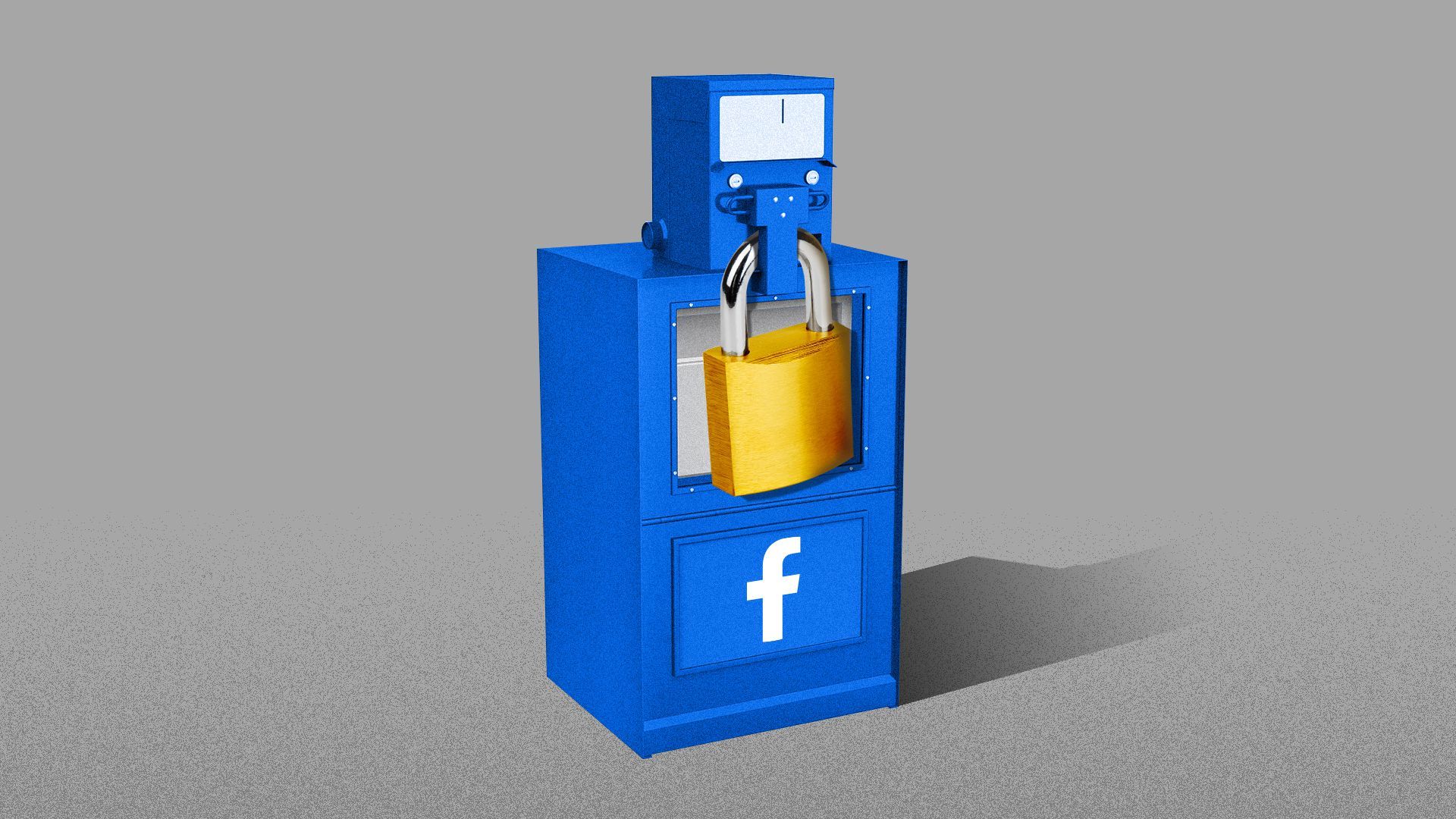 Facebook said Monday that it will block users in Australia from sharing news on Facebook and Instagram if a controversial law forcing tech giants like Facebook and rival Google to pay publishers to distribute portions of their content passes this fall.
Why it matters: This is Facebook's last-ditch effort to stop the law's enactment, which it says will harm publishers more than itself.
The tech giant contends that the Australian law's broad payment terms are likely to end up requiring Facebook to overpay for a relatively modest amount of content, and the social network is also wary of setting a broad precedent.
In an interview with Axios, Facebook's VP of global news partnerships Campbell Brown says that the company's product and engineering teams will spend the next few months building systems that will allow them to comply with the law by restricting news content from being shared on its platforms.
The big picture: The law is part of a larger global effort to tilt the scales in favor of content creators and away from tech companies as the pandemic continues to eat at the advertising market, putting thousands of local and national media companies out of business.
But Brown says she doesn't see this type of action extending elsewhere.
"Australia is an outlier," she says. "This doesn't in any way impact how we think about news or our commitment to news."
The move could intensify Facebook's misinformation problems, the news media industry argues
"Without quality news and information, all of Facebook's problems with misinformation would just become much worse," said News Media Alliance CEO David Chavern in a statement to Axios.
5. Scoop: Snapchat pushing poll worker signups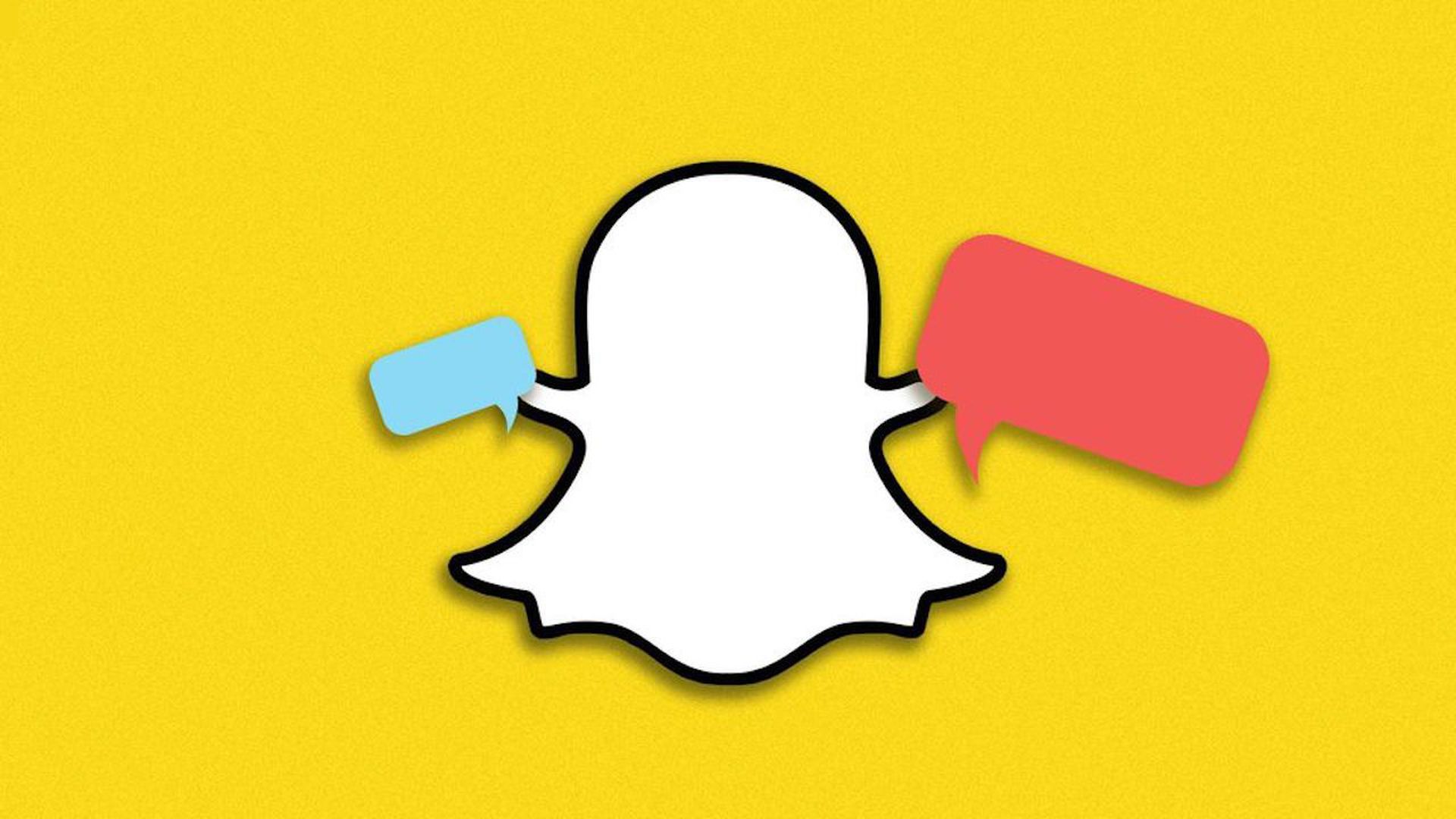 Snapchat is rolling out new products and partnerships to drive poll worker sign-ups, sources tell Axios. The rollout is occurring in conjunction with National Poll Worker Recruitment Day.
It's adding several new features to get its users, the vast majority of which are under 30, to boost the effort.
Snapchat is partnering with Power the Polls to recruit young poll workers and volunteers to staff in-person voting locations on Election Day for voters across the country. The effort comes amid poll worker shortages due to older people who typically do the job staying home because of COVID-19.
The campaign will include partnered Snapchat lenses from Power the Polls that will be available for users to add to their Snaps beginning Wednesday, as well as a Snapchat advertising campaign focused on voter education and awareness to drive poll worker sign ups.
There will also be an in-app feature where Snapchat users can highlight themselves as an "unsung civic hero" in a mock interview with Snap's Peter Hamby, the host of the Snapchat original series, Good Luck America.
6. Tech's deepening split over ads and privacy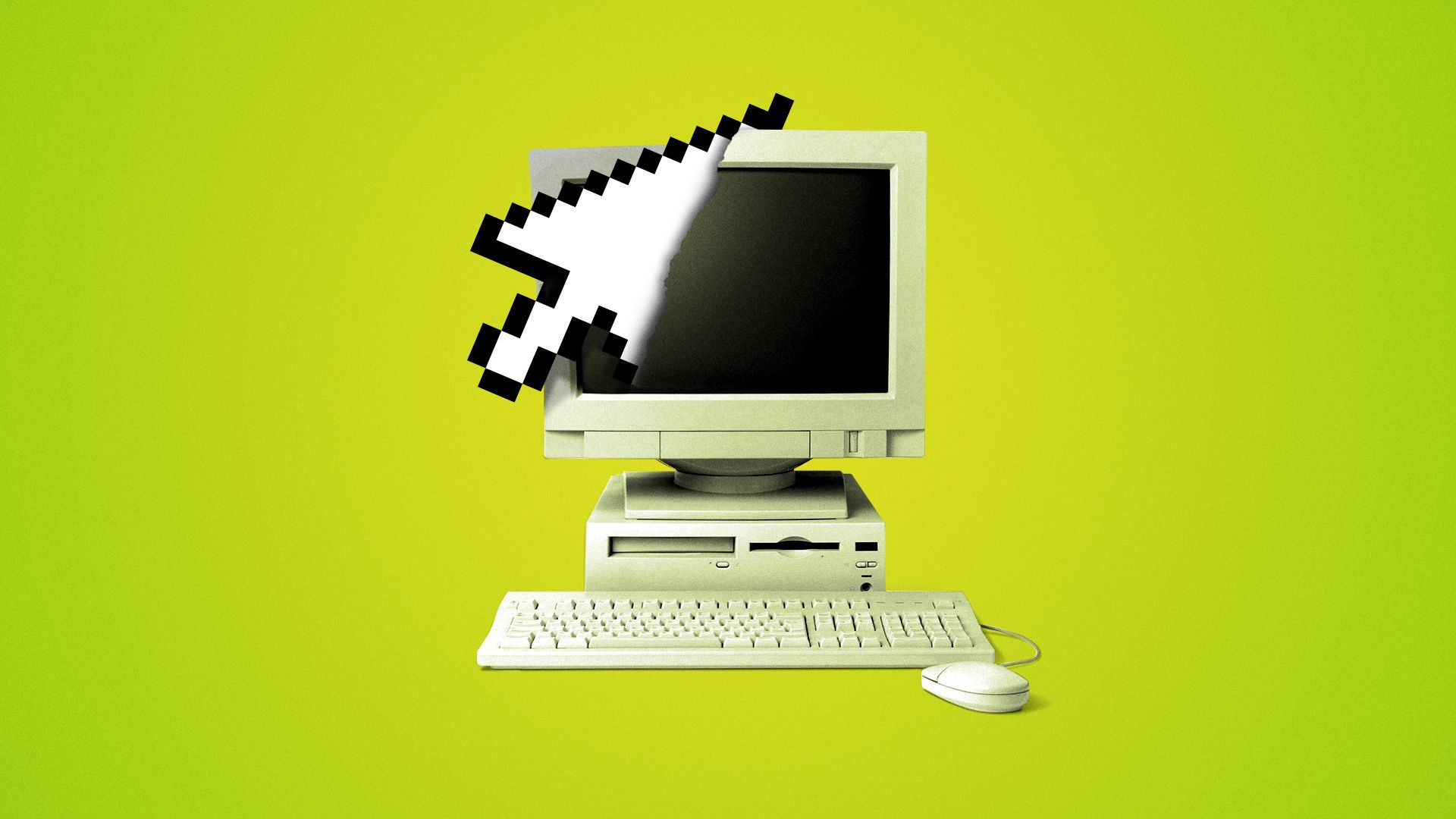 Facebook warned advertisers Wednesday that a coming change to Apple's iOS could devastate revenue for ads that sends users straight to the App Store to install an app — an approach that's used widely by developers including mobile game makers.
Why it matters: The fight between the two tech giants over the mechanics of ad tech is surfacing an industry divide over user privacy and spotlighting longstanding dilemmas about the tracking and use of personal information online, Axios' Kyle Daly writes.
What's happening: Facebook is warning advertisers that they can expect weaker ad performance from iPhone users once iOS 14 comes out next month and is telling them to create second advertiser accounts to contain the disruption.
Apple has pitched the change as a bid to better protect iPhone user privacy.
Facebook is framing this saga as Apple moving too quickly to implement changes that will have far-reaching impacts on the app developer community, which Facebook has sought to support and is tied to from a business perspective.
7. Drive-in events see huge uptick thanks to country music
There's been a sharp monthly growth in drive-in concerts and events across the nation thanks to country music, according to new data from Vivid Seats. Most of the concerts are happening at drive-in theater venues.
Why it matters: The drive-in industry, once a mainstay for movies, is now catering to all types of performances, from music, to comedy to circus, as the coronavirus pandemic continues to keep venues shut.
Details: Drive-in concerts have been way more prevalent in genres like country, rock and folk as opposed to things like rap, electronic dance music and R&B.
There have been a few notable performances that have popularized drive-in concerts, including Garth Brooks, Blake Shelton and Metallica.
These performances each took place via video at drive-in theaters around the country.
Iliza Shlesinger's in-person comedy performances at drive-in theaters appear to have garnered unprecedented traction, as comedy clubs remain closed.
The big picture: At its peak in the 1950's, the drive-in industry had more than 4,000 theaters nationwide. Now, there are less than 400.
Drive-in concerts could be providing some new momentum to the drive-in industry during the pandemic.
8. 👀 Brian Lesser's new gig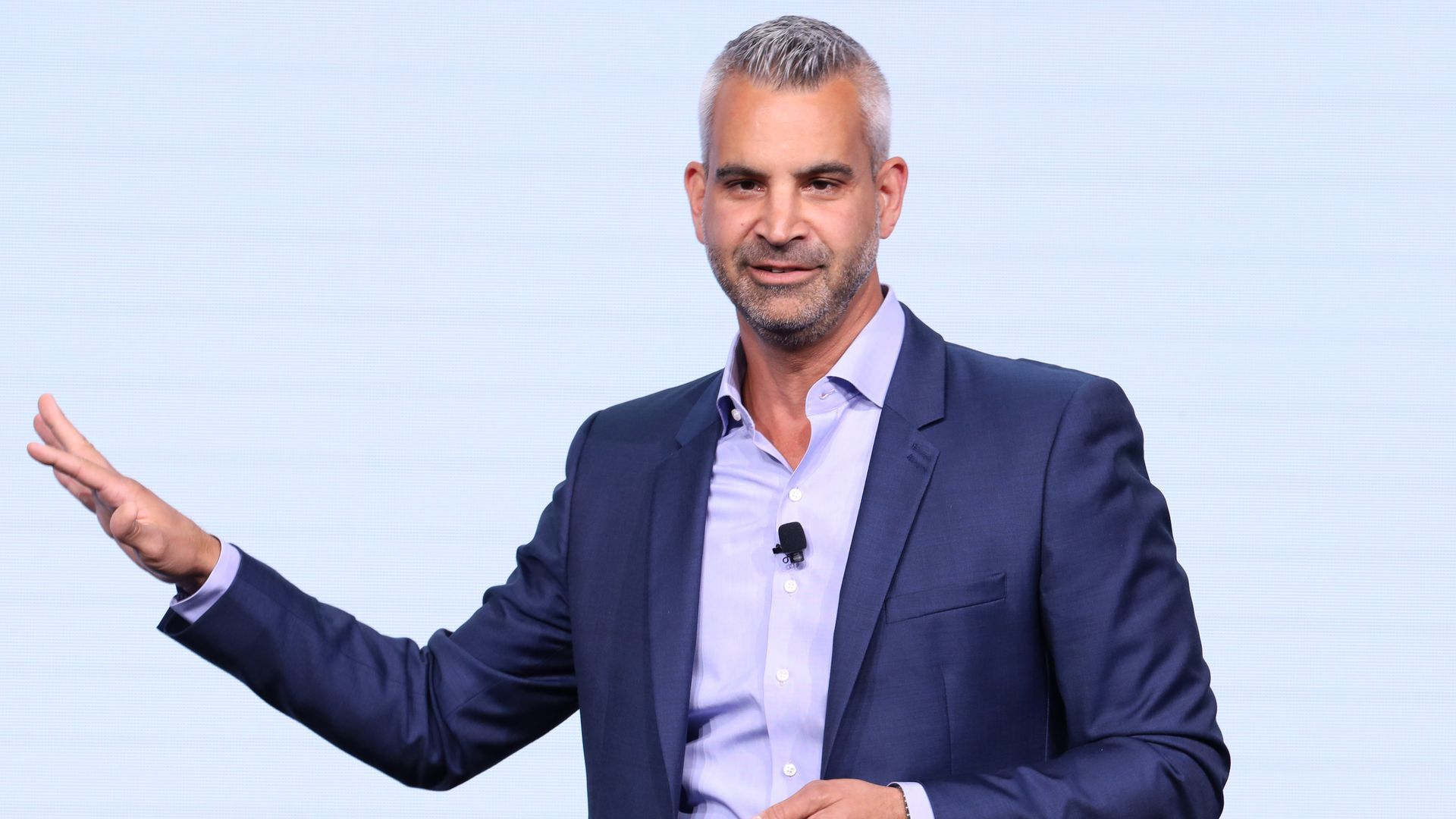 Brian Lesser, the former CEO of AT&T's advertising unit Xandr, has been named executive chairman of InfoSum, a marketing data company.
Why it matters: Lesser's abrupt departure from Xandr in March left many in the advertising industry confused about the future of AT&T's ad business.
The company never commented on Lesser's departure. But a new press release from InfoSum announcing the raise says that Xandr uses InfoSum, so the relationship is presumably cordial.
Details: InfoSum announced Tuesday the completion of its Series A funding round, raising $15.1 million to accelerate the company's expansion across North America and Europe.
Go deeper: Interview with Lesser.
9. TV ratings down for 2020 conventions
Increasing partisanship, competing streaming options and the mostly virtual nature of this year's programming help explain why TV ratings for both conventions were way down compared with 2016.
Why it matters: Ratings aren't a proxy for popularity or voter enthusiasm. But they do provide a loose sense of which party and figures are capturing the country's attention.
Between the lines: There's no way of measuring exactly how many people streamed or just watched clips. But millions also consumed the conventions online.
10. The Root, HBO launch contest for black writers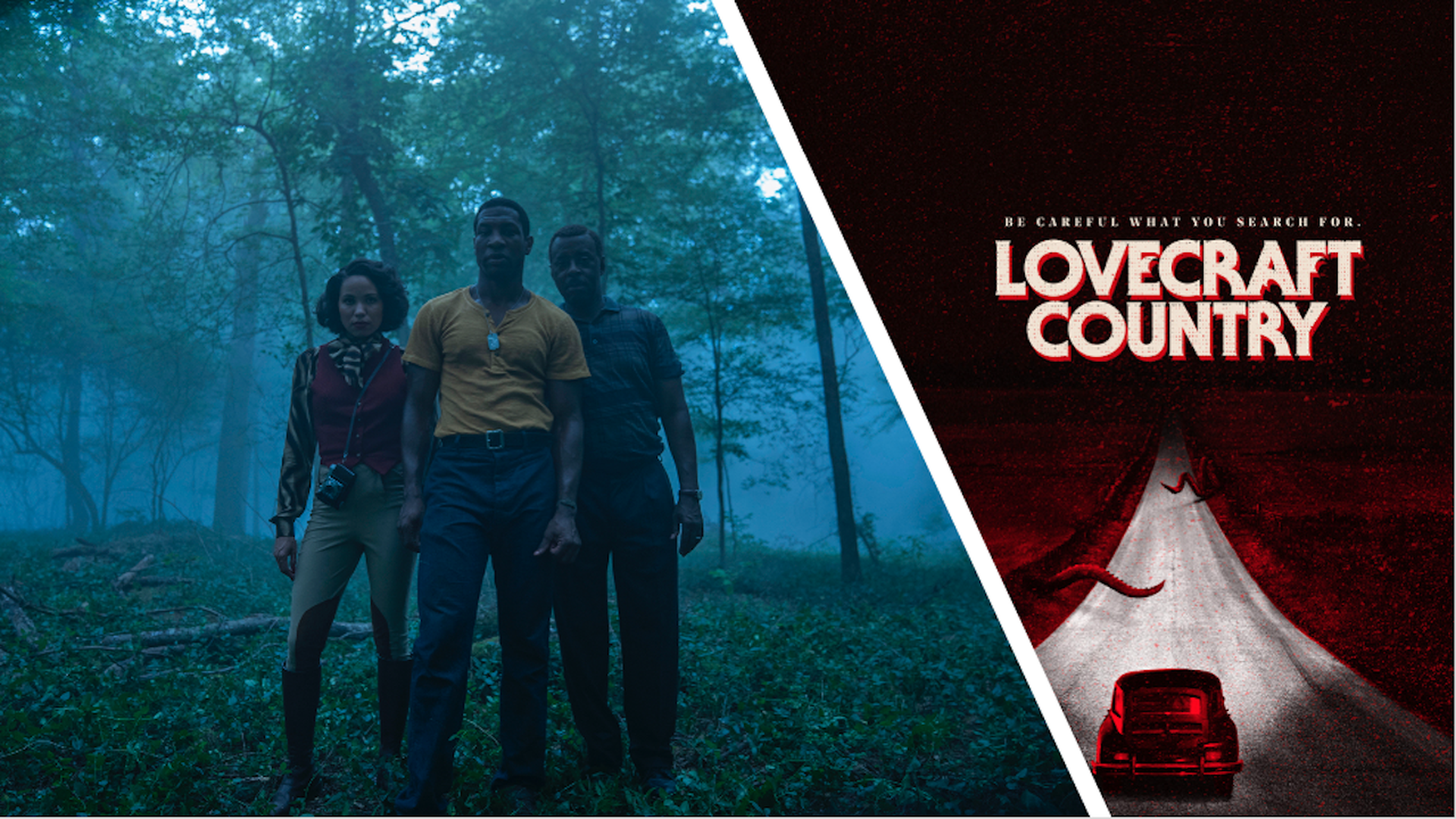 The Root is launching a writing contest in partnership with HBO for up-and-coming black writers, executives tell Axios.
On Wednesday, the company will be writing a prompt on The Root, inspired by and chosen by HBO's new series "Lovecraft Country," which focuses on racial tensions in Jim-Crow 1950's America.
The contest themes will revolve around this idea as well.
The winner will receive their short fiction work published on The Root, a writing mentorship with HBO, and $5,000.