Axios Media Trends
December 20, 2022
Today's Media Trends is 1,377 words, a 5.5-minute read. Sign up here.
This is the last Media Trends of 2022. I'll be back in your inboxes in 2023.
Situational awareness: Elon Musk still hasn't acknowledged the results of his Twitter poll, in which the majority of more than 17 million respondents said he should step down as CEO. Who could replace Musk?
1 big thing: Duopoly disrupted
Google and Meta, known together in the ad industry as the "duopoly," are expected to bring in less than half of all U.S. digital advertising this year for the first time since 2014.
Why it matters: The duo's ad dominance has for years made both companies the target of antitrust investigations and lawsuits. While they still tower over digital rivals, their momentum is starting to slow as competition moves in.
By the numbers: Google and Meta will together capture 48.4% of all U.S. digital ad revenue this year (28.8% for Google and 19.6% for Meta), down from 54.7% at their peak in 2017 (34.7% for Google and 20.0% for Meta), per data from Insider Intelligence.
By far, the biggest threat to their collective ad dominance is Amazon, which has grown its ad business to over $30 billion annually.
By 2024, Amazon is expected to capture 12.7% of all U.S. digital ad dollars, while Meta is expected to capture 17.9%.
While TikTok's ad business is booming, it's still relatively small in the U.S. compared to its Big Tech rivals.
TikTok is expected to earn $8.6 billion in ad revenue in 2024, which will make it the fifth-largest digital ad publisher in the U.S., following Google, Meta, Amazon and Microsoft/LinkedIn.
Be smart: With the ubiquity of screens in the home, workplace and on the go, virtually any company can target customers with digital ads, expanding the set of competitors for Google and Meta from other publishers and social media firms to streamers, e-commerce companies and beyond.
Streaming companies like Hulu, Roku, Paramount's Pluto and Fox's Tubi are collectively gaining digital ad market share as more television dollars flow away from traditional television.
Go deeper: Everyone wants to sell your attention
2. Scoop: ProPublica to return SBF funds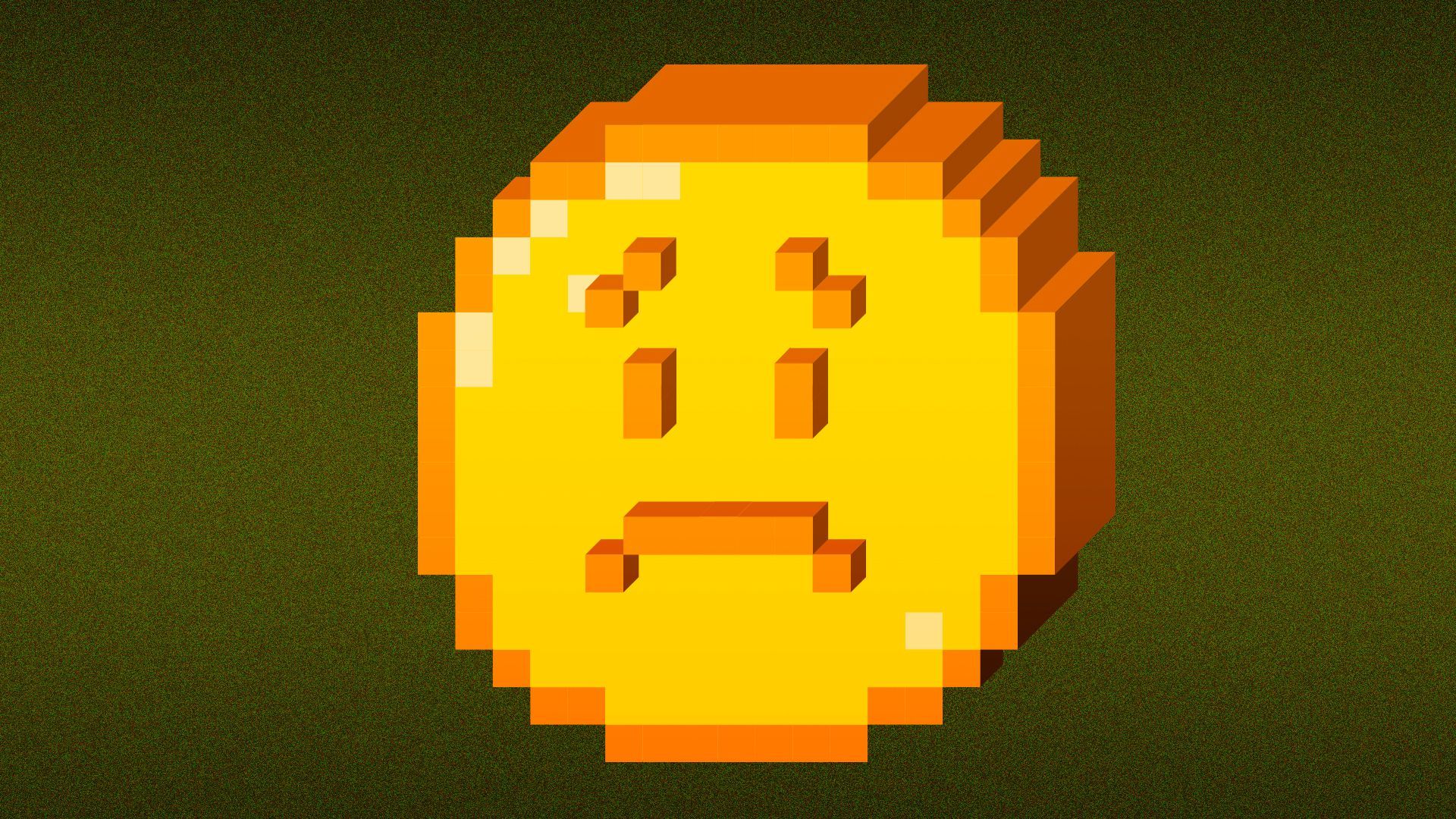 ProPublica, the nonprofit investigative news outlet, will return the $1.6 million in funds it received from Sam Bankman-Fried's family foundation, according to a staff memo obtained by Axios.
Details: In the note to staff, ProPublica president and co-CEO Robin Sparkman and editor-in-chief and co-CEO Stephen Engelberg said the company will be returning the money from Bankman-Fried's family foundation called Building a Stronger Future because "it does not seem appropriate to keep these funds."
The money will instead be moved to a separate account until its "decided by a bankruptcy judge or other legal authority where the money should be returned," the email said, noting the decision was made with the support of ProPublica's board.
The outlet has notified FTX's bankruptcy counsel, James L. Bromley at Sullivan & Cromwell, about its decision to return the funds, a spokesperson confirmed.
Between the lines: The initial $1.6 million grant was the first of three payments, totaling $5 million over three years, that ProPublica was slated to receive from Bankman-Fried's family foundation.
Because the organization is officially terminating its relationship with Building a Stronger Future, the other two payments have been canceled.
ProPublica will still support the team and investigations the funding was supposed to support, the email said.
What to watch: Documents reported by the Financial Times and seen by Axios show that Bankman-Fried's investments in media and publishing companies are far-reaching.
In addition to funding several U.S.-based news outlets, Bankman-Fried, through his trading firm Alameda Research, also gave $3.56 million to BlockBeats News, valuing the company at $12 million, in November 2021.
It gave $5 million to Odaily News, a Chinese cryptocurrency media site, valuing it at $20 million the same month.
3. Record number of newsroom strikes in 2022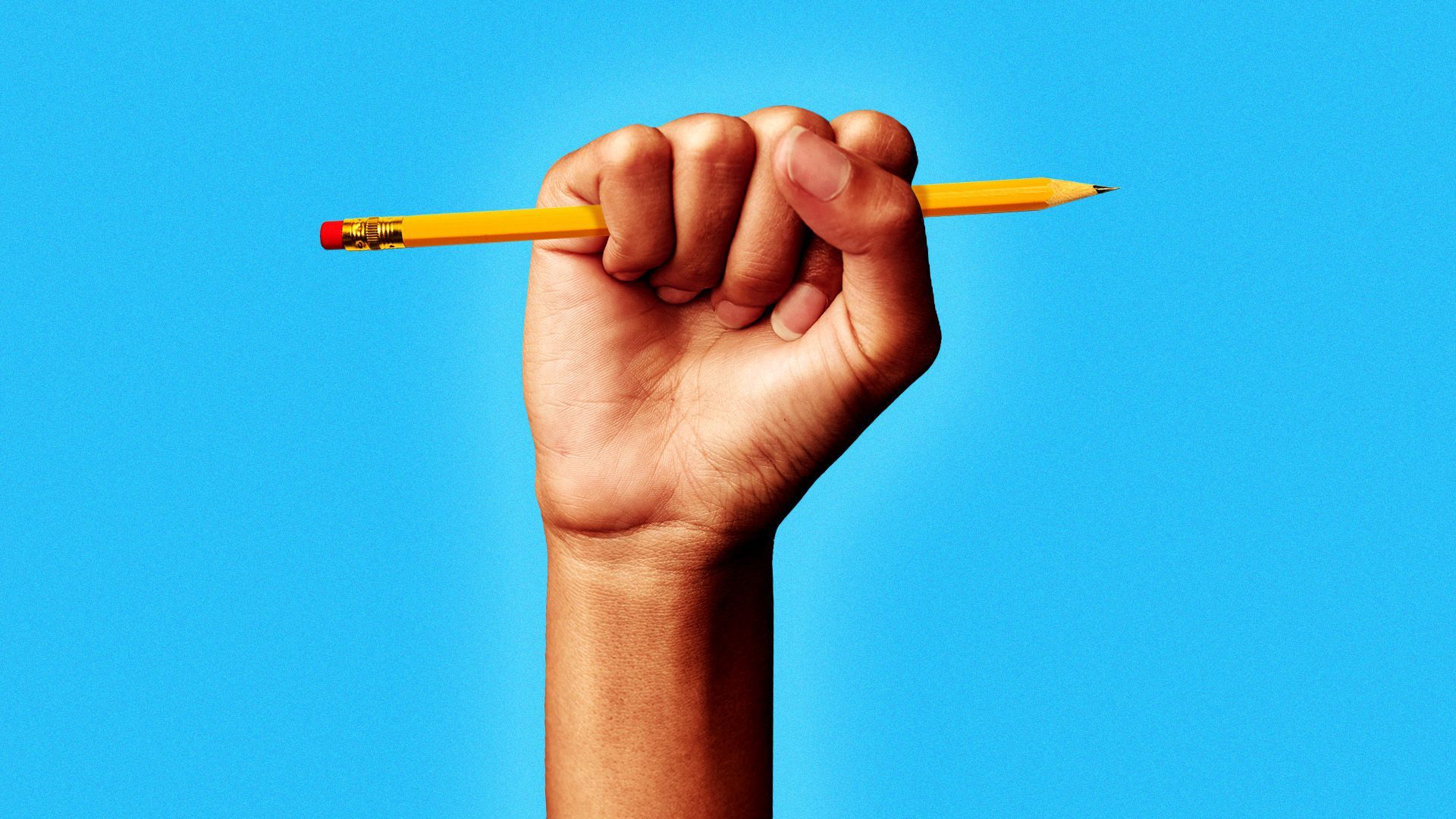 There have been nearly two dozen 24-hour work stoppages across newsrooms in the U.S. this year, according to NewsGuild president Jon Schleuss.
Why it matters: Demonstrations that widespread "have probably never happened before in the NewsGuild's history," Schleuss said.
Of note: Not all works stoppages occurred in newsrooms represented by the NewsGuild, but a majority have.
Details: Overwhelmingly, strikes and demonstrations have been prompted this year over inflation's impact on wages and work-from-home policies coming out of the pandemic.
Between the lines: Other unions at BuzzFeed and Wired threatened to strike, but ultimately managed to negotiate contracts with management.
The big picture: A record number of newsrooms unionized during the pandemic, prompting more demonstrations in the wake of the crisis.
What to watch: Union drama at the New York Times is expected to drag on through 2023.
The Times management asked the NewsGuild last week "to agree to bring in an impartial federal mediator," according to a memo sent to Guild staff from the Times' Cliff Levy.
The Guild balked.
4. Scoop: Meme merger
Doing Things Media, the parent company to several viral Instagram accounts, plans to acquire Overheard, a social media content brand that shares posts about funny or relatable things people say, two sources familiar with the deal told Axios' Kerry Flynn and me.
Why it matters: The merger will allow the companies to invest more in new platforms at a time when short-form video content is overtaking meme accounts.
5. Media giants brace for tumultuous 2023
Months after Warner Bros. Discovery completed its merger, the company is still facing a mountain of debt incurred via its $43 billion deal.
Why it matters: The combined company is one of the most highly leveraged media firms in its competitive set. The deal saddled Warner Bros. Discovery with more than $50 billion in debt.
Driving the news: Warner Bros. Discovery disclosed a $1 billion increase to its previous estimates of content write-off charges in an SEC filing last week, per Axios' Tim Baysinger.
By the numbers: The filing said that WBD's content impairment and development write-offs could be $2.8 billion to $3.5 billion, up from the previous estimate of $2 billion to $2.5 billion.
That means its total pre-tax restructuring charges have increased to as much as $5.3 billion.
Meanwhile: WBD is pursuing licensing deals with other media companies to move some HBO series to competitive streaming platforms.
The big picture: A brutal ad market combined with record levels of cord-cutting is forcing media giants to consider ways to cut costs.
Paramount has canceled its annual Upfront presentation at New York's Carnegie Hall next year, Variety reports. Instead it will host a series of "high-impact, intimate gatherings in April" with major agency partners and clients.
NBCUniversal is bracing for more layoffs in January.
Between the lines: Other publishing giants are also in a perilous position.
Vice Media is set to miss revenue projections by more than $100 million this year, the Wall Street Journal reported, a grim sign as it continues to pursue a sale.
The Washington Post is on track to lose money and is expecting layoffs in the first quarter of 2023.
6. Avatar's disappointing debut irks Disney investors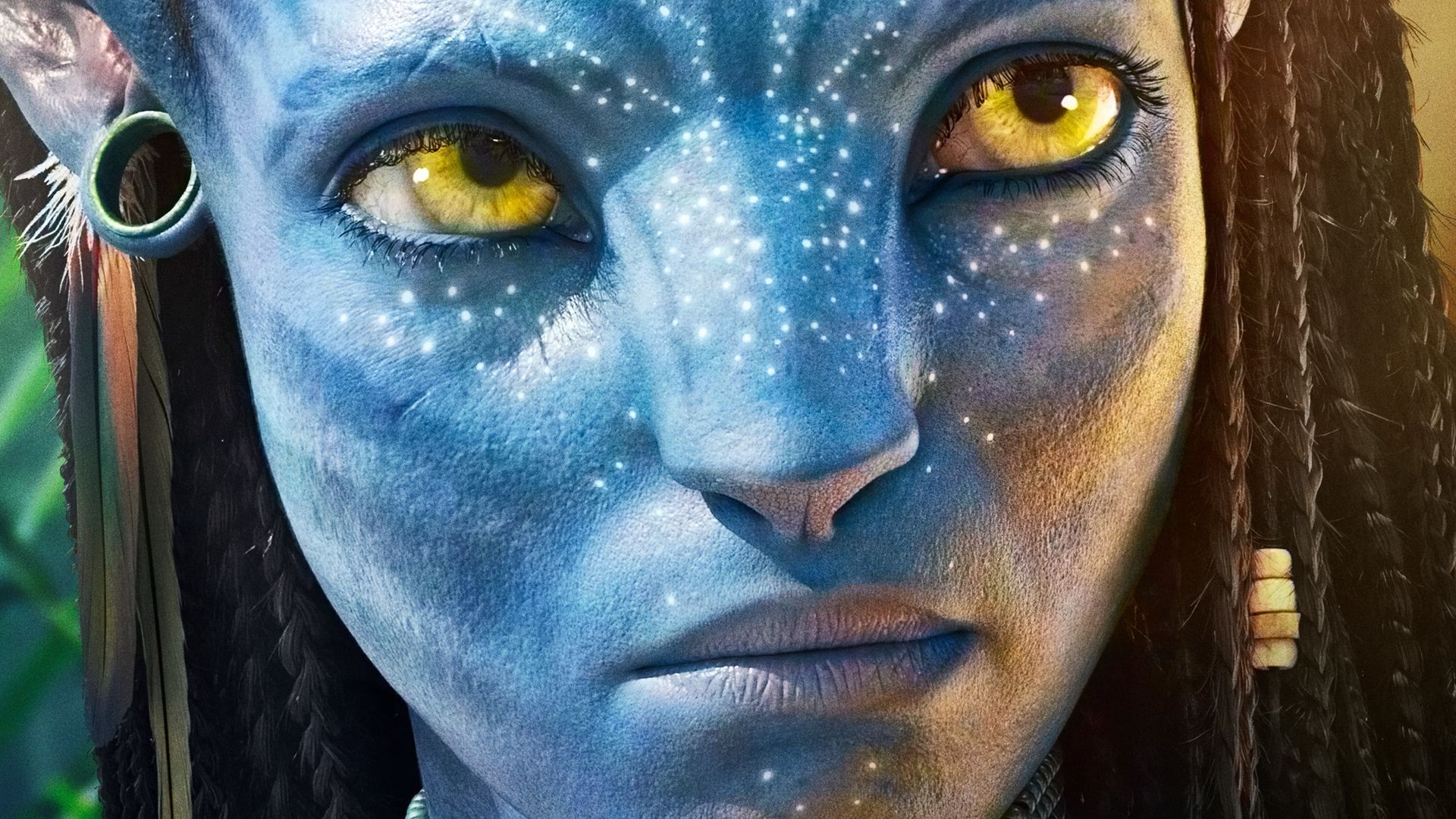 Shares in Disney have dropped by nearly 5% in response to a disappointing debut for its highly anticipated "Avatar" sequel "The Way of Water," Axios' Tim Baysinger and I write.
Why it matters: Investors are looking to see whether Disney can increase profitability in its traditional businesses, like theaters and parks, as its streaming losses continue to mount.
"Avatar: The Way of Water" needs to bring in at least $2 billion globally over its lifetime to reach profitability.
Details: The sci-fi sequel brought in $134 million in its domestic debut, per Comscore, less than the roughly $150 million Disney initially expected.
Despite little competition at the box office over the weekend, the film wasn't able to lure as many moviegoers as previous hits this year.
Yes, but: There's still time. The first "Avatar," which came out around the same time in December 2009, grossed $77 million during its opening weekend.
Even the most successful of films have an average drop-off of around 40% in their second weekends. "Avatar" dropped less than 2% to earn $75 million over that year's Christmas weekend. (See chart above).
7. Mucha on Disney drama: "Everything seemed to have been turned upside down"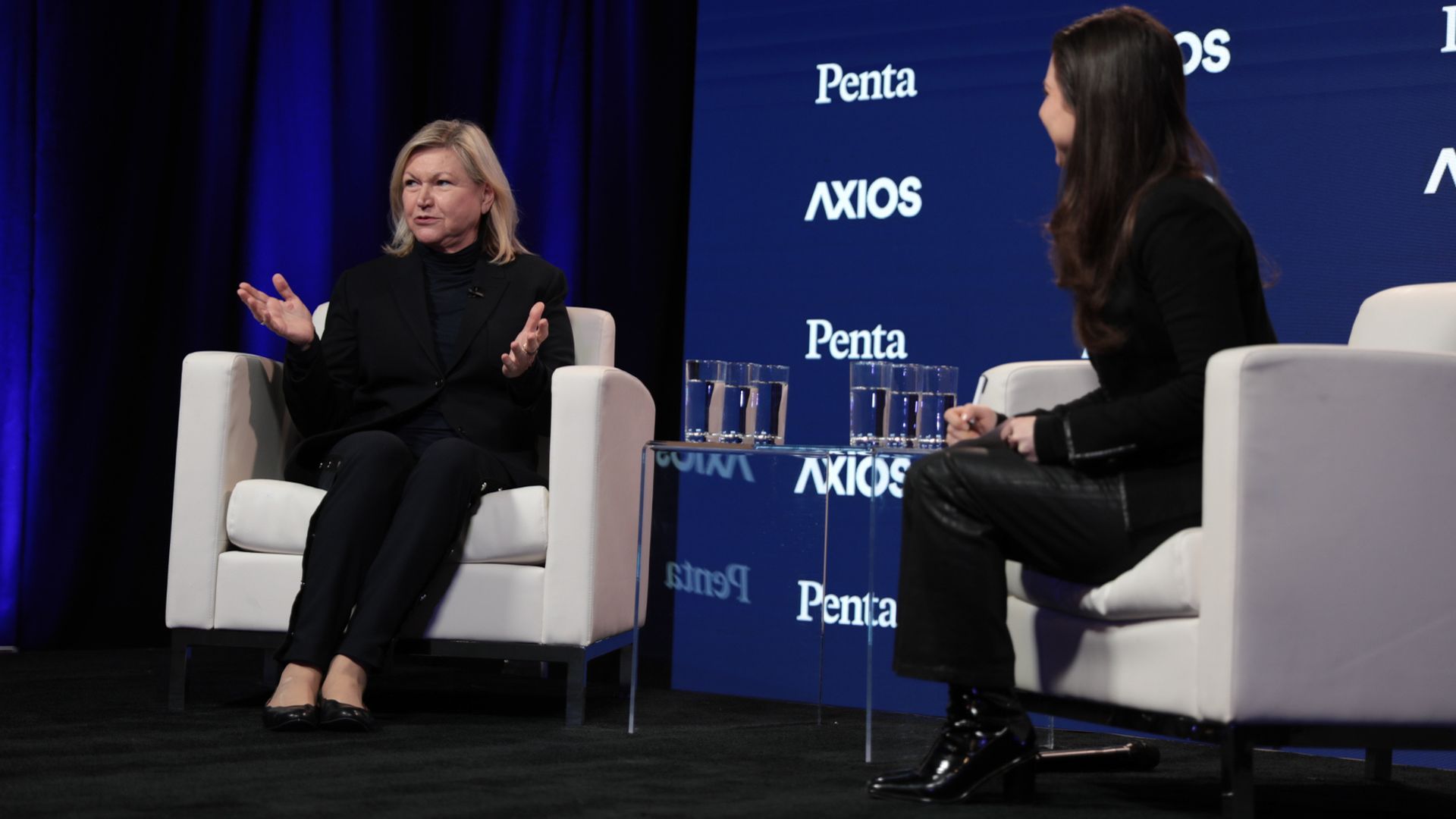 Former Disney communications chief Zenia Mucha told Axios at its first-ever Communicators event in New York City last week that she was "sad" and "disappointed" watching Disney's tough year unfold from afar, but is bullish that Bob Iger's return will bring trust back into management.
"[E]verything seemed to have been turned upside down," Mucha said, noting that decisions seemed to have been made without taking the time to build trust with the company's employee base and other stakeholders.
Between the lines: Mucha's strongest comments on Disney's tenure under former CEO Bob Chapek came when discussing Disney's handling of Florida's so-called "Don't Say Gay" bill controversy.
Having decades of Disney's relationship with the LGBTQ community unravel in a day was "just kind of incomprehensible to watch," she said.
Go deeper: A play-by-play of the Bob Iger-Bob Chapek power struggle via the Wall Street Journal
8. 1 fun thing: Best corrections of 2022
Jan. 11: New York Times
"The clue for 47 Across in the Monday puzzle may have implied incorrectly that coal is a viable source of clean energy. While it is possible to capture and sequester some of the greenhouse gas emissions and other pollutants from coal-fired power plants, the technology has never been used on a large scale because of its high cost."
Jan. 22: Deadspin:
"Editors' note: We learned after the publication of this article that 49ers OC Mike McDaniel, whom we describe as a 'white guy,' is in fact biracial. The article's original text remains below. We regret the error."
Oct. 23: Washington Post
"The crossword in the Oct. 23 Washington Post Magazine included an incorrect clue for 95 across ('Fictional graduate of Springfield High School during the 1970s'). The answer, HOMER, refers to Homer Simpson, who didn't graduate from high school in the 1970s because, during that time, he didn't pass Remedial Science 1A, as seen in a Season 4 episode of 'The Simpsons,'"
Oct. 25: New York Times
"An earlier version of a photo caption with this article misidentified the performer shown with James Corden in a 'Carpool Karaoke' segment. She is Nicki Minaj, not Cardi B."
Flashback:
Thanks to Sheryl Miller for copy editing today's newsletter.