Axios Media Trends
December 21, 2021
Today's Media Trends is 1,377 words, a 5.5-minute read. Sign up here.
This is the last Media Trends of 2021. I'll be back in your inboxes in 2022.
⚡️ New data shows the tech sector spends the most by far on public affairs advertising in newsletters targeting D.C. decision makers.
1 big thing: Private investors plot Forbes buyout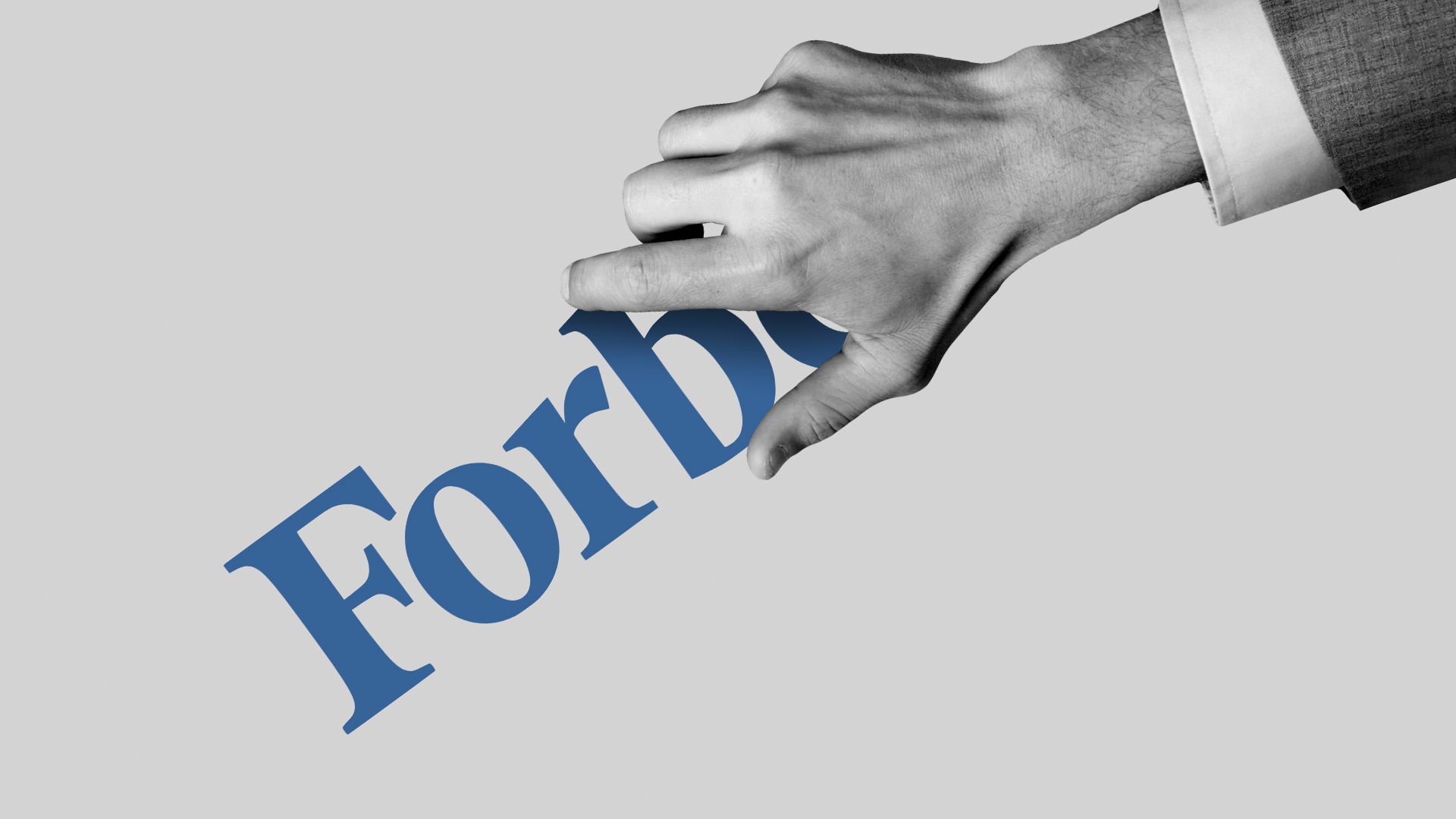 Investment firm GSV is working on a bid to buy Forbes Media at a $620 million valuation as an alternative to Forbes' announced SPAC merger, Axios' Kia Kokalitcheva and I have learned.
Why it matters: BuzzFeed's public listing last week added to growing skepticism about the SPAC market for media companies.
Its shares are still down roughly 40% from its opening price, and 94% of investors redeemed their stock following the merger news.
Forbes previously announced plans to go public via a SPAC merger that was set to close in Q4 of this year or Q1 2022.
"We are moving full steam ahead with SPAC transaction," Forbes Media chief communications officer Bill Hankes told Axios. "We remain on schedule to close the transaction in the first quarter."
The blank check company that Forbes is expected to merge with, Magnum Opus Acquisition, is sponsored by Hong Kong-based investment firm L2 Capital.
Details: The bid is led by GSV Asset Management CEO Michael Moe, with participation from "top family offices and institutional investors," according to a pitch a participating investor is circulating to others and seen by Axios.
The deal would value Forbes at $620 million, slightly less than the $630 million valuation Forbes would get via its merger with Magnum Opus.
Between the lines: Forbes had been pursuing a private sale prior to its decision to merge with a SPAC. It's unclear whether Forbes will pivot to the private sale.
Hankes declined to comment when asked whether the company is in communication with GSV about a potential deal.
Sources told Axios earlier this year that some of the Forbes top brass much preferred some of the private offers it received prior to the SPAC announcement, most notably an earlier effort by GSV.
Other companies, like blockchain software firm Block.one, had also expressed interest, as Axios previously reported.
Moe declined to comment to Axios.
Be smart: The SPAC merger is structured so that Forbes' majority owner Yam Tak Cheung could take out a roughly $400 million secondary round from funds secured via the acquisition.
2. Scoop: Jimmy Finkelstein plans next big media venture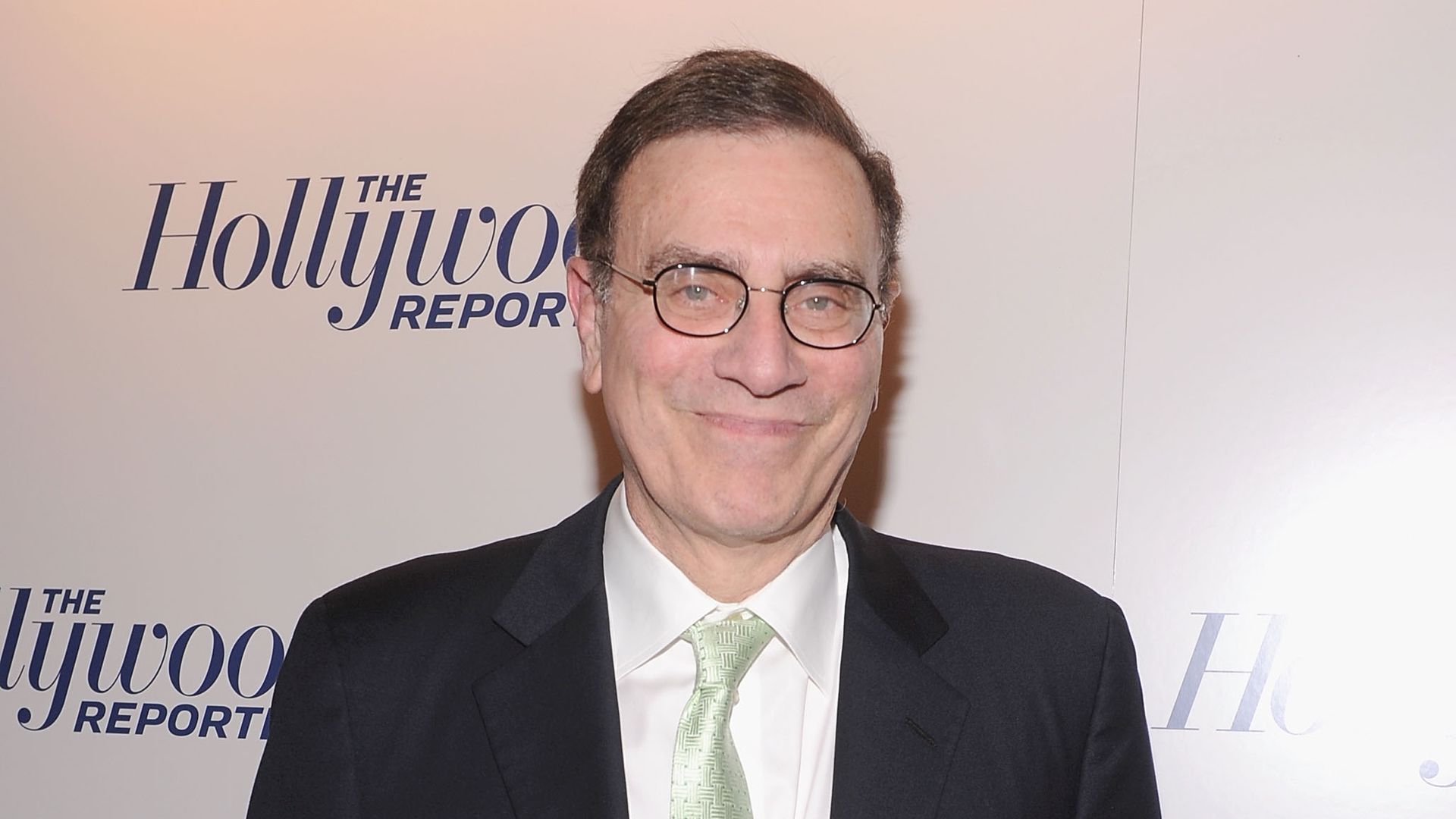 Jimmy Finkelstein, most recently the owner of The Hill, is planning to launch a new media company, sources tell Axios.
Why it matters: Finkelstein sold The Hill, a D.C.-based political newspaper, to Nexstar in August for $130 million.
Details: Finkelstein is looking to raise money in addition to using some of his own capital, sources tell Axios.
The company will include digital, streaming, and social media components across an array of topics, primarily news, politics, sports and entertainment.
The entity will be based in Florida, where Finkelstein now resides, but will have offices in major cities in the U.S.
Finkelstein is looking to hire hundreds of reporters and staffers for the venture.
The big picture: Finkelstein has been a long-time media investor and entrepreneur.
He co-founded a media holding group that purchased outlets like Adweek, Billboard and The Hollywood Reporter from Nielsen in 2009 and bought out of that investment in 2013.
What to watch: Finkelstein has been eyeing a number of other media investments over the past few months, including The Miami Herald, according to one source familiar with the conversations.
Finkelstein says he can't comment on anything he's looked at.
3. America shrugs at Omicron news despite ominous threat
New data shows that the Omicron variant is not jumpstarting Americans' engagement in COVID news, despite indications it may be one of the fastest-spreading variants, Axios' Neal Rothschild and I write.
Why it matters: News attention spiked early in the Delta wave, but Omicron is not yet having the same effect. A lack of widespread appreciation of the threat could hamper the response.
Social media interactions (likes, comments, shares) on news articles on COVID have declined dramatically during the course of the pandemic, according to exclusive data from NewsWhip.
Between the lines: This doesn't necessarily mean total interest in COVID news has gone down, but individual articles don't get as much attention as they used to.
Google searches about COVID have ticked up since Omicron arrived in the U.S., but are well below the August interest in the Delta variant so far.
4. Media job cuts hit lowest point since 2008
Job cuts in media and news specifically are on track to hit a 14-year-low in 2021, according to the latest data from Challenger Gray & Christmas.
Why it matters: An unprecedented level of job cuts in 2020 led to fewer-than-expected cuts in 2021.
5. What comes next for Hollywood after Spider-Man
Now that early streaming excitement and growth has begun to plateau, entertainment giants need to figure out how to dazzle Wall Street while Big Tech competitors continue to poach on their turf.
Why it matters: Companies are going to have to dramatically increase their spending on new content to keep up.
By the numbers: A new analysis from Ampere Analytics suggests that streaming services will spend over $220 billion this year on content, up 14% from 2020.
Driving the news: "Spider-Man: No Way Home" has easily become the biggest hit of the pandemic era, bringing in a whopping $260 million in its North America theatrical debut over the weekend.
The movie is now the second-highest grossing North American box office opener in history, behind 2019's "Avengers: Endgame."
Yes, but: For entertainment giants, the film's success also suggests that moviegoers are willing to dismiss COVID-19 concerns for the right film.
Very few films make the cut.
Steven Spielberg's remake of "West Side Story" flopped at the box office earlier this month, despite rave reviews and critical claim.
The big picture: Entertainment giants that own movie studios face tough decisions about whether to release films on streaming earlier than usual due to pandemic safety concerns and shifting consumer expectations.
Universal said last week its 2022 film slate will be available on Peacock, the streaming service from its parent company Comcast, as early as 45 days following theatrical release dates.
Bottom line: "Spider-Man" won't be enough to save the theater industry from what has otherwise been a difficult year.
The industry is expected to bring in roughly $4 billion in North America, down from over $11 billion in 2019, due to more simultaneous at-home streaming releases and pandemic-related scheduling shifts.
6. What comes next for digital media
There were an unprecedented number of deals in the digital media space this year, helping to shape the digital media landscape around a few big companies. More are likely on the way.
The big picture: "There's going to be a small subset of companies that are really going to matter," Ben Lerer, CEO of Group Nine Media, told me last week. There will be "a small subset of multi-billion dollar companies."
7. Best corrections of 2021
Here's some levity to close out another difficult year.
March 8, The Wall Street Journal: "The stray word "Yay!" was inadvertently inserted during editing of an article on Friday about Connecticut's Covid-19 restrictions."
July 2, The Home News Tribune: "On Page 2A of Sunday's edition will be the correction of a mistake — so minor it wasn't even noticed at the time — in an article published 75 years ago, a few months after the end of World War II ... In a Page 7 article in the Oct. 10, 1945, edition of The Daily Home News — a precursor to the Home News Tribune —  two names were inadvertently switched in a paragraph about an event at Lord Stirling School in New Brunswick."
October 22, CNN: "Correction: We got the story of "Goldilocks and the Three Bears" wrong. It was Goldilocks who found Baby Bear's bed to be 'just right.'"
Flashback: The best news media corrections of 2020