Axios Media Trends
September 07, 2021
Today's Media Trends is 1,646 words, a 6.5-minute read. Sign up here.
1 big thing: Facebook admits trust deficit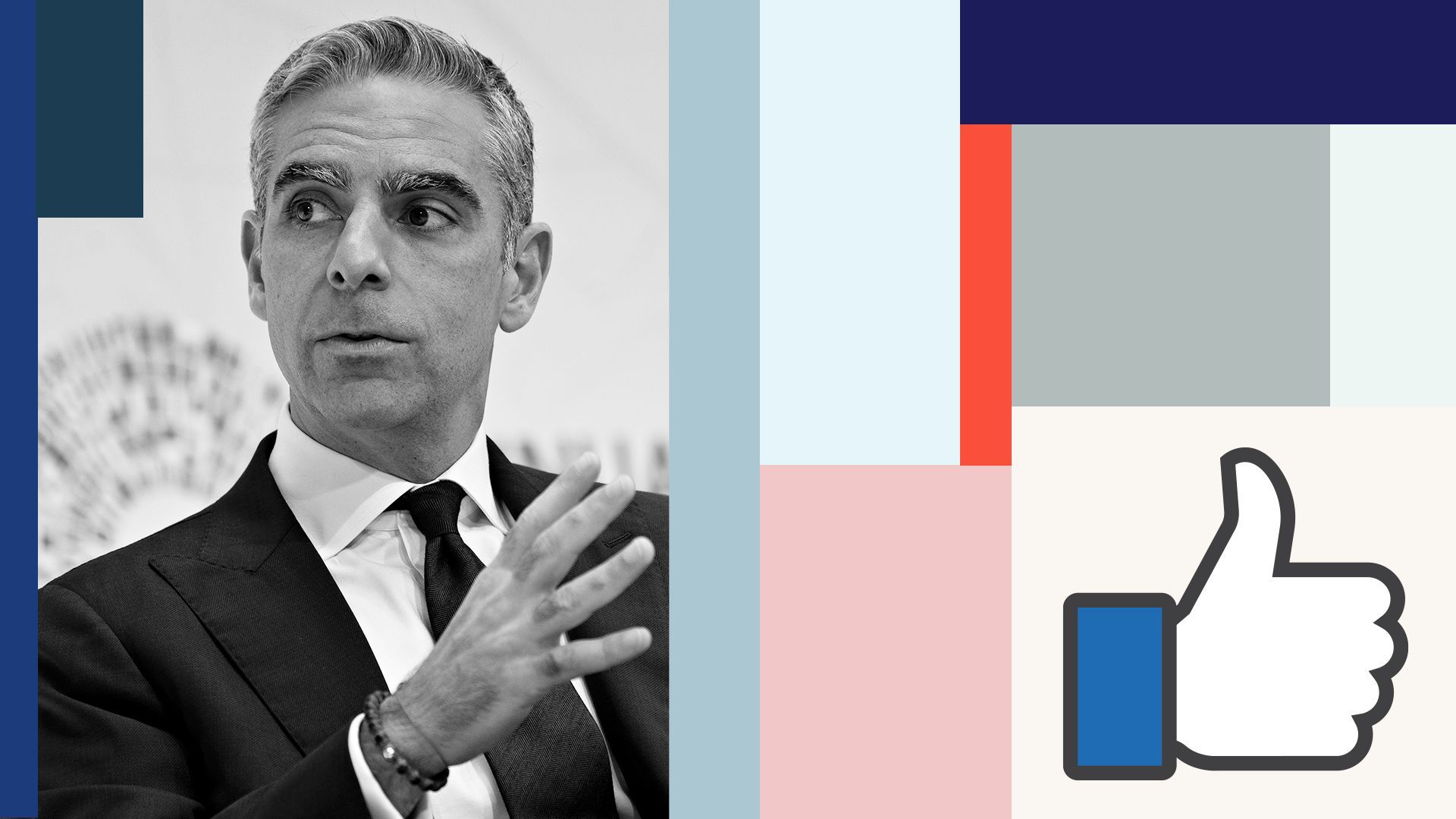 Facebook says it's finally ready to launch its most ambitious new product in years: a digital wallet called Novi.
But the man leading the charge says Washington could stand in its way, Axios' Mike Allen and I write.
Why it matters: Facebook needs to convince regulators skeptical of its power that it's a good idea.
"If there's one thing we need, it's the benefit of the doubt," Facebook's David Marcus said in an interview with Axios.
"[W]e're starting with a trust deficit that we need to compensate."
Much of Facebook's broader ambitions, like building a "meta-verse" and advancing its shopping platform, are tied to innovations in payments.
Details: Marcus — head of F2, which stands for Facebook Financial — visited Washington last week to meet with key regulatory stakeholders about Novi, a wallet app built on blockchain technology. The last time he visited D.C. was shortly before the pandemic.
"My hope is that Washington is more receptive, because a lot has changed," Marcus said. "I think if I could redo it all over again, one of the things that I think failed at was actually explaining how we would make money."
Facebook originally announced its digital payments ambitions in 2019, but had to pivot and rename its products when it was met with early skepticism and scrutiny from regulators.
Marcus says Facebook is hoping to launch Novi in conjunction with the third-party Diem Association by years' end. While Novi is ready to launch now, it's unclear whether Diem will be ready this year, in part because it requires more regulatory buy-in.
Regardless, "we plan to actually get it out (Novi) in the market this half, no matter what," he said.
What to watch: Marcus doesn't expect any significant revenues from payments "before 2023 at the earliest," when it starts to develop merchant payments via Novi.
Facebook will start by launching free peer-to-peer payments via Novi next year, before eventually facilitating paid transactions between people and merchants.
👀 Asked if the company has any plans to enter China, where its social and messaging apps are currently banned, Marcus said:
"No, we're not even trying."
2. First look: José Díaz-Balart returning to MSNBC for new show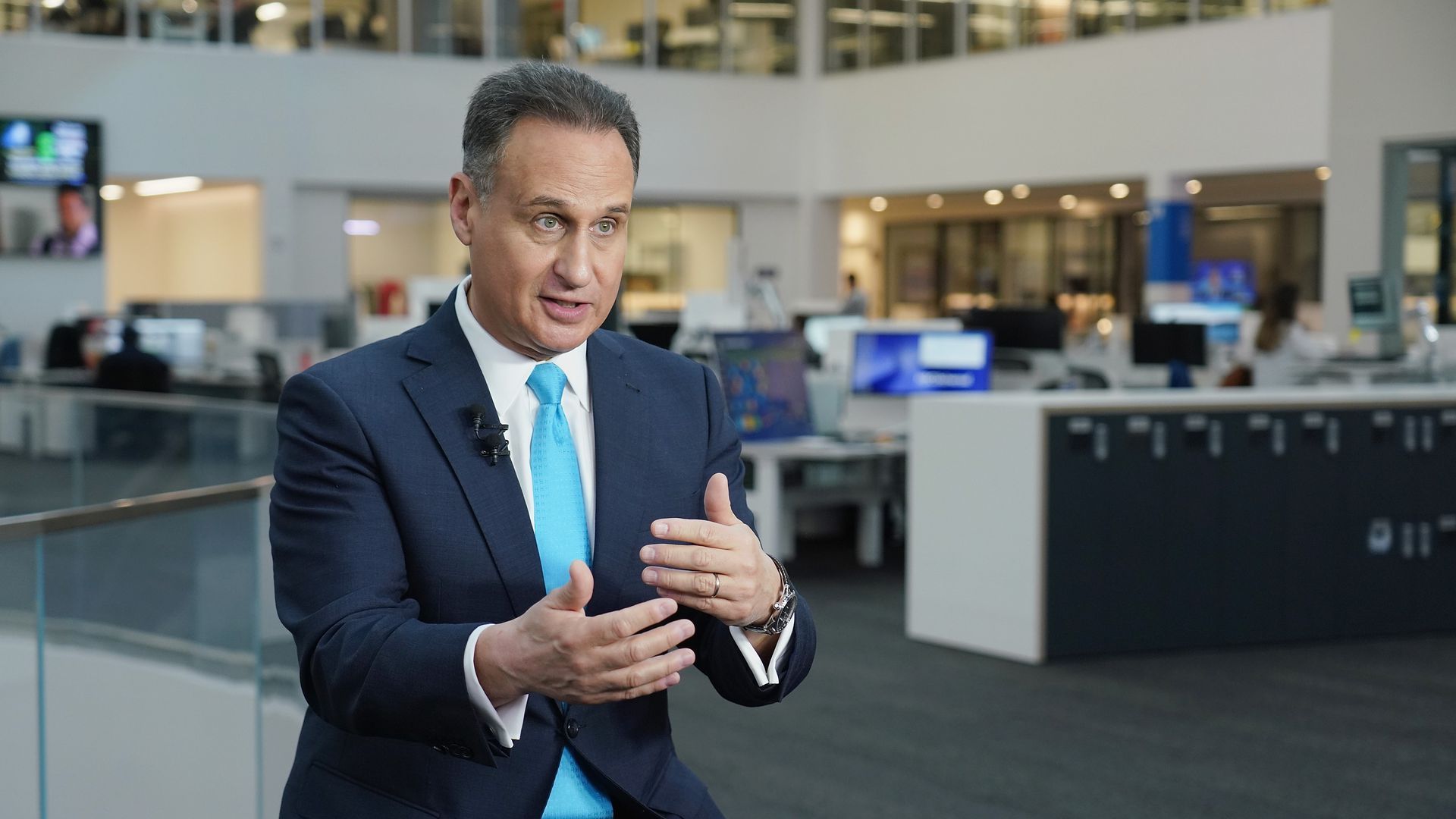 José Díaz-Balart, one of the few Latino anchors on U.S. television, is returning to MSNBC later this month to host a new daily show, the network announced Tuesday, Axios' Russell Contreras writes.
The "Noticias Telemundo" anchor will take over the 10 a.m. ET hour on MSNBC for a show called "José Díaz-Balart Reports," beginning Sept. 27, as the network seeks to add more diverse voices.
The big picture: NBC said Díaz-Balart will continue to anchor "NBC Nightly News Saturday" on NBC News and take on a broader role at Noticias Telemundo, where he will anchor monthly specials and breaking news events.
Díaz-Balart replaces Hallie Jackson, who is moving to a 3 p.m. slot.
Elsewhere in TV news: "CBS Mornings" unveils new team, new studio and new format.
3. 🛍️ Exclusive: Dotdash launches its first store
Dotdash, the digital media company owned by IAC, is launching its first-ever standalone store pegged to its site Liquor.com, which it acquired in 2019.
Why it matters: Dotdash now makes roughly one-third of its annual revenue from commerce. It's hoping standalone e-commerce stores like The Liquor.com Store will super-charge that effort.
Details: The new online store will sell a handful of items, curated by Liquor.com's editorial team, including cocktail kits, wine glasses, tumblers, decanters and jiggers — almost all for under $100.
Dotdash will control the entire experience.
By the numbers: Dotdash has compounded revenue at 33% annually over the last three years, per earnings reports. Last year, it had over 30% adjusted profit margins.
This year, Dotdash is on track to bring in well over $250 million in revenue, and it will likely increase profit margins, making it one of the fastest-growing and most profitable digital media holding companies in the country.
Analysts estimate Dotdash is worth roughly $2 billion, which makes its valuation higher than that of BuzzFeed or BDG Media. Commerce is an increasingly large part of its growth.
"Between 35-40% of our business is helping people buy stuff," says CEO Neil Vogel. "The whole thing will be well above $100 million revenue this year."
4. "Shang-Chi" breaks records
Disney's newest Marvel hit, "Shang-Chi and the Legend of the Ten Rings," obliterated Labor Day weekend box office records, bringing in a whopping $75.5 million over three days. It's projected to bring in $90 million for the full four-day weekend, per Comscore.
"Shang-Chi's" three-day opening was the second-highest so far during the pandemic after Disney's other Marvel hit, "Black Widow," proving the power of the Marvel franchise to lure people to theaters.
The big picture: Overall, the box office is still pacing far behind 2019 totals and likely won't be able to recover meaningfully until 2022, analysts tell Axios.
Be smart: "Shang-Chi" was expected to do well in part because it didn't have much competition over the weekend and because it was the first Marvel film Disney made available exclusively in theaters since the pandemic began.
Between the lines: The film's success gives the movie theater industry hope heading into the fall that more studios will continue to keep their hits on the release schedule, even as the Delta variant continues to impact consumer confidence broadly.
Paramount said last week that it would push the premiere of "Top Gun: Maverick" from November to May 2022 and would postpone the release of "Mission: Impossible 7" from May to September 2022.
5. Souring on SPACs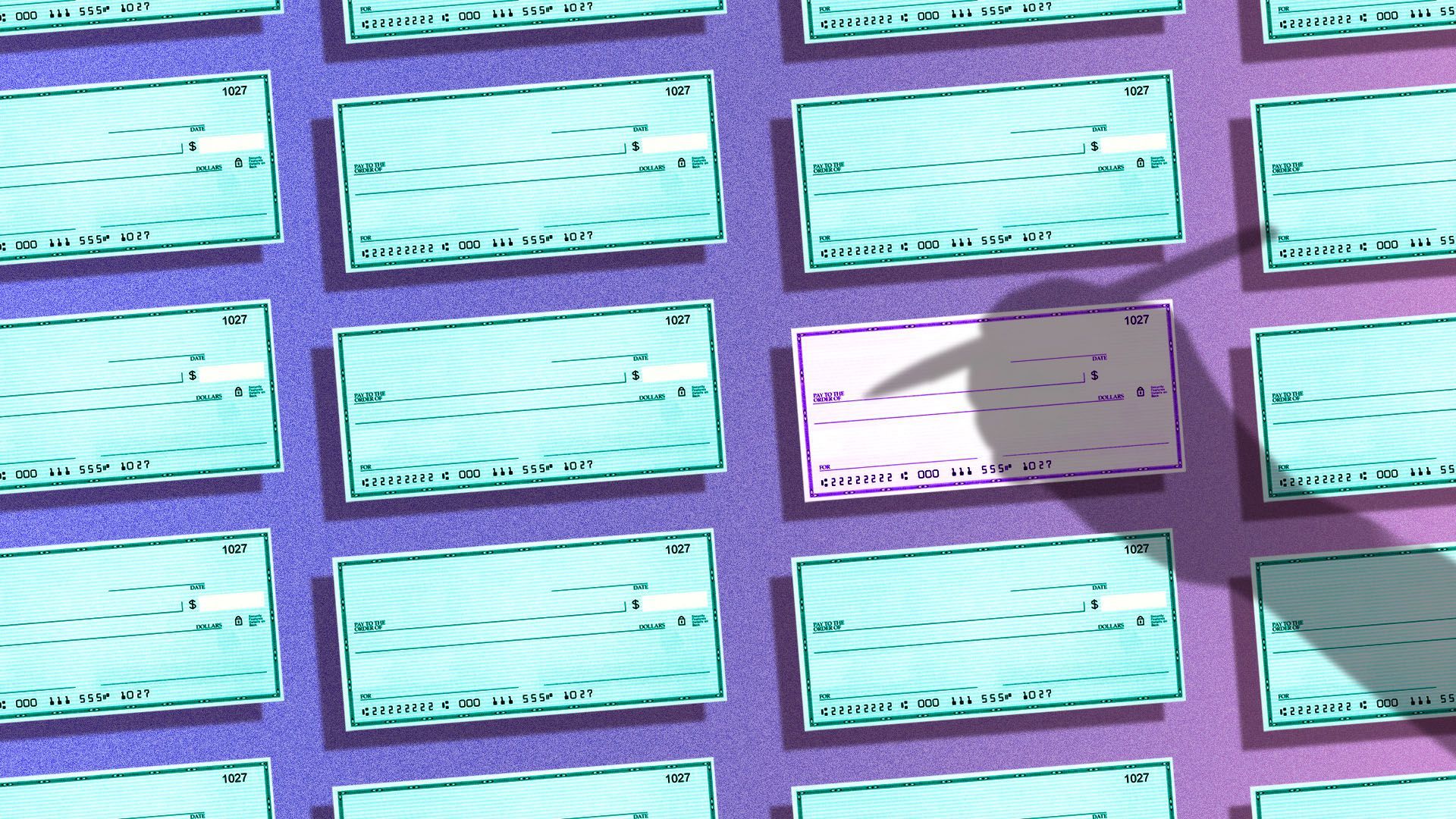 The SPAC craze for digital media companies is slowing as digital giants struggle to find the right merger partners and enough financing.
Driving the news: The latest company to go public via SPAC is Forbes, which sources tell Axios had a complicated road to its SPAC deal, announced last week with Magnum Opus.
Sources say some top executives much preferred some of the private offers it received in recent months, most notably from GSV Asset Management, an investor group. It's unclear why deal talks fell through.
Other companies, like blockchain software firm Block.one, had also expressed interest, according to a source familiar with the discussions. (Forbes experimented with Blockchain briefly in 2018.)
Be smart: Companies once considered contenders, like Vice Media, have abandoned plans to go public after struggling to raise enough money from institutional investors. Others have avoided the drama altogether.
Vice Media on Thursday announced a new $135 million equity financing round led by existing investors TCV and James Murdoch's Lupa Systems.
Penske Media tells CNBC's Alex Sherman that it's rejected SPAC offers, calling the SPAC process "a short-term game to provide liquidity for opportunistic/greedy investors or fledgling companies who cannot get public through a traditional IPO process."
Other firms have been toying with SPACs for months, but it's unclear whether they will ultimately go through the process.
Vox Media is looking to expand as it continues to engage in SPAC talks, sources tell Axios. On Tuesday, it was announced that it acquired a popular podcast critique newsletter "Hot Pod."
Group Nine Media's SPAC is uniquely structured to allow it raise money to acquire another company while potentially taking itself public in the process. Sources say the company is still eyeing partners that it could eventually combine with a company it buys and go public. If it doesn't, a logical buyer or investor would be Discovery.
What to watch: A few media companies seem more likely to continue pursuing a SPAC deal this year.
Minute Media, an Israeli-based holding group that owns digital sports and entertainment websites like Players' Tribune, is reportedly in talks about a SPAC IPO. Minute Media's growth stems from its technology arm, selling publisher software as a service.
BDG Media, the parent company to many women-focused brands, is still pursuing a SPAC IPO this year, per CNBC.
6. Measurement mess comes to a head amid COVID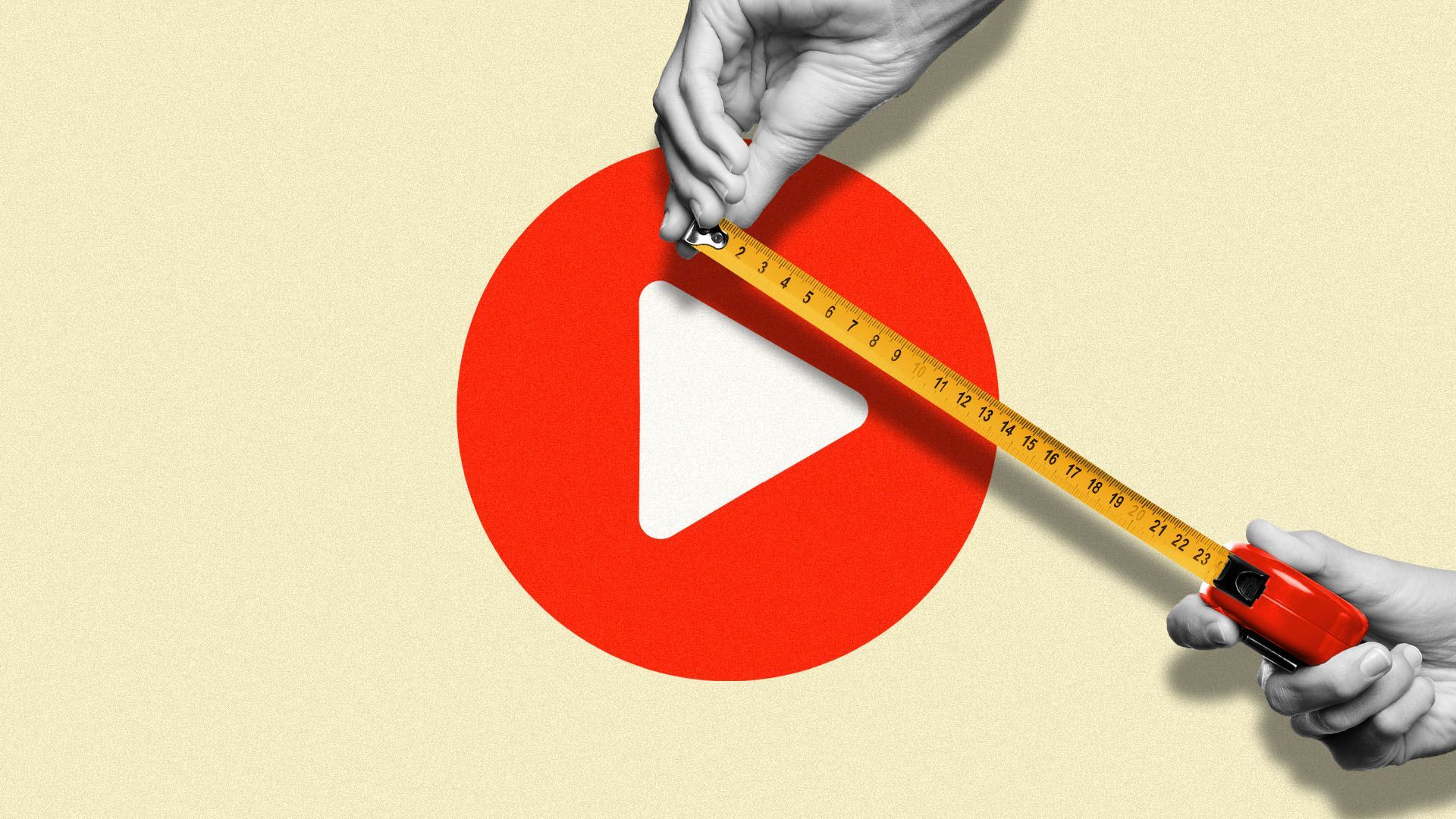 A longtime tension between Nielsen and major TV networks came to a head last week, underscoring the grim reality that no one in the media industry knows who to trust when it comes to measuring viewership in the digital era.
Driving the news: Nielsen last week was dealt a major blow when the media industry's de-facto measurement watchdog — the Media Rating Council (MRC) — said its Board of Directors voted in favor of suspending the accreditation for Nielsen's National Television measurement service.
The suspension from the MRC came as a result of an audit in response to complaints from major TV networks that argue Nielsen undercounted viewership during the pandemic.
7. Reddit eyes IPO
Reddit is looking to hire advisors to go public at roughly a $15 billion valuation, Reuters reports.
Why it matters: That represents a 50% increase in valuation.
The company said last month that it raised $410 million in a Series F funding round at a valuation of more than $10 billion. It expects to raise up to $700 million.
Be smart: Reddit has been around for a while, but it's only recently started to build a mature business model.
The company said it made more than $100 million from advertising last quarter — its first nine-digit quarter. The company said last year that it has 52 million daily active users.
The timing seems right for Reddit. The social media giant has benefitted enormously from the pandemic-driven lockdowns, which not only caused an uptick in digital content consumption, but also spurred a retail investor movement that took place largely on Reddit.
Go deeper: Wall Street prepares for an IPO flood
8. 1 fun thing: Ideas money can't buy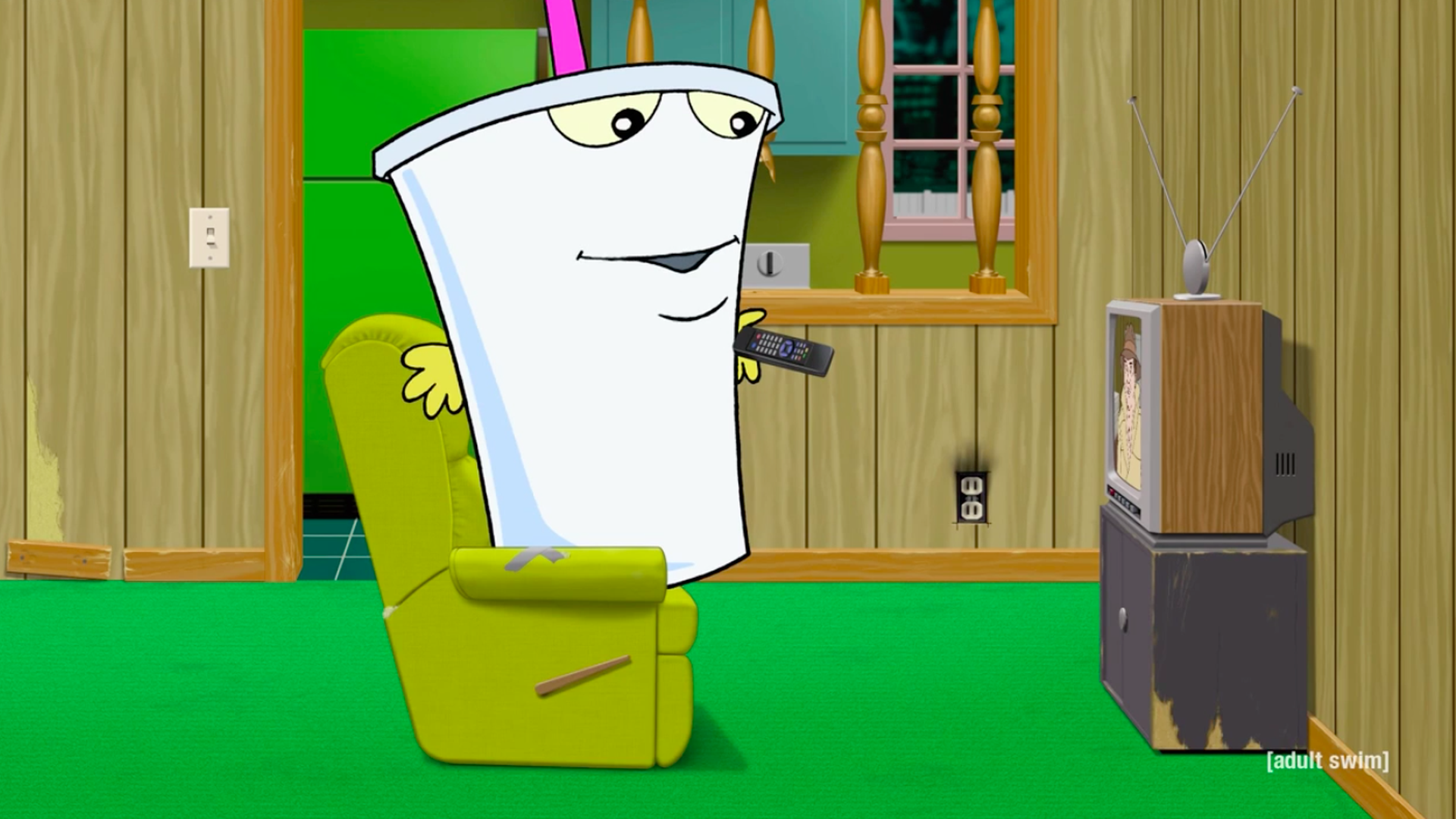 A lack of resources pushed animators and executives at Adult Swim to get creative, leading to an unexpected cult following, Sarah Bahr writes for the New York Times.
"Cartoon Network's nighttime adult programming block, which turns 20 this week, was built on lo-fi animation techniques that were as much a no-budget necessity as an aesthetic choice."
Go deeper: Why it's called "Adult Swim"