Axios Media Trends
October 05, 2021
Today's Media Trends is 1,404 words, a 5.5-minute read. Sign up here.
⚡️Join me — and Axios' Nick Johnston and Aja Whitaker-Moore — today at 12:30pm ET for a virtual event on the value of workforce development in a rapidly changing job landscape.
Guests include Sen. Mark Warner (D-Va.), Rep. Alma Adams (D-N.C.) and president of Spelman College Mary Schmidt Campbell. Register.
1 big thing: Facebook stock tanks as troubles mount
Facebook's latest string of controversies is beginning to seriously weigh on its stock performance.
The big picture: In the past, investors have mostly shrugged at blows to Facebook's reputation, including Capitol Hill hearings and leaks, and instead have focused on ad and user growth as metrics for success.
Facebook's share price is down roughly 15% since it hit an all-time high on Sept. 7, the biggest dip since its decline at the onset of the pandemic and the third-worst negative streak in its history.
The stock took major hit Monday following a whistleblower's interview with CBS' "60 Minutes" Sunday and a major outage that shut down its Facebook, Instagram and WhatsApp apps globally for hours.
It's been declining for weeks, following the release of a series of reports from The Wall Street Journal detailing the whistleblower's findings and an admission by the company on Sept. 22 that changes to Apple's privacy terms will continue to hurt its ads business.
Be smart: Facebook's business has for years withstood controversy and scrutiny, in large part thanks to the millions of small businesses that are hooked on cheap Facebook ads.
Even a major advertiser boycott around content moderation last year barely dented the company's revenue.
But now Facebook is facing an existential crisis: What happens when some of its rivals, free from the regulatory attention beating down on Facebook, begin to chip away at its market share and are left free to innovate faster?
TikTok last week said it hit 1 billion users worldwide. Snapchat posted higher user and revenue growth last quarter. Facebook's main app, meanwhile, continues to show signs of stagnant user growth.
Facebook's social ads business is vulnerable to Apple's privacy changes in a way that Google's and Amazon's search ads businesses are not.
2. Hundreds of journalists agree to keep a secret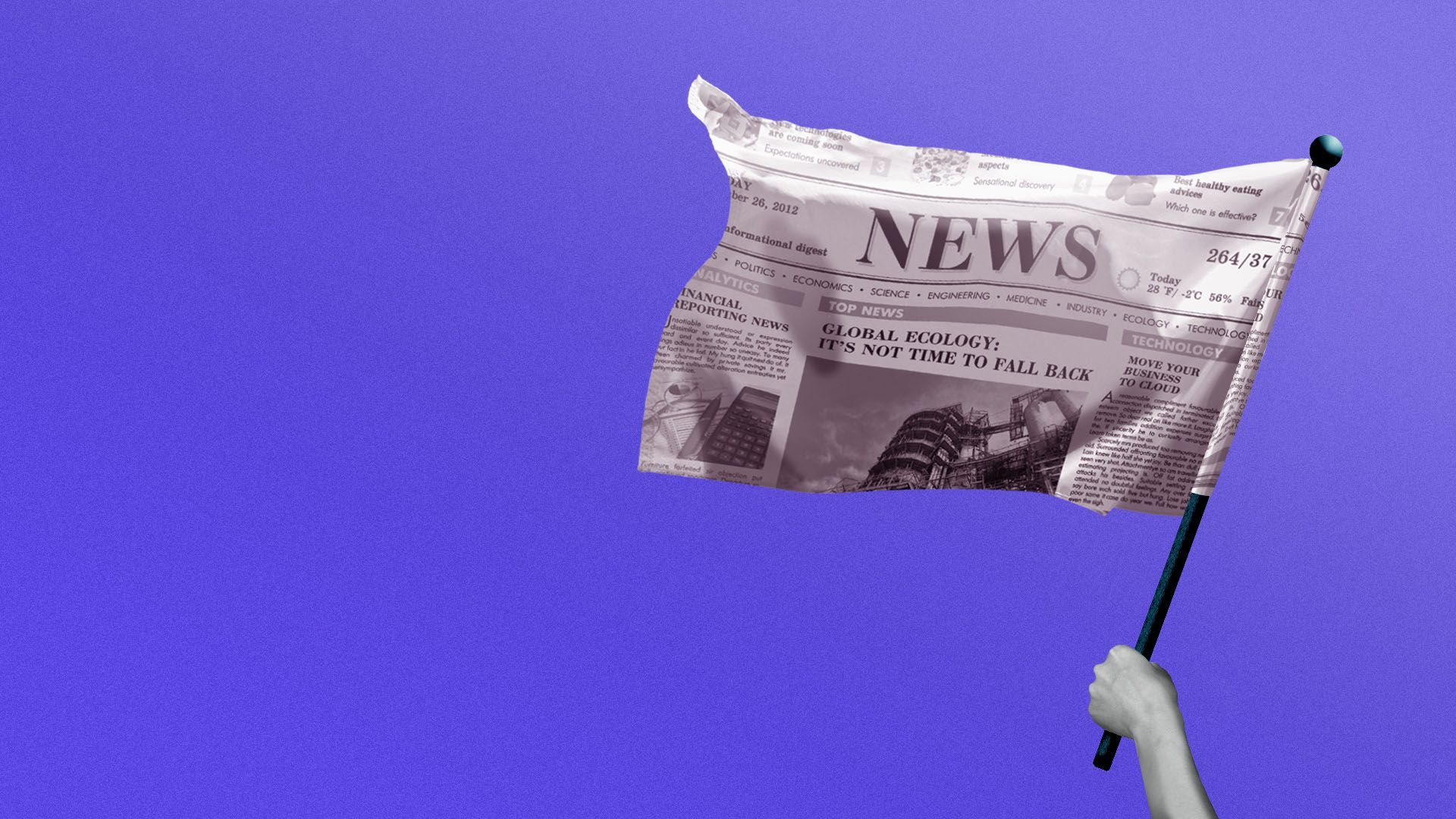 The latest blockbuster investigation from The International Consortium of Investigative Journalists (ICIJ) shows that when reporters agree to work together and not to out-scoop one another, the impact of their work can be explosive.
Why it matters: "It really in some ways is set up to subvert the traditional kind of foreign reporting that has dominated international journalism, where a western reporter parachutes into a country and comes back to write a story," says Michael Hudson, Senior Editor at the International Consortium of Investigative Journalists (ICIJ).
The Pandora Papers project, the latest blockbuster report from ICIJ, exposes the vast network of offshore accounts and hidden riches from world leaders and billionaires across 91 countries and territories.
Over 600 journalists from 150 news outlets globally, including The Washington Post, The Guardian, BBC, Radio France and others came together for the project, which took over two years to compile.
The team obtained more than 11.9 million confidential files detailing the secret financial havens of prominent people around the world.
It follows the 2016 Panama Papers report published by the group, which led to the resignation of world leaders in Pakistan and Iceland.
How it works: The ICIJ, a non-profit designed to bring journalists and newsrooms around the world together, has two major rules for its participating partners, Hudson says.
All journalists must agree to hold their reporting and publish it simultaneously at an agreed-upon date.
All journalists must commit to uploading whatever they uncover to an internal communications database in real time, so that they can share their findings and work collaboratively.
3. Ex-Morning Brew employees launching Substack competitor
A group of former Morning Brew employees say they've raised a seed round to launch a new newsletter platform called beehiiv.
Why it matters: The group enters a crowded field. Facebook and Twitter have already launched their Substack rivals. Google is reportedly experimenting with newsletters as well.
Details: The new company is led by Morning Brew alums Tyler Denk, Benjamin Hargett and Jake Hurd. The seed round is led by Social Leverage and other funds as well as angel investors.
Beehiiv is looking to differentiate itself by focusing on making it easier for smaller creators to monetize their work, instead of focusing on the top 1% of creators that already have big audiences.
The company's tech is in a private beta, Denk says, "with several dozen active senders on the platform and several hundred people on the waitlist."
What's next: It plans to open up access more broadly by November.
4. Trouble in Tinseltown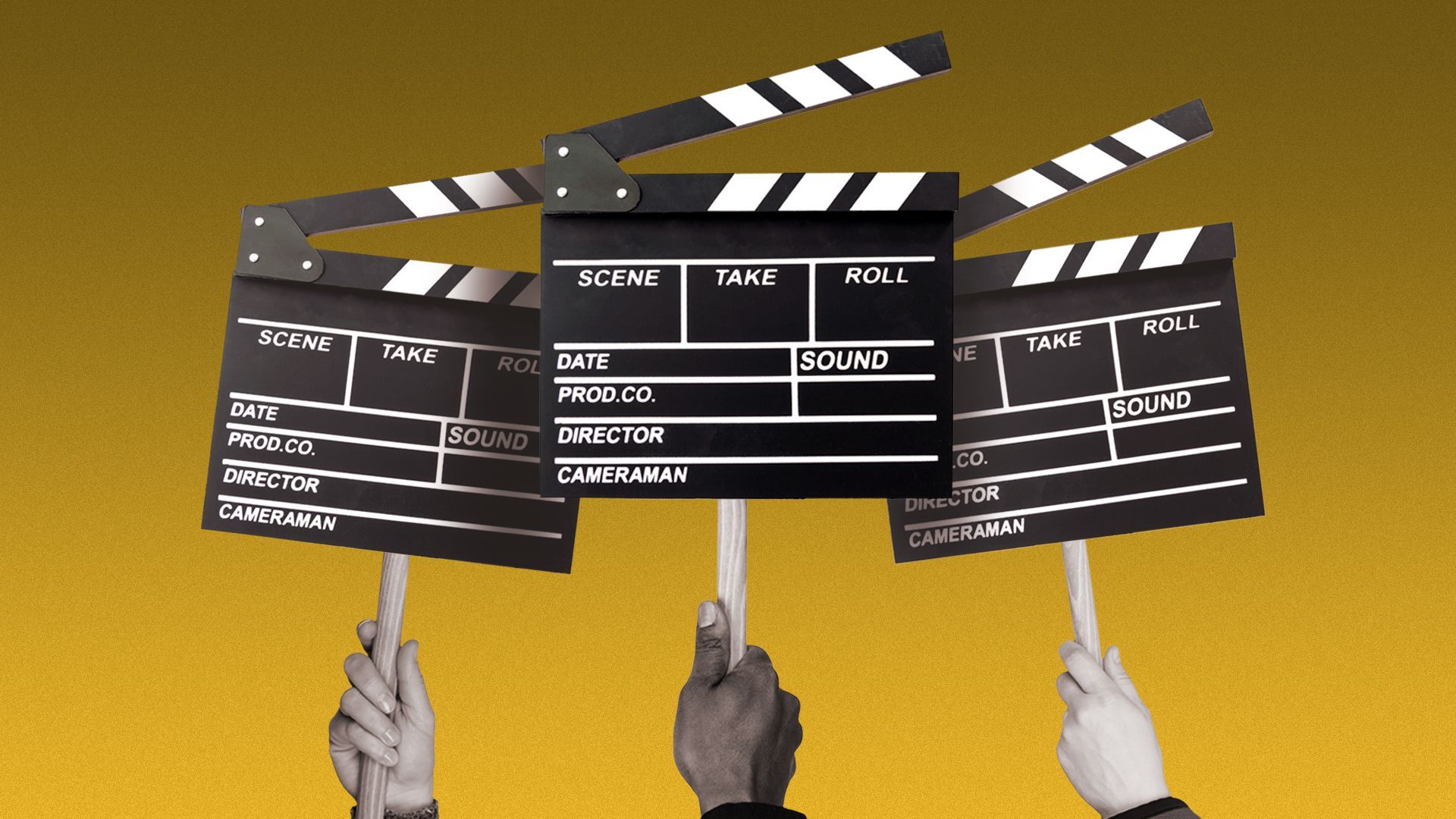 Tension is escalating in Hollywood as the entertainment industry scrambles to adjust to its new streaming reality.
Why it matters: An increasing number of intra-industry spats could threaten production at a time when consumers are looking for more content choices than ever before.
Driving the news: An overwhelming majority of Hollywood's backstage union workers voted to authorize a strike, putting the future of many upcoming shows and films in question.
A strike could handicap major studios from being able to turn out the huge volume of shows and films necessary for streaming demand.
Be smart: The last time a clash like this shut down Hollywood was in 2007 and 2008, when the Writers Guild of America failed to come to an agreement with AMPTP, causing writers to strike for 100 days.
Two years ago, the industry was derailed amid a spat between the Writers Guild of America and a trade group representing Hollywood's biggest talent agencies.
The big picture: The backstage workers strike threat is the latest crisis moment for an industry that's been roiled by the pandemic.
Studios have been hit with lawsuits in recent months from actors frustrated with the way they've been compensated in light of new simultaneous theater and streaming releases.
Disney and Scarlett Johansson finally settled a breach of contract lawsuit on this issue last Thursday.
What to watch: Every player in Hollywood is feeling the pressure to consolidate in order to better address new content demands created by streaming.
5. Squid Game is a massive hit
Netflix's newest series "Squid Game" is so far one of the company's most in-demand original series, according to data from Parrot Analytics.
Why it matters: Squid Game could soon become the first non-English Netflix series to top its most-watched list.
Last week, Netflix co-CEO Ted Sarandos said that the South Korean drama had a "very good chance" of becoming its most popular series ever.
Details: Unlike most binge-released series, particularly Netflix Originals, the global audience demand for Squid Game has increased every single day since its debut on Netflix on Sept. 17, according to an analysis from Parrot Analytics.
As of Oct. 2, Squid Game was 102.9x more in-demand than the average show worldwide, per Parrot — a 481% increase in global audience demand from its launch day.
"Most other international Netflix originals peak in demand on their second or third day after launching before trailing off," says Wade Payson-Denney, an insights analyst at Parrot.
The big picture: International content has exploded on streaming, thanks in large part to the pandemic and the creator economy.
6. Ozy's roller-coaster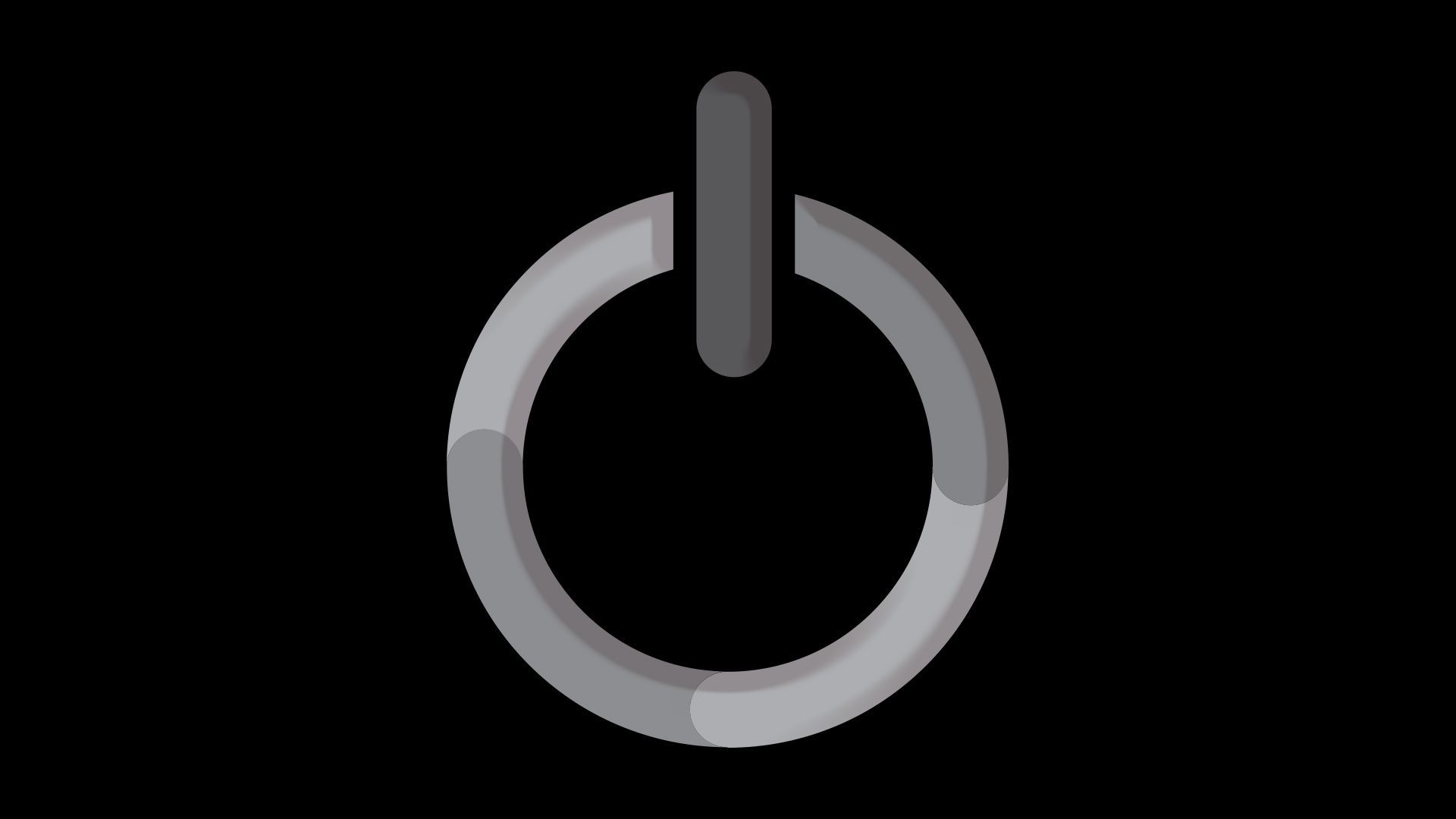 OZY Media CEO Carlos Watson said Monday the company is coming back after telling employees last week that it was shutting down.
Why it matters: Watson offered grand plans in an interview with Axios, but didn't not give many details, leaving doubt about what's real and his ability to pull it off.
7. Fake news hits crypto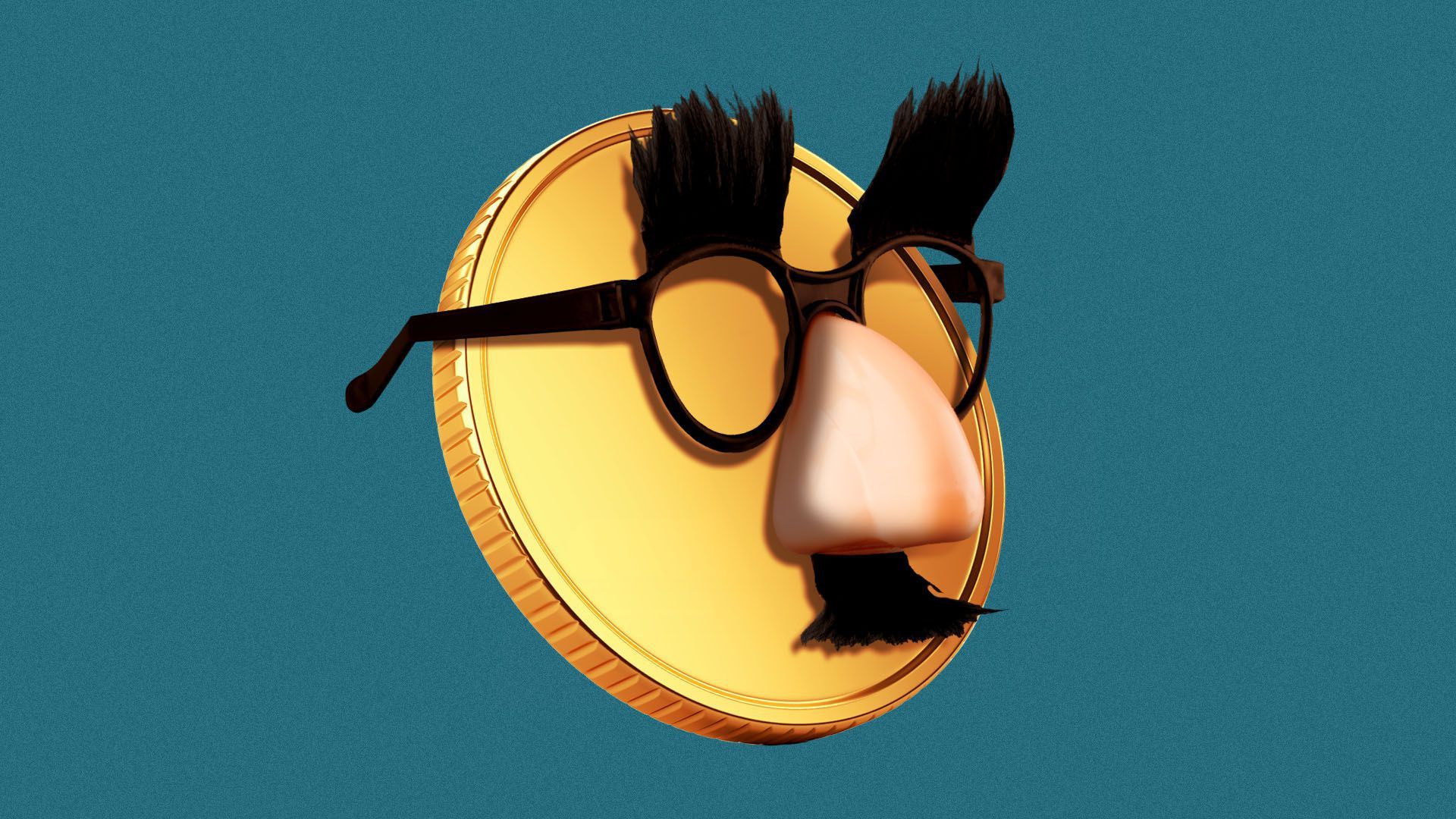 Regulators have their work cut out for them as fake news bleeds into crypto markets, Axios' Hope King writes.
Why it matters: Fake news and pump and dump schemes are not new phenomena in financial markets, but now they're moving into crypto markets.
Catch up quick: The price of litecoin shot up about 30% after a fake press release last month purporting to be issued by Walmart said the retailer would accept litecoin as online payment and cited Litecoin's creator.
Last Friday, the price of XRP jumped at least 4% after a fake release said the Securities and Exchange Commission had dismissed a lawsuit against Ripple, the company behind XRP.   
The bottom line: Because financial and crypto markets move so quickly on news events, scammers might find it more advantageous to pay for a fake press release than distributing that same news on social platforms.