Axios Media Trends
January 17, 2023
Today's Media Trends, copy edited by Sheryl Miller, is 1,699 words, a 6½-minute read. Sign up here.
Situational awareness: Disney's Avatar sequel "The Way of Water" is closing in on $2 billion in global box office sales, which would clear James Cameron's self-imposed benchmark to make the film profitable.
The movie would become only the sixth film in history to pass $2 billion in global ticket sales.
The movie would become only the sixth film in history to pass $2 billion in global ticket sales.
1 big thing: Robinhood's new media company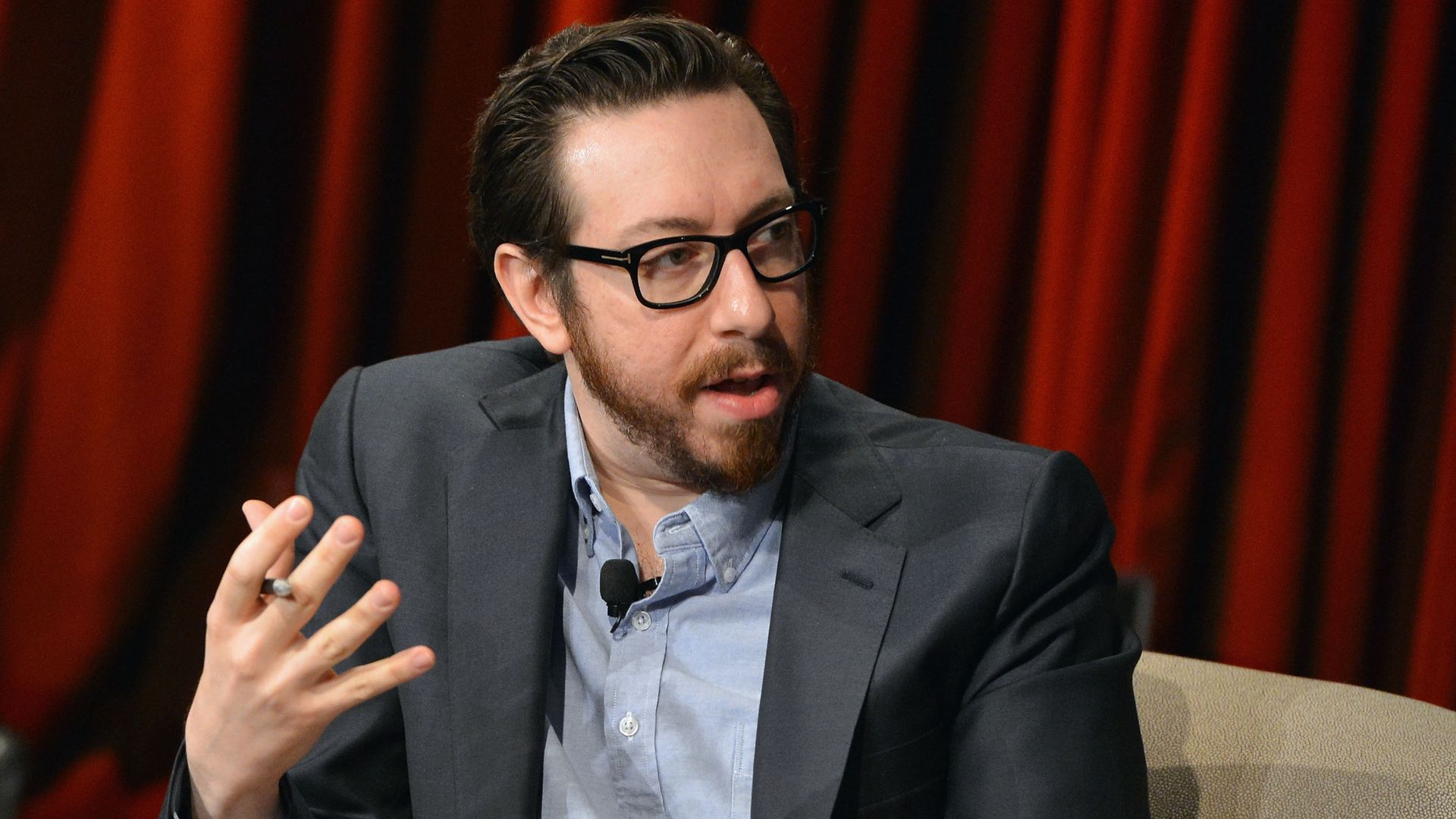 Retail trading platform Robinhood is launching an independent media brand called Sherwood that will be led by veteran tech editor and media entrepreneur Joshua Topolsky.
Why it matters: The entity will build on the success of Robinhood's popular daily markets newsletter, Snacks, and will serve as a branding and customer acquisition tool for Robinhood's trading platform.
Be smart: Prior to the creation of Sherwood, Snacks didn't cover news about Robinhood "to avoid any real or perceived conflict of interest."
But now, Topolsky said, Sherwood and Snacks will cover Robinhood "where and when it makes sense, with disclosures obviously."
Details: Sherwood Media has been set up as an independent LLC that will exist as a subsidiary of Robinhood, in part to ensure that the content produced within Sherwood remains editorially independent.
🍿 The outlet will become the new home to Snacks, which boasts tens of millions of email subscribers, and other products that will cover the culture of money and related topics, such as cryptocurrency, technology and geopolitics, Topolsky said.
Topolsky plans to hire dozens of employees this year, including reporters, editors and social media content creators.
Between the lines: Robinhood will support the creation of the outlet, but Topolsky also plans to create commercial opportunities for the editorial products he's building.
💰 Prior to the creation of Sherwood, Robinhood didn't make any efforts to monetize Snacks. Now, Sherwood is planning to offer exclusive advertising opportunities around its products, beginning with Snacks.
What to watch: Other media companies are eyeing ways to create a media brand that could complement a retail trading platform.
Executives at Yahoo are planning to build a retail trading platform within Yahoo Finance that would allow retail traders to leverage Yahoo Finance's data as part of a full suite of end-to-end trading tools, Axios reported.
2. Scoop: Dozens of media companies set Twitter content deals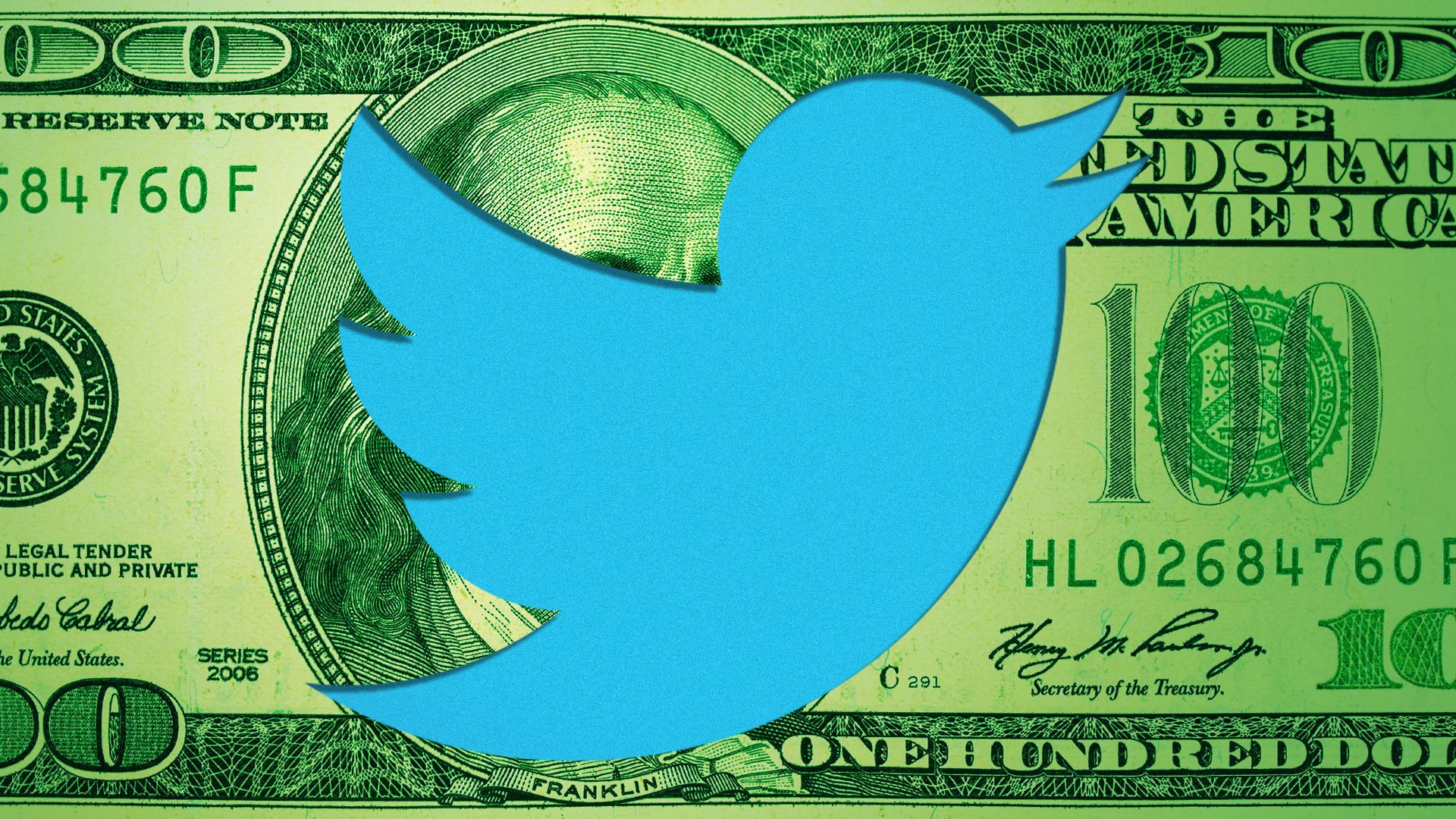 Twitter is planning to run content sponsorship deals with more than three dozen news outlets, media companies and sports leagues in the first half of this year, according to a schedule of events shared with ad partners and seen by Axios.
Why it matters: Elon Musk's leadership style has caused many advertisers to flee, but the media is reaping too much revenue and marketing advantage to quit the platform.
Details: This year, almost all of the major sports leagues, including the NFL, NBA, NHL, MLB, NASCAR, PGA Tour and more, plan to run content deals on Twitter around regular season games and tentpole events, like March Madness, NBA Playoffs and the Super Bowl, according to the schedule seen by Axios.
🏈 Sports publishers like CBS Sports, Turner Sports, ESPN, Fox, Univision and Telemundo are also slated to take part in deals around key sports events, per the document.
🗞️ News outlets such as the Wall Street Journal, NBCU, Reuters, Axios, Bloomberg, Forbes, Conde Nast and USA Today are also slated to participate in various Twitter content deals around tentpole moments such as the World Economic Forum, CES and Pride Week.
📺 Entertainment and TV companies such as NBCU, Paramount, Fox and Disney are all slated to run content aligned with various award shows, concerts and prime-time TV hits, like "The Bachelor," "RuPaul's Drag Race" and "The Masked Singer."
How it works: Over the past few years, media companies and sports leagues have brokered multiyear deals with Twitter through a selective program called Twitter Amplify.
The program pairs advertisers with timely videos from premium publishers, and publishers split a percentage of ad revenue made from their videos with Twitter.
Some content partners, like NBCU, sell ads directly to brands that want to sponsor their videos and share a portion of that ad revenue with Twitter. Others, like the NFL, rely on Twitter to sell the ads across their video content.
The bottom line: There's little financial downside to staying in the content deals for publishers on the platform. But the companies and leagues don't want to broadcast that they are sticking with the deals because they fear reputational damage from Musk-era Twitter's free-speech free-for-all.
3. Twitter's lock on news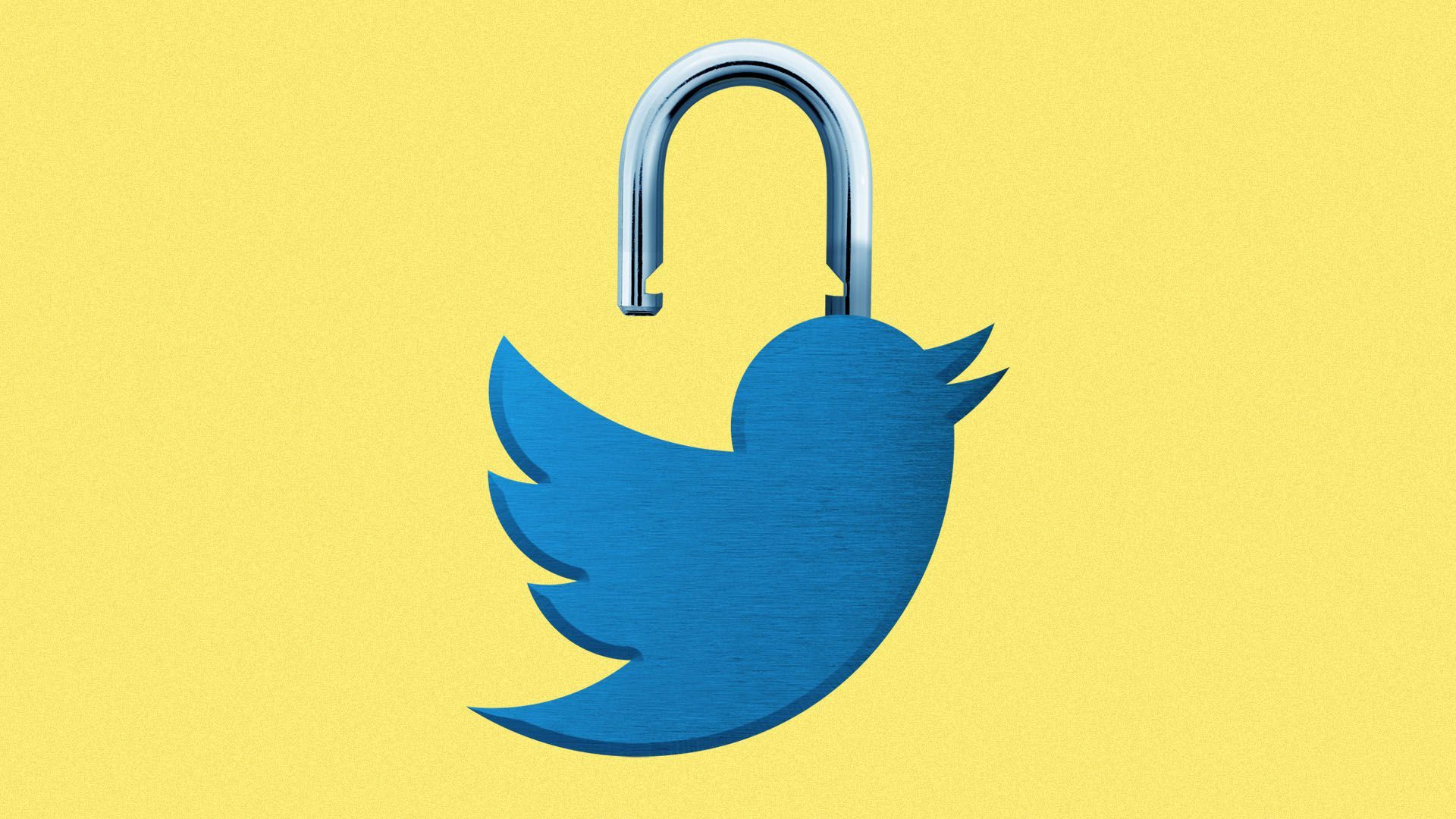 Most efforts by news organizations to quit Twitter have been brief or nonexistent, even for companies entangled in Musk's banning of journalists last year.
The Washington Post continued to run Twitter ads to boost views to its branded content campaigns on the platform late last month, despite one of its reporters being banned a few weeks prior, sources told Axios.
CNN said last month it will "reevaluate" its relationship with Twitter in light of Twitter banning its tech journalist Donie O'Sullivan from the platform. O'Sullivan's account has been reinstated, but he still hasn't been able to tweet. CNN hasn't updated its statement.
Puck News paused advertising on the platform briefly but returned to buying ads once Musk reinstated the banned journalists' accounts.
CBS News quit Twitter for less than two days last year.
By the numbers: While many advertising categories across Twitter saw between a 30%–60% drop in the number of active U.S. advertisers last quarter compared to the same quarter in 2021, the number of active U.S. media and entertainment advertisers fell by less than 15%, according to a source familiar with the situation.
Companies like Bloomberg, the Wall Street Journal and others continue to buy sponsored tweets, mostly to help with subscriber acquisition.
Others, including Gannett's USA Today and Conde Nast, have still been running Twitter ads around branded content campaigns.
4. Peak TV still peaking
The number of new, original scripted series hit a record high in 2022, following a slower growth period during the pandemic, thanks to production delays.
Why it matters: Streaming has created a new level of demand for original programming, but media executives remain conflicted about when the demand will finally start to slow down.
Details: In total, 599 original scripted television series were produced last year, up 7% from 2021, according to the latest data from FX Networks Research.
That number has grown nearly 3x since 2010, a testament to streaming's influence on Hollywood.
Flashback: Pandemic puts Peak TV on pause
5. 🥊 Disney braces for proxy battle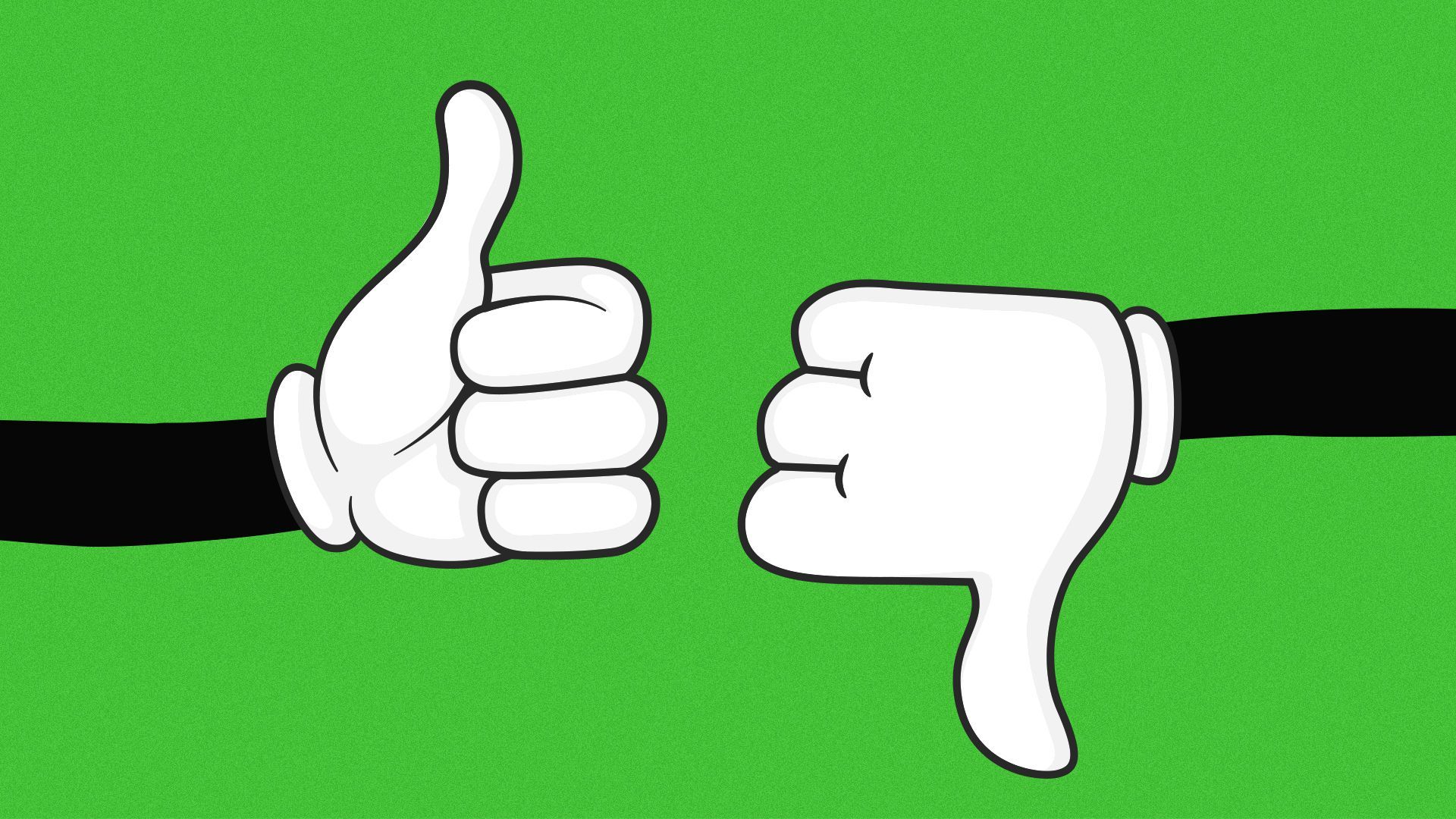 Trian Partners co-founder Nelson Peltz is preparing to launch a proxy fight against Disney in a bid to keep the pressure on the media giant to get its Magic Kingdom in order, Axios' Tim Baysinger writes.
Why it matters: If Disney shareholders back Peltz's move to join the board, it could lead to even more board and management team changes at the company.
Driving the news: In a presentation filed with the SEC today, Disney defended its board and management team, writing "Nelson Peltz does not understand Disney's businesses and lacks the skills and experience to assist the board in delivering shareholder value in a rapidly shifting media ecosystem."
Details: Peltz is not arguing for Iger to be replaced — though in comments last week, the veteran agitator does not seem to be a fan. He threw shade on the CEO's total shareholder return record and argued against Disney's $71 billion deal for Fox Entertainment assets.
Peltz is also not pushing for a strategic move, such as selling ESPN or other TV assets.
"They have to buy Hulu or they have to get out of the streaming business," he said during an interview on CNBC.
Disney is on the hook to buy out Comcast's 33% stake in Hulu by next year for at least $9 billion.
The big picture: Peltz made clear that, in addition to keeping pressure on Iger, Trian plans to keep the heat on Disney's new chair, Mark Parker, who was on the board when the company bought Fox's media assets — a deal Peltz says put Disney's balance sheet in shambles.
Go deeper: Sign up for Axios Pro Media Deals authored by Tim and Kerry Flynn.
6. ⚖️ New algorithm pressure on Big Tech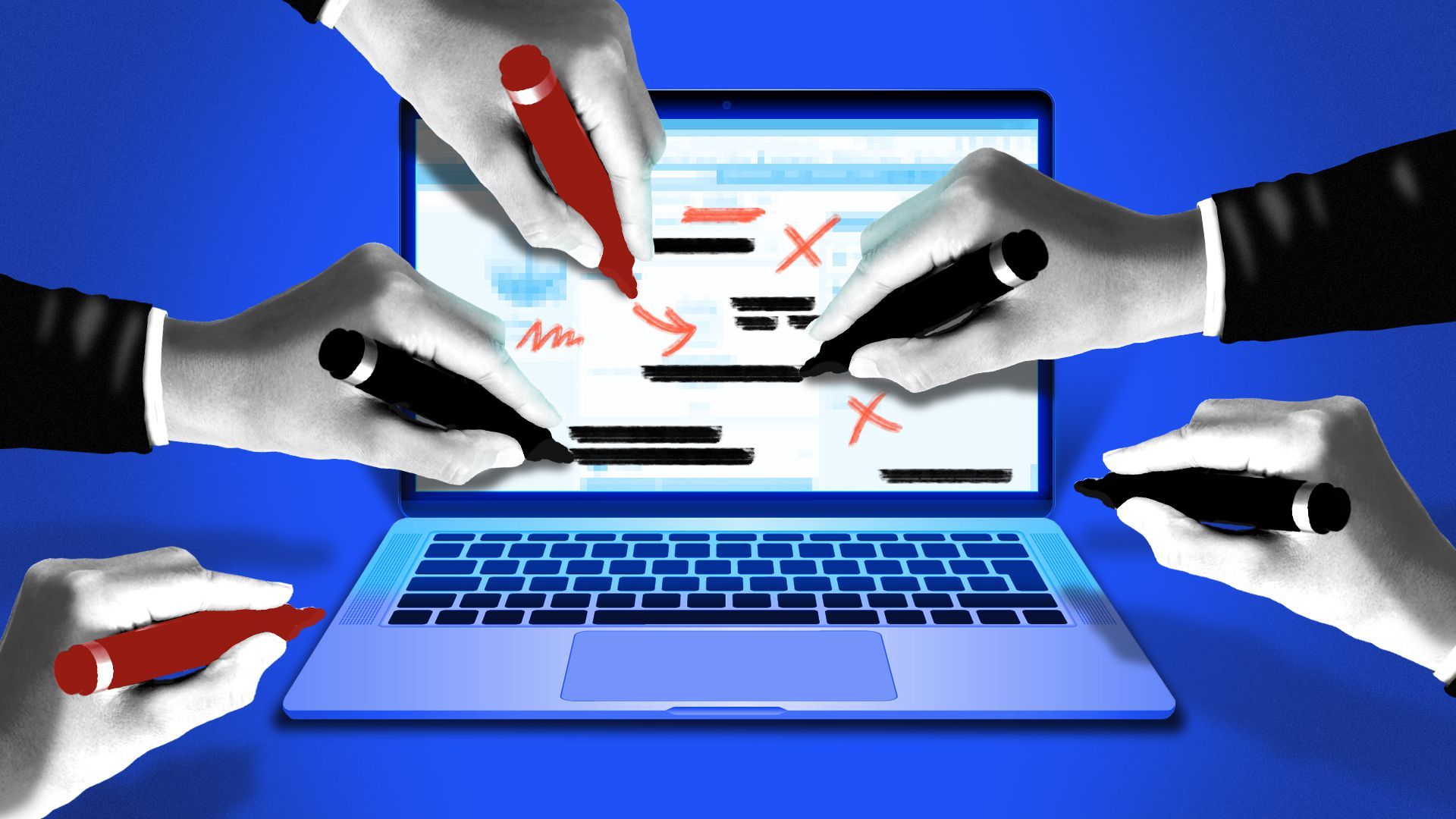 Tech giants are facing renewed calls to be held accountable for the way their algorithms distribute content.
Why it matters: Silicon Valley has for years been shielded by a law that protects tech companies from being held liable for the content their users post. Now, lawmakers are turning their attention toward whether the algorithms Big Tech uses to promote such content should be scrutinized.
Driving the news: In an op-ed published last week in the Wall Street Journal, President Biden called for reform, including more transparency surrounding algorithms used by Big Tech to distribute content.
Later on Thursday, Google filed a key defense brief in an upcoming Supreme Court case that will decide whether Big Tech's legal protections apply to the algorithms that YouTube and other platforms use to select what content to show users, per Axios Ashley Gold.
What to watch: The U.K. Parliament will debate a new online safety bill today that's meant to protect children and adults from harmful online content.
The bill as it currently stands would penalize tech firms for failing to uphold its terms of services around harmful content.
Changes to the bill are also being considered that would make senior tech execs criminally liable for breaching the new rules.
7. Streaming comes for embattled award shows
Netflix's deal to televise the SAG Awards could be a look into the future of the award show industry amid dwindling TV audiences, Tim Baysinger writes.
Why it matters: Major award shows like the Oscars and Emmys have long been big business for broadcast TV networks, which have been able to use giant audiences to charge premium ad rates.
The big picture: The SAG Awards' move away from linear TV to streaming is not the first — and probably won't be the last.
In 2021, the Academy of Country Music Awards left its longtime home of CBS, where it aired for 23 years, for Amazon after CBS balked at the price to keep the show on its airwaves.
What to watch: The Golden Globes, which has no TV deal after Tuesday's comeback show, will serve as a major bellwether for that industry's future.
The Tuesday night show drew 6.25 million viewers, according to Nielsen. The only Globes-related broadcast to do worse was the 2008 show, which was replaced by a press conference announcing the winners amid the 2007–08 writers strike.
The Los Angeles Times reports ABC and CBS could be interested if NBC decides not to cut a new deal.
What's next: The contracts for the Emmys, Grammys and Tonys all run through 2026, while the Oscars' current deal expires in 2028.