Inside Nelson Peltz's proxy fight to fix Disney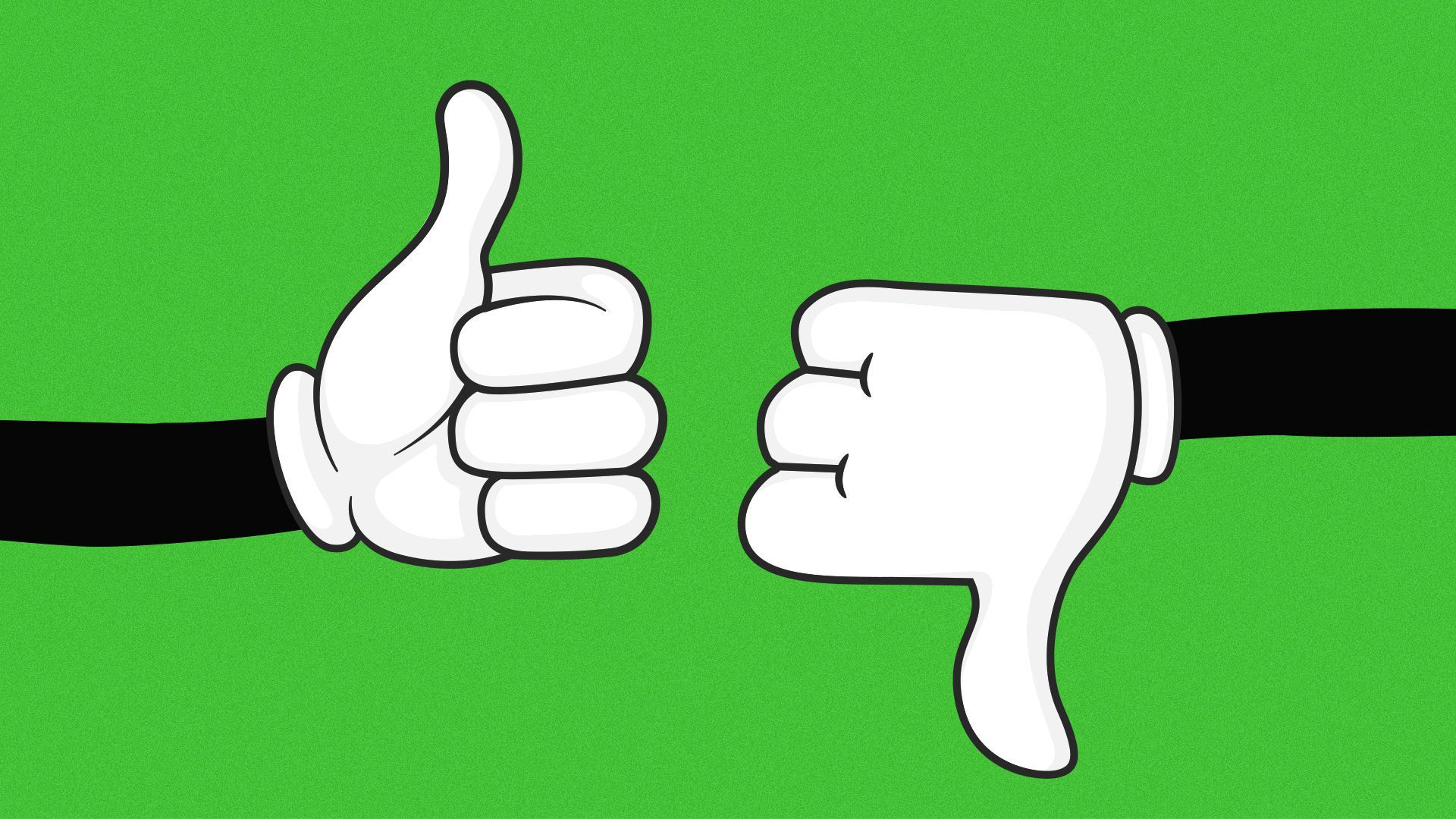 Trian Partners co-founder Nelson Peltz is launching his proxy fight against Disney in a bid to keep the pressure on the media giant to get its Magic Kingdom in order.
Why it matters: If Disney shareholders back Peltz's move to join the board, it could lead to even more board and leadership changes at the company.
Of note: Peltz is not arguing for Iger to be replaced — though in comments this morning, the veteran agitator does not seem to be a fan, and he threw shade on the CEO's total shareholder return record. Peltz is also not pushing for a strategic move, such as selling ESPN or other TV assets.
"They have to buy Hulu or they have to get out of the streaming business," he said during an interview on CNBC this morning.
Disney is on the hook to buy out Comcast's 33% stake in Hulu by next year for at least $9 billion.
The big picture: Trian Partners bought more than $800 million worth of Disney shares shortly after Disney's clunker of a fourth quarter last fall.
Peltz made clear today that, in addition to keeping pressure on Iger, Trian plans to keep the heat on Disney's new chairman, Mark Parker, who was on the board when the company bought Fox's media assets — a deal Peltz says put Disney's balance sheet in shambles.
"Think of all the positive impacts we've had in such a short period of time. Think of how much more we can help," he said, referring to Trian's track record at company's such as P&G.
Catch up quick: Disney named Nike executive Parker as chairman of its board yesterday afternoon, replacing Susan Arnold, who leaves after a little more than a year atop Disney's board.
Arnold had been on Disney's board since 2007 and thus was facing the 15-year term limit under the company's board policy. Under her direction, the board gave former CEO Bob Chapek a three-year contract extension last summer, only to replace him with Bob Iger five months later.
Parker will also head up a new succession planning committee to help with Iger's two-year goal of finding a permanent successor as CEO.
Disney's stock price has been cut in half over the last two years under Chapek, Iger's hand-picked successor.
Go deeper