I'm headed down to Mountain View for the next couple of days for Google I/O. If you are there, say hi. If not, I'll be posting stories to the Axios stream and recapping things in Login.
https://www.axios.com/newsletters/axios-login-d83f0f3e-0247-4805-8558-16a4249fe268.html?chunk=0#story0
1 big thing: Google aims to get ahead of techlash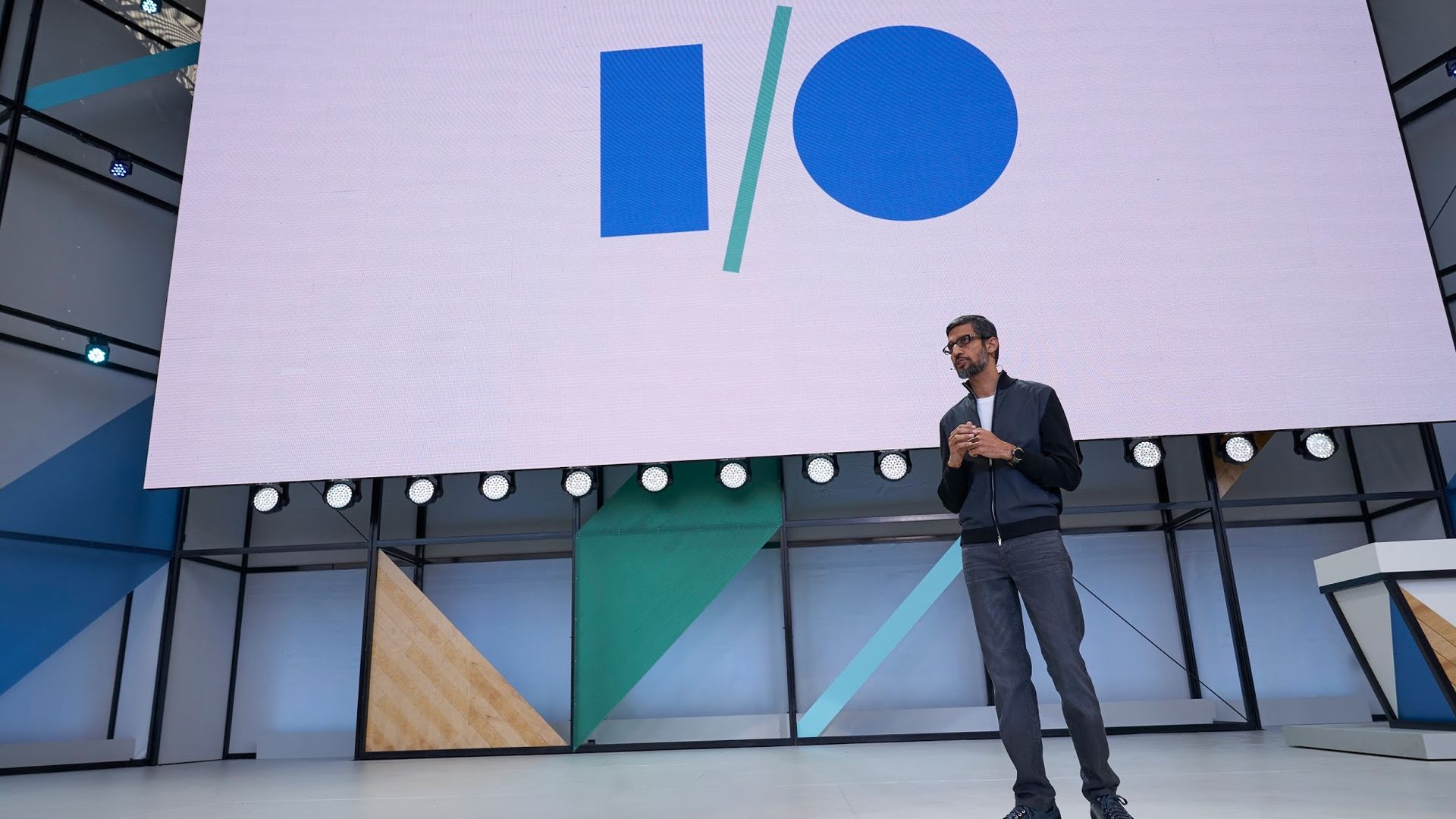 While those attending Google I/O today will be mostly developers, Google is also playing to another crowd: the skeptics of Big Tech.
Why it matters: Like Facebook, Google is keenly aware of the so-called Techlash. Google has thus far avoided being tarred as heavily as Facebook and would very much like to keep it that way.
Yes, but: There are plenty of reasons that the tide of criticism could move to Google, including its ad dominance, a range of issues related to YouTube, and the fact that it arguably knows way more about users than Facebook.
What to expect: In discussing its wide-ranging use of artificial intelligence, Google will take pains to highlight both its ethical standards as well as some of the ways that AI is being used for good in areas like health care.
Separately, the Washington Post reported Monday that Google will unveil a set of tools designed to help both individuals and families manage the amount of time spent on mobile devices — another area where tech companies have been under fire.
https://www.axios.com/newsletters/axios-login-d83f0f3e-0247-4805-8558-16a4249fe268.html?chunk=1#story1
2. White House to meet tech giants on AI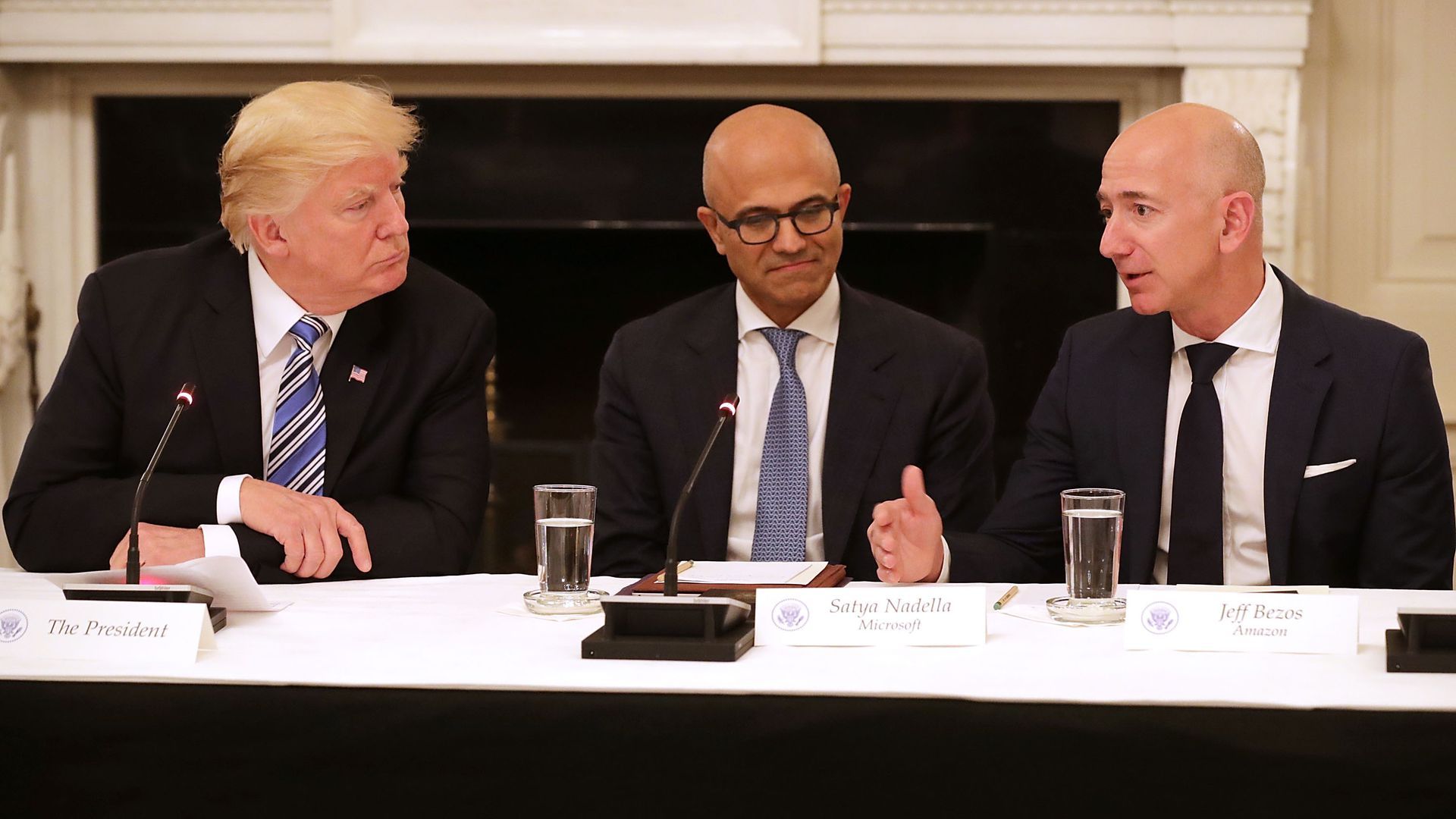 The White House will hold a meeting Thursday with major tech corporations to discuss artificial intelligence, David McCabe reports.
Why it matters: America finds itself in a race with other countries, most notably China, to advance AI technologies.
"In order to maintain America's leadership on AI, the administration should continue to invest in research and development, and advance programs that equip the workforce with skills of the future."
— Dean Garfield, Information Technology Industry Council, in statement
The guest list includes companies like Facebook, Amazon and Nvidia, per the Washington Post, which first reported the meeting. Facebook said it was sending Jérôme Pesenti, its vice president of AI.
https://www.axios.com/newsletters/axios-login-d83f0f3e-0247-4805-8558-16a4249fe268.html?chunk=2#story2
3. Google and Facebook halt bail bond ads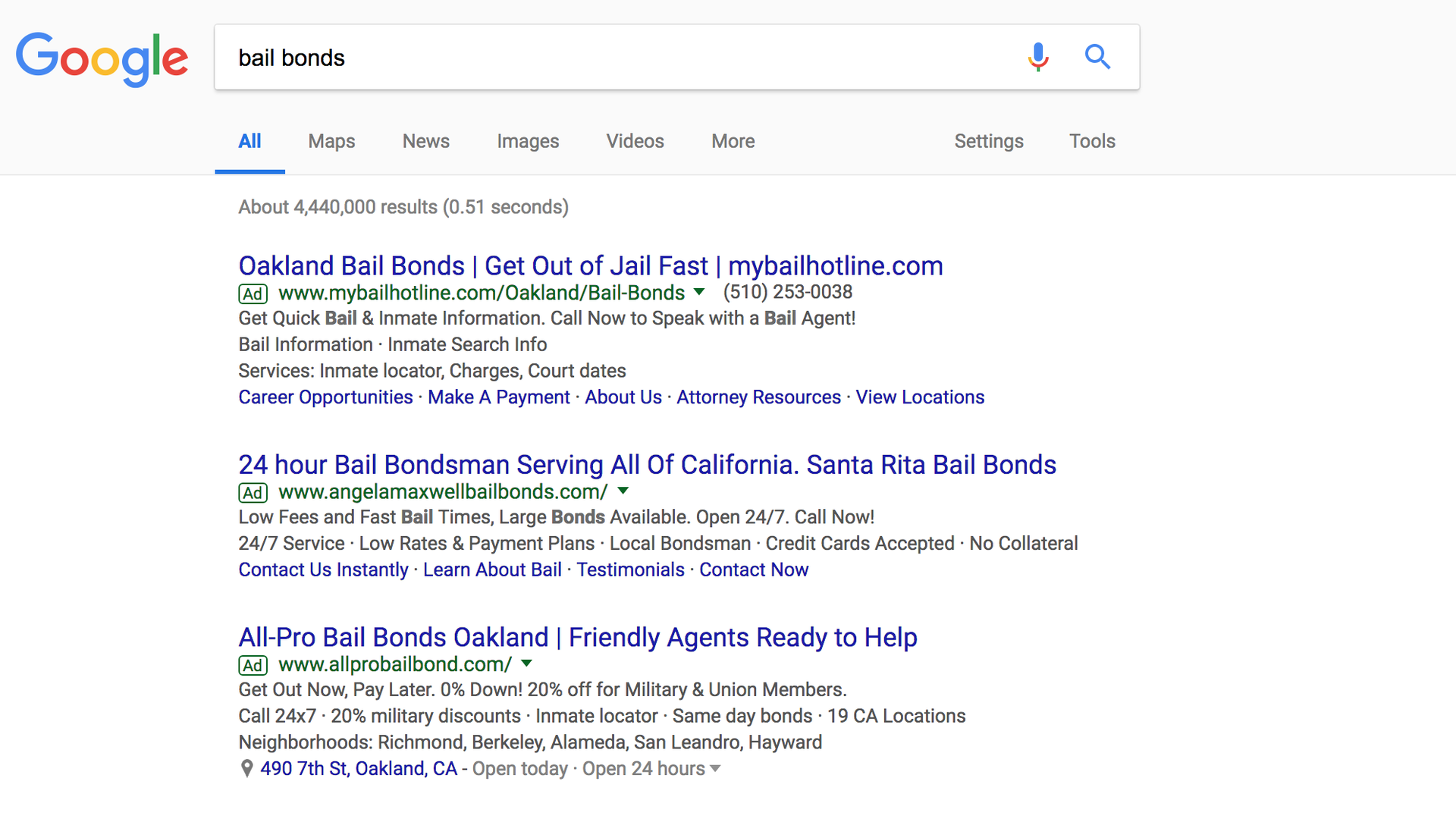 Google announced Monday it would stop accepting ads for bail bond firms, a move quickly matched by Facebook.
What they're saying: "We made this decision based on our commitment to protect our users from deceptive or harmful products," Google said in a blog post, adding that it had talked with a range of groups before making the move.
Reaction: A number of those pushing broader reform of the bail system praised the companies' moves. Color of Change executive director Rashad Robinson said it's an important step to isolate the for-profit bail bonds industry.
"At a time when corporations are finally being held accountable for their roles in enabling mass incarceration, it is encouraging to see a company as powerful as Google cutting ties with businesses that profit from incarcerating poor black and brown people," Robinson said.
Tech industry alternatives: Tech startups have been looking to address the issue in other ways.
Among them is Appolition, an app that encourages people to donate the spare change on their purchases to help people in need of bail. "I think the banning of the ads is a symbolic step at taking a stance of the lending schemes of bail bondsmen," founder Kortney Ryan Ziegler said.
Jay-Z is among backers of a different approach, called Promise, that aims to work with courts and communities on an alternative to the bail system, TechCrunch writes.
Another effort, meanwhile, lets people use their computers' spare resources to mine cryptocurrency that can be converted to cash and used to post bail.
Our thought bubble: It's not totally clear how much removing ads will move the needle. Demand for such services will likely remain as long as courts still require cash bail. And, while companies won't be able to advertise on Google and Facebook, they'll use other means.
I spoke with Big Tech companies, startups and groups advocating for bail reform and no one disputed the economics. But, several said the moves are a way to draw attention to the issue and call out the industry's practices.
Facebook and Google imposed a similar ban on payday loans in 2015 and 2016, respectively. That effort targeted another industry that, while legal, is seen as preying on poor communities. Earlier this year, both companies also banned ads for cryptocurrency-related ventures.
https://www.axios.com/newsletters/axios-login-d83f0f3e-0247-4805-8558-16a4249fe268.html?chunk=3#story3
4. Facebook's new policy tackles issue ads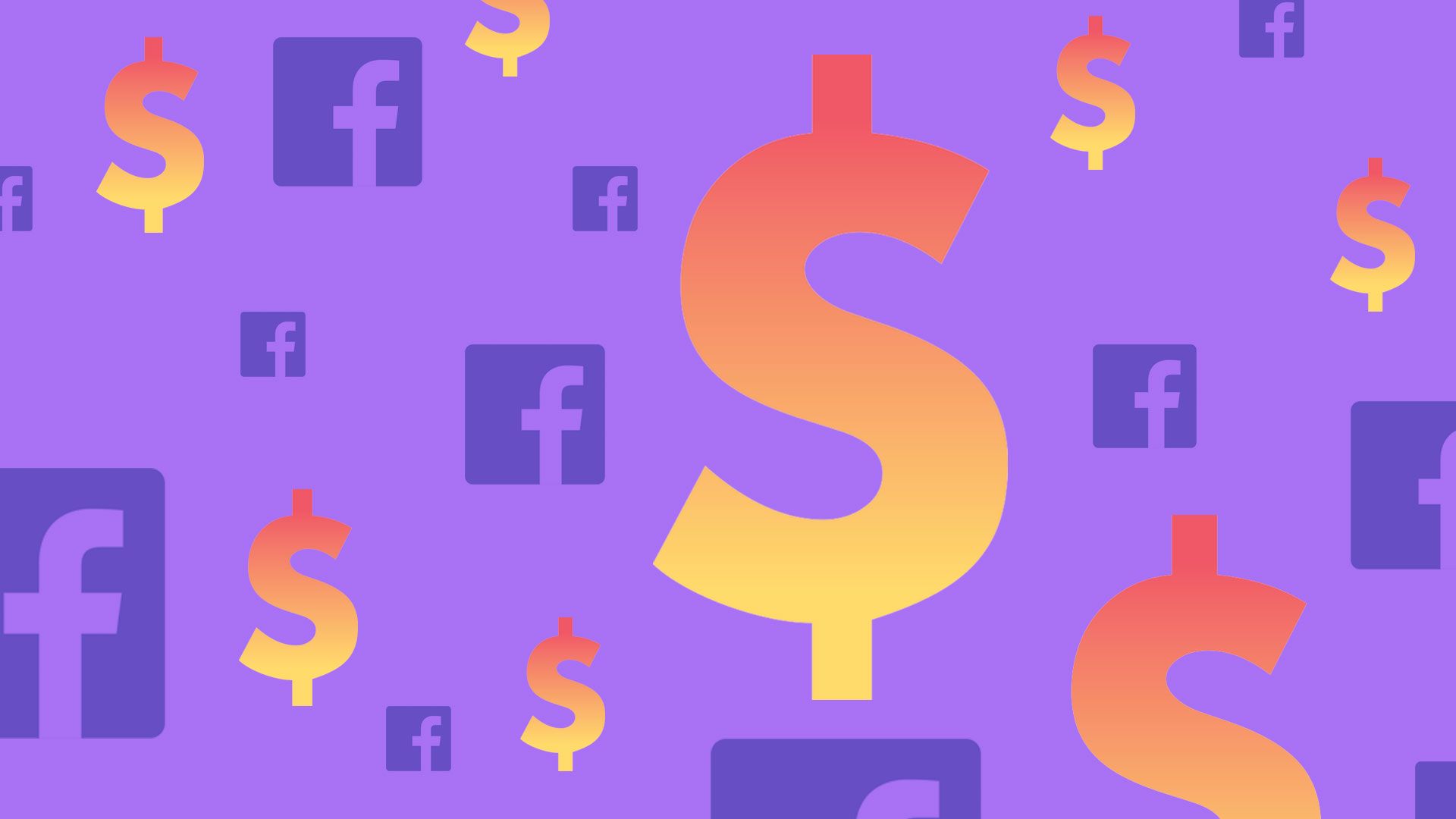 Facebook is defining what it considers "issue ads" through an initial list of topics, ranging from abortion to guns. Ads on these topics will require authorization and labeling on its platform in the U.S., Sara Fischer reports.
Why it matters: The definition of an issue ad can be very nuanced, which is why it's often more difficult to regulate than election ads, which tend to simply advocate for one candidate over another.
Our thought bubble: Creating a list of topics is a good start, but there will inevitably be instances where there are discrepancies about what is considered an "issue ad." To tackle this, Facebook says it has been working with third parties that analyze policy data around the world, and that the list may evolve over time.
Facebook's initial list of what it considers an "issue ad": Abortion, budget, civil rights, crime, economy, education, energy, environment, foreign policy, government reform, guns, health, immigration, infrastructure, military, poverty, social security, taxes, terrorism, and values.
Go deeper: Sara has more here.
https://www.axios.com/newsletters/axios-login-d83f0f3e-0247-4805-8558-16a4249fe268.html?chunk=4#story4
5. Gates is big on Apple's stock, bearish on Bitcoin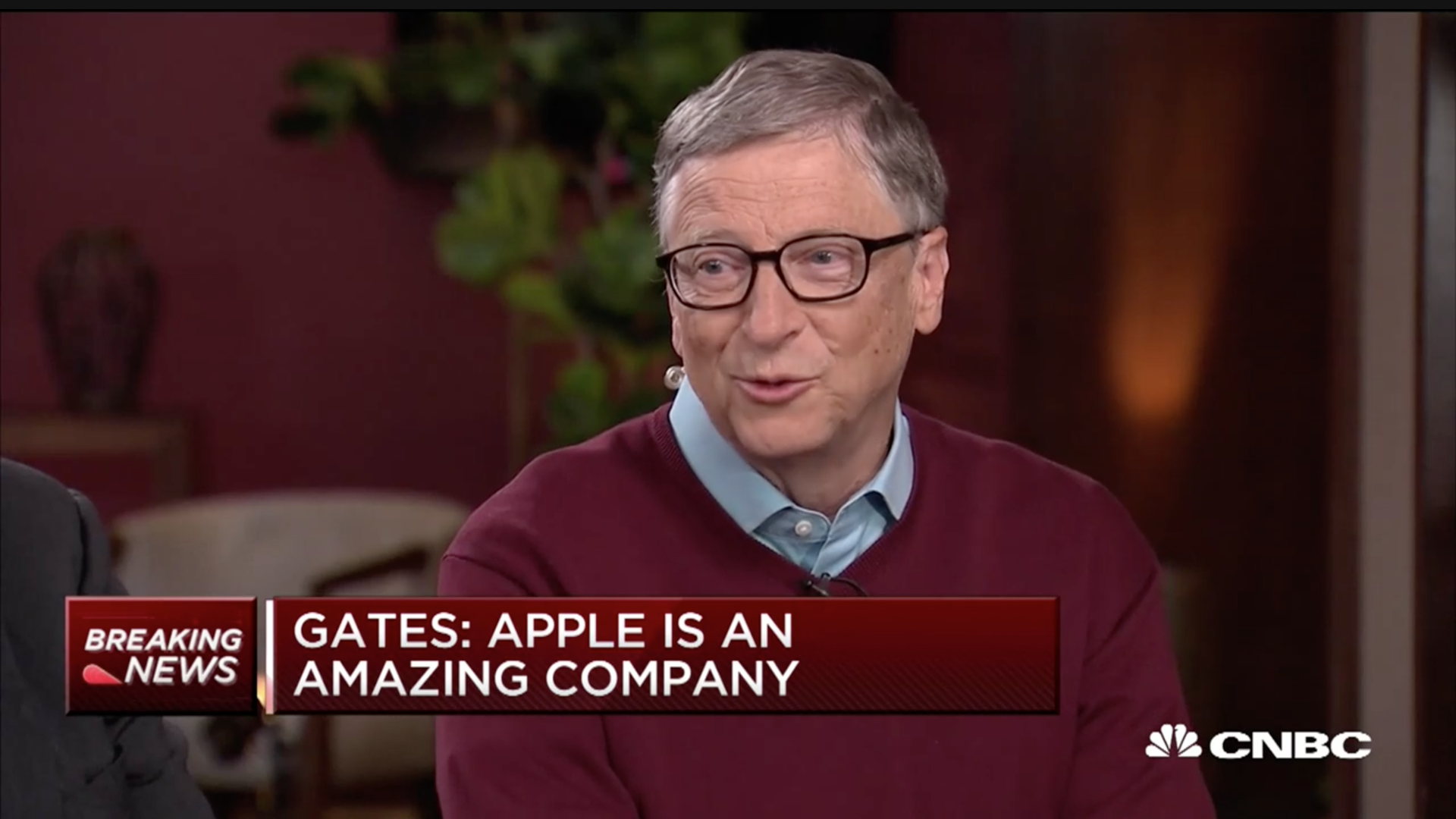 Here's something you don't see every day: Microsoft co-founder Bill Gates on CNBC talking up Apple and its profit margins. Yet that's what happened Monday as Gates supported pal Warren Buffett's stake in the iPhone maker.
"Apple's an amazing company, and the multiple's not gigantic," Gates told the financial network. You can watch the video here.
My thought bubble: This is a big shift from someone who once banned his family from owning iPods. That said, it's as weird to hear Gates talking stock multiples as it is to hear him touting Apple.
Bitcoin opinion: Gates is no fan of Bitcoin, to say the least. "I would short it if there was an easy way to do it," he said, saying that "as an asset class, you're not producing anything and so you shouldn't expect it to go up. It's kind of a pure 'greater fool theory' type of investment."
However, Gates has made his feelings on Bitcoin known before, saying in a Reddit AMA earlier this year that the main appeal of cryptocurrencies is their anonymity.
"I think the speculative wave around ICOs and cryptocurrencies is super risky for those who go long," he said.
https://www.axios.com/newsletters/axios-login-d83f0f3e-0247-4805-8558-16a4249fe268.html?chunk=5#story5
6. Take Note
On Tap
Trading Places
Snap CFO Drew Vollero is stepping down, to be replaced by Amazon finance VP Tim Stone.
ICYMI
https://www.axios.com/newsletters/axios-login-d83f0f3e-0247-4805-8558-16a4249fe268.html?chunk=6#story6