Axios Login
March 17, 2023
My men's bracket is, if not "busted," at least severely bent. On to the women's tournament. (Go Stanford.) Today's Login is 1,350 words, a 5-minute read.
1 big thing: Meta's metaverse is on the back burner
A year and a half after renaming itself after its metaverse initiative, Meta has noticeably de-emphasized that vision for the future, Axios' Peter Allen Clark reports.
The big picture: Meta is fully in sync with a moment that has many large companies cutting headcounts, shuttering side projects and chasing the promise of generative AI.
This week the firm announced a massive second round of layoffs. It recently killed off its Portal platform. And CEO Mark Zuckerberg, while not disavowing his metaverse dream, sounds more eager to talk about AI.
By the numbers: Meta is moving in tandem with the wider industry.
According to PitchBook data compiled by Axios Media Deals' Tim Baysinger, through March 16, 2022, companies that played in the metaverse or web3 space had raised nearly $2 billion in funding. So far this year, metaverse and web3 companies have raised $586.7 million, a bit more than a quarter of last year's total.
The totals for generative AI companies are the inverse: Through March 16, 2022, the generative AI space saw $612.8 million in funding. This year, it's up to $2.3 billion.
Driving the news: In a note Tuesday announcing Meta would lay off 10,000 more employees, Zuckerberg spotlighted AI work and reduced the metaverse to an "also."
"Our single largest investment is in advancing AI and building it into every one of our products," Zuckerberg wrote. "Our leading work building the metaverse and shaping the next generation of computing platforms also remains central to defining the future of social connection."
Last month, Zuckerberg shared that the company is "creating a new top-level product group at Meta focused on generative AI to turbocharge our work in this area."
One of Meta's most touted metaverse products, Horizon Workrooms, was designed to facilitate a collaborative, virtual working environment. In Tuesday's note, however, Zuckerberg stressed the importance of employees working together in an office, and wrote that engineers who joined the company in person "performed better on average than people who joined remotely."
Flashback: In October 2021, then-Facebook changed its corporate name to Meta.
The move was seen as an attempt to shift attention away from intensifying scrutiny and criticism of Facebook and Instagram, as well as a way to capitalized on the metaverse buzz that had enchanted investors and developers.
Since then, Meta faced user declines and an ad market slowdown.
State of play: Meta has reportedly had a difficult time keeping users on its virtual reality products.
According to an internal presentation shared with The Verge last month, Meta's vice president for VR Mark Rabkin told employees that the three-year-old Quest 2 is struggling with new users.
Further reporting from The Verge found that users weren't coming back to Meta's flagship Horizon Worlds social space, with only one in 10 users returning to the app within a month.
What they're saying: "Our priorities haven't changed since last year," Zuckerberg said in last month's fourth quarter earnings call. "The two major technological waves driving our roadmap are AI today and over the longer term the metaverse."
Meta did not respond to a request for comment.
Yes, but: For all its talk of AI, Meta still has big metaverse plans in the works for both hardware and software.
The internal presentation reported by The Verge showed that Meta is dedicated to a robust hardware roadmap over the next few years, with new VR headsets, AR glasses and a "neural interfaces watch."
Additionally, much of its messaging around AI positions new generative AI capabilities as tools to help build experiences within the metaverse.
2. Microsoft weaves AI throughout Office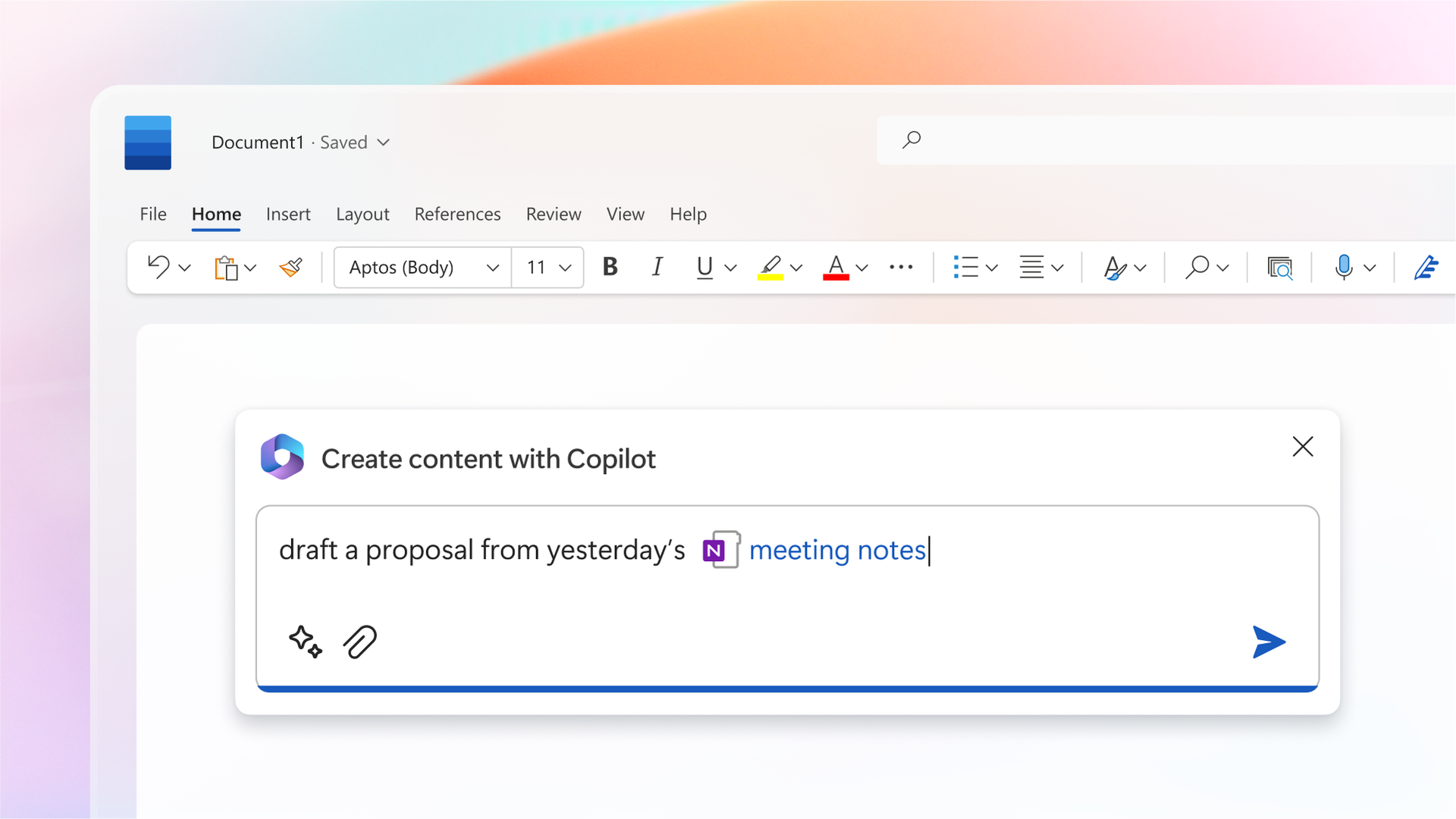 In debuting new AI features for Office on Thursday, Microsoft showed how the technology can act as a powerful assistant across Office apps, handling everything from drafting e-mails to to summarizing a meeting to turning a Word document into a PowerPoint presentation.
Yes, but: Access remains highly limited, with only 20 companies now able to use the Office app copilots.
Details: Microsoft has added what it calls "copilots" to Word, Excel, Outlook, PowerPoint and Teams, among other products.
In addition to the in-app copilots, Microsoft also announced Business Chat, which works from within Bing search, Microsoft Teams and on the web to let employees use AI to search across a range of corporate data.
In each case, Microsoft is serving up options to workers — but the system is designed to require human approval before taking actions, such as sending an email.
The big picture: Others, including Google, are developing and deploying their own generative AI systems.
Google announced earlier this week it was also building AI into its Google Docs apps, now known as Workspace.
Salesforce last week said it would incorporate such tools throughout its customer relationship software and partner with OpenAI to bring ChatGPT to Slack. Like Microsoft, Salesforce highlighted the need to keep a human in the loop.
Between the lines: Microsoft is trying to thread a needle here of aggressively putting AI into its products while moving slow enough to study how the technology performs in real-world use.
"You will see where there are weaknesses and foibles," Charles Lamanna, Microsoft's corporate VP of business applications and platform, told Axios. "You will see where there is pure magic."
Be smart: Microsoft said it plans to expand access in the coming months, but it hasn't said how much all these AI features will cost.
"There is a non-trivial cost of running this AI at scale," Lamanna said.
Although it does use the latest GPT-4 engine for some queries, Microsoft is also using less costly models, such as GPT-3.5 and ChatGPT, for others, Lamanna said.
Of note: Microsoft sees the new copilots as not just a way for people to make better use of their data, but also to harness more of the capabilities of its complex software.
Most people, for example, only use about 10% of PowerPoint's capabilities; the company sees AI as an easier way to access the other 90%.
3. A new push to make Big Tech pay for broadband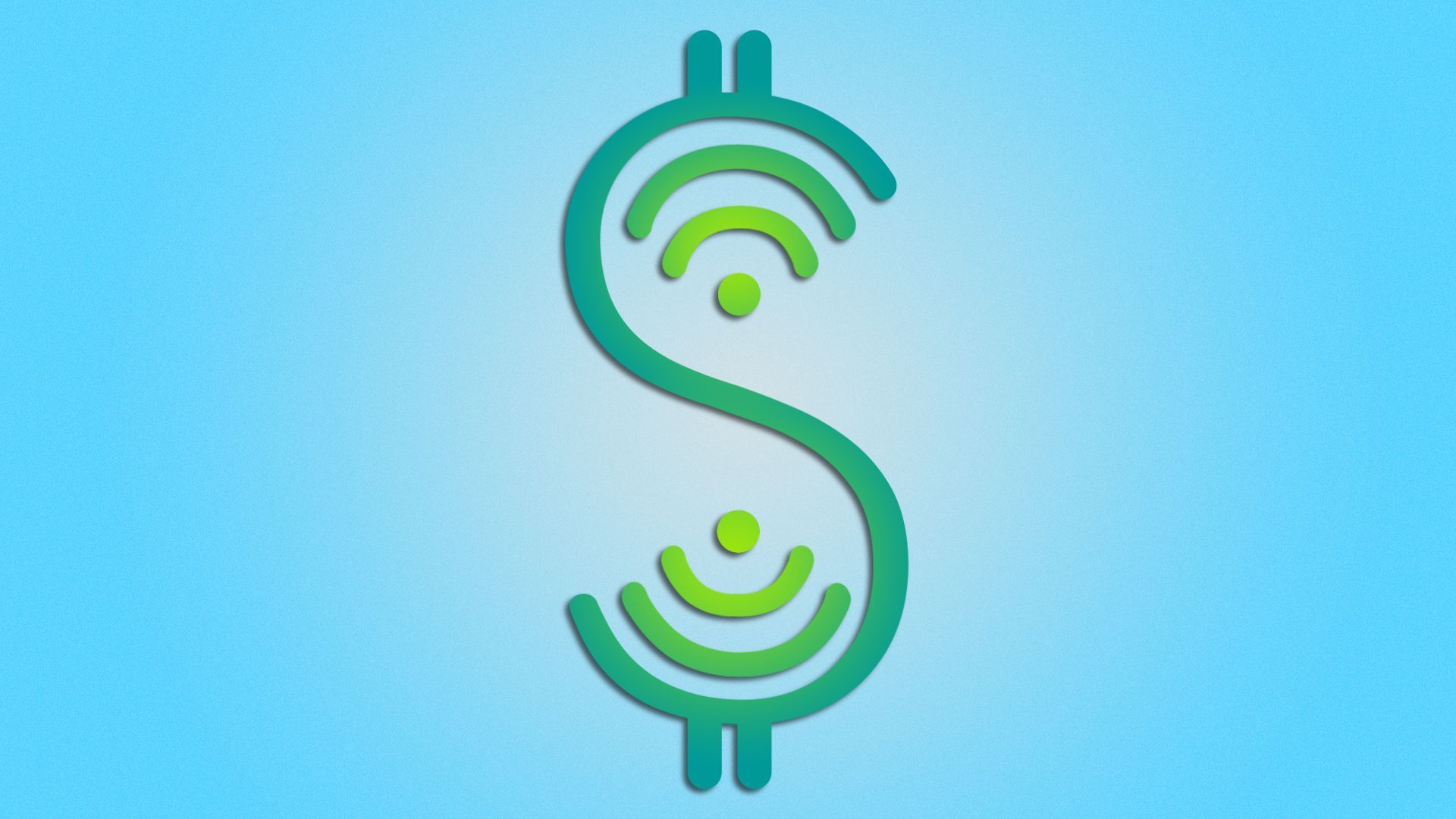 A bipartisan group of senators reintroduced a bill Thursday directing the FCC to study the feasibility of collecting contributions for internet service from platforms like YouTube, Netflix and Google, as Ashley Gold scooped for Axios Pro Tech Policy readers.
Why it matters: Congress hasn't given up on trying to find new ways to tax the companies that rely on internet service to reach consumers as the idea picks up steam abroad and sentiment against Big Tech remains high.
The big picture: The European Commission is looking into its own potential program that would have Big Tech help foot the bill for investments in Europe's telecommunications network, something telecom operators have been pushing both there and in the U.S.
What they're saying: "It is important to ensure the costs of expanding broadband are distributed equitably and that all companies are held accountable for their role in shaping our digital future," Sen. Roger Wicker (R-Miss.) said in a statement to Axios.
Flashback: The idea to tax Big Tech to underwrite the FCC's broadband fund, which supports internet service in rural areas, schools, libraries and hospitals, first picked up steam among Republicans in 2021.
Tech companies have fought hard against the idea that they're responsible for such contributions, with some arguing fees would inevitably be passed down to consumers.
For more content like this, subscribe to the Axios Pro Tech Policy newsletter launching March 27.
4. Take note
On Tap
Trading Places
ICYMI
Canadian private equity firm Ethical Capital Partners has acquired Pornhub parent company MindGeek. (The Verge)
The Federal Trade Commission ordered Meta, TikTok, YouTube, Twitter and other platforms to submit information on how they screen ads for scams and fraudulent products as part of the agency cracking down on social media fraud. (FTC)
Errata
In the trading places section of Wednesday's newsletter, we misstated the name of payments company Tilia, which has made some recent hires.
5. After you Login
ESPN created this page to track how many people still have a perfect bracket in its men's and women's challenges.
Thanks to Scott Rosenberg and Peter Allen Clark for editing and Lisa Hornung for copy editing this newsletter.