Facebook changes corporate name to Meta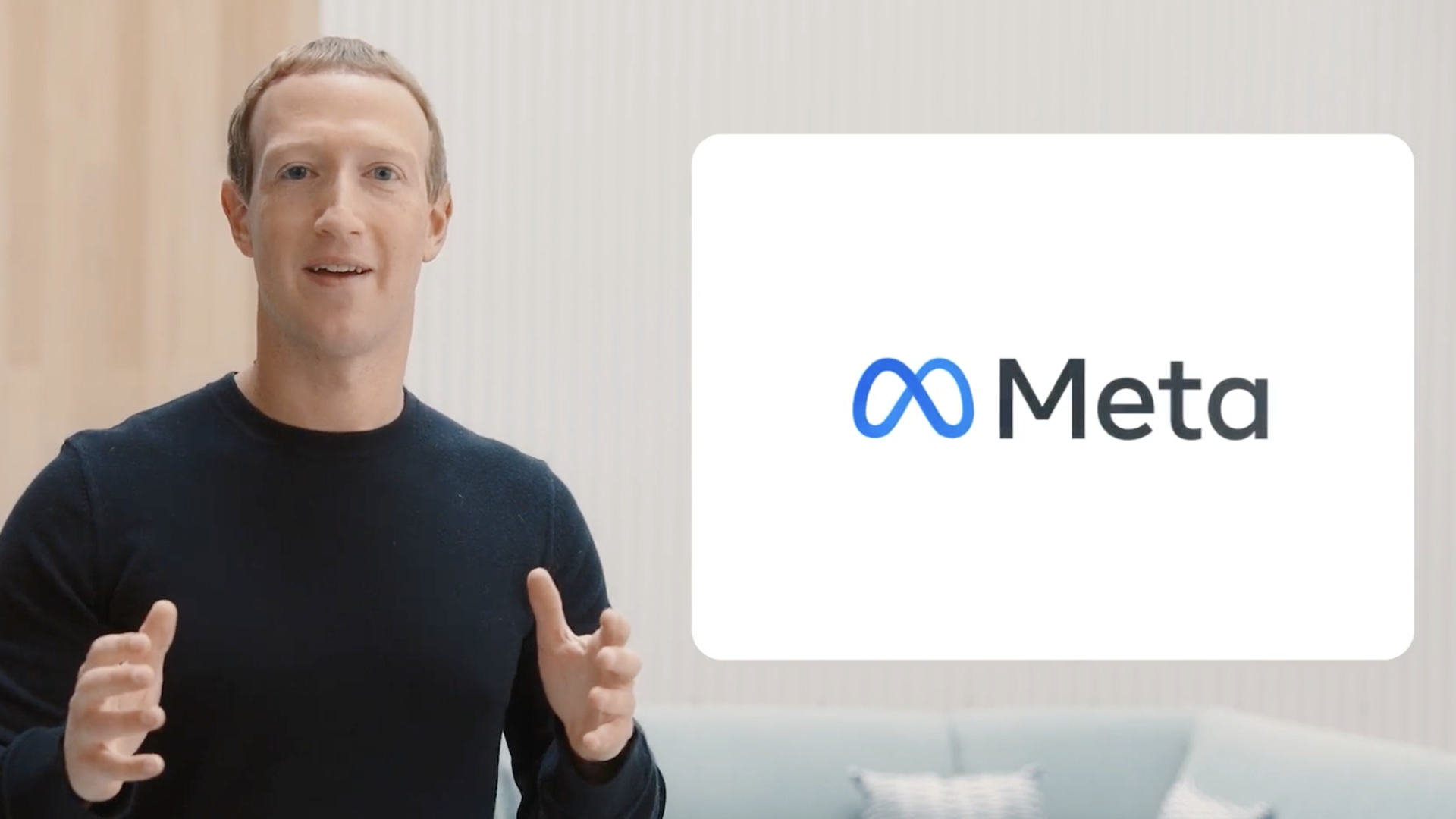 CEO Mark Zuckerberg on Thursday said the social media giant is renaming its company Meta.
Why it matters: The effort is meant to shift its image from a social media platform to a "metaverse" company that focuses on building virtual work and social communities.
Details: Speaking at Facebook's annual Connect AR and VR event, Zuckerberg said that Facebook's future "is beyond any one company."
Moving forward, he said, users will not need to log into Facebook to be able to access the company's other apps and features.
"I've been thinking a lot about our identity as we think about this next chapter," he said. "Facebook is one of the most used products in the world. It's an iconic social media brand. but increasingly, it just doesn't encompass everything that we do."
"Building our social media apps will always be an important focus for us, but right now our brand is so tightly linked to one product that can't possibly represent everything we do and will be linked to in the future," he added."
The company's corporate structure is not changing. Monday it announced that it would separate its "Family of Apps" financial reporting from Facebook Reality Labs, which is spearheading the metaverse project.
The company intends to start trading under the new stock ticker, MVRS, on December 1. Facebook says it has already reserved that ticker name.
The big picture: The rebrand comes amid one of Facebook's most dramatic public relations crises in recent memory. Over the past week, dozens of news outlets released reports about the tech giant based on leaked whistleblower documents.
The stories suggested that Facebook has known about harms caused by its policies and products, but opted not to address them at the expense of the company's bottom line — an allegation the company vehemently denies.
Be smart: Dozens of companies have rebranded over the years, typically representing a shift in focus. For example, Apple rebranded from Apple Computers and Tesla rebranded from Tesla Motors.
Google in 2015 famously rebranded to Alphabet and announced a restructure that made Google a subsidiary of the bigger Alphabet holding company. The new structure was meant to help separate Google's other companies and investments, like YouTube and Android, from Google.
Yes, but: Critics argue that Facebook's rebrand signals more than just a business shift, but also a chance to save its reputation to avoid further press and regulatory scrutiny.
Go deeper