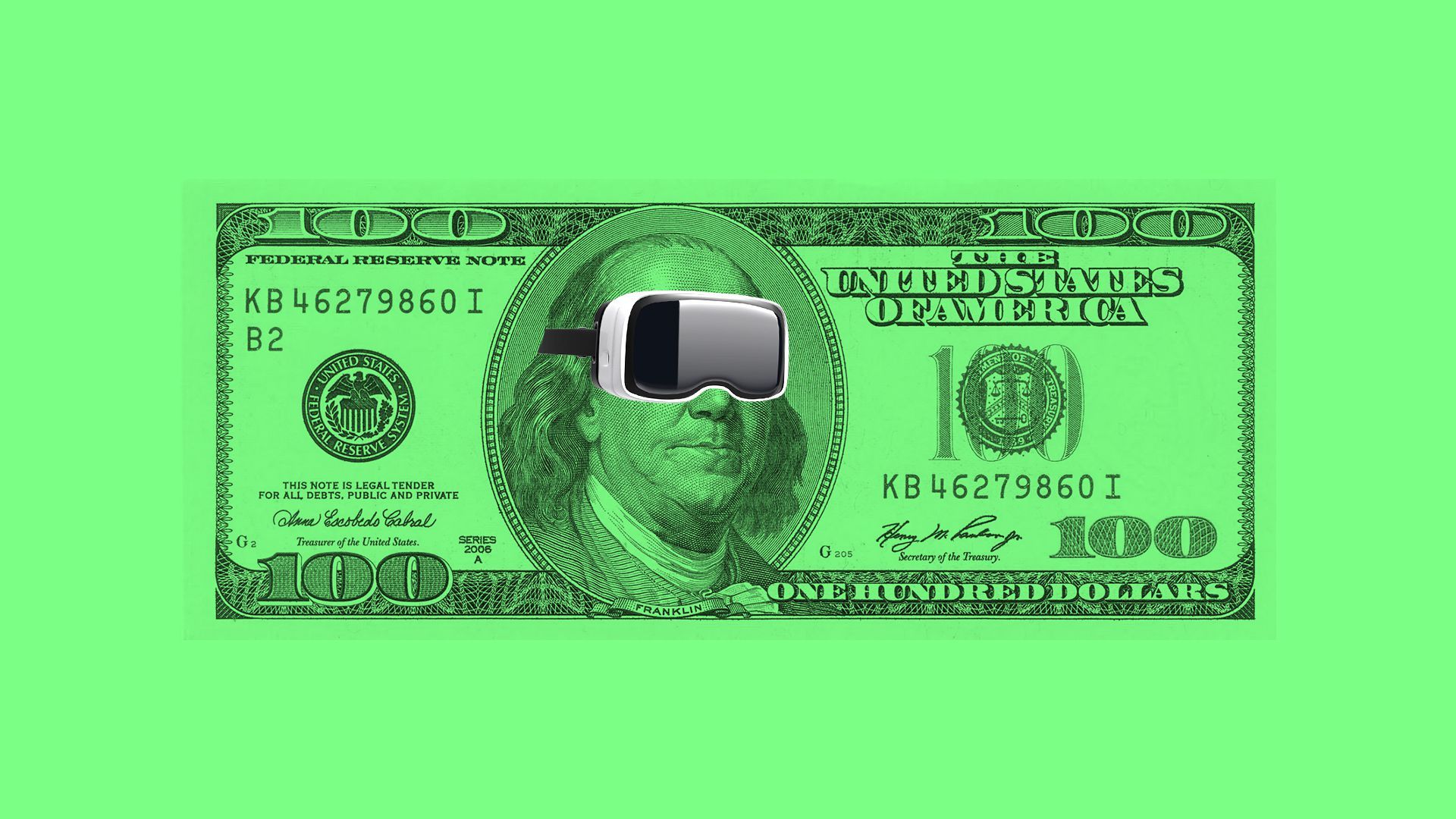 The promise of a "metaverse" is being used by companies across entertainment, tech and gaming to lure developers and excite investors.
Why it matters: While each company defines metaverse differently, the broad concept of bringing people together in a virtual interactive world seems to have taken over the chatter in Hollywood and Silicon Valley.
By the numbers: The word "metaverse" has been mentioned 128 times so far this year during investor presentations, compared to just 7 times last year, according to data from corporate research company Sentieo.
The terms "AR or VR" were mentioned 991 times year-to-date, which is on pace with 2020 mentions, but nearly double the 547 mentions in 2015. 
Blockchain buzzwords began blowing up on earnings calls a few years ago.
Driving the news: Disney on Thursday shocked Wall Street by telling investors it hopes to connect consumers via "our own Disney metaverse."
Disney CEO Bob Chapek offered few details about the company's plan, but told CNBC in an interview that he aims to use Disney+ as a platform for the metaverse. He said it wasn't the company's plan to have headsets be a part of every experience in the Disney metaverse.
The big picture: Most metaverse visions imagine an interoperable digital environment shared by multiple companies, but most companies are charging ahead with their own plans long before standards have jelled.
Nvidia, the graphics chip powerhouse, has its own metaverse software platform called Omniverse. The company's founder and CEO Jensen Huang said last week that the metaverse he's envisioning is "much bigger than the physical world."
Microsoft: Earlier this year, Microsoft debuted a new mixed reality platform called Mesh that it plans to combine with its Microsoft Teams product to allow people to "join virtual meetings, send chats, collaborate on shared documents and more" in a metaverse-like environment.
Yes, but: We're still many years away from any sort of shared 3D alternate reality achieving the kind of prevalence and utility of basic internet services today.
The tech industry has already seen several waves of investment in, and then pullback from, virtual reality and avatar-based communities in the 1990s and 2000s.
What to watch: The fight in the market will likely be over selling hardware — who's got the fastest headset or coolest spectacles with the longest battery life.
But the battle for control could hang on who calls the shots on the software standards that eventually get all these systems to talk to each other.
Go deeper