Salesforce enters the generative AI race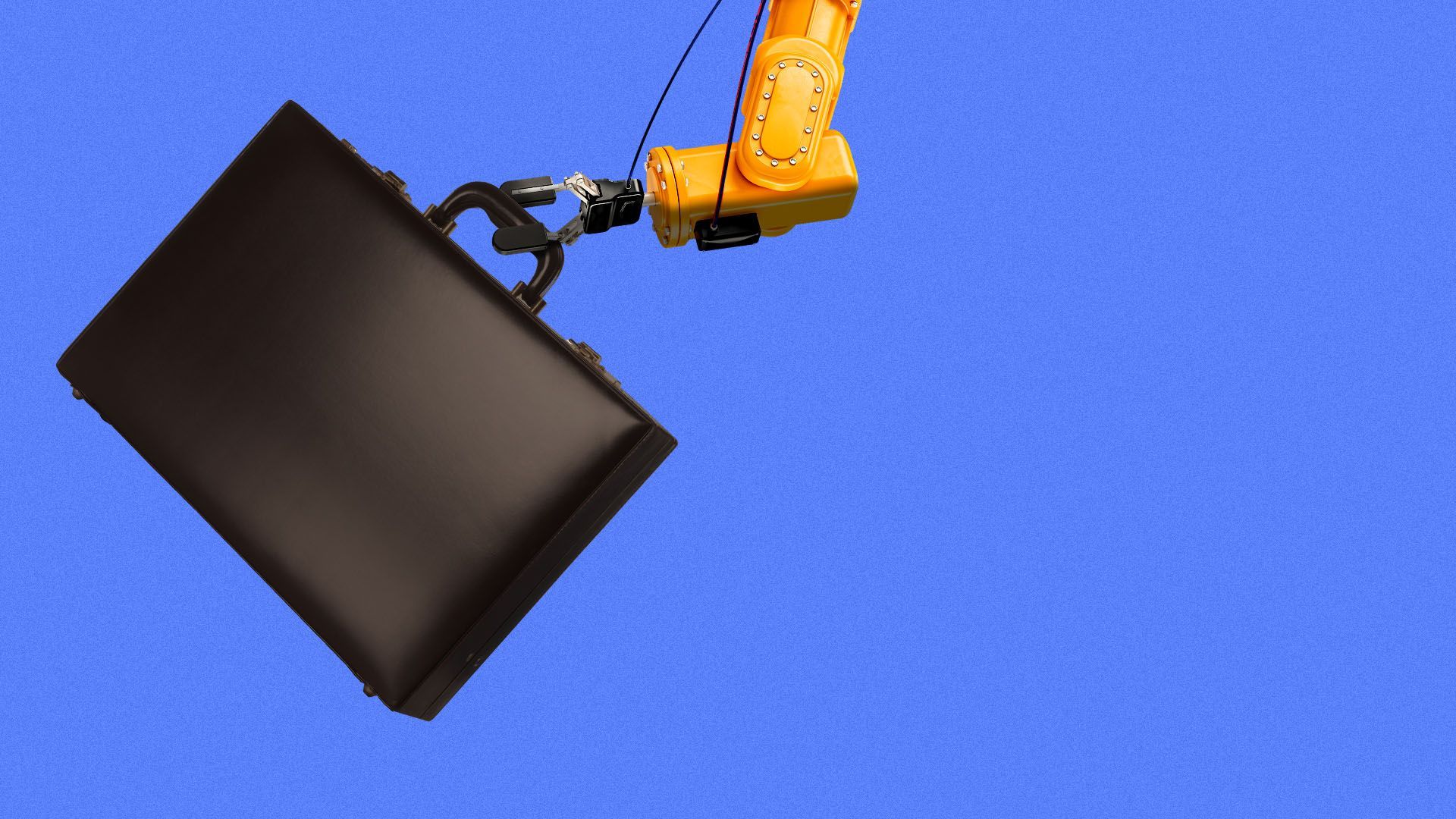 Salesforce on Tuesday became the latest tech giant to incorporate generative AI into its products, announcing a partnership with OpenAI to bring ChatGPT into Slack and other moves aimed at combining generative AI with the troves of data Salesforce's customers store in its software.
Why it matters: Many in Silicon Valley view generative AI as the industry's next big platform, and companies are feeling the heat to incorporate it into their products. Google, Microsoft and Meta, among others, have announced moves in recent weeks.
Driving the news: At Salesforce's TrailblazerDX conference this week, the company will unveil three broad moves into generative AI:
Salesforce is incorporating generative AI across its customer relationship management products under the Einstein GPT banner. The new features aim to give customers a head start on crafting marketing emails, writing support articles and even crafting computer code by combining their data in Salesforce with a range of generative AI engines, including those from OpenAI and Cohere.
Salesforce will also announce its work with OpenAI, which is making ChatGPT available directly from within Slack. That's currently in beta and will be more broadly available later this year.
Finally, Salesforce Ventures is launching a $250 million investment fund to back generative AI startups.
The big picture: Generative AIs like ChatGPT have wowed the public all by themselves. But their biggest utility for business may lie in combining them with companies' own data and intellectual property, something Salesforce is clearly aiming to enable.
Microsoft and Google have both announced plans to include generative AI in their search results, with Microsoft also adding OpenAI's technology into Bing and the Edge browser.
Microsoft added generative AI features to its CRM software on Monday and is also holding a March 16 "Future of Work with AI" event, where it could announce efforts to expand the AI push to include Office and other productivity apps.
Meta, which has made big investments in AI research, announced last week it was creating a new product team to ensure that work makes it into customers' hands.
Other firms are trying to tailor generative AI toward particular markets, such as marketing, retail, legal, search and travel, among other categories. And as Dan Primack reported yesterday, tons of investors and new startups are looking to cash in as well.
Yes, but: Early public experiences with ChatGPT and Microsoft's Bing chatbot have revealed significant flaws, including the programs' propensity to make factual errors, reveal biases or even seem to become unhinged. The technology could pose legal and privacy risks, be used by spammers and scammers, and release a new flood of misinformation.
In part to address this, Salesforce says its approach is to always make sure there is a "human in the loop" for its generative AI applications.
Between the lines: Salesforce has been incorporating other types of AI into its products under the Einstein banner since 2016.
Be smart: Salesforce is under pressure from activist investor Elliott Management. Tapping into the white-hot generative AI trend could help the company defend itself against concerns over its growth prospects.
In a briefing with reporters, Salesforce general manager Clara Shih was asked if the company had sped up its announcement to capitalize on the hype around the topic.
"Hype is what's happening in consumer space," she said. "What we are hearing from our customers is genuine interest."
Go deeper