The generative AI arms race is just starting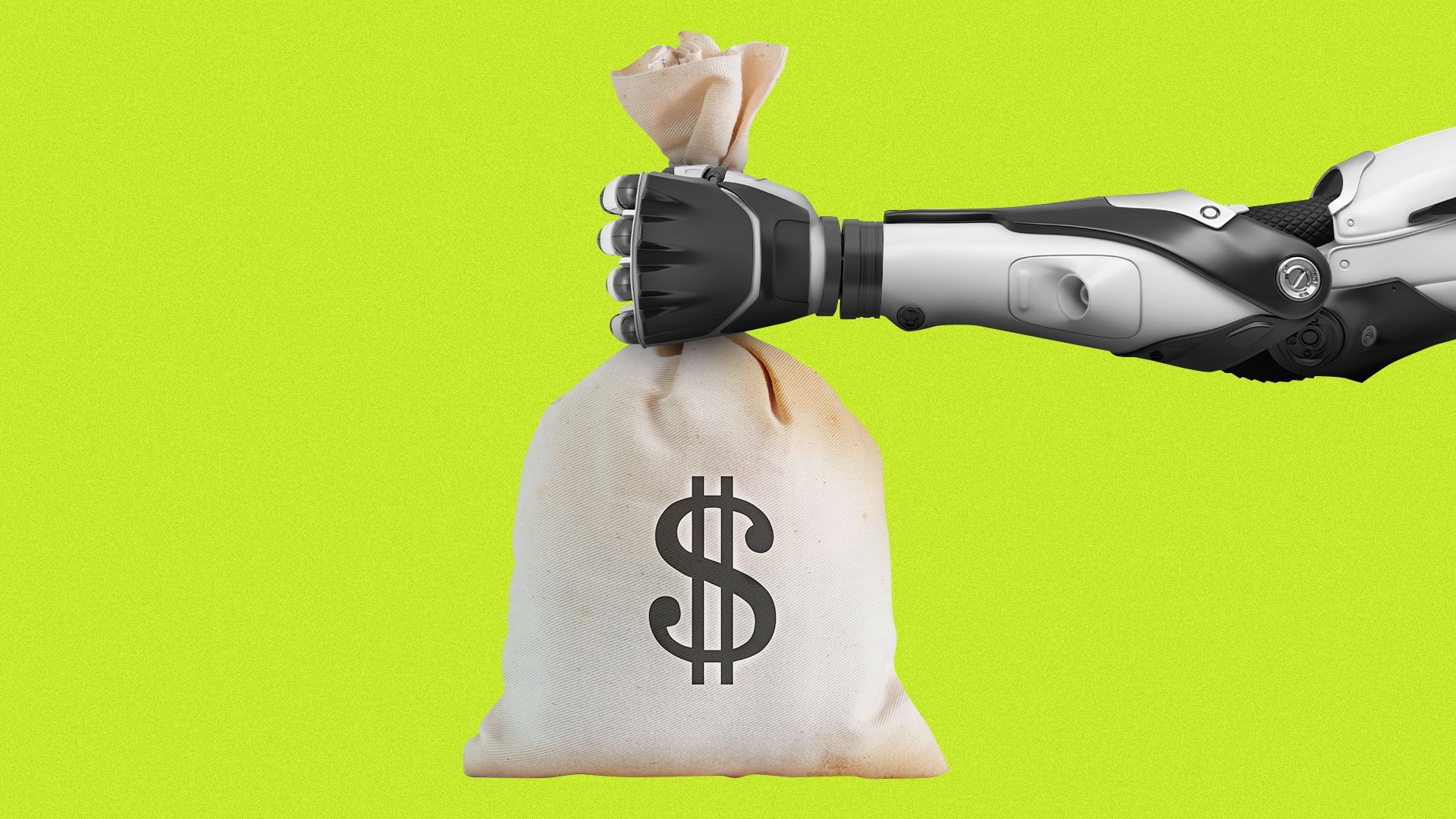 Venture capitalists are pouring hundreds of millions of dollars into generative AI startups.
Driving the news: Reid Hoffman of Greylock Partners, an iconic Silicon Valley investor, just announced he's leaving Open AI's nonprofit board to avoid conflicts of interest with coming investments.
"There are future trillion-dollar companies being built and invested in right now," Hoffman wrote on LinkedIn (which he co-founded), "which will not only change markets, but launch new ones."
Why it matters: Generative AI could become as foundational to life and work as today's cloud and mobile. So there's an accelerating arms race to shape — and profit from — that future.
What's happening: OpenAI's relationship with Microsoft helped ChatGPT leap out of the starting gates. That also has emboldened competitors, who wager that partnering with a legacy tech giant will prove cumbersome.
So Silicon Valley venture investors have swiftly pivoted from "OpenAI is the next transformational tech company" to "We've found a way to beat it."
Even many non-tech companies are tinkering with — and productizing on top of — the sorts of large language models that underpin ChatGPT.
Between the lines: The generative AI that has captured the public imagination today — notably OpenAI's ChatGPT and Microsoft's AI-powered Bing — requires tremendous computing resources.
That means the core tech is likely to emanate from huge firms, running on the cloud computers of giants like Google and Microsoft.
But plenty of startups will harness these technologies, and apply them to specific industries or consumer businesses.
Our thought bubble: Because of the huge resources and data troves that AI innovation requires, this cycle of tech competition could be more winner-take-all than previous rounds.
Startup investors are betting they can overcome those forces.
But newcomers will be building on Microsoft and Google models and clouds, then hoping they might be acquired by the giants — unless antitrust regulators try to block the deals.
Reality check: Venture capitalists are fickle, as evidenced by brief funding booms in nanotech and the metaverse.
Ina Fried and Scott Rosenberg contributed reporting.
Go deeper