Axios Login
March 20, 2023
All my brackets are busted. How is your Monday going? Today's Login is 1,235 words, a 5-minute read.
1 big thing: Tech is building in the ruins again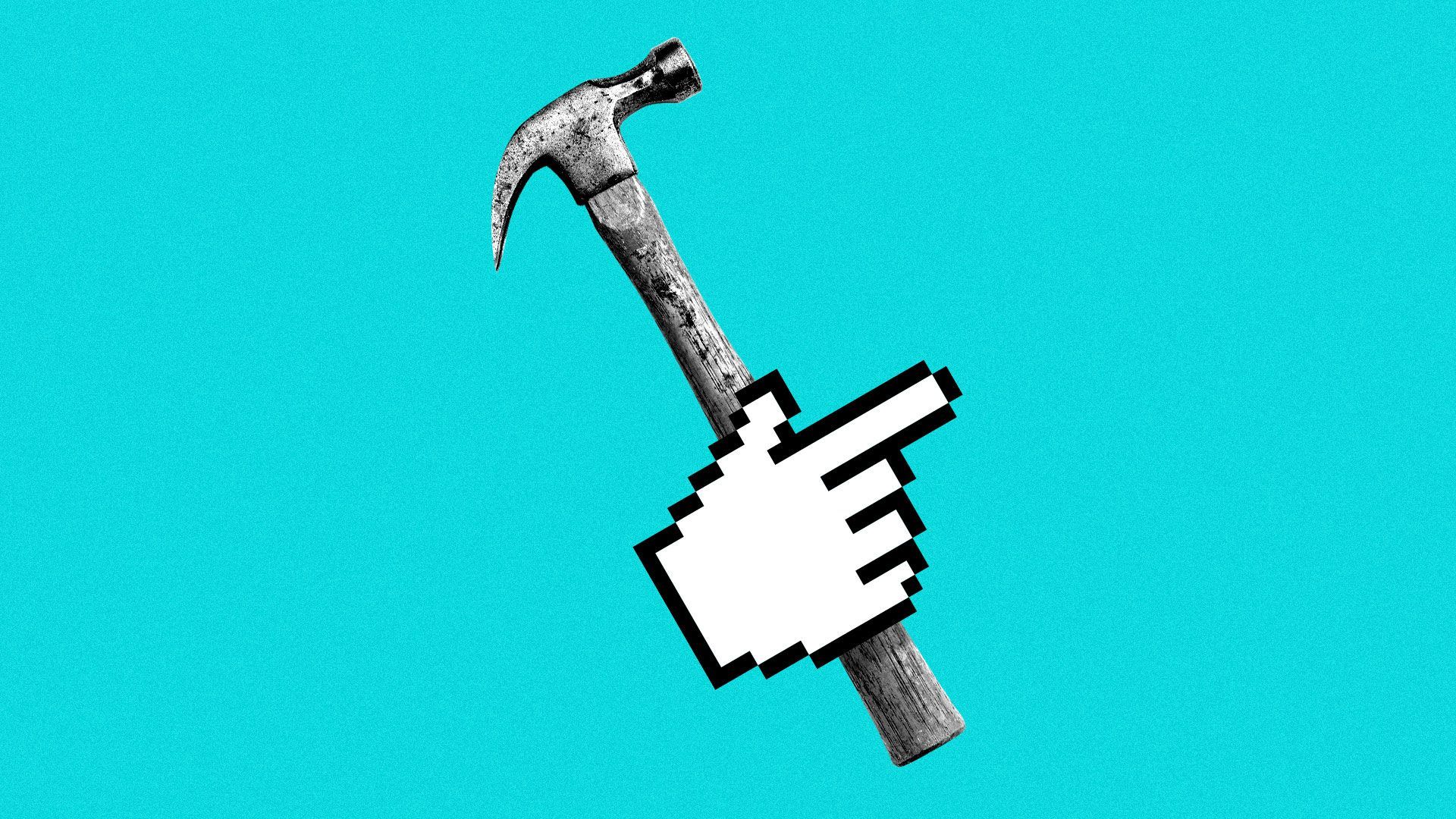 Every 15 years or so, it seems, the U.S. economy rolls into a ditch — and the tech industry pulls something remarkable out of its labs. Here we are again!
State of play: Silicon Valley's favorite bank has failed, while its top firms continue to lay off hordes of workers — but at the same time, industry leaders foresee vast new growth spurred by AI, Axios' Scott Rosenberg writes.
Be smart: If that split-screen snapshot looks confusing, remember that tech's story is one long boom-bust cycle. Each new era gets built upon the ruins of the past.
Look closely at that story and you'll see that all of tech's great transitions have unfolded in times of financial turmoil.
Experts and economists agree that a key factor behind today's industry woes has been the Federal Reserve's inflation-countering interest-rate hikes.
But if you think today's 4.5% rates are high, turn your clock back to when the IBM PC was introduced in the summer of 1981: In that grim season, the Fed was charging borrowers around 17%.
The first great platform leap of modern times — from mainframes and minicomputers to the personal computers we still use now — occurred as Fed chair Paul Volcker induced the sickeningly painful recession of 1981-82.
The rates Volcker set back then, duplicated today, would flatten 2023's overextended banks and businesses.
Tech's next leap, onto the global internet in the early '90s, happened as the U.S. struggled to restart its business engines after another recession — and Bill Clinton captured the White House under the banner, "It's the economy, stupid."
The industry's third great shift in the late 2000s — as the iPhone's arrival heralded the smartphone era — took place in a landscape of business failure that we now call the Great Recession.
What's happening: Today, tech's optimists are casting ChatGPT and the new generation of AI it symbolizes as the industry's latest platform shift.
They predict that, as in previous eras of business downturn and tech transition, innovation will slip the U.S. economic machine back into gear.
Yes, but: Tech's previous leaps have involved breakthroughs that promised to empower individuals, streamline businesses and summon entire new waves of startups into being.
For now, today's generative AI projects like ChatGPT, the new Bing, and image-creation tools like Midjourney and DALL-E require vast computing resources and cost a fortune to run.
That means they're being developed directly by tech's dominant giant firms, or with their partnership and support.
Between the lines: Those big firms are the same ones that right now are laying off droves of employees.
Some of those cuts involve specialists in ethics, diversity and privacy who would otherwise have a chance to guide the early development of the technology in socially beneficial ways.
The big picture: Although tech has become an increasingly central economic player over the decades, the economy remains a much bigger machine, with retail, real estate, energy, health care and other sectors following their own dynamics.
Tech's innovations have changed how we work and play, but their impact on productivity remains a contested question among economists.
The jury's still out on whether the generative AI boom will change the world as dramatically as proponents believe.
2. Report: China-backed hacks are harder to spot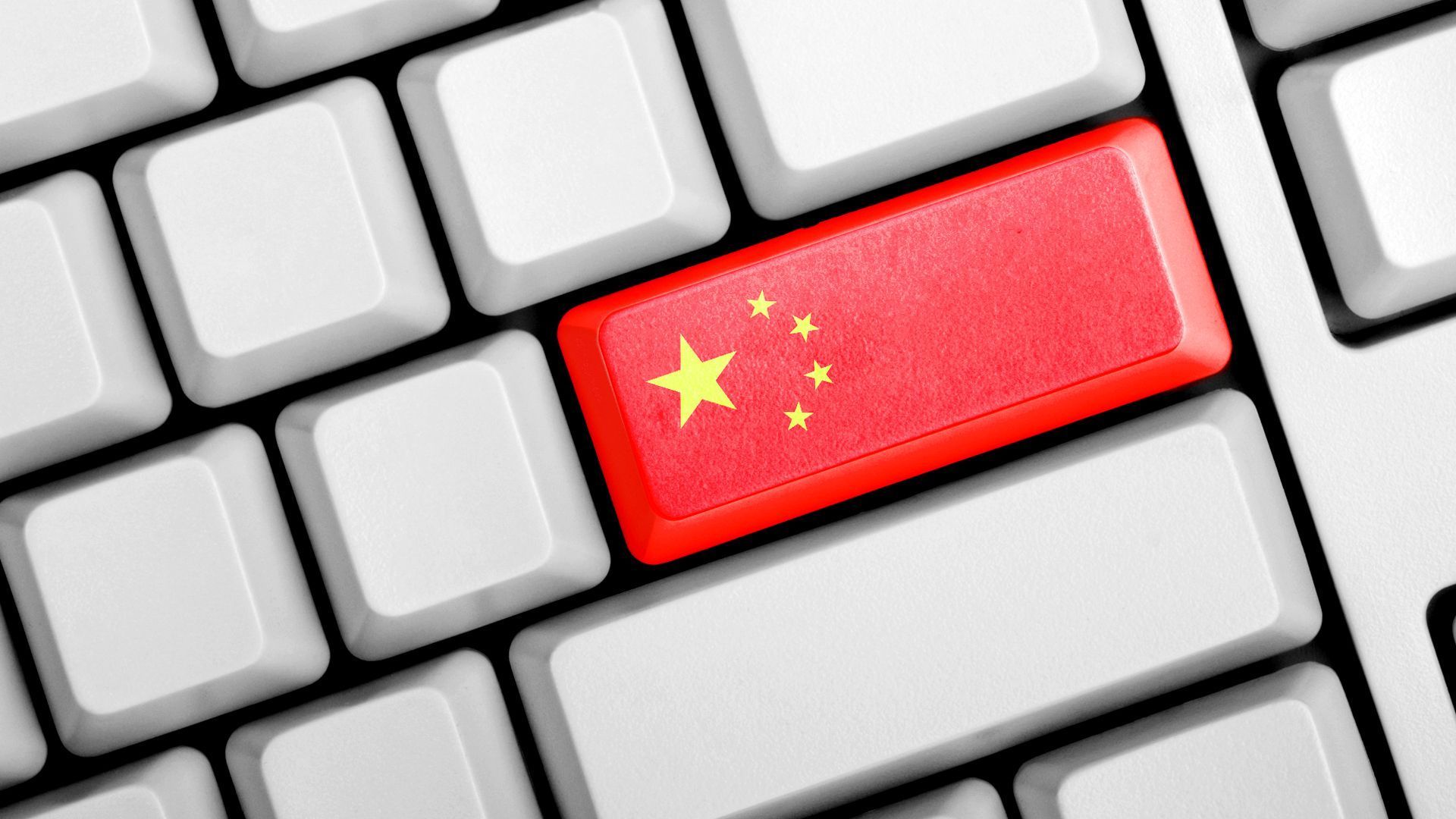 Researchers at Google-owned Mandiant warned last week that suspected China-linked hacking groups are continuing to target internet-facing security tools as a way of stealthily breaking into some of the most data-rich organizations, Axios Codebook author Sam Sabin reports.
Driving the news: In a report Thursday, researchers said they've uncovered a new bug targeting software security company Fortinet, which makes firewalls, antivirus programs and similar tools. The Wall Street Journal first reported on the new bugs.
The new report is the fifth that Mandiant has released in two years in which suspected China-affiliated hackers have targeted internet-facing security tools. Other affected product-makers include SonicWall, VMware and Citrix.
Charles Carmakal, chief technology officer at Mandiant, told the WSJ it's likely that "the problem is a lot bigger than we know today."
What they're saying: "Given how incredibly difficult they are to find, most organizations cannot identify them on their own," Carmakal said in a statement to Axios. "It's not uncommon for Chinese campaigns to end up as multi-year intrusions."
The big picture: The Biden administration has been focused on cracking down on China-linked espionage and hacking threats.
Last month, the intelligence community said in its 2023 worldwide threats report that China is the "broadest, most active and persistent" cyber espionage threat to the U.S.
The Committee on Foreign Investment in the United States has reportedly told TikTok that, due to surveillance and other national security concerns, it would be banned in the U.S. if its Chinese parent company, ByteDance, did not sell its stake.
The intrigue: By targeting internet-facing security tools, malicious actors can gain access to a network without having to interact with a human — as opposed to most other malware schemes, which require someone to click on a phishing link or install a corrupted app.
3. Schools sue tech giants over mental health crisis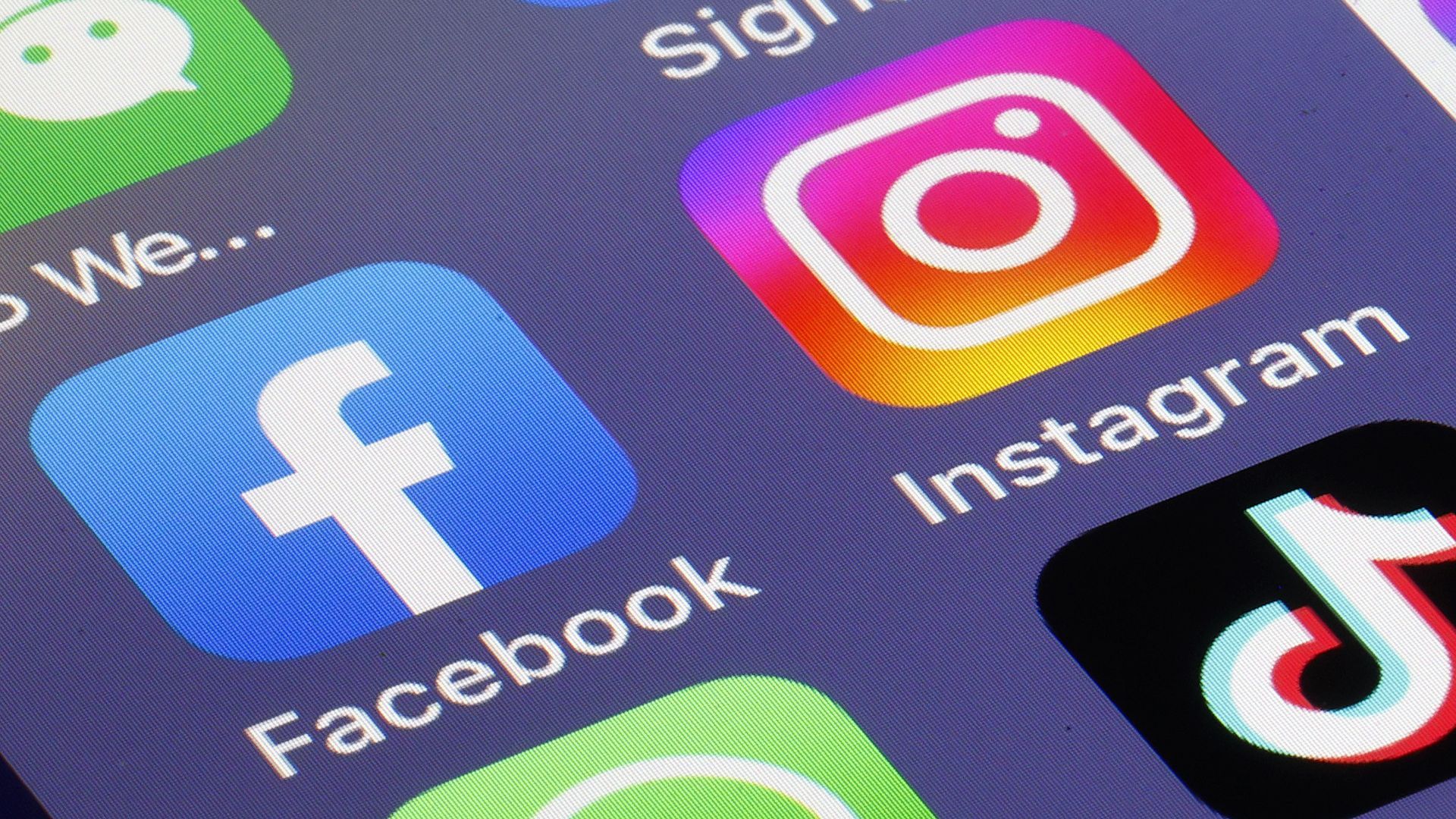 A slew of school districts across the country are suing social media companies, alleging that the tech giants are contributing to a youth mental health crisis, Axios' Ivana Saric reports.
Catch up quick: The first of the lawsuits was filed in January by Seattle Public Schools, alleging that social media companies had designed and marketed their platforms to attract youth and had violated Washington state's public nuisance law.
State of play: California's San Mateo County Board of Education and Superintendent Nancy Magee filed a lawsuit last Monday alleging that YouTube, TikTok and Snapchat as well as their parent companies are "knowingly creating this unprecedented mental health crisis."
Pennsylvania's Bucks County filed a lawsuit Wednesday in California federal court alleging that the companies running TikTok, Instagram, Facebook, Snapchat, and YouTube have fueled the youth mental health crisis by designing and marketing their platforms in ways that "encourage youth addiction."
"For too long these companies have exploited developing minds without consequence, exchanging our children's mental well-being for billions of dollars in ad revenue," Bucks County Commission Chair Bob Harvie said in a press release.
The big picture: Experts have repeatedly warned of the connection between heavy social media use and mental health issues in children.
The San Mateo lawsuit points to recent data from the Centers for Disease Control and Prevention that showed youth were experiencing rising rates of poor mental health and suicide risk.
Social media companies have pointed to their parental control features and kids' safety efforts, arguing that younger users won't abandon these apps, but it's important for parents to play a role in ensuring kids are using them in a healthy manner.
4. Take note
On Tap
ICYMI
As generative AI tools like Dall-E and MidJourney become more mainstream, some illustration competitions are banning the submission of AI-generated artworks. (Axios)
Chatbots that once professed love are now keeping their distance, leaving some who grew attached to the AI companions in the lurch. (Reuters)
Thanks to Scott Rosenberg and Peter Allen Clark for editing and Carolyn DiPaolo for copy editing this newsletter.