Lawsuit pushes addiction case against social media firms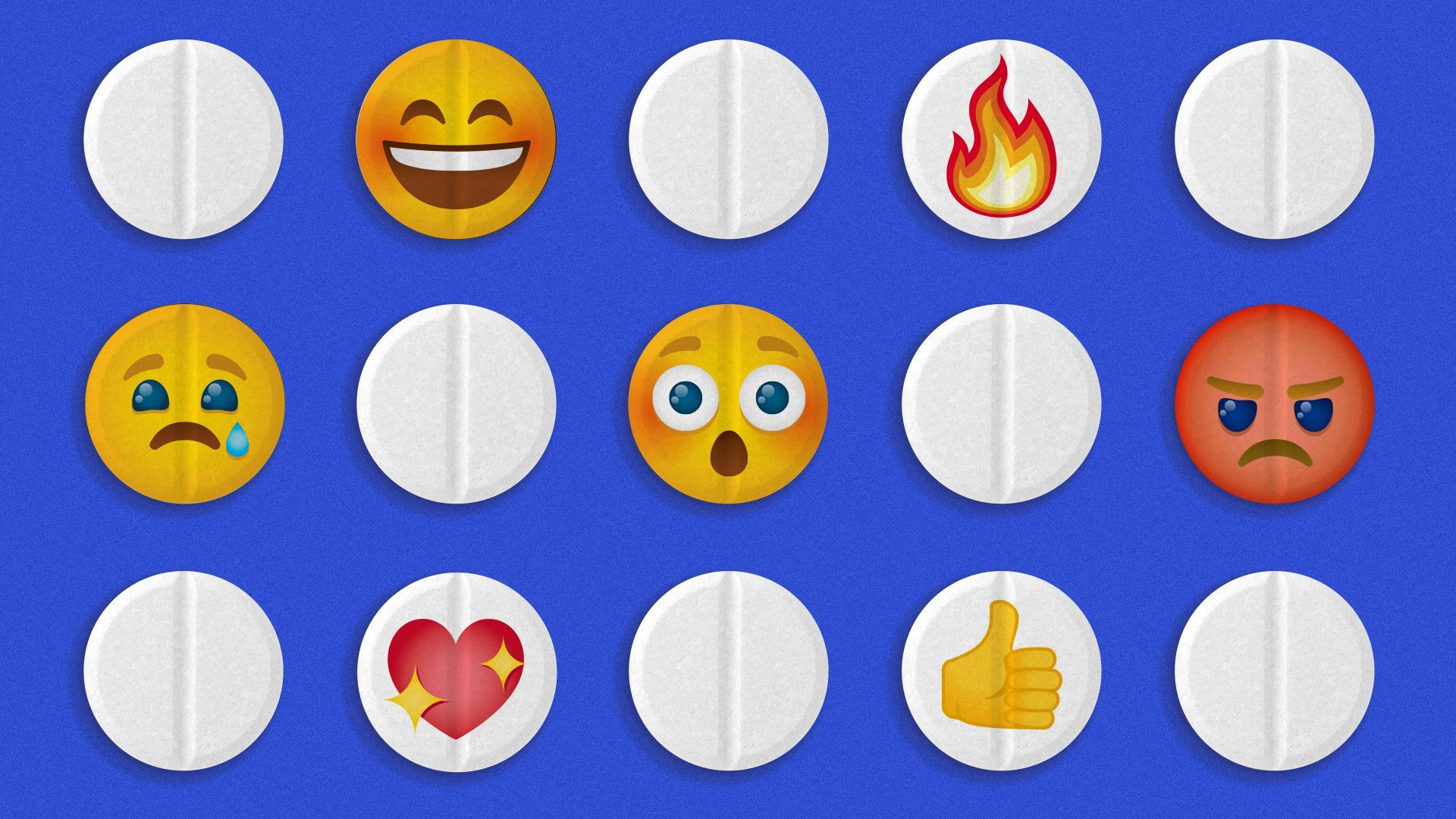 A major new federal lawsuit playing out this winter argues that social media platforms are "defective" products that can be held legally responsible for harms they cause to younger users.
Why it matters: Plaintiffs in the more than 100 cases that have been consolidated to one federal courtroom say services like Facebook, TikTok, Snapchat and YouTube are addictive by design — and lawyers working on the case compare their work to the fight against tobacco or opioids.
Driving the news: A new master complaint in the case, filed in the Northern District of California, is due to be filed next month.
The multi-district litigation in California is being heard before Judge Yvonne Gonzalez Rogers, who presided over Apple's litigation with game maker Epic.
An essential question in this case is whether the sites named in the suits and their algorithms can be considered "products" — and if so, whether the companies can be held liable for product designs that are charged with causing or contributing to harm.
Of note: Last week, the Seattle School District sued tech companies for creating a "youth mental health crisis."
In addition, the Supreme Court this year is likely to rule on the fate of a key law that protects online service providers from liability for what their users post.
What they're saying: "When you have a paralyzed legislature, litigation is the only action that's going to push social media companies to make changes and be held accountable," Previn Warren, an attorney at the Motley Rice law firm and co-lead counsel for the multi-district social media lawsuit, told Axios.
"These lawsuits and the Supreme Court case are going to put pressure on these companies, and they're going to have to make design changes, and that is the only path I can see that is likely to create change," he said.
Lawyers involved with the case compare the effort to the successful legal campaign against opioids makers, which tested new theories of product liability and public nuisance. But those theories have not yet been applied to social media.
"What the plaintiffs here are trying to do is something different," Judge Gonzalez Rogers said at a hearing about the case last November, per Law.com. "It is different whether or not the defendants like it."
Details: One filing against Meta, brought by parents of a minor last December which will be part of the larger lawsuit, describes a "defective" Instagram design which does not warn teens the app is "designed to be addictive."
"Features... are designed to exploit users' natural tendency to compulsively return to the source of pleasure in anticipation of receiving another hit of dopamine... Teenagers who attempt to discontinue or taper Instagram use may experience symptoms of withdrawal common to other addictions," the complaint reads.
How it works: Warren said he and his fellow co-leads are tasked with coming up with one organized set of pleadings for future plaintiffs to sign onto, due February 14, and that he expects more cases to join. 
"We are alleging here that these apps are products, in that they have design features, that are defective insofar as they cause kids to increasingly use the platforms to a greater and greater degree, and that extreme usage causes a variety of mental health problems."
"The tobacco analogy is very strong in our minds, because of the angle about marketing to kids and the addiction factor," and because documents leaked by whistleblower Frances Haugen suggested Facebook executives were aware of their product's harms, Warren said.
The other side: Social media services have pointed to their kids' safety efforts, saying that younger users won't abandon these apps, so it's important for parents to play a role in ensuring kids are using them in a healthy manner.
Meta held a day-long "Summit on Youth Safety and Well-Being" last month in Washington. TikTok has been highlighting its parental controls.
'We want teens to be safe online," Antigone Davis, global head of safety at Meta, said in a statement, which also cited Meta's tools and rules for young users. "We'll continue to work closely with experts, policymakers and parents on these important issues."
In a statement, Google spokesperson José Castañeda said, "We have invested heavily in creating safe experiences for children across our platforms and have introduced strong protections and dedicated features to prioritize their well being. For example, through Family Link, we provide parents with the ability to set reminders, limit screen time and block specific types of content on supervised devices."
What's next: The defending companies are likely to move to dismiss the master complaint of the combined cases once it is filed, with a judge's ruling following arguments.
Go deeper