Axios Generate
October 17, 2023
👟 Off we go! Today's newsletter has a Smart Brevity count of 1,218 words, 4.5 minutes.
🚛 Breaking Tuesday: Volta Trucks has filed for bankruptcy, marking the latest electric vehicle startup to falter. Board statement ... Reuters coverage.
1 big thing: Biden's hydrogen gambit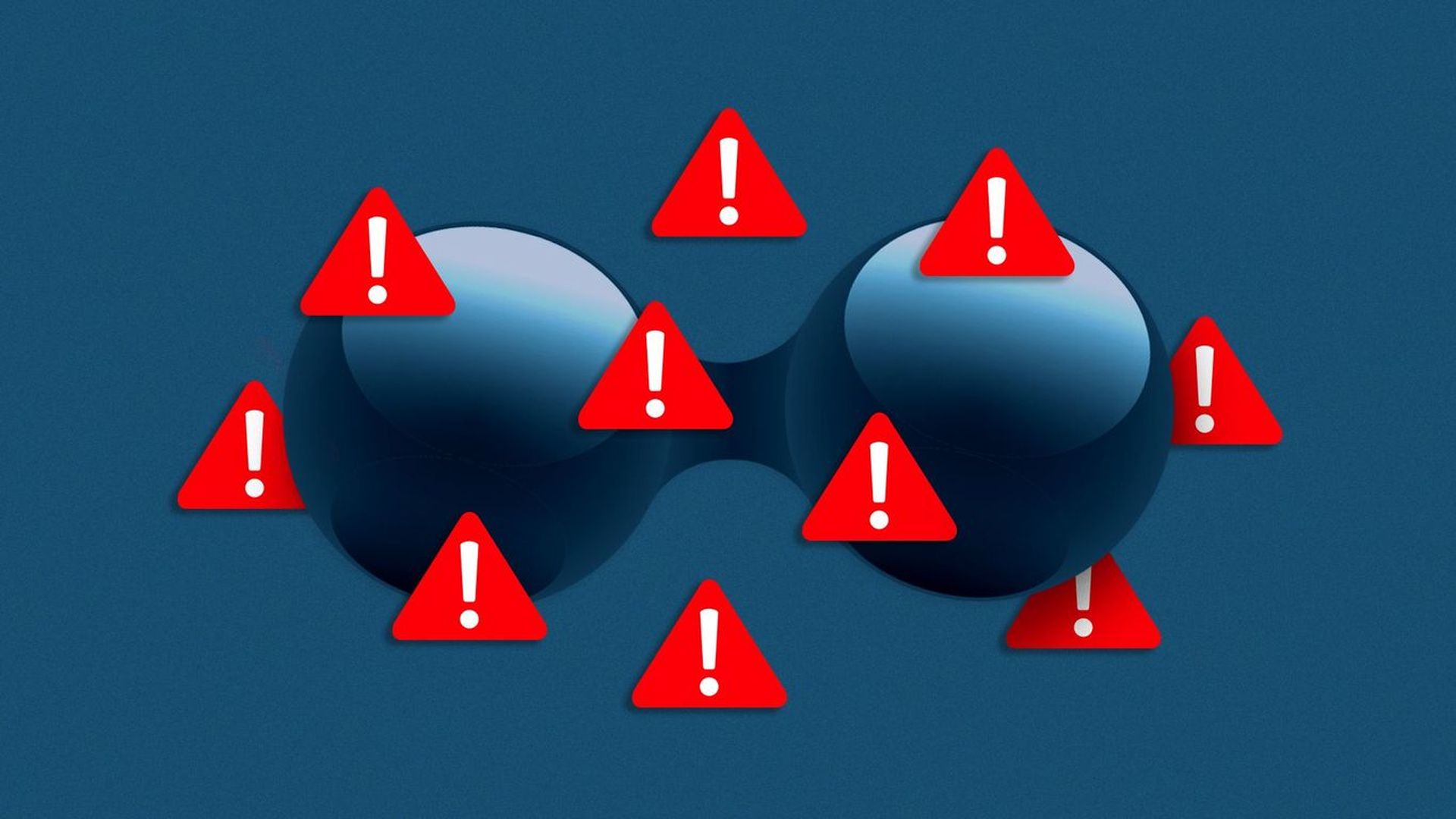 The Biden administration's $7 billion push to ramp up hydrogen production signals the huge potential for this fuel to help decarbonize hard-to-abate sectors, Andrew writes.
Why it matters: There is agreement in the climate and energy community that hydrogen could play a significant role in the energy transition, but some peer-reviewed studies have identified red flags around exactly how to scale up production, transport and use of this fuel.
Zoom in: The plan involves creating a series of seven regional "hubs." But as critics have noted, the White House has gone for an "all of the above" strategy. The announcement includes so-called "blue, green and pink" hydrogen, each of which is made from different energy sources.
Between the lines: One of the concerns voiced by some scientists and climate advocates is — by including fossil fuel-powered hydrogen production facilities paired with carbon capture and storage — the administration is throwing a lifeline to coal and natural gas plants that might otherwise shut down sooner.
"It is extremely disappointing to see the Biden administration provide funds for hydrogen hubs which will be based on fossil fuels, even with the carbon capture," said Robert Howarth, a Cornell University professor who has researched the climate effects of blue hydrogen, in a statement.
The intrigue: Researchers at the Environmental Defense Fund have found that hydrogen itself is an under-appreciated, potentially potent greenhouse gas, particularly on shorter time scales.
The other side: The White House views the $7 billion investment, paired with additional private sector funding, as a vital step towards jump-starting the hydrogen economy and testing out different manufacturing and transportation methods.
The bottom line: Hydrogen could play a potentially large role in the energy transition. But the devil is in the details as far as power sources, leakage potential, and other crucial factors are concerned.
2. The grids are not all right — report
Failure to update and expand power grids will hamstring global efforts to cut emissions, Ben writes.
Driving the news: The chart above comes via the International Energy Agency, which authored a broad analysis that provides fresh details on a big threat to energy transition.
They modeled a "grid delay case" of insufficient investment and policy and found it would sap nations' ability to meet their climate pledges.
Why it matters: Better grid infrastructure is essential to bringing more renewables and other clean tech online and accommodating electrification to displace fossil fuels.
The big picture: "To achieve countries' national energy and climate goals, the world's electricity use needs to grow 20% faster in the next decade than it did in the previous one," the report finds.
Yet global grid investments have been "static" around $300 billion annually, far short of what's needed for countries' pledges, let alone "net zero" emissions.
Stunning stat: "Achieving all national climate and energy goals will require adding or refurbishing 80 million kilometres of power lines by 2040," a summary states.
What's next: It lays out a series of recommendations, some tailored to emerging markets, for improving planning and investment.
3. Exxon's megadeal breaks the Permian mold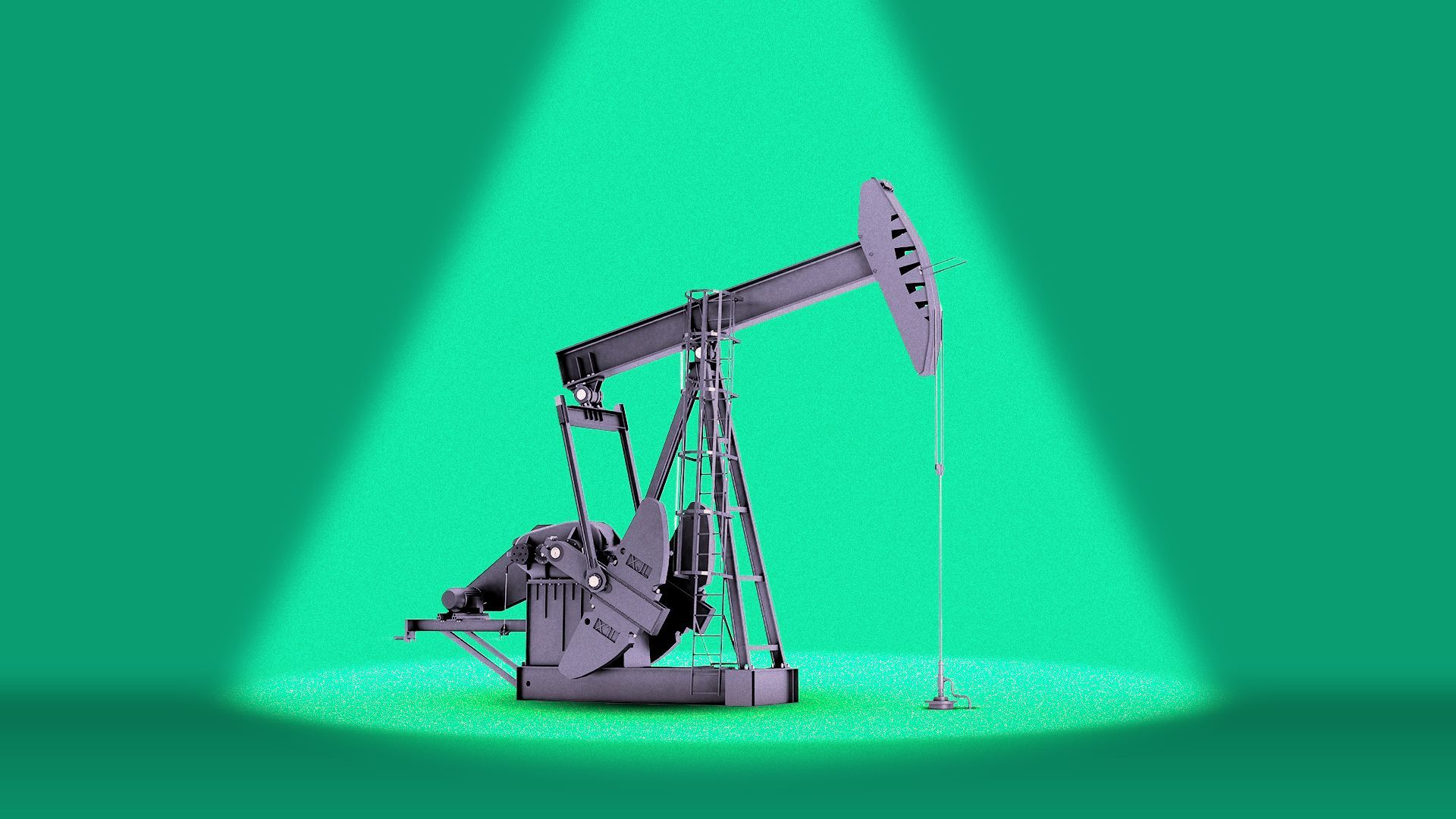 Two things put ExxonMobil's $65 billion deal for Pioneer Natural Resources in context — and explain why it's unlikely to face big antitrust hurdles, Ben writes.
The big picture: Wood Mackenzie's Ed Crooks writes that it breaks the mold of shale mergers that put downward pressure on output.
"Takeovers have been used as opportunities to step down drilling and completions activity, meeting investors' demands for capital discipline and extending the projected runway of high-quality acreage. Not so with the ExxonMobil/Pioneer deal," the analyst writes.
Exxon instead sees higher combined Permian output than the two companies in isolation.
What they're saying: "Most E&P deals recently have been accompanied by very bearish rhetoric on production growth. This is the complete opposite," Woodmac's upstream research director Ryan Duman says in the column.
What we're watching: Capital Alpha Partners, in a note, predict the deal will receive "additional scrutiny from a more aggressive FTC and likely a second review."
Yes, but: They predict approval for several reasons despite Federal Trade Commission Chair Lina Khan's "activist" approach.
It's an upstream deal, without "entangling factors such as pipelines, refining, or service stations involved."
They also cite the "relatively limited market concentration of the combined company in the Permian Basin."
The bottom line: The deal would create an aggressive combined player — and it's likely to happen.
4. 🏃🏽‍♀️ Catch up fast on tech finance: Renewables, podcasts, lithium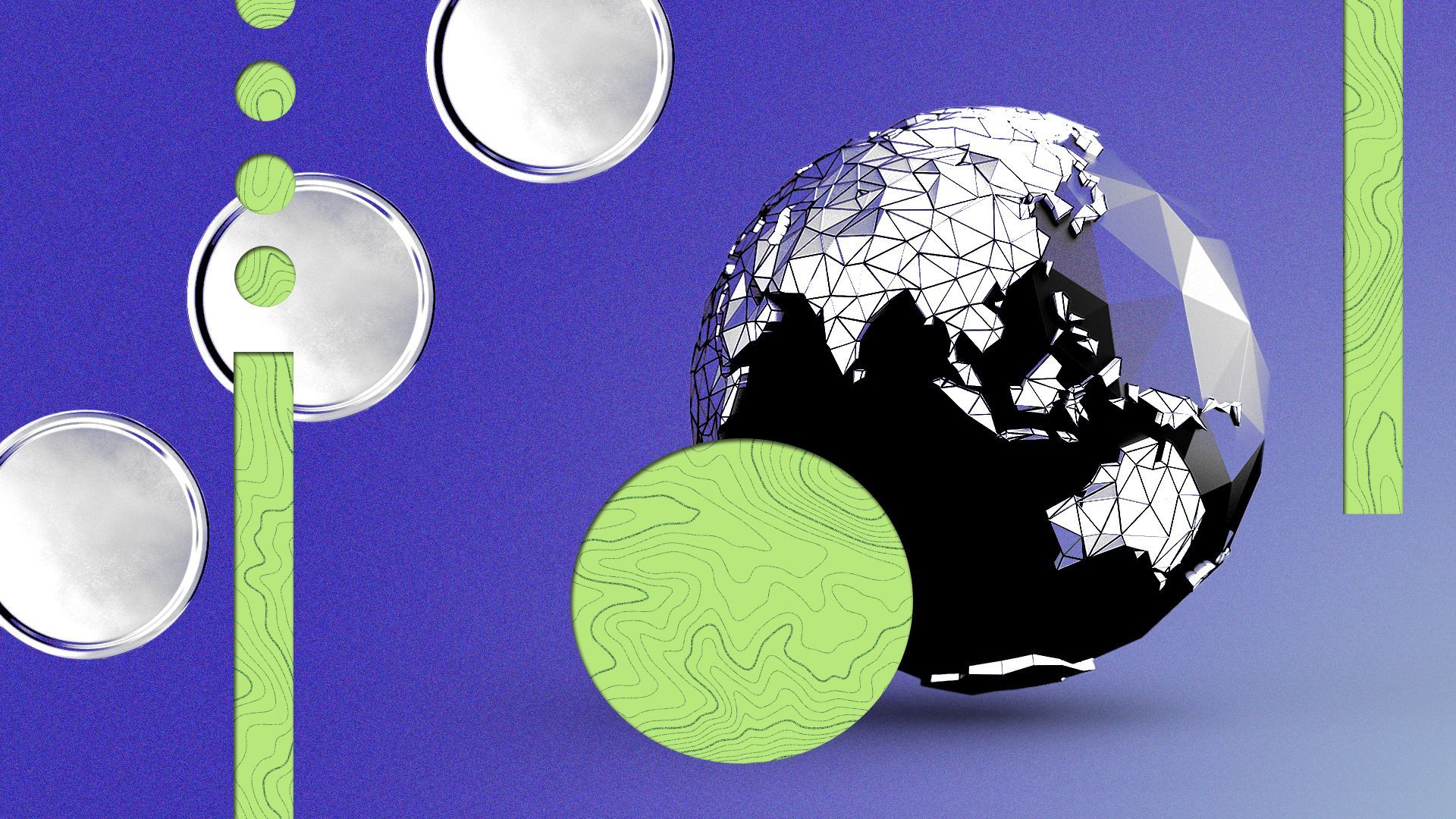 💰 Fund manager Copenhagen Infrastructure Partners announced the close of two energy funds at a combined total of roughly $2.1 billion, Ben writes.
Driving the news: One fund focuses on bioenergy like renewable natural gas from food waste, while the "Green Credit Fund" provides debt financing for renewables projects.
The intrigue: Bloomberg notes the private credit fund "follows a booming trend in the debt sector as investors offer loans to support deals and development projects — often at lower rates than banks can provide."
🎧 Climate podcast producer Post Script Media has raised $4 million to expand into research and daily news reporting largely focused on industry software and other clean tech, as first reported by Axios Pro: Climate Deals' Alan Neuhauser.
Driving the news: The company, rebranding as Latitude Media, is being helmed by Stephen Lacey, whose previous work leading Greentech Media and its podcast "The Energy Gang" made him one of the most well-known names in climate tech.
Go deeper: Contact our sales team for the full story and vital daily deals scoops and analysis.
🛑 U.S.-based multinational lithium heavyweight Albemarle has dropped its $4.2B bid to acquire Australia's Liontown Resources, citing "growing complexities associated with the proposed transaction."
The intrigue: The FT reports the decision came after "Australia's richest person Gina Rinehart acquired a big enough stake in [Liontown] to block the deal" as battles for lithium resources heat up alongside EV growth.
5. More Venezuelan oil may be headed to the market
The U.S. reached a deal with Venezuela to ease sanctions on the oil-rich South American nation's petroleum industry in exchange for holding competitive and monitored presidential elections next year, the Washington Post reported.
Why it matters: If the report is borne out, it shows the continued American effort to bolster supplies in the global oil market, which remains deeply disrupted by Russia's war on Ukraine, Axios' Matt Phillips writes.
6. Number of the day: $6.8 trillion per year
That's the estimated present value annual benefits — or avoided damages — through 2300 from holding global warming to 1.5°C above preindustrial levels, Ben writes.
The big picture: An analysis from researchers with the think tank Resources For the Future sees Earth currently on track to warm 2.5°C; that would bring a cumulative $918 trillion in societal costs by 2300.
"Limiting global temperature rise to even 2°C would cut those projected climate damages in half," a summary notes.
The bottom line: 2300 is a mighty long time, to paraphrase Prince, so uncertainties are massive. But it's another analysis that finds tackling global warming is cheaper than the alternative.
Did someone forward you this newsletter? Welcome, and please sign up.
🙏 Thanks to Chris Speckhard and Javier David for edits to today's edition, along with the talented Axios Visuals team.