Microsoft court loss latest merger defeat for Lina Khan's FTC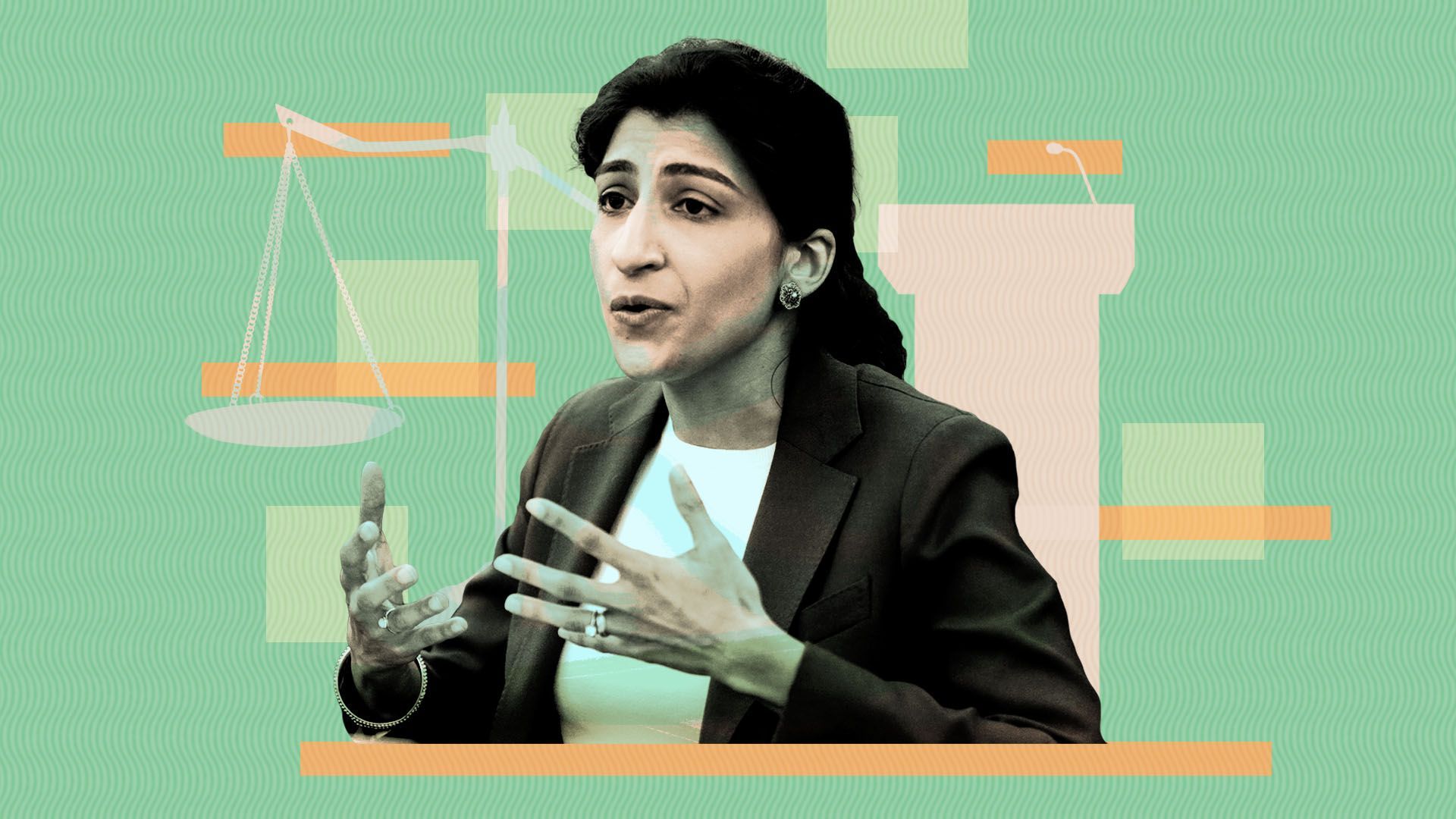 The Federal Trade Commission's failure to stop Microsoft from closing its $68.7 billion acquisition of Activision Blizzard is the latest loss in what's becoming a lengthy losing streak.
Why it matters: Antitrust advocates were hoping a Lina Khan-led FTC would put the clamps on consolidation, particularly within the tech industry. That hasn't happened.
Driving the news: Microsoft can now close its merger with Activision ahead of a July 18 deadline everywhere except for the U.K. after a U.S. court denied the FTC's bid for a preliminary injunction of the deal.
The other side: Even in losing, Khan's supporters have argued that the FTC is still making an impact by taking high-profile cases to court and deterring merger-minded companies wishing to avoid the cost and delays expected with their plans.
Khan has said she isn't afraid to go to court, previously telling Axios she would rather challenge alleged anticompetitive acquisitions than negotiate settlements.
"Lina has made the FTC relevant again," Tim Wu, former White House adviser on tech and competition policy, told Axios' Ashley Gold. "She's doing the stuff that Congress should be doing: taking on privacy, noncompetes, and AI."
"And along with [DOJ antitrust chief Jonathan] Kanter and the White House, she's rebooted the antitrust law and managed, somehow, to make antitrust cool."
Yes, but: Her detractors, including the U.S. Chamber of Commerce, say she's trying to ruin American business and entrepreneurship with onerous and unfair rules. Other pro-business groups point out attrition at the FTC under her tenure, alleging a bad work environment.
And then there is the issue of resources — taking on high-cost, high-profile cases that the agency ends up losing.
Sign up for Axios Pro Tech Policy authored by Ashley Gold and Maria Curi.
Go deeper