Solar's explosive hydrogen engine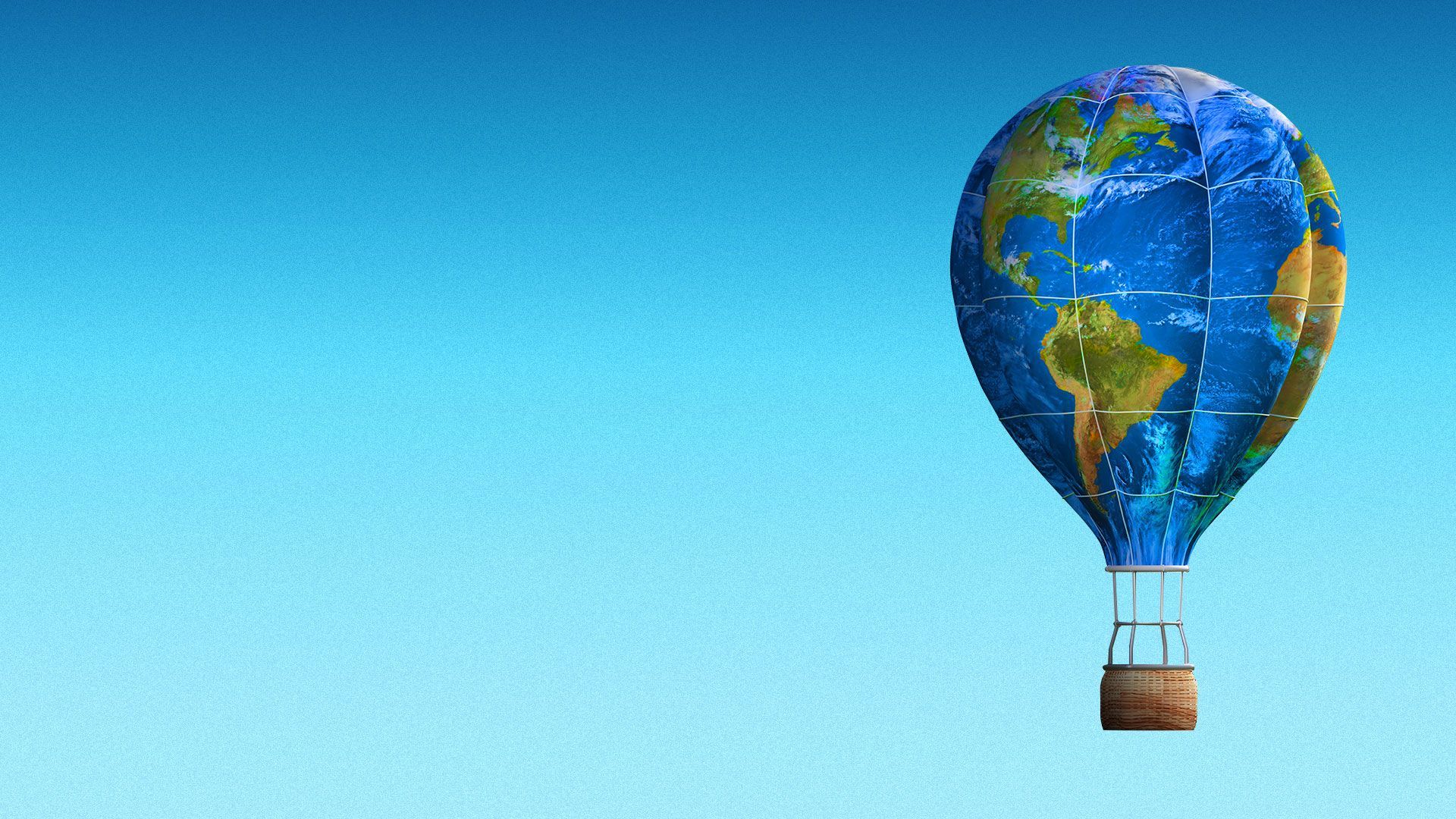 Surging investment in so-called green hydrogen production is expected to drive enormous demand for solar power, per S&P.
Why it matters: If solar generation for hydrogen production were a country, it's on track to be the third largest by capacity behind China and the U.S. as soon as 2030.
By the numbers: Solar used to make hydrogen is expected to jump from near zero today to 80 GW globally in less than 10 years, according to an S&P Global Commodity Insights forecast.
Catch up fast: Hydrogen is commonly made with electrolyzers, which split the hydrogen and oxygen molecules in water.
The product is "green hydrogen" when the electrolyzers are powered by zero-emissions energy sources like solar panels, wind turbines and hydroelectric dams.
What's happening: Investors are pouring money into green hydrogen production to provide heat for industry, fuel for trucks, and other applications.
Much of that hydrogen will be with hydroelectricity. But there are only so many dams.
What's next: Europe is expected to make up the bulk of the demand as it transitions from natural gas.
Go deeper