Axios Generate
September 22, 2023
🧭 The compass is pointing due weekend, and we won't delay the trip — today's newsletter has a Smart Brevity count of just 1,157 words, 4.5 minutes.
🌍 Axios House is heading to COP28 in Dubai! Are you or someone from your company attending? Register interest to stay in the know about programming and more. Interested!
🎶 Virgo season is ending, so Axios graphics wizard and resident Beyoncé scholar Sara Wise made a great call with today's intro tune...
1 big thing: Biden empowers the wonks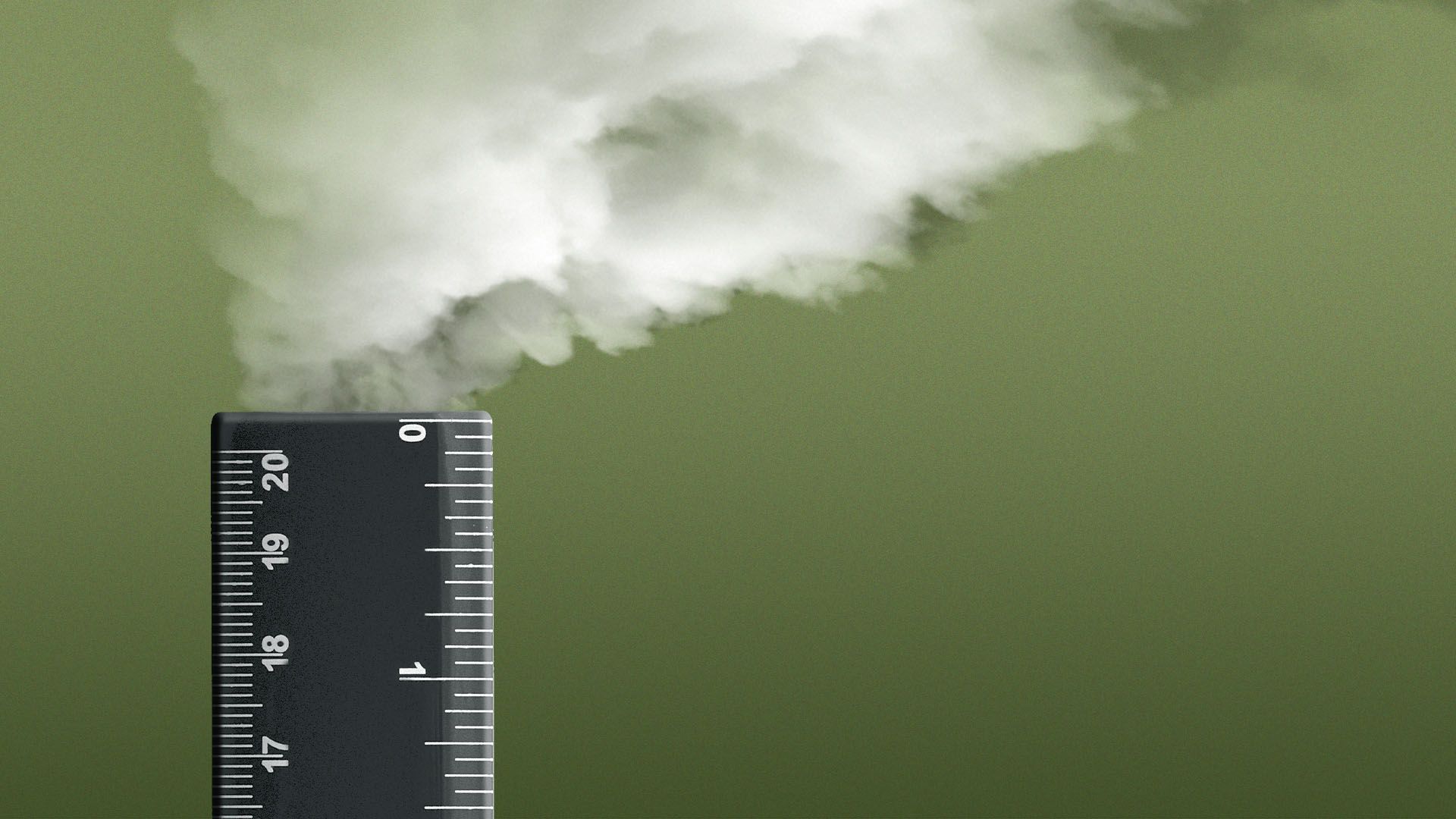 President Biden wants muscular federal use of a key metric that estimates damages from each added ton of greenhouse gases emitted, Ben writes.
Driving the news: Agencies will more broadly apply the "social cost of greenhouse gas emissions" — long part of regulations — in procurement, budgeting and environmental reviews.
State of play: The social cost tries to tally impacts from rising sea levels, changes in labor productivity, farm output, human health and other climate effects.
The use "allows better comparisons to other costs and benefits of agency decisions that may also be presented in dollar figures," the White House announcement states.
Why it matters: This might shake up big decisions, but it depends on how it's implemented, how fast, and who's in the Oval Office.
"It will be the first time this 'whole of government approach' is used to evaluate the climate consequences of government actions," Richard Revesz, who heads the White House Office of Information and Regulatory Affairs, tells the New York Times.
The other side: Sen. Shelley Moore Capito, the top environment committee Republican, said Biden officials are using "unproven figures" to try to justify policies that increase costs to families, "hamstring" employers and "delay job-creating infrastructure projects."
The big picture: The White House noted the government spends over $630 billion annually on goods and services.
"Agencies should consider procurements of large, durable, energy-consuming products and systems that could serve as pilots," the policy states.
Beyond procurement, examples of expanded use of the metric include assessing costs and benefits of discretionary grants and evaluating overseas aid decisions.
Catch up fast: Some of this was already in progress.
The White House noted the Federal Acquisition Regulatory Council has already sought input on using the social cost in procurement. The announcement also pointed to the Postal Service's EV purchase efforts.
Elsewhere, an interim White House Council on Environmental Quality guidance delves into using the social cost in National Environmental Policy Act reviews.
The intrigue: Social cost estimates are tricky and disputed.
A Biden administration working group set an interim figure of $51 per metric ton, mirroring an Obama-era value; but officials are expected to raise it substantially.
Agencies will have discretion in what estimates to use, a White House official tells Axios.
The bottom line: The wonky move could stitch climate policy more deeply into the fabric of government decisions.
2. 🛢️ Court restores Gulf lease sale scope, and more policy notes
⚖️ A federal judge has reversed the Interior Department's decision to cut the amount of acreage available to oil companies in a looming Gulf of Mexico lease sale, Ben writes.
Driving the news: Judge James D. Cain, Jr. said Interior had failed to properly justify its decision to withdraw 6 million acres and impose new restrictions on vessel activity. The measures were designed to protect the endangered Rice's whale.
Catch up fast: Oil companies and the state of Louisiana had sued over what they called "arbitrary and unlawful last-minute changes" to the offshore drilling lease auction slated for later this month.
What's next: Cain, a Louisiana district court judge, granted a preliminary injunction and said the sale must occur by September 30. Bloomberg has more.
🌨️ A Federal Energy Regulatory Commission report finds that "congressional and state legislation or regulation is needed to establish reliability rules for natural gas infrastructure to ensure cold weather reliability."
Driving the news: That's one of many recommendations stemming from an inquiry into Winter Storm Elliott, which brought significant power outages.
Go deeper: FERC presentation...Reuters coverage.
🔥 "California will let insurance companies consider climate change when setting their prices, the state's chief regulator announced Thursday, a move aimed at preventing insurers from fleeing the state over fears of massive losses from wildfires and other natural disasters," the Associated Press reports.
3. Charted: China's coal additions
China's permitting of new coal-fired power plants has sped up in the last couple years, Ben writes.
Why it matters: The coal build-out in the world's largest carbon emitter impedes global climate goals (even if not everything permitted gets built).
That's one takeaway in a big recent report on global sustainability trends from the Al Gore-founded Generation Investment Management.
The big picture: China has a "paradoxical" role in energy transition, the report states.
It's the runaway global leader in building wind, solar and nuclear capacity.
Yet the world's second-largest economy, already the largest user of coal-fired power, is also building more new plants than any other nation.
The bottom line: "Global emissions will likely reach their peak and begin to fall only when the Chinese finally stop doing that," Generation warns.
Andrew contributed.
4. Climate Week's split-screen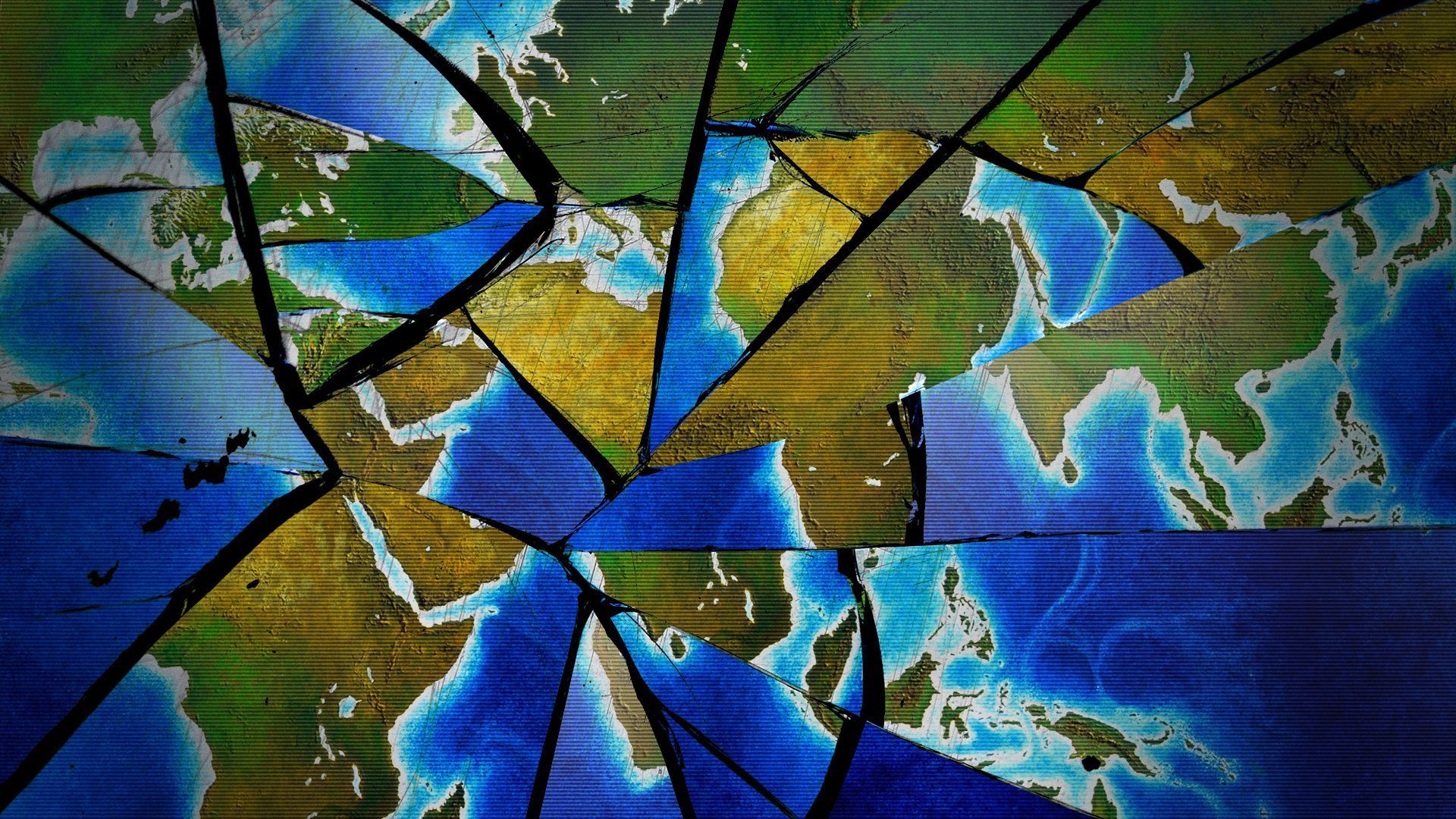 New York City's super-sized Climate Week featured a stark split-screen between the official business of the week, as showcased at the UN Climate Ambition Summit, and a trade show-like glimpse into our lower carbon future, Andrew writes.
Why it matters: The core message from both sides is that progress is being made to decarbonize economies, but the pace and scale are nowhere as fast or sweeping as they need to be.
The big picture: At more than 600 climate-themed events throughout the city this week, climate influencers made the case that progress has been made to lower greenhouse gas emissions.
UN Secretary-General António Guterres' stated goal was to show that if so-called first movers can align their policies to meet the Paris warming target of 1.5°C (2.7°F) above preindustrial levels, "Everyone can do it."
Yes, but: While the president-designate of COP28, Sultan al-Jaber, will come to Dubai agreeing with the spirit of Guterres' summit, there are significant disagreements on the substance.
Al-Jaber told Axios in an interview that he wants to focus on cutting emissions and tripling renewables by 2030 — but he did not endorse "phaseout" language, instead noting that a "phase down is inevitable."
The bottom line: The private sector Climate Week's theme this year was "We can. We will."
If one could affix a theme to the UN summit it was: "We need to, but might not rise to the moment."
5. 🚗 Number of the day: 21%
That's fully electric vehicles' share of new car registrations in the European Union in August, marking the first time they've surpassed a fifth of the market, Ben writes.
Go deeper: More data via the European Automobile Manufacturers' Association.
6. 🛢️Quoted
"I believe that the change here will have to come from the demand side and cannot be by having political decisions to cut the supply side."
— Norwegian Prime Minister Jonas Gahr Store,
speaking at a New York Times event
Why it matters: He's pushing back against calls for setting a date for a global fossil-fuel phaseout, the NYT reports.
The big picture: Norway is a major oil and gas producer and a nation with aggressive climate policies.
"By the end of this decade, you will have very good business arguments for not investing in oil and gas," Store said, citing the rise of cleaner sources.
Did someone forward you this newsletter? Welcome, and please sign up.
🙏 Thanks to Chris Speckhard and Javier David for edits to today's edition, along with the talented Axios Visuals team.