Climate Week NYC: Here's what to watch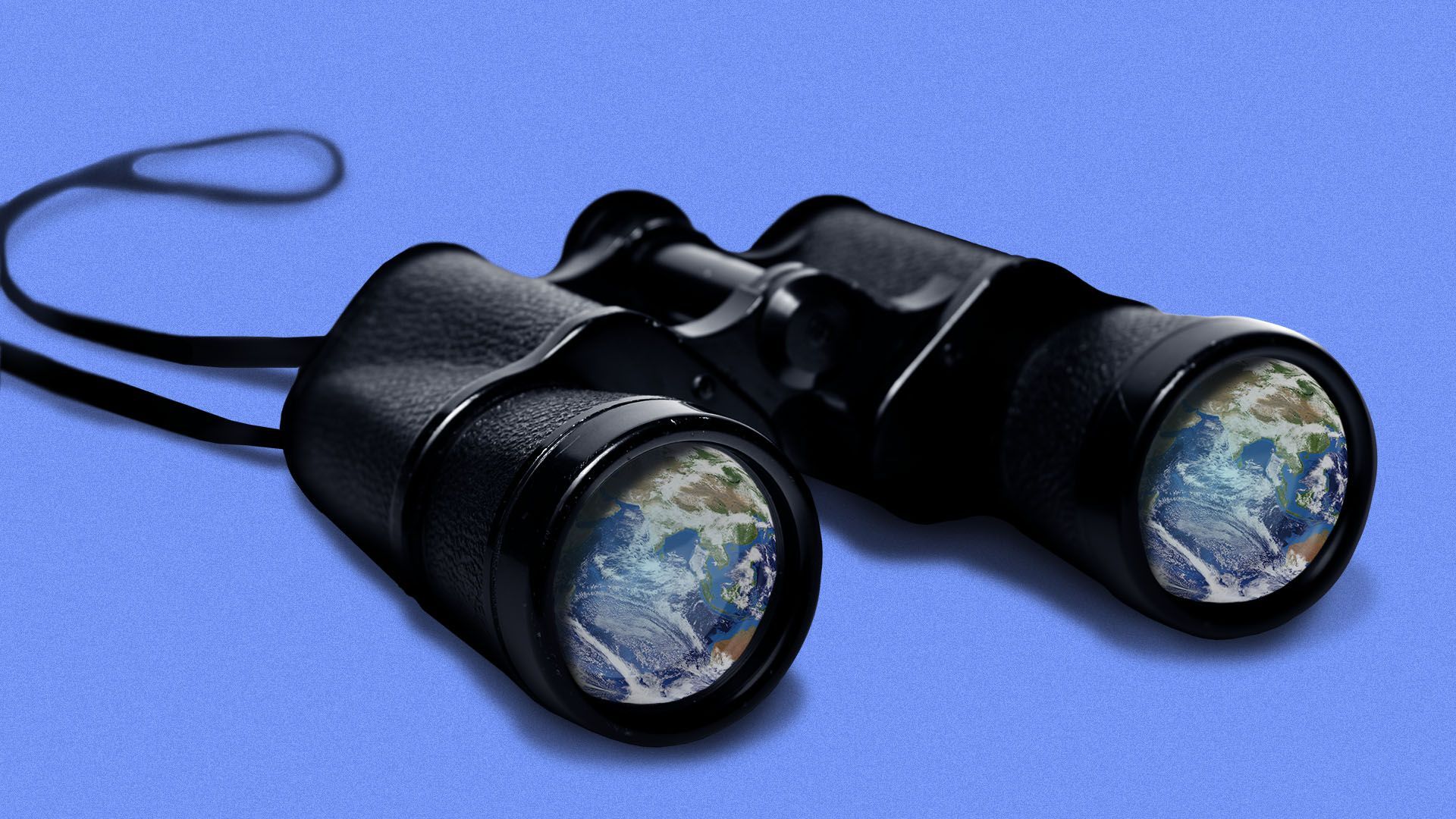 World leaders, business titans, scientists, activists and others are meeting in New York City this week to discuss turning the tide against climate change.
Why it matters: The conclave is taking place against a backdrop that's raising the global warming stakes. Climate change-linked extreme weather continues to make headlines worldwide, raising alarms across the scientific and policymaking communities.
The big picture: Climate Week NYC coincides with the United Nations General Assembly, and is supersized this year into a blitz of hundreds of events, ranging from panels to a full-day U.N. summit called by the secretary general.
There will be many announcements made, especially from businesses looking to tout their pro-environmental bona fides.
Yes, but: What really matters, though, is what happens at Secretary-General António Guterres' Climate Ambition Summit on Wednesday, along with the building of coalitions between public and private entities on the sidelines of the UNGA.
Zoom in: The climate summit is not your ordinary gathering of world leaders dominated by speeches.
Instead, Guterres laid out criteria for taking part that apply to governments, businesses, the financial sector as well as cities and regions.
Broadly, the summit is aimed at showcasing "first movers and doers" that are willing to bring something new to the table provided it is in line with credible net zero pledges, 2030 emissions reduction targets, a 1.5-degree warming threshold and other goals.
The summit will also raise the thorny topic of the need for industrialized countries to compensate developing nations for the effects of climate change.
In the climate talks, this is known as "loss and damage."
Between the lines: The summit outcome will be a chair's summary, distilling what was discussed, work that remains and perhaps some key points of disagreement.
The summit is the only meeting of its kind leading into COP28 in Dubai later this year. But unlike its far larger counterpart, Guterres did not invite oil and gas company CEOs to speak here.
Also distinct from the annual COP meetings, Guterres' gathering welcomes the private sector, sub-national sectors such as cities and states, and international financial institutions. They are expected to demonstrate what's being done to adhere to the Paris Agreement's 1.5-degree target.
It is not yet clear which heads of state will be speaking, and the event is not on President Joe Biden's weekly schedule delivered to reporters. There are also indications that the U.K., which hosted the COP26 summit in Glasgow, may not participate either.
However, California Gov. Gavin Newsom, a state that just filed a wide-ranging lawsuit against fossil fuel companies for years of alleged climate science disinformation, will be at the event.
The intrigue: Climate Week comes amid a historic stretch of climate extremes, with 2023 on track to be the warmest year on record.
What they're saying: Helen Clarkson, CEO of the Climate Group, stated: "It's like every time we think we are going in the right direction, the planet kicks us right back into reality: 'You're not even close... to where you need to be,'" she said, citing the expansion of renewables along with Biden's far-reaching climate law.
"How do we counter that? There's only one answer: relentless determination," she added. The Climate Group is a nonprofit that works with Fortune 500 companies and governments, and it is the main convenor of Climate Week.
Clarkson described 2023 as being in the "messy middle" of the energy transition, in which "Progress is going head-to-head with vested interests."
Meanwhile... Other possible significant developments this week may come from the signals world powers send about ramping up aid to developing countries to help them adapt to climate change consequences. Industrialized countries are still short of a 2009 goal to provide $100 billion annually by 2020.
The U.N. Foundation's Pete Ogden, a former Obama administration climate official, told Axios he will be eyeing China for any new climate commitments. He says China tends to be make these at the UNGA rather than at the annual U.N. climate gatherings.
Go deeper