A climate change split screen in New York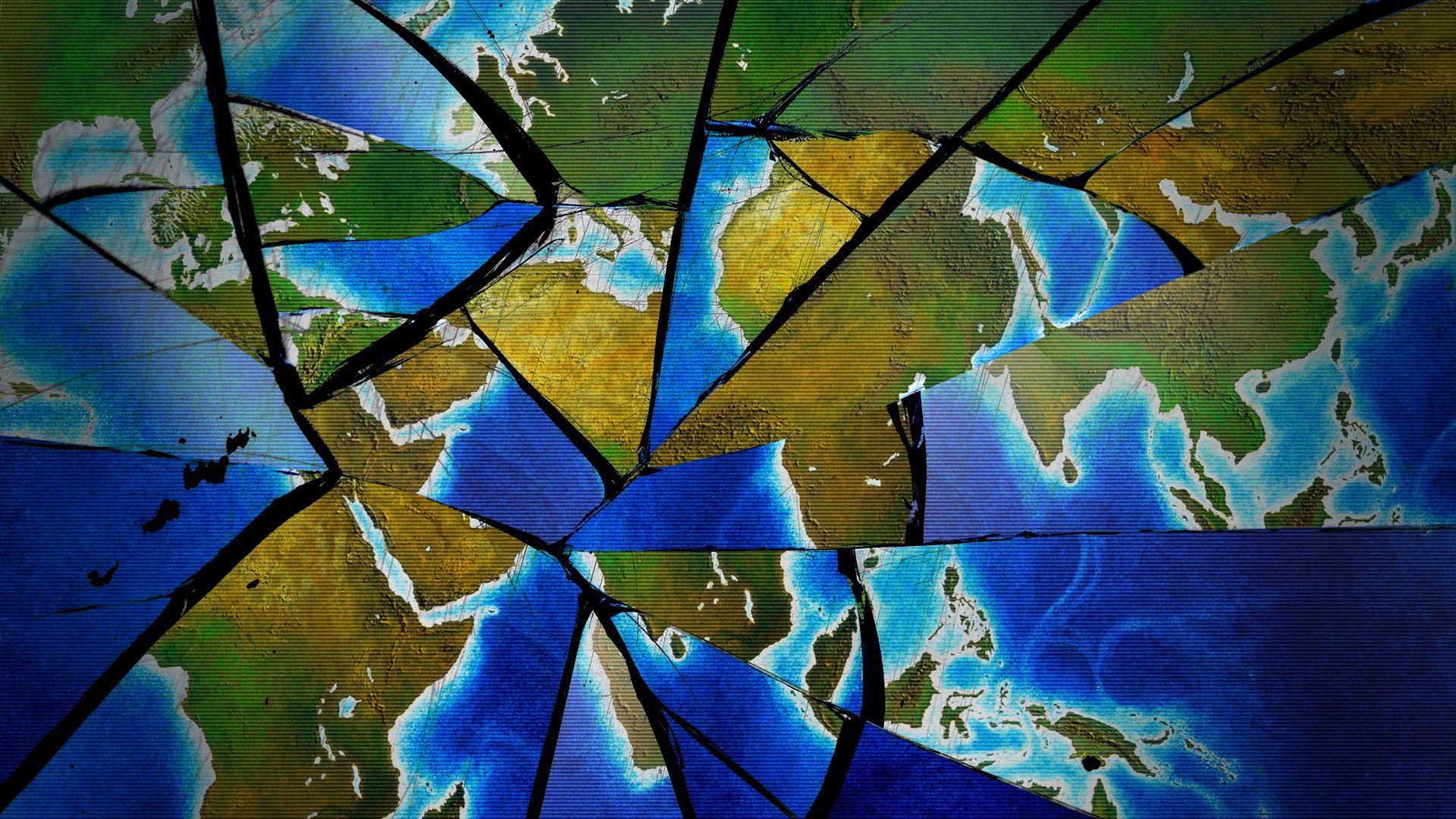 New York City's super-sized Climate Week featured a stark split-screen between the official business of the week, as showcased at the UN Climate Ambition Summit, and a trade show-like glimpse into our lower carbon future.
Why it matters: The core message from both sides is that progress is being made to decarbonize economies, but the pace and scale are nowhere as fast or sweeping as they need to be.
Expect that to come up repeatedly at the UN Climate Summit in Dubai (COP28) later this year.
The private sector is emphasizing speed, while countries working within the UN process want speed plus a fossil fuel phaseout and more money to help developing nations suffering the worst consequences.
It foreshadows COP28's fault lines, and the task ahead for the United Arab Emirates' leadership.
The big picture: At more than 600 climate-themed events throughout the city this week, venture capitalists, policymakers, CEOs, corporate sustainability officers and others made the case that progress has been made to lower greenhouse gas emissions.
Although President Biden's signature climate law, enacted a little more than a year ago, has helped jump-start the process, the world is still hurtling toward exceeding the Paris targets.
This message was echoed by UN Secretary-General António Guterres as he led Wednesday's summit.
"We are talking about something that can be real if we mobilize all our energies to make it happen," Guterres said in his closing comments. "Now, the conditions are not yet fully met. Clearly, they aren't. We are in many aspects even moving backwards."
But just as Climate Week showcased many companies moving early and fast toward decarbonization, the UN summit falling in the middle was also a display of fissures that could potentially rupture at COP28.
The intrigue: Guterres' stated goal was to show that if so-called first movers can align their policies to meet the Paris warming target of 1.5°C (2.7°F) above preindustrial levels, "Everyone can do it."
Yes, but: While the president-designate of COP28, Sultan al-Jaber, will come to Dubai agreeing with the spirit of Guterres' summit, there are significant disagreements on the substance.
Al-Jaber told Axios in an interview that he wants to focus on cutting emissions and tripling renewables by 2030 — but he did not endorse "phaseout" language, instead noting that a "phasedown is inevitable."
For al-Jaber, that phasedown would apply to all "unabated" fossil fuel production, generally taken to mean that facilities that can capture and store carbon and other greenhouse gas emissions on site would be allowed.
"We need to start focusing on delivery and on driving results rather than pledges and endorsements," al-Jaber said, echoing a major theme of the week overall.
The UAE is a major oil and gas producer, and al-Jaber, in addition to serving as the country's climate envoy and a top renewables official, runs the state-owned oil company ADNOC.
What they're saying: "We've always known that you can't promote to unplug the world from the current energy system before you actually build the new energy system. That is my personal view," he said.
"And that's why we've been calling for and it has become actually one of my top priorities as part of my COP28 action plan for a fair, just, orderly and responsible and well-managed energy transition."
Reality check: A major task for COP28 will be to formally assess whether (and how far off) the world is toward meeting the Paris targets, known as the Global Stocktake. It calls for an eventual phaseout of fossil fuels.
How the COP presidency navigates the response, and possibly carves out a deal with the oil and gas industry, is likely to be pivotal.
State of play: "[With] less than 70 days, there is a tricky diplomatic agenda for the UAE," said Rachel Kyte, dean emerita of The Fletcher School at Tufts University.
This includes "a response to a stocktake that must address fossil fuels — the focus of the UN secretary-general at this summit."
Kyte also noted that a positive outcome of the summit could be a deal on oil and gas, with the UAE bringing the industry to the effort, plus potentially creative ways to secure more climate financing.
The bottom line: The private sector Climate Week's theme this year was "We can. We will."
If one could affix a theme to the UN summit it was: "We need to, but might not rise to the moment."
Go deeper