Axios AM
July 13, 2022
Happy Wednesday. Smart Brevity™ count: 1,088 words ... 4 mins. Edited by Noah Bressner.
🩺 Please join Axios' Tina Reed and Alayna Treene tomorrow at 12:30 p.m. ET for a virtual event on the Roe decision's implications for women's health and access to care. Guests include Sen. Tina Smith (D-Minn.), Rep. Nancy Mace (R-S.C.) and AMA president Dr. Jack Resneck Jr. Register here.
1 big thing: Seismic shift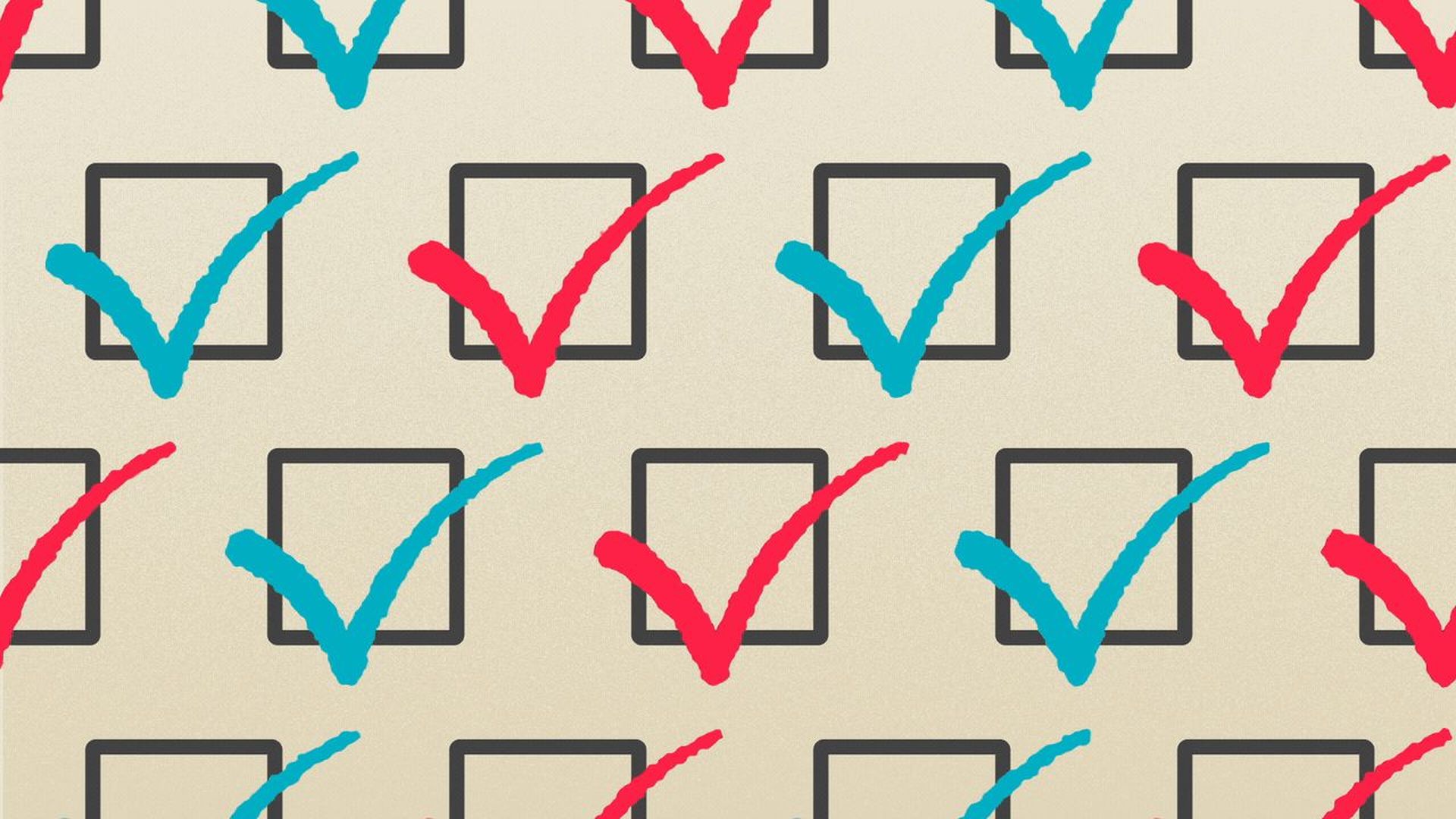 Democrats now have a bigger advantage among white college graduates than they do with nonwhite voters, Axios' Josh Kraushaar writes from a New York Times/Siena College poll.
Why it matters: We're seeing a political realignment in real time.
Democrats are becoming the party of upscale voters concerned more about issues like gun control and abortion rights.
Republicans are quietly building a multiracial coalition of working-class voters, with inflation as an accelerant.
What's happening: House Republicans boast this year's class of new candidates is the most diverse in history.
The NRCC notes that 29 of its 75 House targets have a Hispanic population over 15%.
In the Times/Siena poll, Ds hold a 20-point advantage over Rs among white college-educated voters — but are statistically tied among Hispanics.
Hispanic voters backed Democrats by a nearly 50-point margin in the 2018 midterms. In the 2016 congressional elections, Dems lost white voters with a bachelor's degree.
President Biden's job approval sank to 33%.
But Ds and Rs are in a statistical tie on the congressional ballot.
Between the lines: Dems' fortunes are bolstered by a slice of well-off socially liberal voters who disapprove of Biden's performance — yet reliably support Democrats for other races.
2. How collegians cash in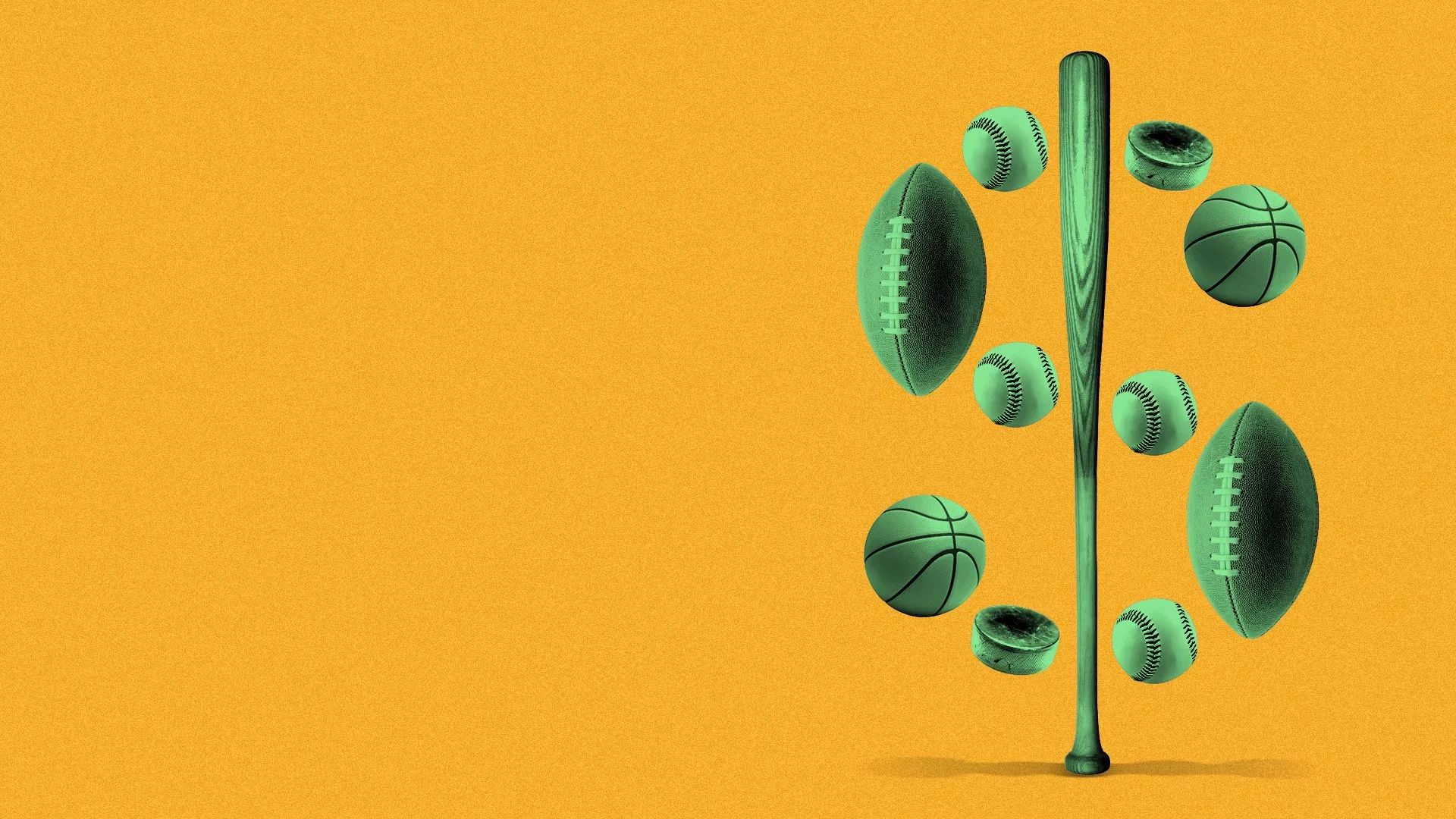 A year into the new rule allowing college athletes to profit from their name, image and likeness (NIL), there's a "King of the Nil":
After NIL went live last summer, 21-year-old Norfolk State University running back Rayquan Smith reached out to 100 companies, hoping to strike a few deals, Axios Sports' Jeff Tracy reports.
He has since signed at least 70 deals, running into five figures, Forbes reports — including Arby's, Boost Mobile and Pedialyte.
Why it matters: 100,000+ athletes have signed modest endorsement deals, ranging from local car dealerships to Buffalo Wild Wings.
What keeps the NCAA up at night are "athletics-driven" deals — boosters and booster collectives (groups of donors who pool resources) inducing recruits to sign with their schools under the guise of NIL.
College athletes pocketed $917 million during Year 1 of NIL, Opendorse estimates.
The average transaction was $1,815, according to INFLCR, another marketplace.
Football players were higher ($3,396), but not the highest. Female gymnasts earned over $7,000 per deal.
3. Behind the scenes: West Wing's econ machine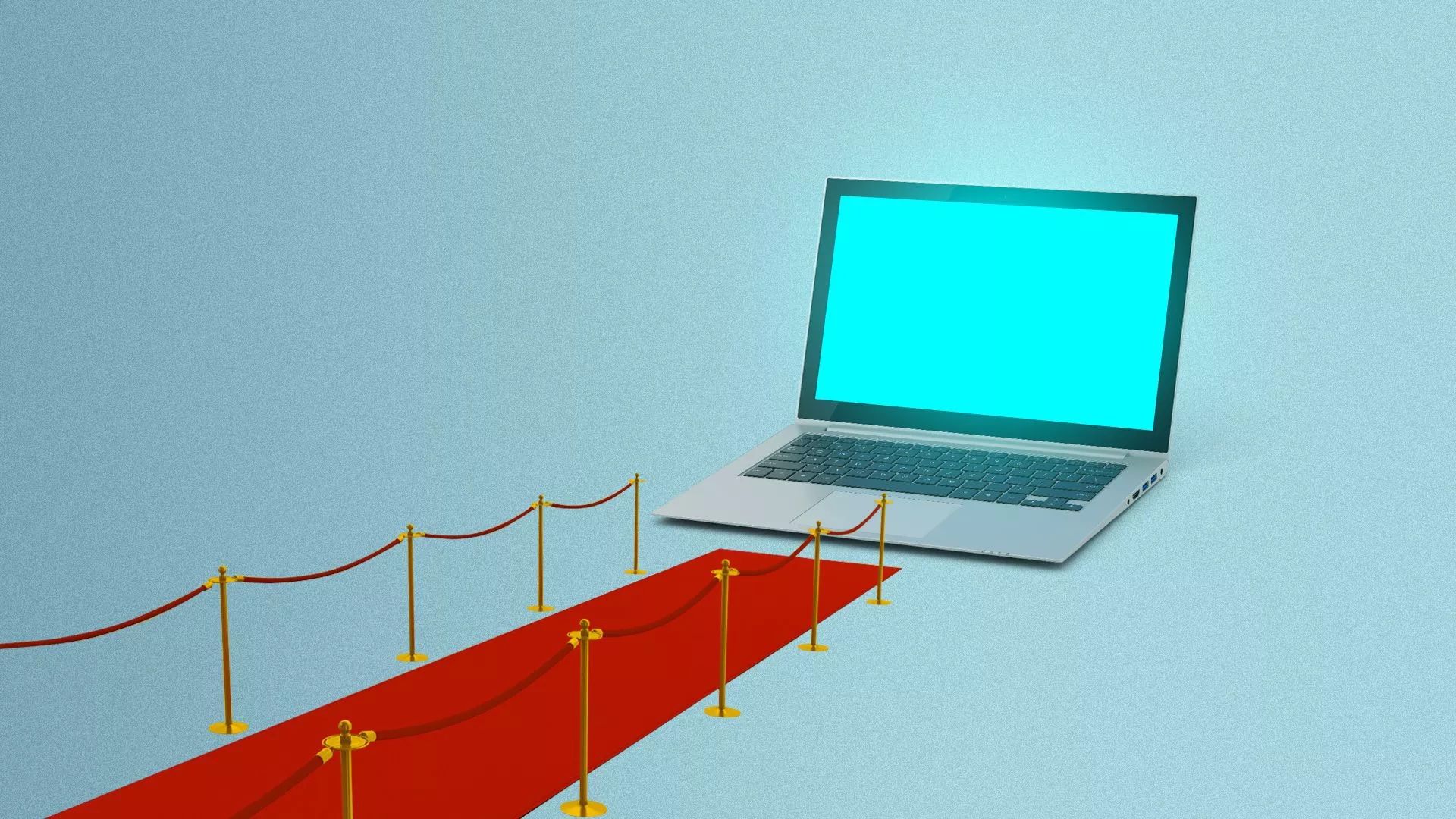 White House chief of staff Ron Klain gathers senior staff on weekdays for an 8:20 a.m. video call.
On certain mornings like today, when big economic data is set for public release, Klain stalls for 10 minutes — with aides chuckling knowingly — before calling on Council of Economic Advisers chair Cecilia Rouse, Axios' Hans Nichols reports.
Why it matters: Rouse saw today's Consumer Price Index (CPI) numbers last night. She and a tight circle are sworn to secrecy until 8:30 a.m., when the Bureau of Labor Statistics releases them.
How it works: By 9:30 a.m, White House officials are explaining — and spinning — on cable networks.
The night before release, economic numbers are shared with the Fed, Rouse, the V.P., Treasury and the director of the White House's National Economic Council.
The intrigue: Klain's 8:20 a.m. Zoom is the second, less exclusive, staff meeting each morning.
At 8 a.m., he huddles with a smaller group of West Wing officials.
4. 🔭 Human glimpse of vast wonders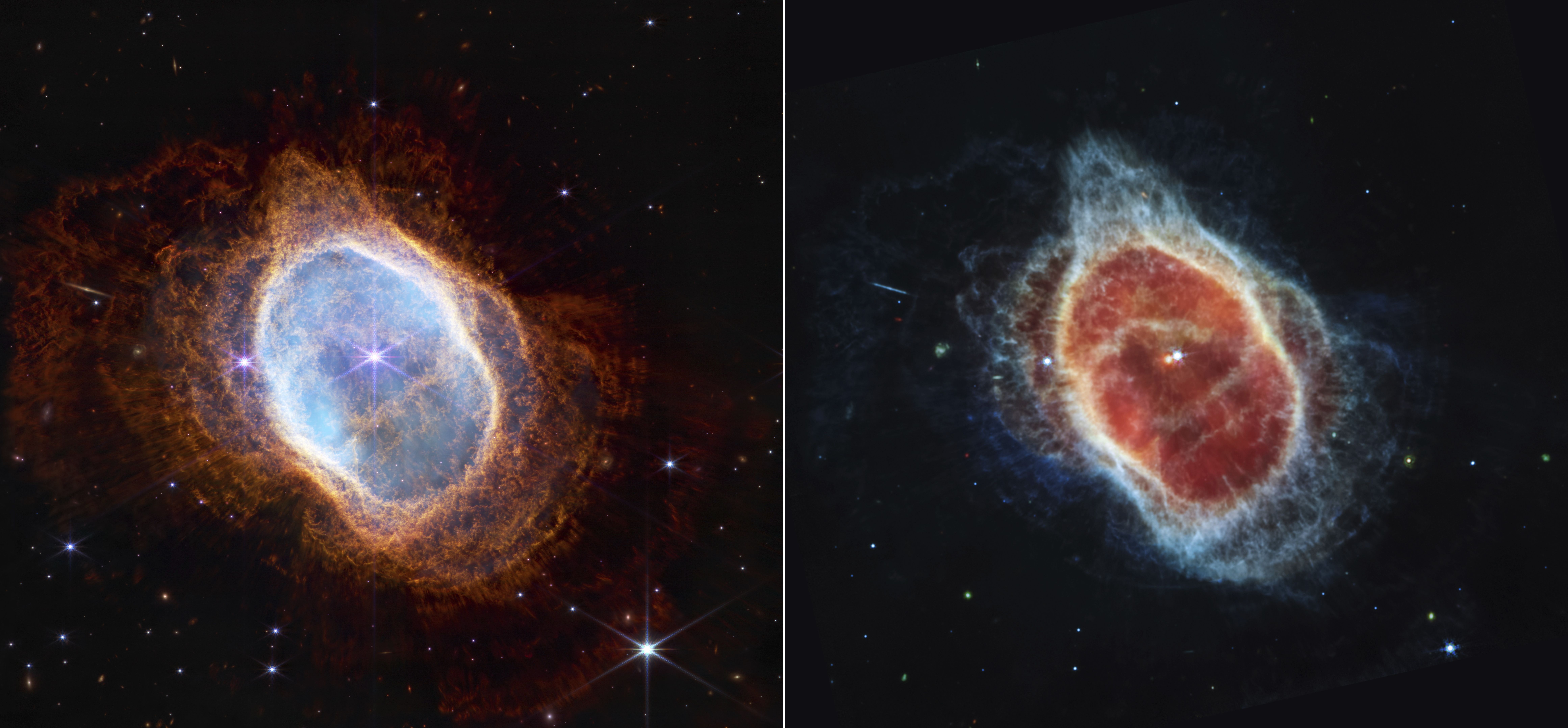 Here are two views of the Southern Ring Nebula — near-infrared light (left) and mid-infrared light — in what NASA calls a dying star's final performance.
Planetary nebulae are the shells of gas and dust ejected from dying stars, NASA explains.
The images are part of a stunning batch of colorful images from the James Webb Space Telescope, released with fanfare yesterday.
Why it matters: "New details like these, from the late stages of a star's life, will help us better understand how stars evolve and transform their environments," NASA says.
NASA's bottom line: "Some stars save the best for last."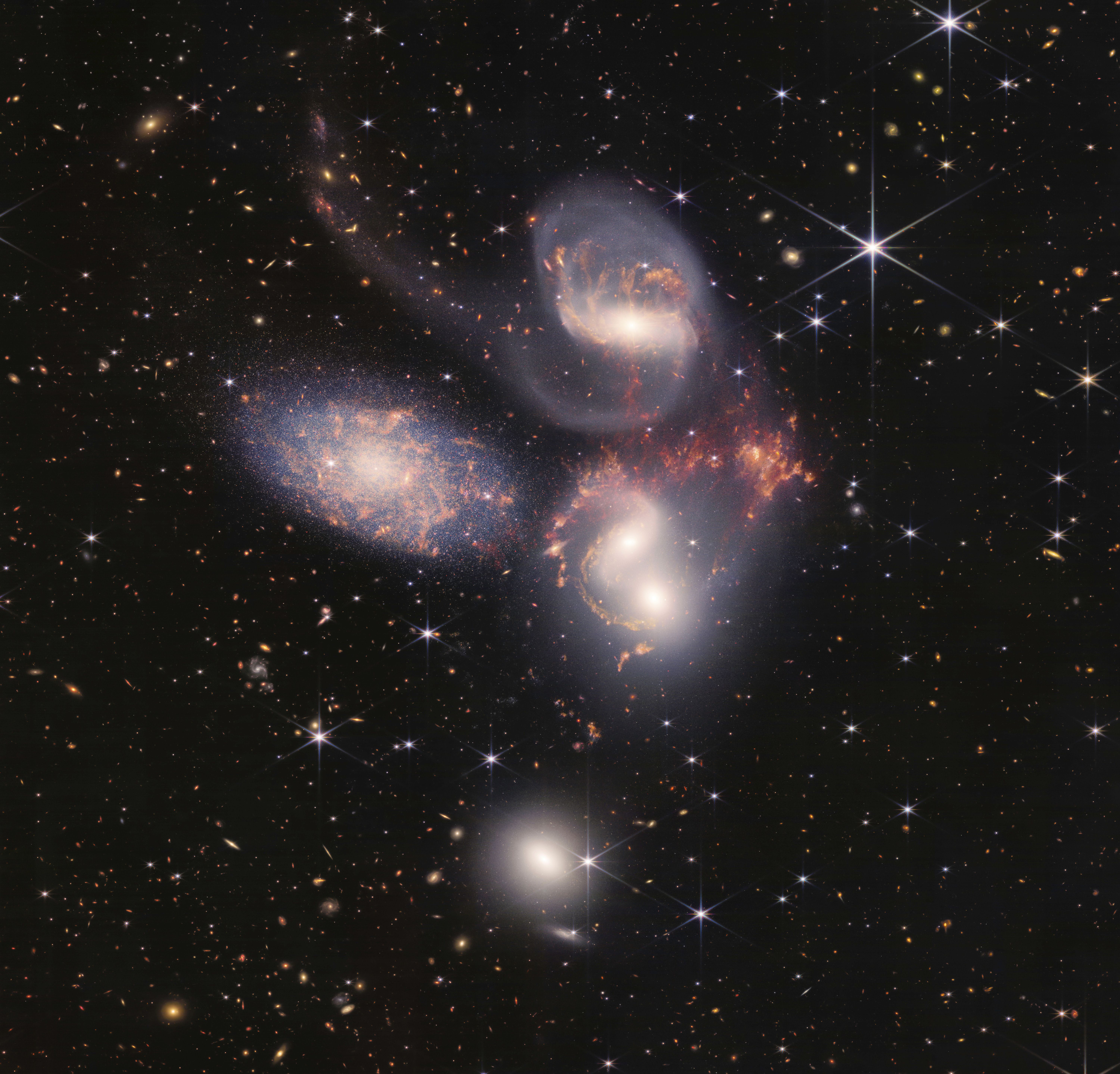 This is Stephan's Quintet, a visual grouping of five galaxies in a cosmic dance, in a mosaic from almost 1,000 image files.
Why it matters: The Webb telescope gives us "a new, unprecedented 290 million-year-old view of what this Quintet is up to," Cornell astronomer Lisa Kaltenegger told AP.
5. 🔮 Futurecast: India to pass China
This fascinating visual from Bethany Allen-Ebrahimian's Axios China newsletter shows the UN projection this week that India's population will overtake China's as early as next year.
China's population will begin to decline as early as next year.
Go deeper ... Get Axios China.
6. 🐦 4 days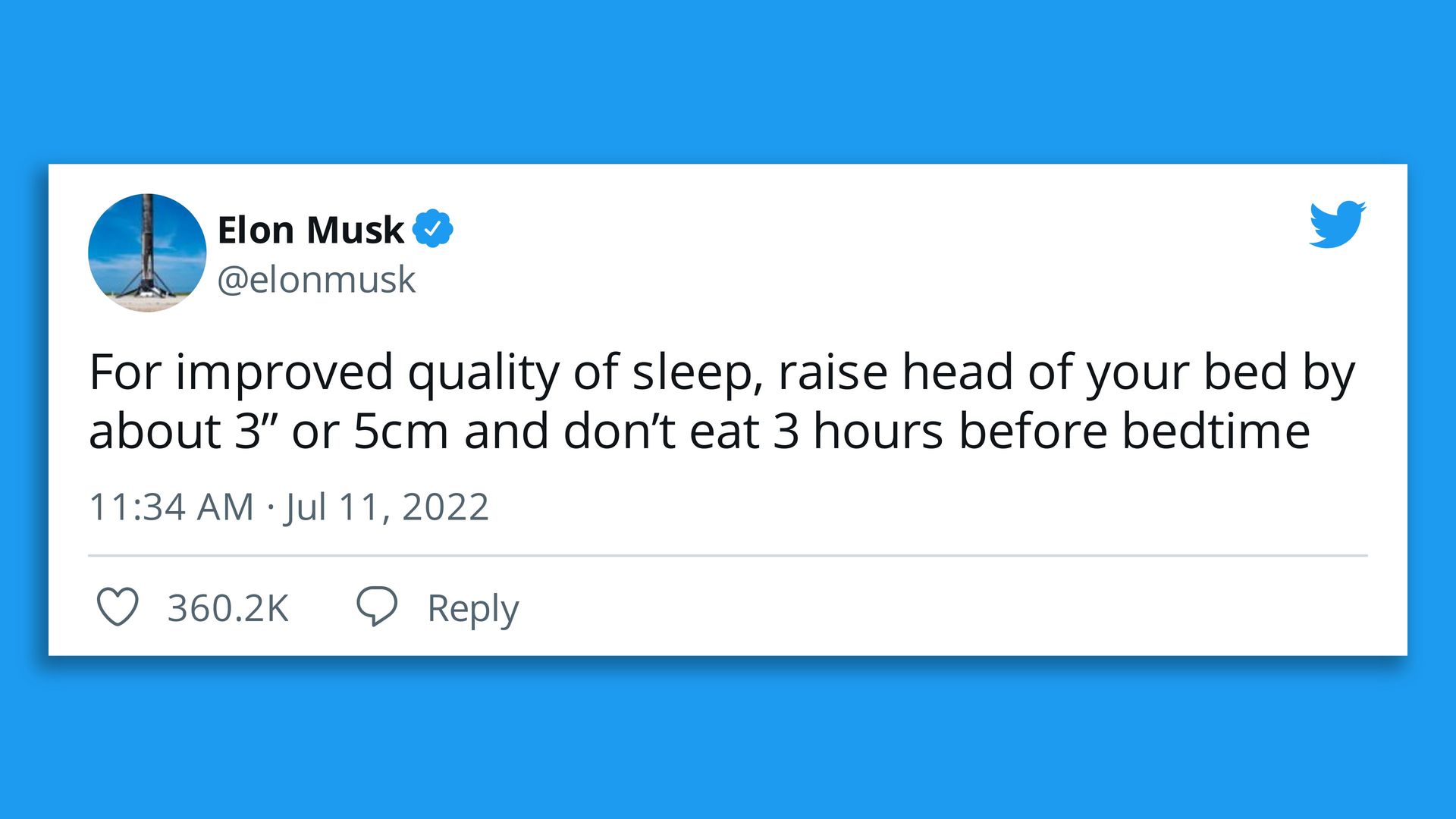 That's how long Twitter's lawyers say they need in Delaware Chancery Court to prove Elon Musk should be forced to honor his acquisition deal, Bloomberg reports.
The company hopes to start a quick non-jury trial on Sept. 19.
3 takeaways from Twitter's suit ... Read the 241-page suit.
7. 🎒 Uvalde's new anguish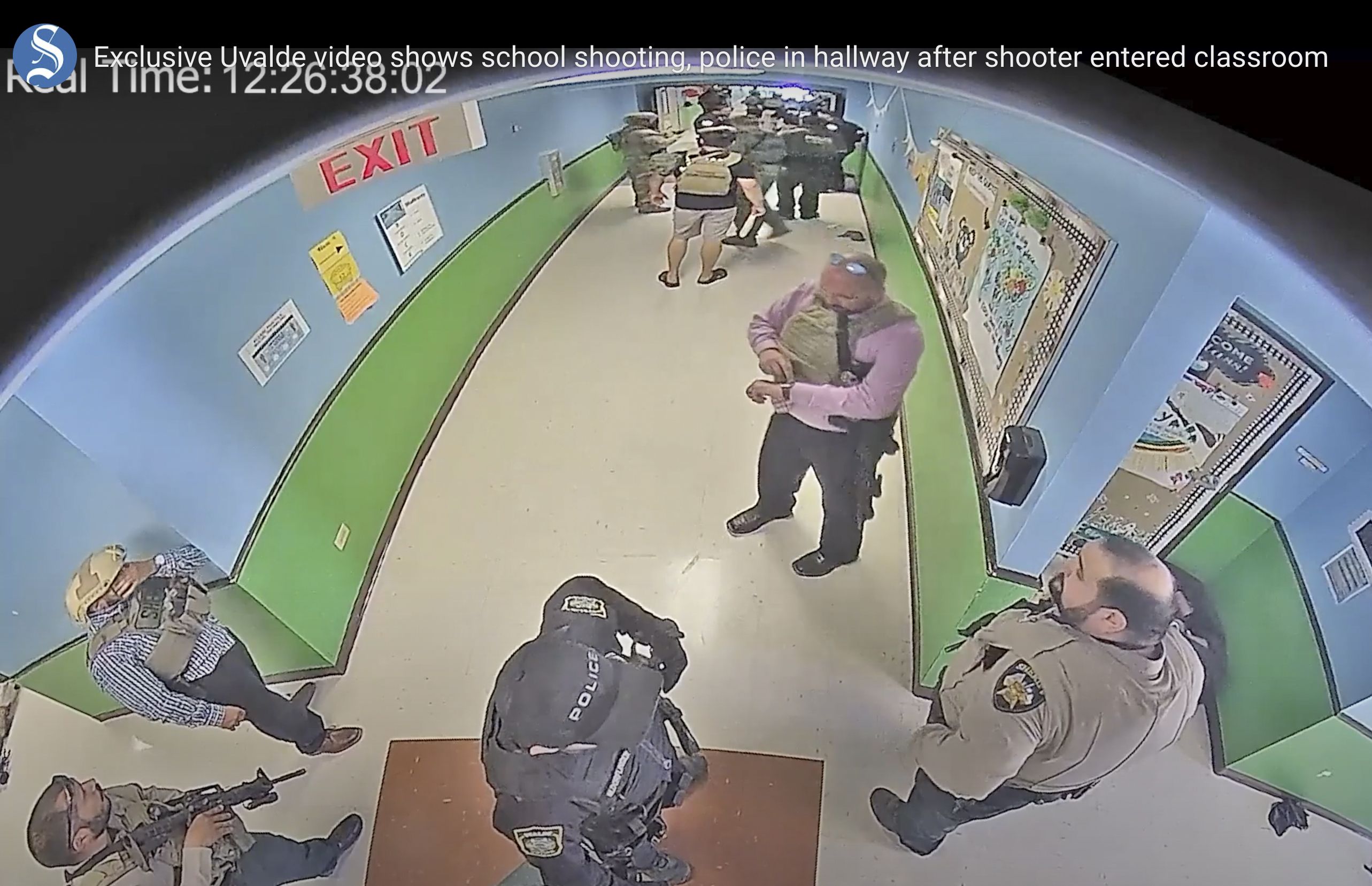 A new wave of anger is sweeping Uvalde, Texas:
Surveillance footage shows police officers in body armor milling in the hallway of Robb Elementary School while a gunman was inside a fourth-grade classroom, killing 19 children and two teachers.
Why it matters: Officers, some armed with rifles and bulletproof shields, massed in the hallway and waited more than an hour before going inside and stopping the May 24 slayings, AP reports.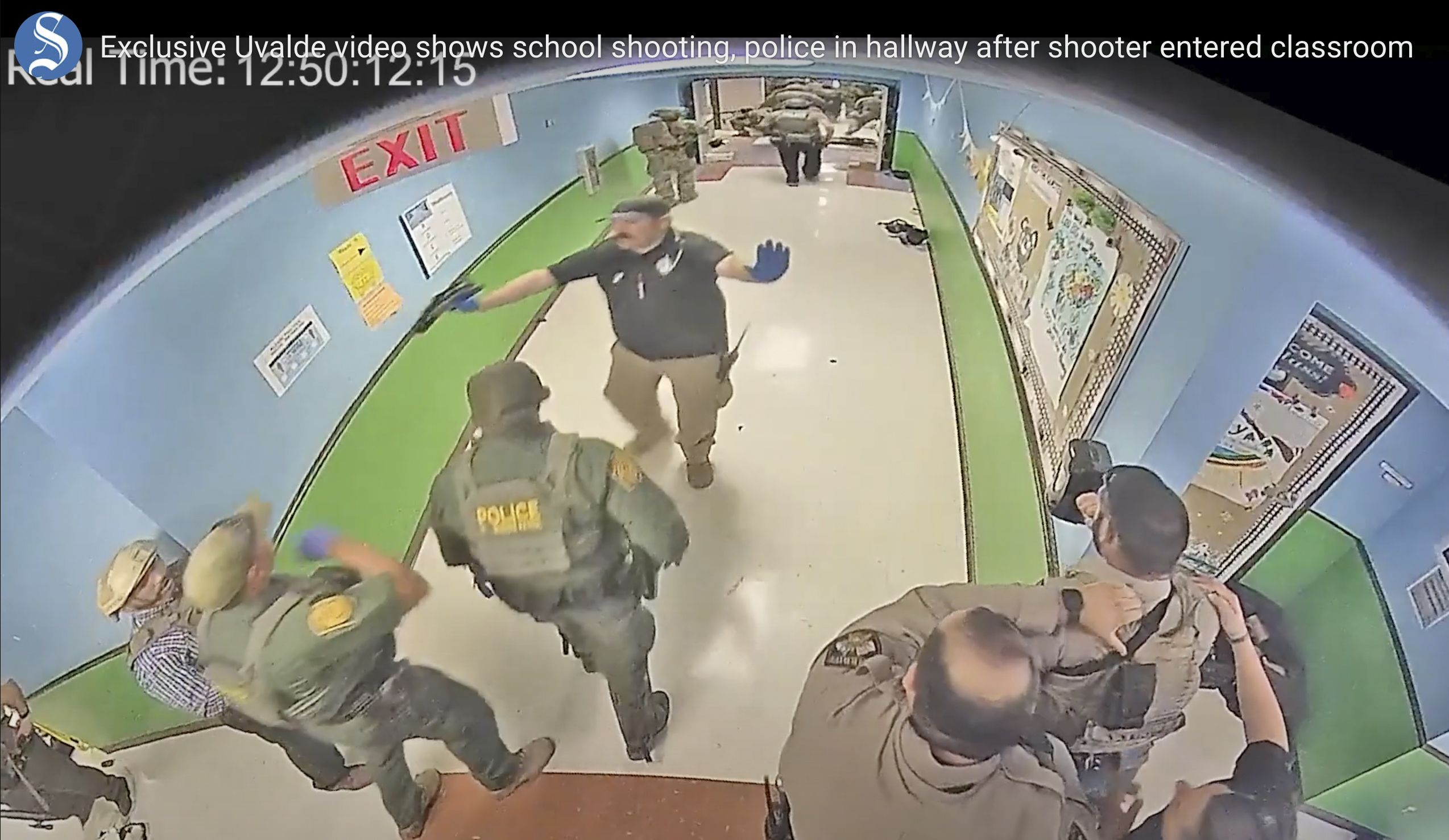 The video published by the Austin American-Statesman is a disturbing 80-minute recording of a reality that has been known for weeks.
The footage redoubled calls in the small South Texas city for accountability about explanations by authorities that have been incomplete, late and sometimes inaccurate.
8. 🍟 1 fun thing: Fry Day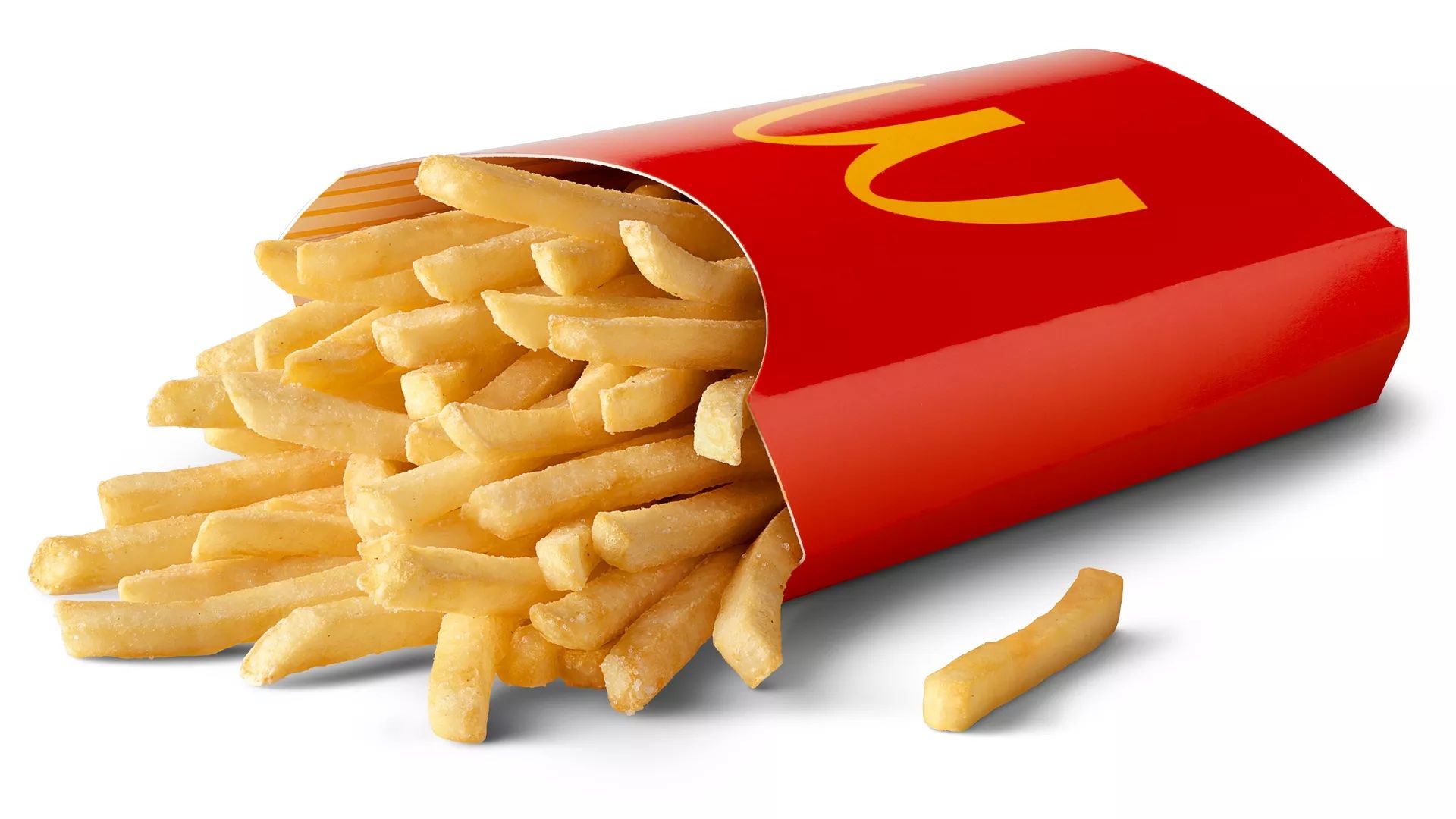 It's National French Fry Day. But it's Wednesday.
July 13 is the annual made-up holiday. The date may change if fast-food sister chains Checkers and Rally's are successful in their petition to move Fry Day to Friday, Axios' Kelly Tyko reports.
Fry deals are on tap today at McDonald's, Burger King, Wendy's and more.
🧠 How it works: Companies use these deals to build bigger customer databases and drive digital sales, Hope King writes for Axios Closer.
🍨 What's next: National Mac & Cheese Day is tomorrow. Sunday is National Ice Cream Day.
📬 Invite your friends to sign up here for their daily essentials — Axios AM, PM and Finish Line.