Welcome back to Future. Let me know what you think of today's issue by replying or emailing [email protected] Future's Saturday author, Kaveh, is at [email protected]
I'll be spending next week speaking about the future of work at the Fulcrum Conference in Detroit, and I'm accepting any restaurant recommendations.
If you're in the city, I'd love to see you at the conference!
Today, I've got 1,173 words for you — a 5-minute read. First up...
1 big thing: The physical footprint of the digital world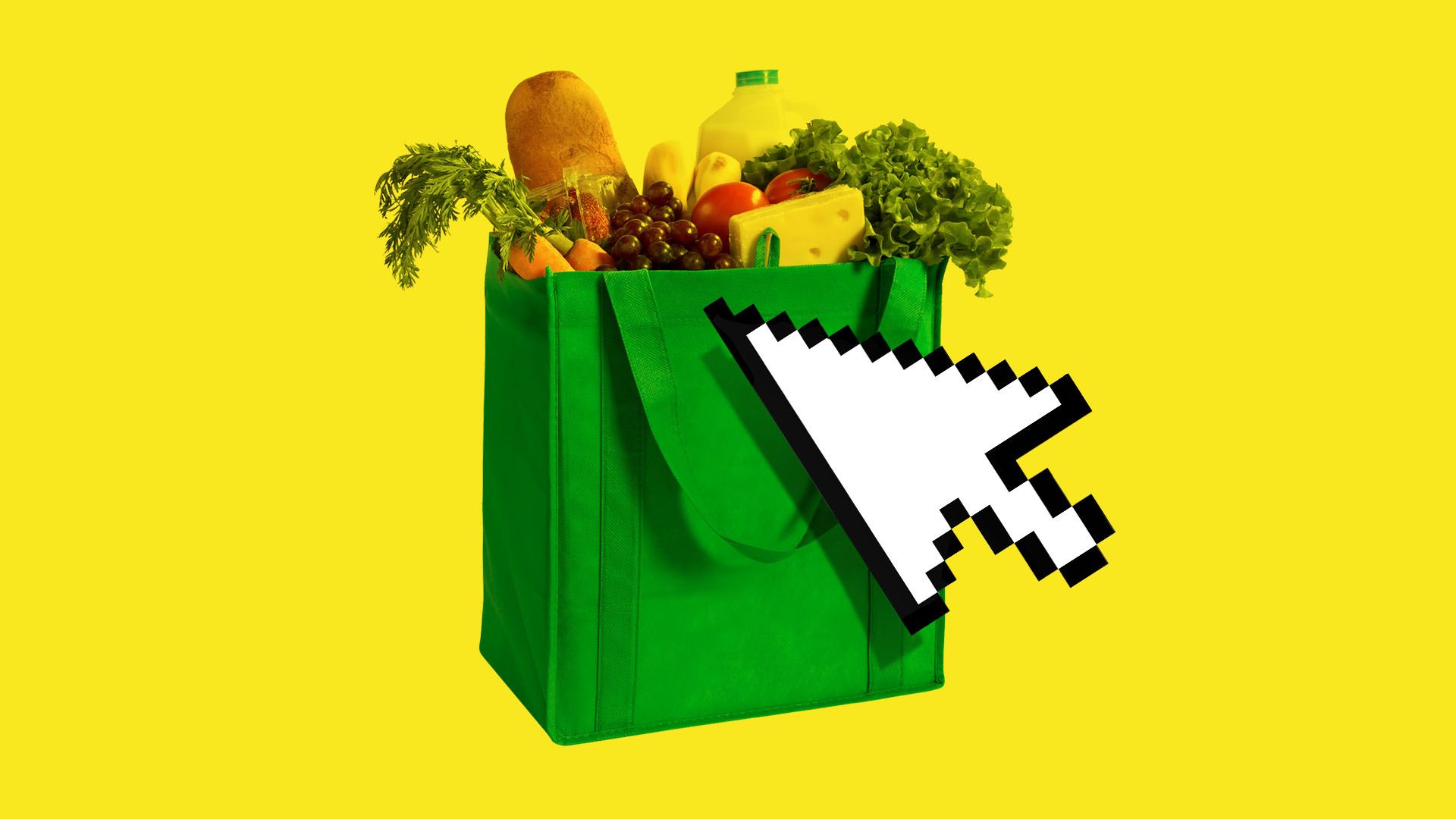 Smartphones are chock-full of apps that can hail anything from rides to meals to toiletries — and this digital revolution comes with a physical footprint that is changing the way cities look and function.
Why it matters: To support the new consumer lifestyle, companies are choking cities with cars, bikes and warehouses. The technology that makes it possible for urban dwellers to summon everything in an instant clearly comes with still-unknown costs.
"In a major city, you don't really have to leave the house," says Richard Florida, an urban studies scholar at the University of Toronto. But all of those delivery and ride-hailing services "add pressure on cities in terms of traffic congestion and power use that people aren't thinking about."
What's happening:
"If you think about what made cities great, it was the local shops, the bookstore, the coffee place, the bars. All of those places that created human energy are disappearing. Cities are becoming ever-more anonymous, and they're starting to look like suburbs, with people isolated in their spaces."
— Richard Florida
What to watch: Emerging technologies will only accelerate the transformation of cities.
Researchers are working to develop "picker robots," which would let e-commerce outfits like Amazon and Walmart build smaller, denser warehouses without any humans, Kaveh notes.
If companies start using drones to deliver packages, they will need even more warehouses near big cities, since drones can only fly limited distances.
2. The unanswered questions in America's AI strategy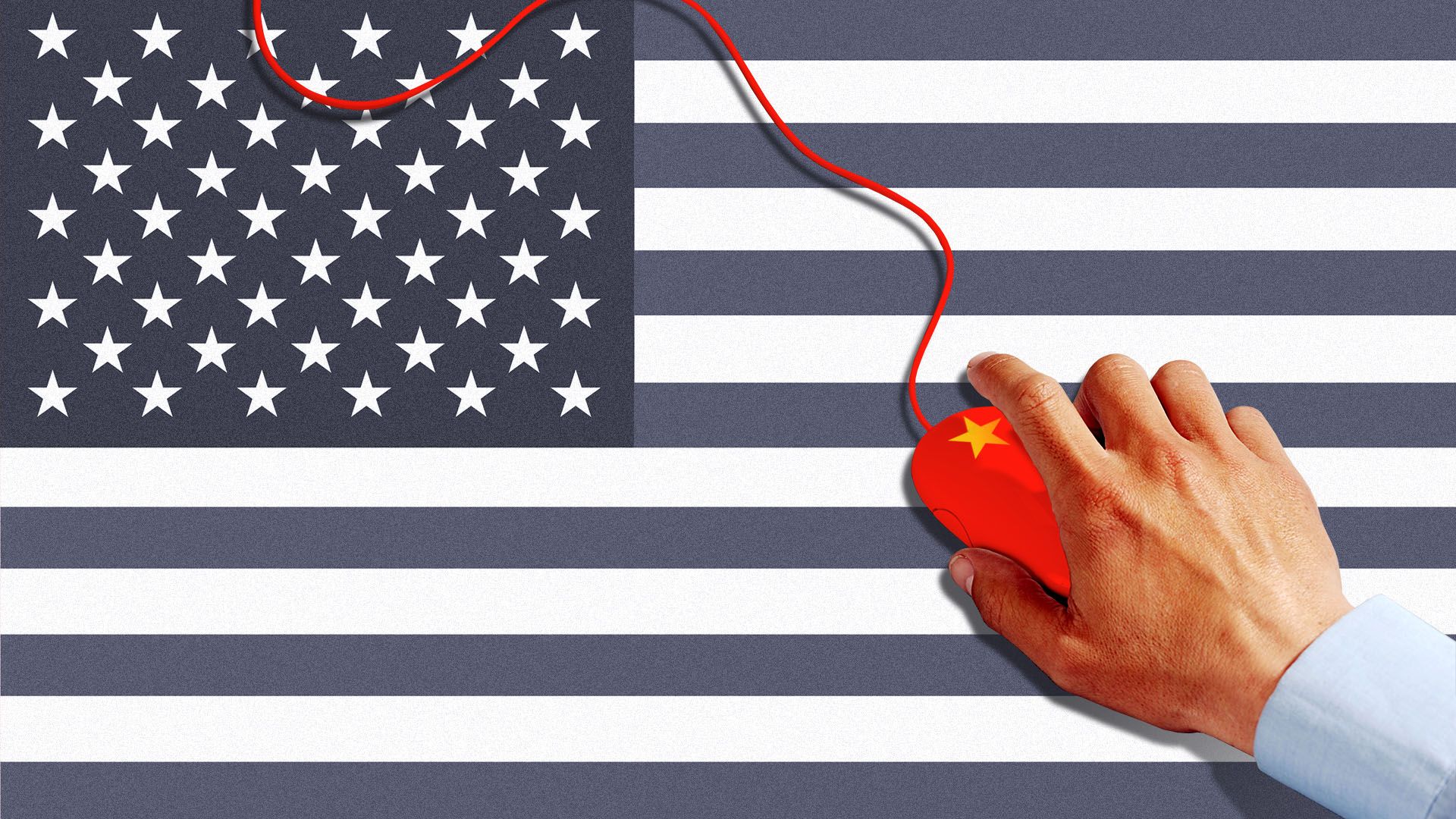 Three years since the White House first publicly considered the U.S. government's role as a shepherd of artificial intelligence research, pivotal unanswered questions are still holding back a coherent strategy for boosting the critical technology at home, Kaveh writes.
Why it matters: China's authoritarian system, largely untroubled by deliberative holdups, has been pouring money into its AI sector.
The big questions around U.S. AI policy largely revolve around competition with adversaries — which for now, yes, mostly means China.
How much should Western companies and researchers work with foreign counterparts who may be using AI for domestic repression or in weapons?
Should some foreign students and scholars be excluded from study or work in the U.S.?
Should U.S. tech companies develop software for the Pentagon, in the style of China's mandatory civil-military cooperation?
How autonomous should the U.S. military's future weapons be — given that China is already selling purportedly autonomous machine gun-toting drones abroad?
Driving the news: In a report released Monday, the National Security Commission on AI — a group Congress convened to offer recommendations — tried to arrive at a consensus, but agreement was elusive.
"These are all questions where I don't think there are clear answers, and where a lot of the passions and perspectives can become quite polarized," says Elsa Kania, adjunct senior fellow at the Center for a New American Security.
What's happening: "If you look at what is being said, we continue to hear the right things," says William Carter, deputy director of the technology policy program at the Center for Strategic and International Studies. "But if you look at what is being done, it's not a hell of a lot."
A focus on bashing China has helped eclipse the drive for policies to bolster the U.S. AI ecosystem with money and clear regulations.
"Being mean to China is an easy political sell for both parties right now," Carter says.
The big picture: That trend was obvious yesterday at a conference put on by the National Security Commission on AI, which assembled top Pentagon officials and Silicon Valley dignitaries. China was on every tongue.
But it's not the only game in town. "We shouldn't only think about what China is doing," Marjory Blumenthal, senior policy researcher at the RAND Corporation and former tech adviser to President Obama, tells Axios. In the future, smaller countries or non-state actors could cause havoc with increasingly accessible AI.
Go deeper: AI is getting caught up in politics
3. China's payment apps go global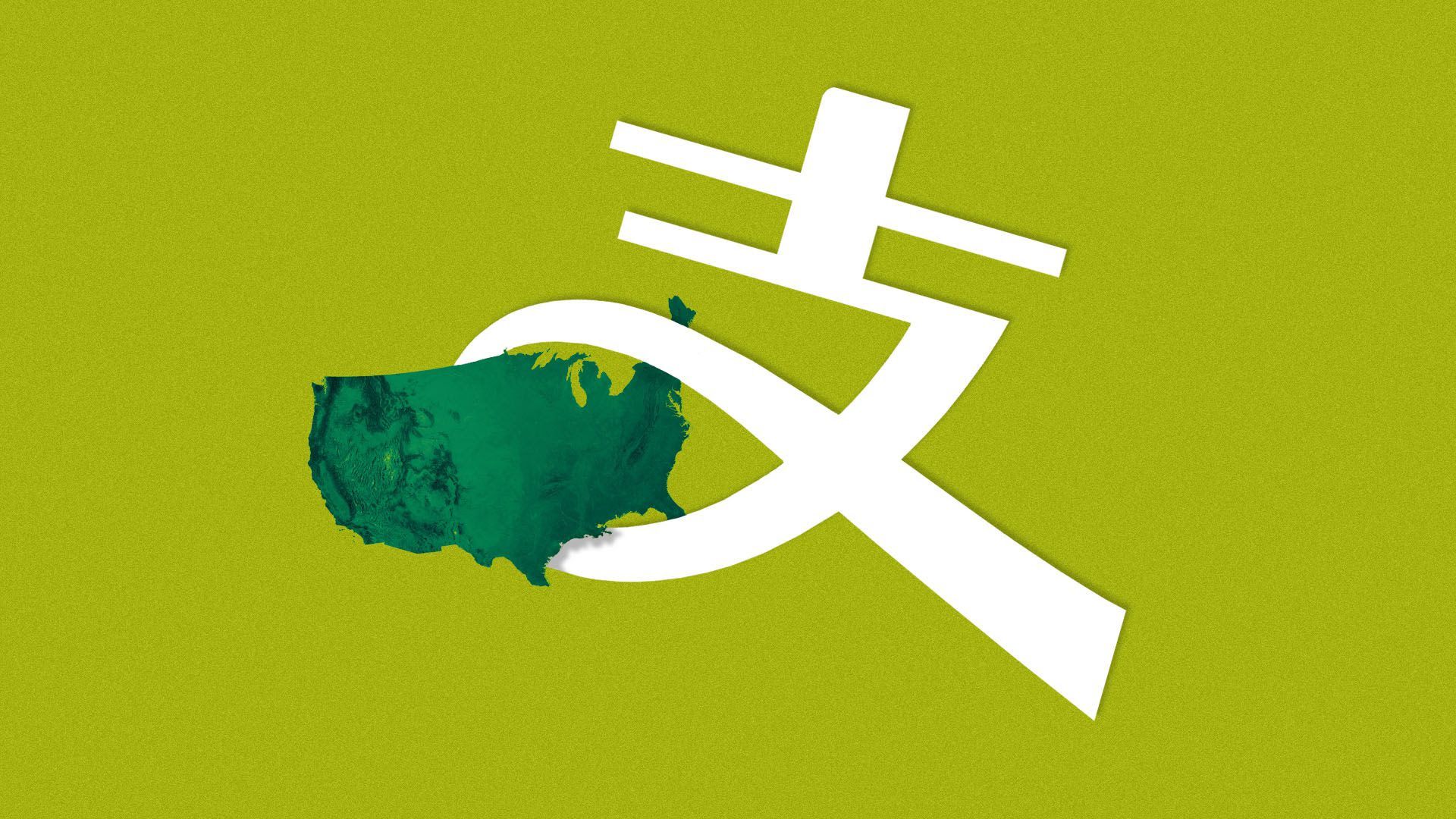 Alibaba and Tencent, China's tech kings, have a powerful new way to gather data on foreigners.
What's happening: After years of limiting themselves to Chinese consumers, Alipay and WeChat Pay — China's two mobile payment giants, owned by Alibaba and Tencent, respectively — announced this week that they're available to foreign users.
Why it matters: Mobile payments are a huge source of data for Alibaba and Tencent. While Americans are still reliant on credit cards, Chinese consumers use the apps to pay for everything from meals to taxis to clothes, and tracking consumers' purchases gives the companies real-time insights on their habits, likes and dislikes.
Attracting foreign customers and their data to the platforms will only make the Chinese tech giants smarter.
Until now, Alipay and WeChat Pay only worked if you had a Chinese bank account.
That made it hard to be a tourist in China, as many restaurants and cab drivers wouldn't take cash and expected to be paid through an app, notes Martin Chorzempa of the Peterson Institute for International Economics.
Now foreigners can link up prepaid Chinese accounts to the apps to use them. "This is big and overdue," says Chorzempa.
The apps will likely be wildly popular among tourists who travel to Beijing for the Olympic Games next year.
What to watch: Picking up foreign users in China could be a big step toward going global for the Chinese apps. "It's yet to be seen whether they will use it to gain foreign Alipay users who use it outside China," Chorzempa says. "But they certainly could."
For example, thousands of stores in North America — like Walgreens and 7-Eleven — already accept Alipay because they want to be more accessible to Chinese consumers. If even more stores outside of China let shoppers pay with Alipay and WeChat Pay, the apps could pick up many millions of new users.
4. Worthy of your time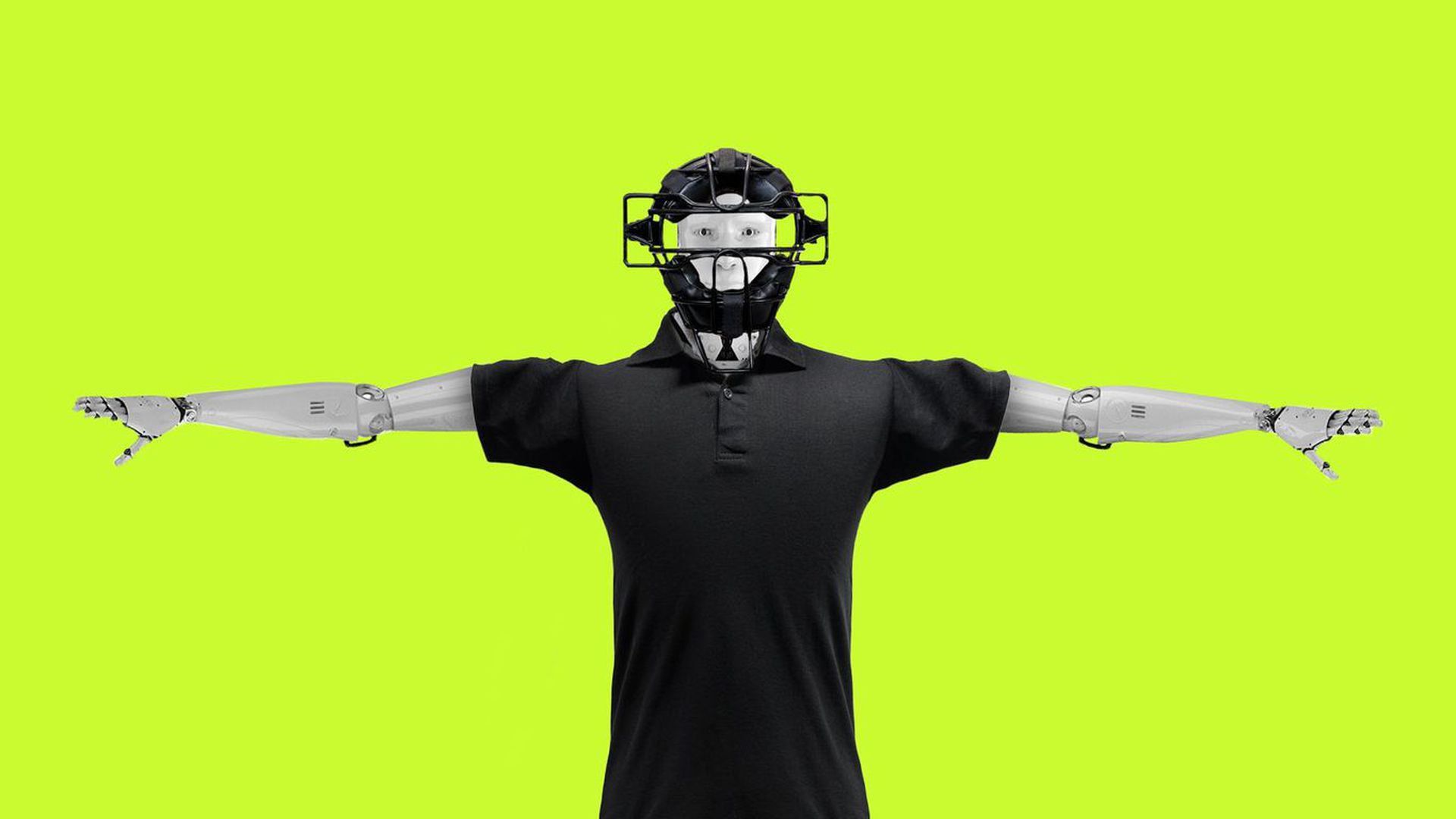 Robot umpires are coming to the minor leagues (Kendall Baker — Axios)
When the government seizes your embryos (Anna Louie Sussman — New Yorker)
Cities use tech to prep for snowy winters (Amy Farley — Fast Company)
The rise of fake beards (Ray Smith — WSJ)
The flying taxi race (Adam Satariano — NYT)
5. 1 millennial thing: Diamonds aren't forever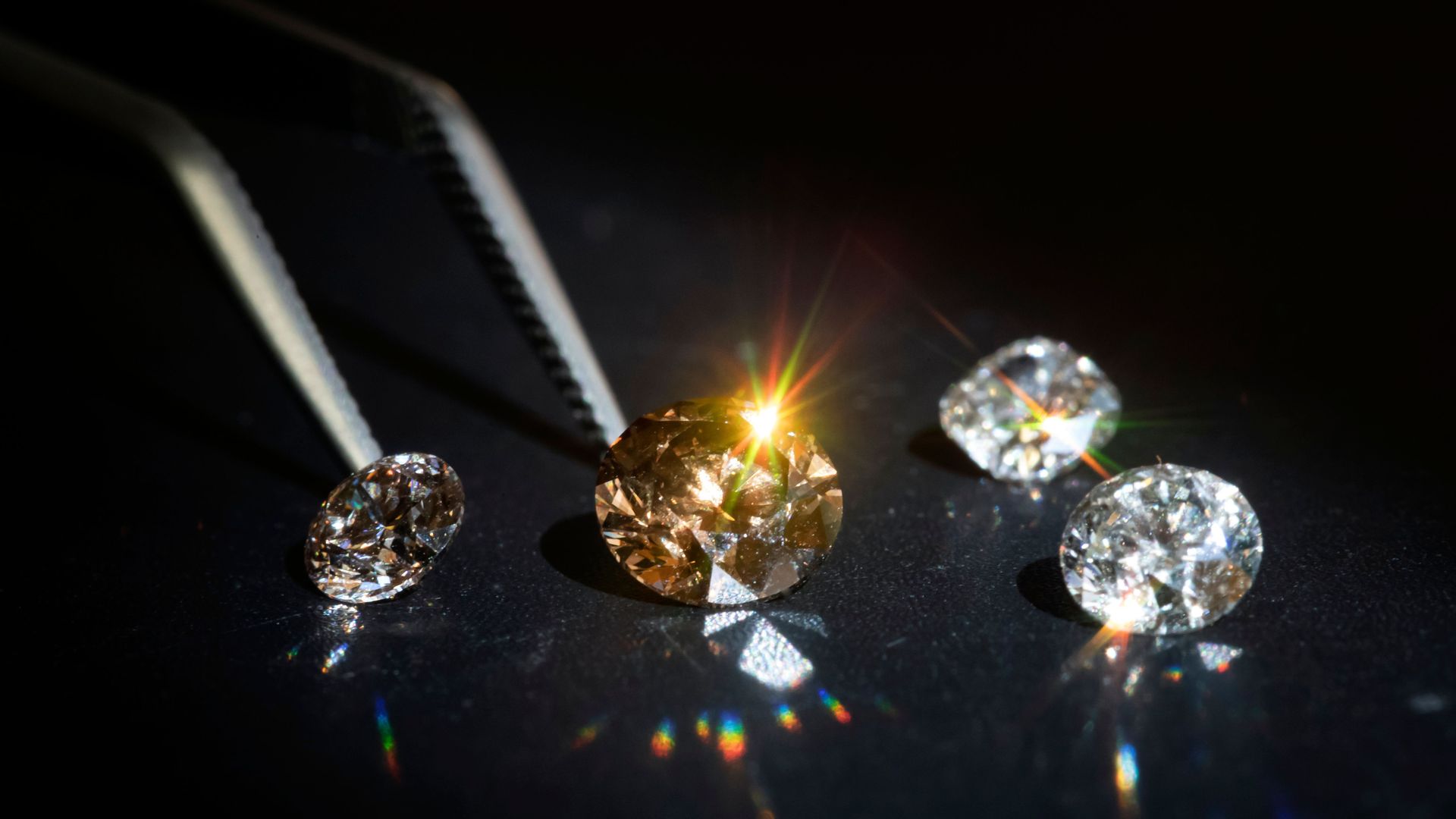 We've told you about all the things millennials have supposedly killed because of their changing tastes — American cheese and mayo, to name a couple.
The latest — and arguably hardest hit — millennial victim is the diamond industry. As Bloomberg's Joe Weisenthal put it, "Diamonds are the one thing that I think millennials might unironically have killed."
The backdrop: Diamond sales fell 25% between 2018 and 2019. And one of the drivers of that trend is the fact that younger consumers aren't that into the bling anymore.
58% of Gen Z women and 41% of millennial women feel like an engagement ring should cost less than $1,000, per a recent TD Ameritrade survey.
As the diamond crisis deepens, De Beers, the world's largest diamond producer, is cutting its prices by 5%, reports Bloomberg.