Axios Columbus
December 09, 2023
Hello, Saturday!
👋 Axios real estate reporters here with a special newsletter edition about the big trends that shaped Columbus' housing market this year.
Today's newsletter is 580 words — a 2-minute read.
1 big thing: Brutal year for buyers
Becoming a homeowner in 2023 was "more challenging than ever," according to Columbus Realtors president Patti Brown-Wright.
Why it matters: A year that saw record-low housing affordability is drawing to an end.
Zoom in: Columbus is still a sought-after market, Brown-Wright says, pointing to some of the high-profile projects slated for the area including Intel's Ohio One mega chip factory.
Gahanna was recently named the Hottest Zip Code of 2023 by Realtor.com.
Pickerington was dubbed one of the nation's top suburbs for first-time home buyers.
The big picture: U.S. home sales have cratered as many owners clamp down on their lower mortgage rates.
"If there's nothing out there for me to buy, why would I sell? We are all kind of stuck in that paradigm right now," chief economist Matthew Gardner at Windermere Real Estate said at a November conference.
Between the lines: The number of Central Ohio listings available to buy dropped from around 10,000 to roughly 6,900 between October 2019 and October 2023, per the latest Redfin data.
What we're watching: Mortgage rates would need to slide significantly to loosen homeowners' golden handcuffs and boost listing activity, real estate experts say.
2. Our steepest home sale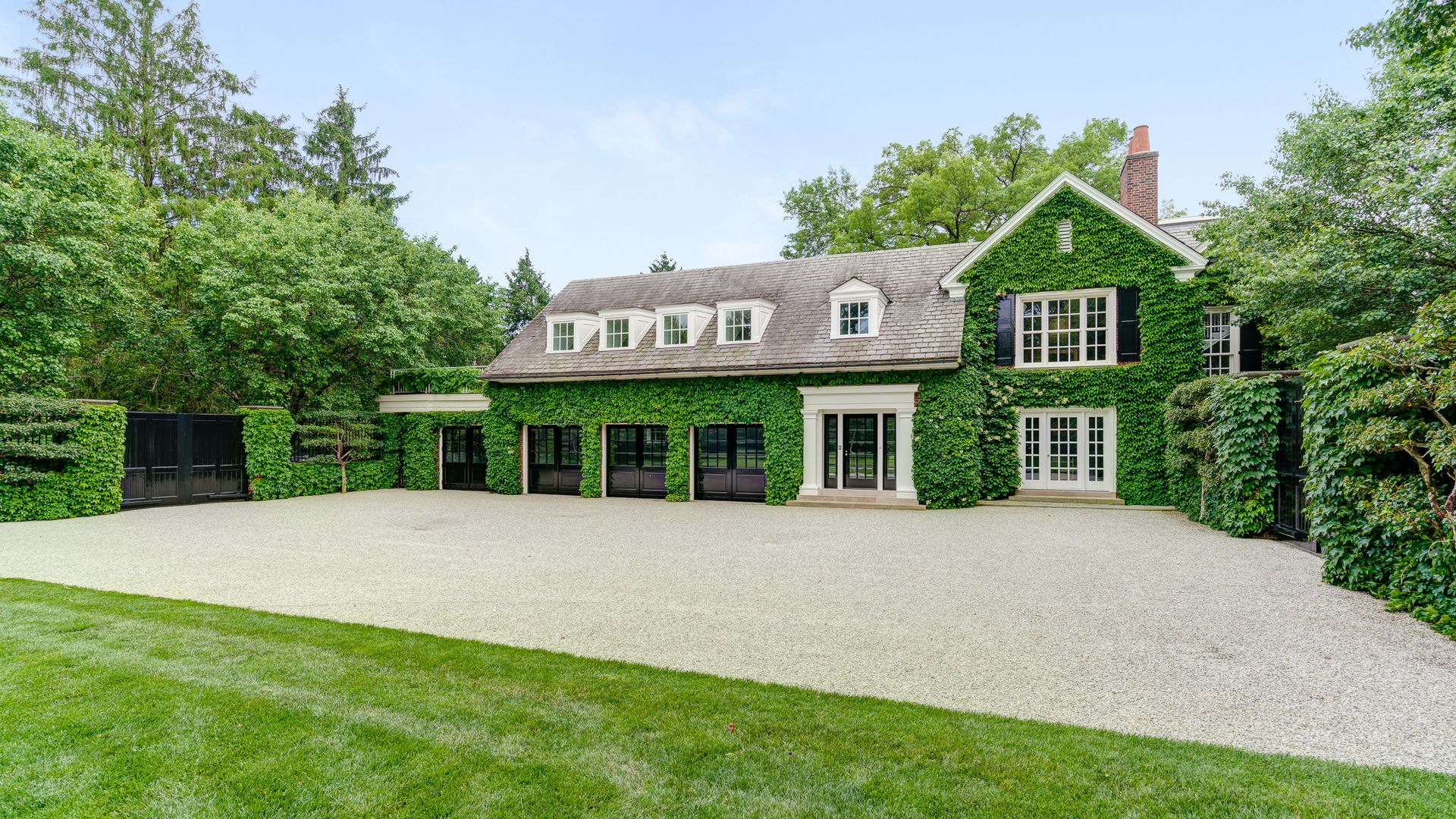 This Georgian estate on a hill sold for $5 million in May, the most expensive Central Ohio sale of the year, according to Columbus Realtors data as of late November.
Zoom in: The five-bedroom, eight-bathroom home just west of Bexley sits on 3.6 lush acres overlooking Wolfe Park.
Highlights: A new kitchen and spa bathroom with eye-catching tile, a pool and five wood-burning fireplaces.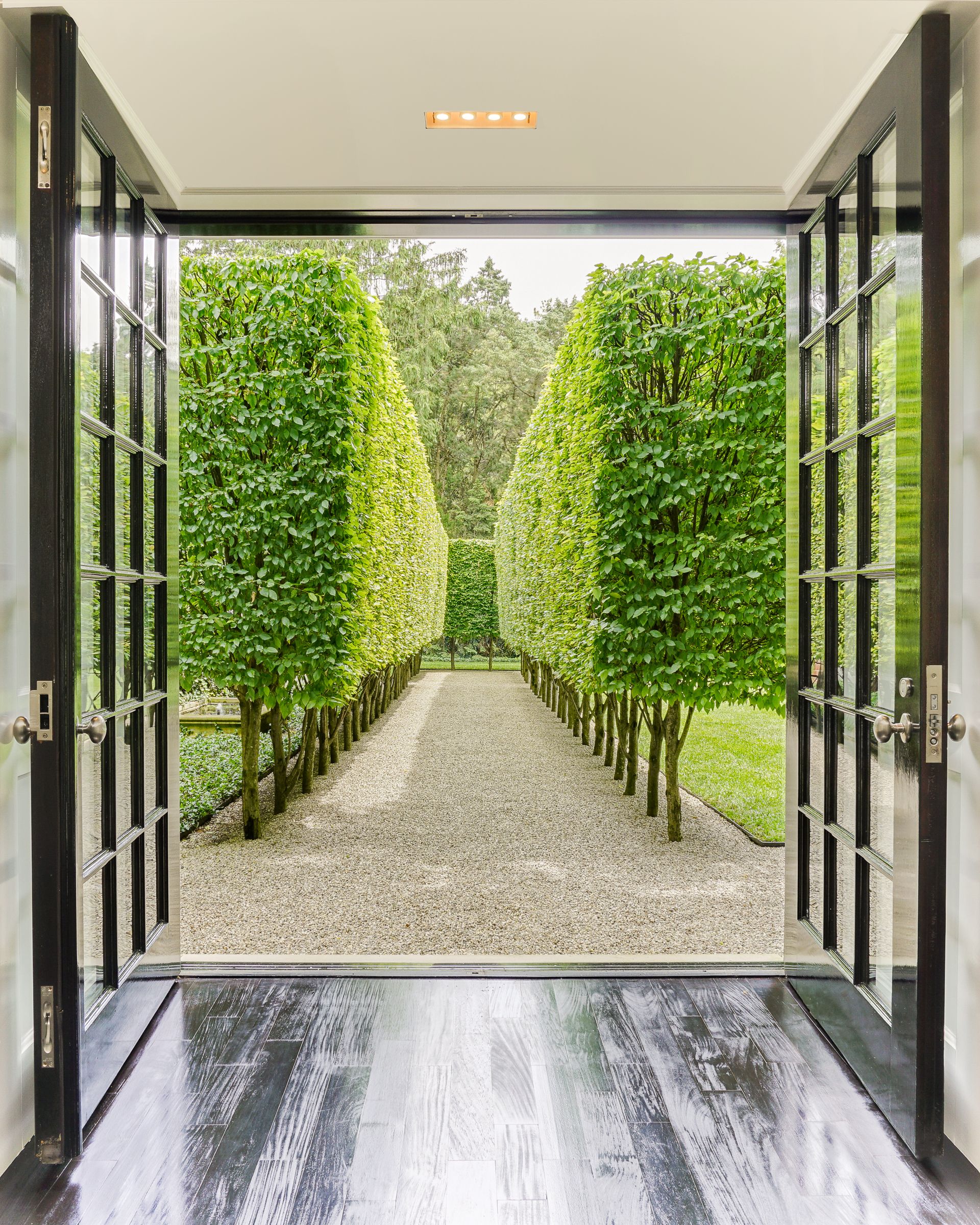 3. 🏃‍♀️ Catch me up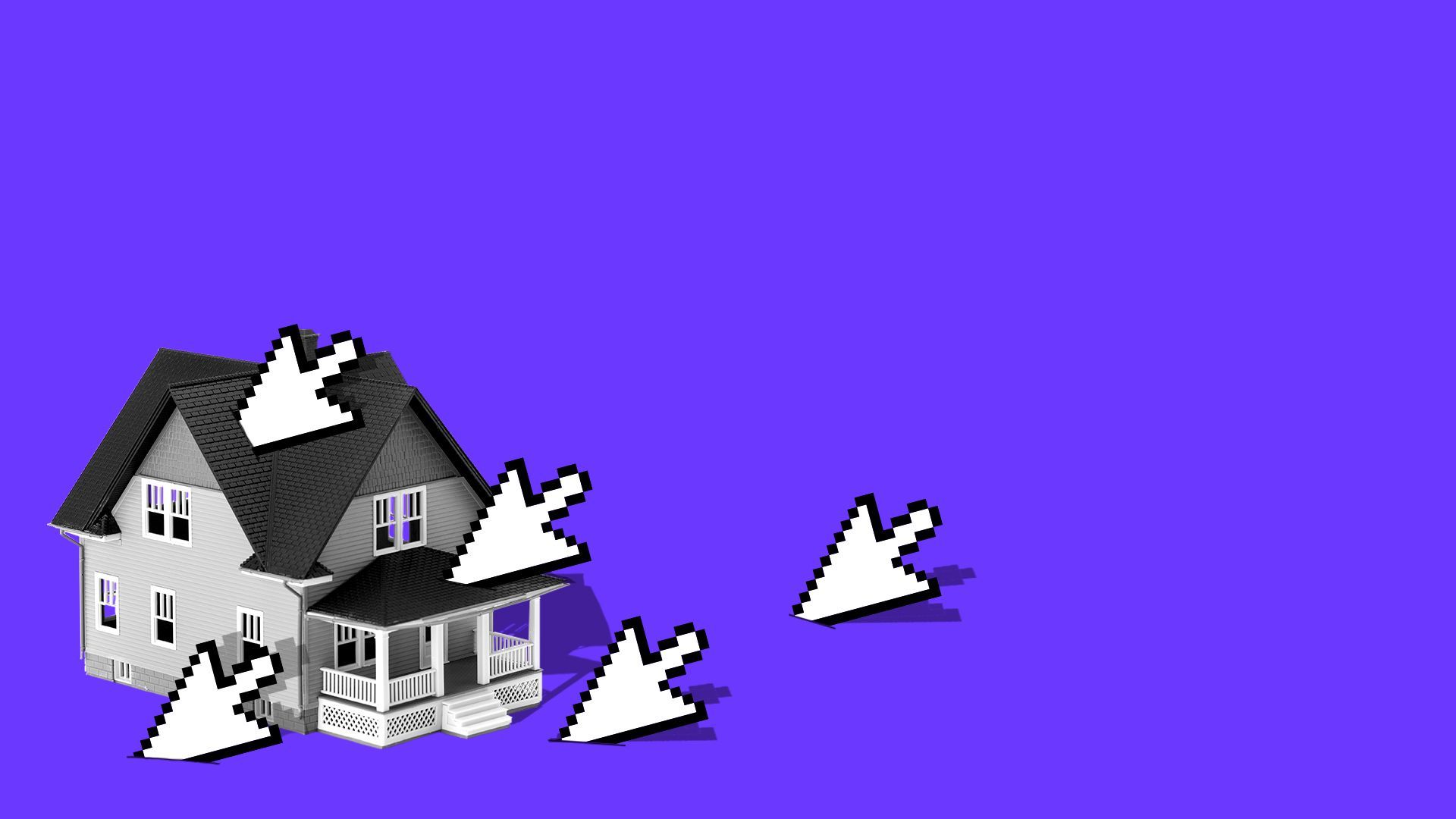 We rounded up some of our top stories this year on Columbus' housing market.
📦 Clevelanders want to move here. Over half of page views for Columbus-area home listings this year came from Cleveland, per first-quarter data Zillow shared with Axios.
🙅‍♀️ Ohio homeowners won't let go of their lower mortgage rates, keeping houses off the market.
🔥 About that tight market: While more than half of Columbus' millennials are already homeowners, those who haven't bought yet face higher borrowing costs and home prices.
💰 The annual income needed to buy a typical Columbus-area home has surged to just over $90,000, according to Redfin.
🏗 Columbus' luxury apartment boom includes eye-popping amenities aimed at a growing cohort of high-rolling renters.
Go deeper: One development is bringing co-living to the area.
4. 💬 Quote du jour: A mogul's approach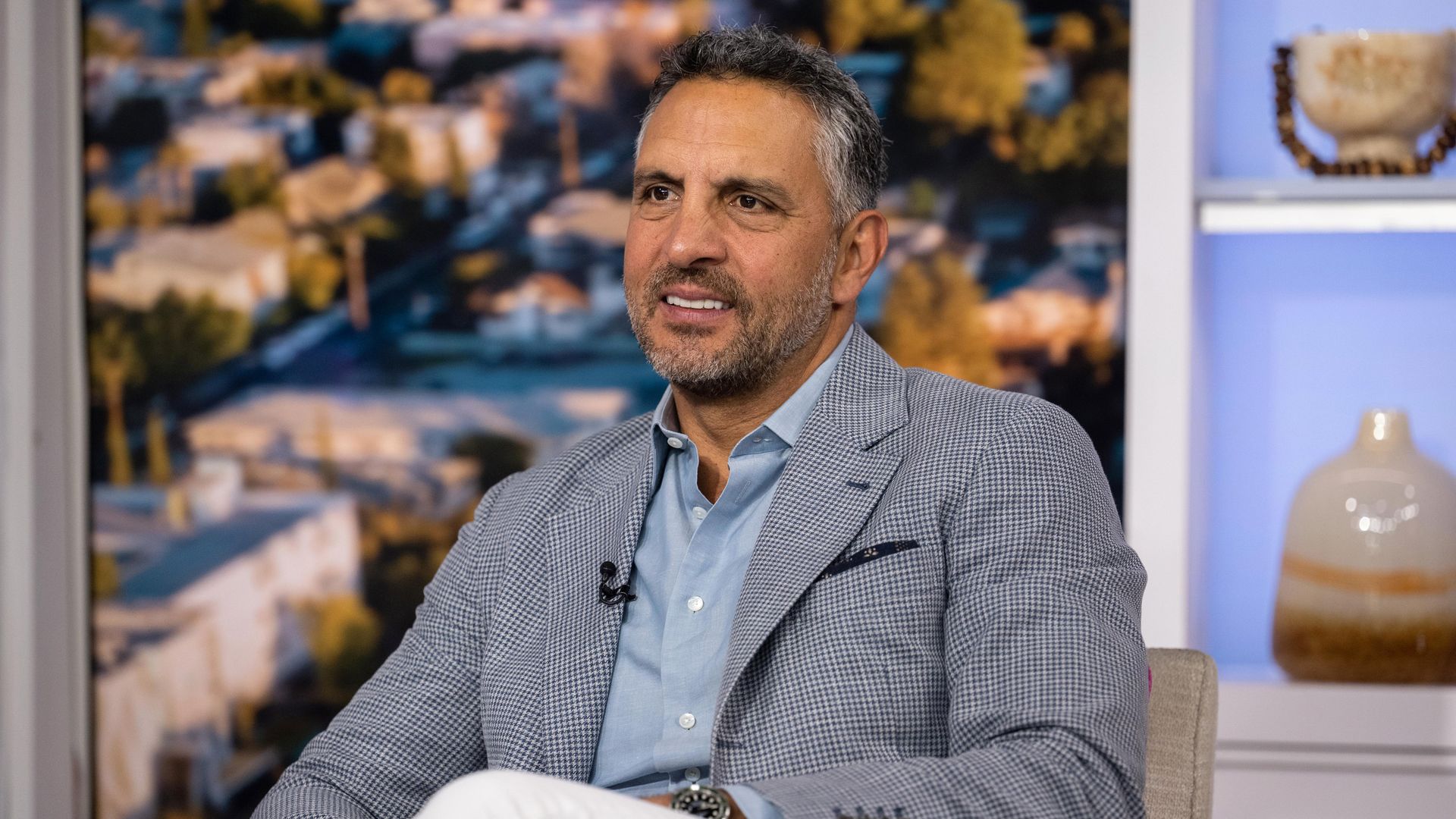 "Nobody wants their mom to sell their real estate anymore, or their best friend. I mean, I just got a listing the other day on a $24 million house, and they said to me, 'Well, I gave it to my wife's best friend, because I thought the house was going to sell itself.' That day's gone … Now people want to deal with professionals."
— Real estate mogul
Mauricio Umansky
at the November gathering of agents from his luxury brokerage, which has an office in
Cleveland
.
Between the lines: You might recognize The Agency's founder and CEO from "Dancing With The Stars," "Buying Beverly Hills" or "Real Housewives of Beverly Hills."
5. ☎️ Calling mortgage-free homeowners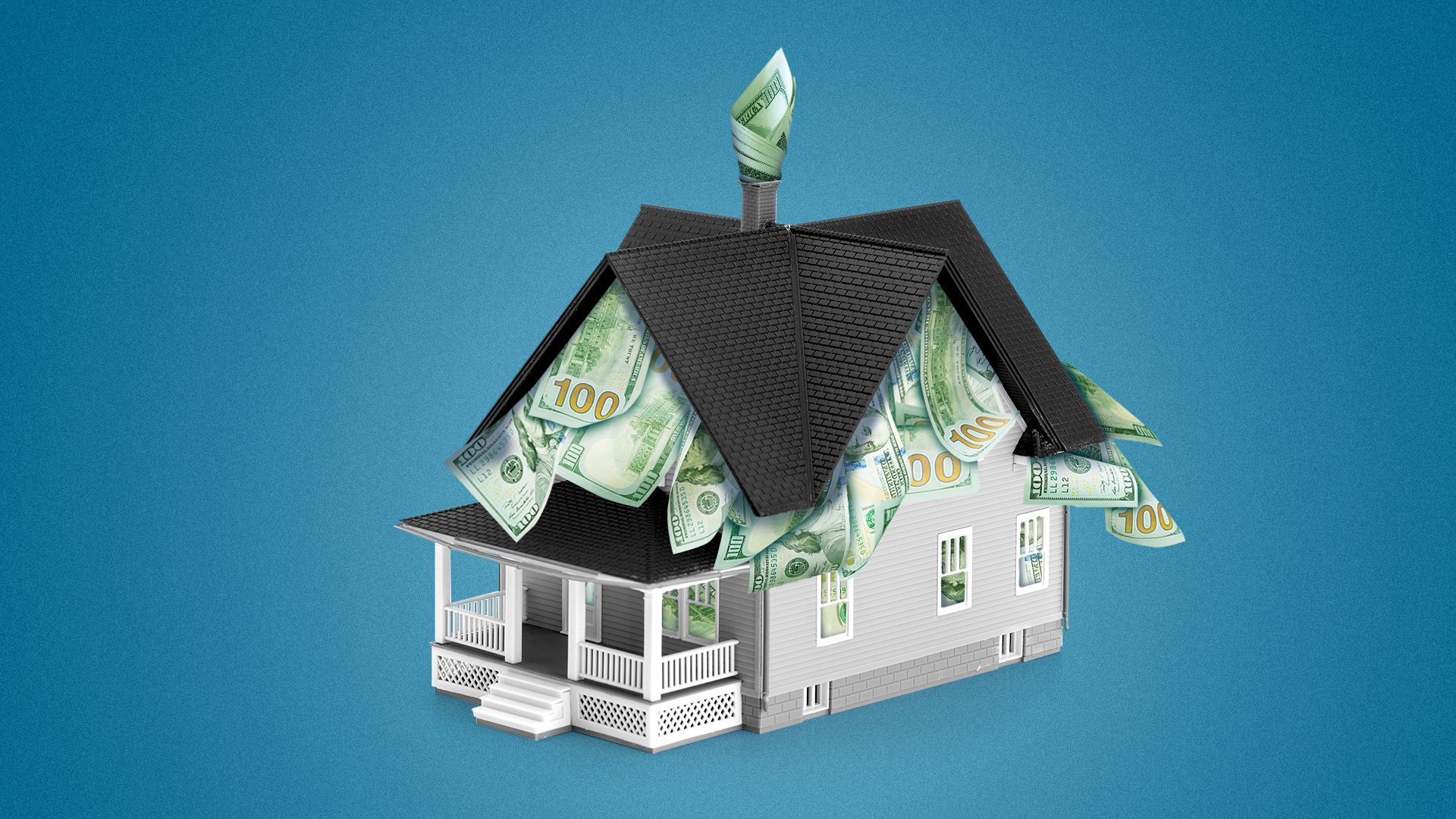 We want to talk to homeowners who are mortgage-free, a growing cohort nationally.
Whether you paid your mortgage off early or are taking your time, we want to hear why.
If you own your home outright, what are you doing with that financial freedom?
📬 Reply to this email. We might feature your insights in an upcoming newsletter.
Our year in housing:
📦 Sami moved into her first studio apartment.
🍽 Bri's china collection grew considerably, thanks to generous wedding guests.
Thanks to our editor Ashley May and copy editor Bill Kole.