July 05, 2022
Happy Tuesday! We hope you had a great holiday weekend. Now, back to the news.
⛈️ Today's weather: Thunderstorms popping up all week long. High of 93.
Situational awareness: Columbus City Council is hosting two public hearings this week on the 2022 capital budget.
Today's newsletter is 900 words — a 3.5-minute read.
1 big thing: Early voting soon underway
Early voting begins tomorrow for the upcoming Aug. 2 special primary election.
What's happening: Yes, you read that right. Ohio is holding a rare summer election for state legislative races.
Winners in the Ohio House and Senate primaries will represent their political parties on November's general election ballot.
Why it matters: The Statehouse plays an important role in Ohioans' lives by crafting local laws on issues like guns, abortion, education spending and public safety.
Driving the news: If you're not already registered to vote, today is the deadline in order to cast an Aug. 2 ballot.
Same goes for updating your voter registration to reflect an address change.
Catch up quick: This ballot features new General Assembly districts redrawn after the 2020 Census.
Reality check: Only political diehards and candidates' families are likely to be casting a ballot this early in a special election many Ohioans may not even know is happening.
Yes, but: Amid summertime vacation plans, citizens have a full month to figure out a voting plan.
Be smart: Here are three things to do over the weeks ahead:
2. 🌳 Charted: National parks spending
Visitor spending at Ohio's national park sites has rebounded to slightly higher than pre-pandemic levels.
Driving the news: More than 2.8 million visitors spent $65.7 million in 2021, according to a new report from the National Park Service.
The majority of visits were at Cuyahoga Valley National Park, the large swath of picturesque land between Cleveland and Akron.
The largest spend share was on lodging (29.4%), then restaurants (25%), gas (14.9%) and recreational activities (12.4%).
Details: Though Cuyahoga is technically Ohio's only national park, the parks system manages several historical sites, including the Perry's Victory & International Peace Memorial at Put-in-Bay and President Taft's birth site in Cincinnati.
Of note: Though our green spaces may not bring in as much green as other states — we're No. 37 nationally — Cuyahoga's 2.5 million visitors in 2021 isn't too shabby.
The park is in good company, with about the same number of visitors as Mount Rushmore and Olympic National Park in Washington.
💭 Alissa's thought bubble: Just two hours from Columbus, Cuyahoga Valley is a perfect weekend getaway. My husband and I rented this cozy Airbnb in 2017, just a short walk from Brandywine Falls.
The falls get lots of attention, but I recommend the Ledges Trail. The towering rock formations are breathtaking — and so are the views from the Overlook!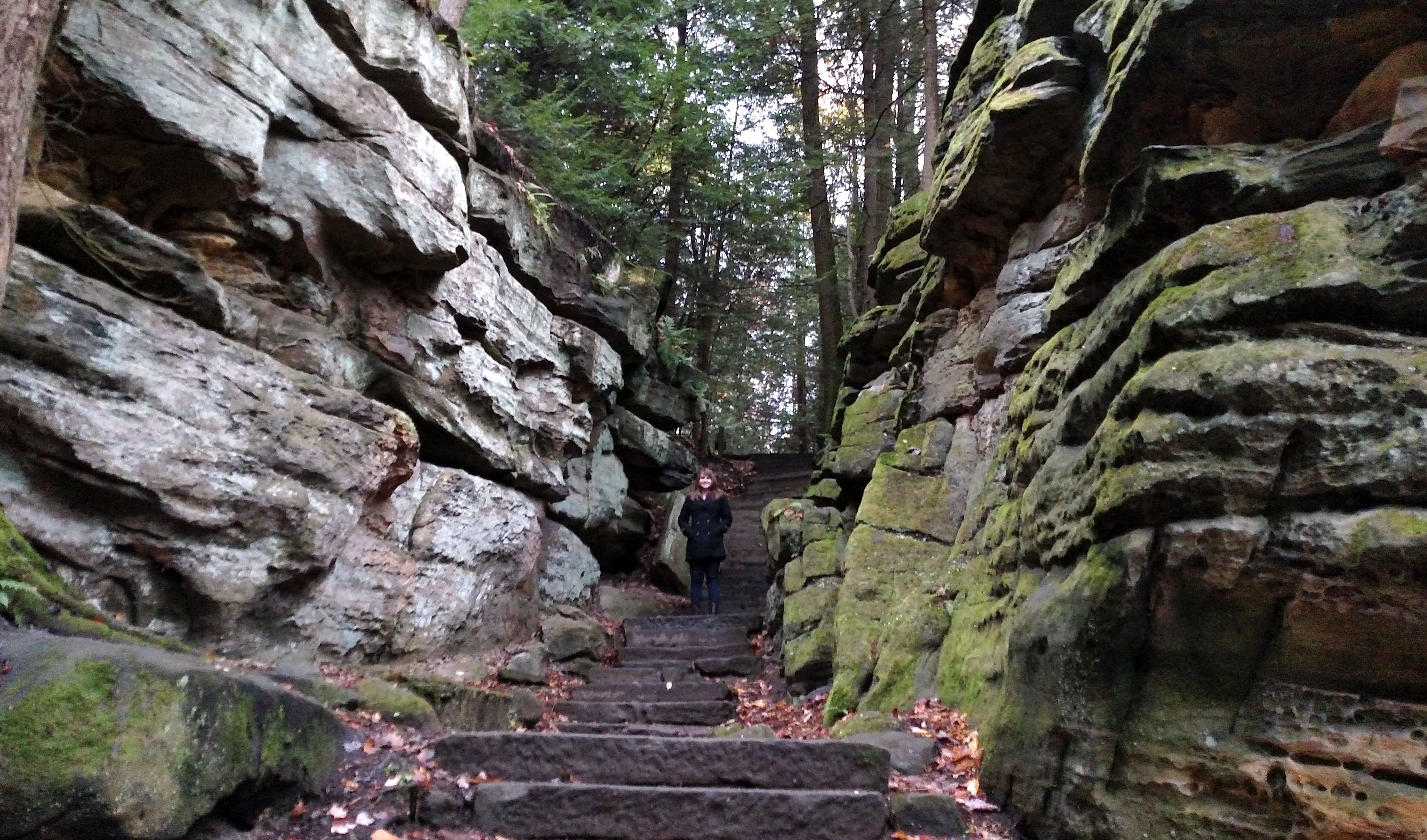 3. Nutshells: Your local news roundup
Akron's mayor has declared a state of emergency amid protests over the fatal police shooting of Jayland Walker, a 25-year-old unarmed Black man struck by at least 60 bullets. (Axios)
🏒 The Blue Jackets paid tribute yesterday to goaltender Matiss Kivlenieks, who died a year ago from a fireworks accident. (Twitter)
🏈 Ohio State will have a pair of new rivals in 2024, with UCLA and USC set to join the Big Ten. (Columbus Dispatch)
👶 Both abortion-rights opponents and supporters think the state should invest more in child care programs. (Ohio Capital Journal)
🍽️ Marshall's Restaurant and Bar, a Grandview Heights landmark, is closing after 37 years. (614 Magazine)
4. Your favorite local burgers
We knew you wouldn't disappoint. After sizzling over Reader's Digest's claim that Swenson's is Ohio's best burger, we asked for your recommendations. Try one of these from our readers.
"Beanie Burger at Gahanna Grill!" — Joni M.
"Thurman's is overrated. They're huge but that's their only distinguishing characteristic. I'll take a Preston's smash burger over Thurman's any day.
"Preston's in the North Market!" — Steve R.
"Best burger in town is the BurgerBurger from FishBurger on the South Side. It's half ground beef, half brisket, and delicious." — Andrew P.
Fresh openings from the job board
5. Black, Yellow and Boom
6. 🍕 1 record-setting pizza to go
Columbus pizza lovers once devoured a record-setting pie so big not even Joey Chestnut could've handled it.
Flashback: On July 4, 1974, hundreds gathered in Clintonville Park to gobble up the "world's largest pizza" at the time — as confirmed by the Guinness Book of World Records.
By the numbers: Nine local pizza parlors worked together on the project, which took 50 minutes to bake in separate sections and another hour to assemble into one culinary behemoth.
The pie measured 31 feet across and consisted of 471 pounds of dough, 222 pounds of tomato sauce, 291 pounds of cheese and 75 pounds of pepperoni.
Pizza enthusiasts bought slices and proceeds went to charity.
What they said: "I don't know about stomach aches," pizza assembler Brad Louis told an AP reporter. "I just know it was there and then it was gone."
State of play: The world's largest pizza record has since been smashed, most recently by an Italian group who prepared a 13,580-square-foot gluten-free pizza in 2012.
For reference, that's bigger than an Olympic-size swimming pool.
Our take: Columbus pizzerias need to get this record back to Ohio where it belongs.
🍕 Tyler wonders who holds the record for the world's smallest pizza.
🎵 Alissa thinks these young fans crowd surfing on inflatable pizzas at Sunday's Aquabats concert set a record for being the coolest. kids. ever.