New Columbus Zoo lab tests for deadly elephant virus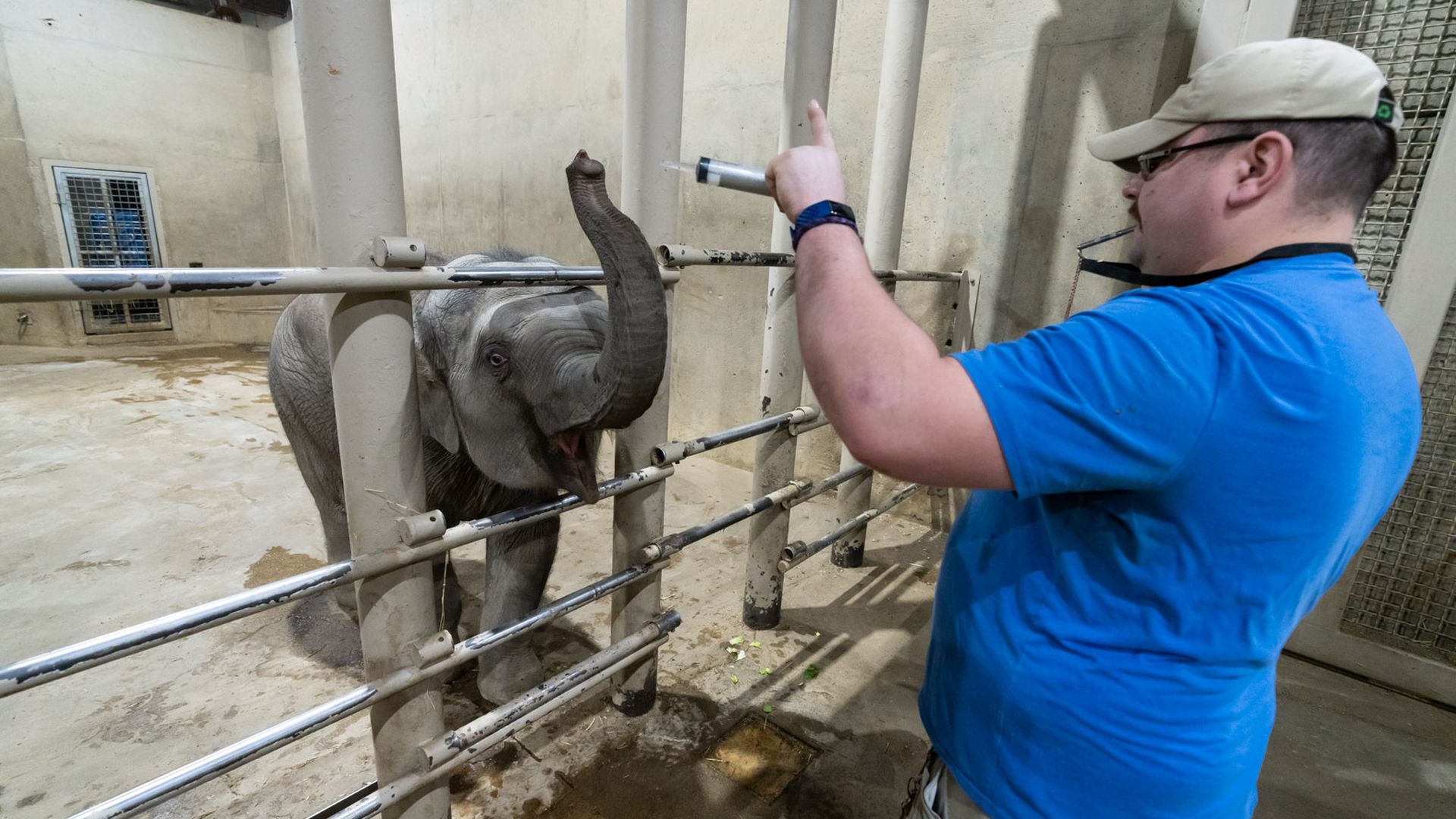 When Beco the Asian elephant started acting sick last summer, Columbus Zoo staff had to drive seven hours with a blood sample to officially diagnose the problem.
At the time, The Smithsonian's National Zoo in Washington, D.C., was the nearest place capable of detecting elephant endotheliotropic herpesvirus (EEHV) — a swift, deadly virus that killed Beco just 52 hours later despite aggressive treatments.
Why it matters: EEHV is the leading cause of death among North America's Asian elephants, an endangered species, per the Association of Zoos and Aquariums. The hemorrhagic disease caused by the virus is especially lethal for calves, which can devastate breeding programs.
Columbus recently launched its own EEHV lab with support from The Smithsonian, making it just one of four U.S. zoological parks capable of testing for it on-site (the others are zoos in St. Louis and Oklahoma City and a private facility in Florida).
How it works: Elephants are trained for blood draws and providing weekly samples from inside their trunks — the latter accomplished by first teaching them to blow into a harmonica for treats, zookeeper Chris Killilea tells Axios.
Keepers squirt a saline solution inside a nostril, and then the elephant blows the snot mixture into a plastic bag attached to a collection vial.
It's similar to humans swabbing for COVID-19, but a little messier.
Then, a veterinary technician inside a lab in the zoo's health center breaks down the samples and uses PCR tests to search for viral DNA.
If blood is positive, that indicates active infection, and staff must act quickly.
But many elephants, including Columbus', have been exposed to EEHV and developed antibodies. It's latent in their bodies, but sometimes sheds from their trunks.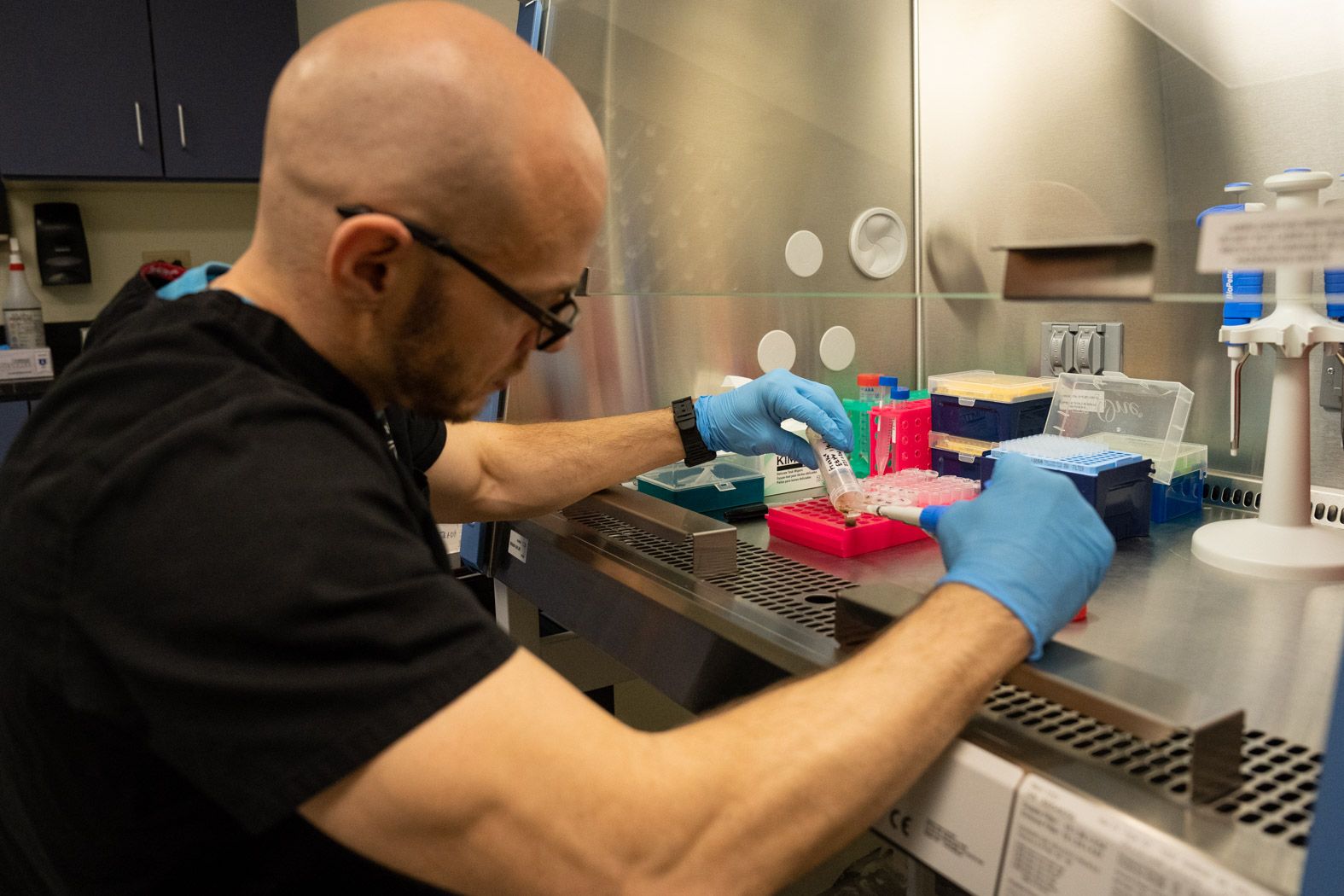 What's next: Much is still not known about EEHV, including why it only makes some elephants sick and exactly how it's transmitted, senior zoo veterinarian Priya Bapodra-Villaverde tells Axios.
While an in-house lab likely wouldn't have saved 13-year-old Beco, zoo staff hope it could lead to better understanding of the virus and save other elephants.
What they're saying: "Even with aggressive treatment, this is a tough disease — and without it, there are no survivors," Dan Wallon, the lab's vet tech, tells Axios.
What we're watching: Institutions across the world are working to develop an EEHV vaccine and data collected in Columbus could contribute to that cause, Bapodra-Villaverde says.
🐘 Go deeper: Watch video clips of how the testing works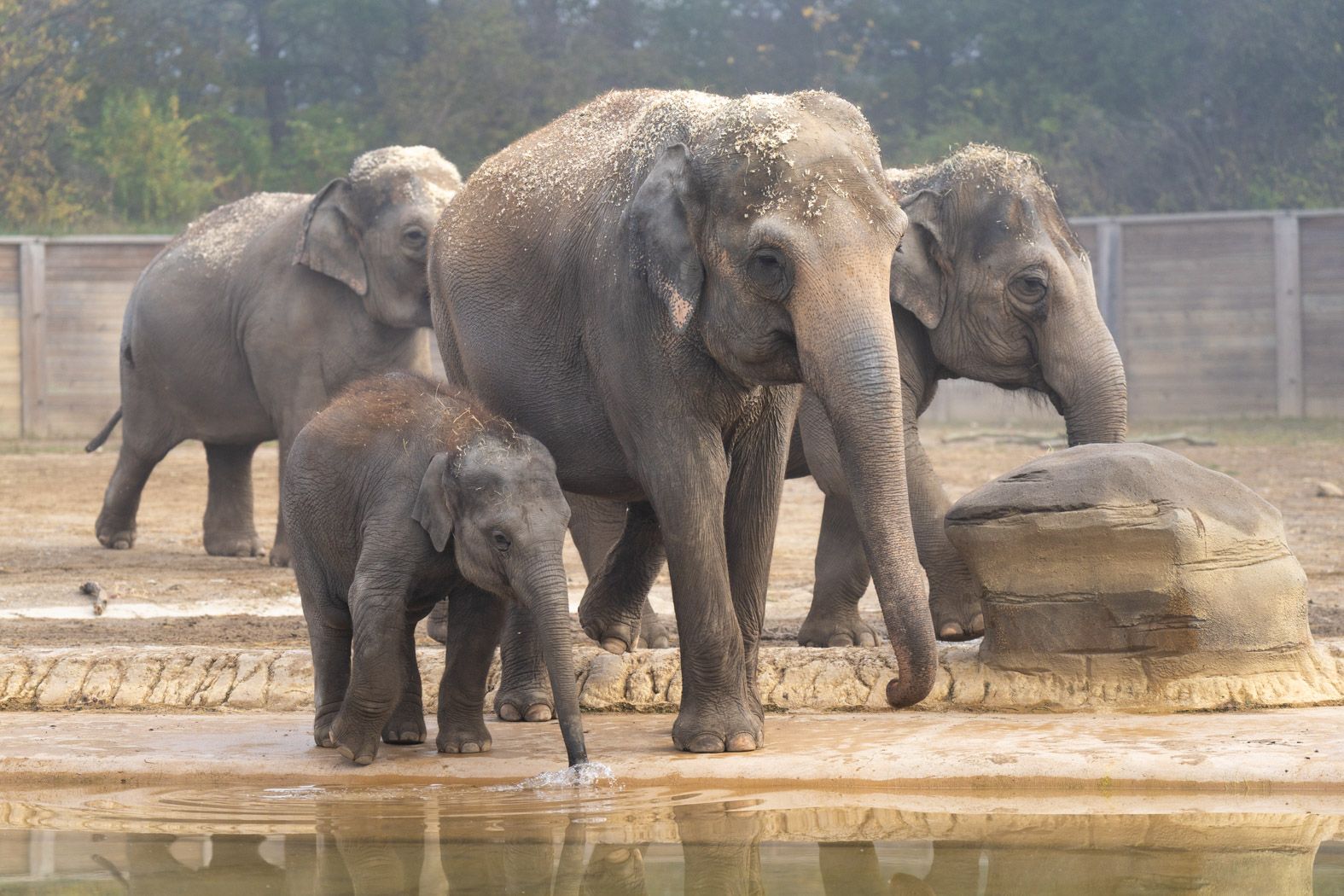 More Columbus stories
No stories could be found
Get a free daily digest of the most important news in your backyard with Axios Columbus.