Axios China
February 07, 2023
Welcome back to Axios China. Late last week a Chinese spy balloon transfixed Americans — and Chinese — as it floated over the continental U.S., a tangible reminder of the great power competition reshaping the globe.
That's what we're looking at today, along with Taipei as the world's new unofficial diplomatic hub, a looming electric vehicle showdown in Congress, and lots more.
Forward this newsletter to colleagues and friends who are interested in China. They can sign up here to receive Axios China in their inboxes every Tuesday.
Today's newsletter is 1,660 words, about a 6.5-minute read.
1 big thing: All roads lead to Taipei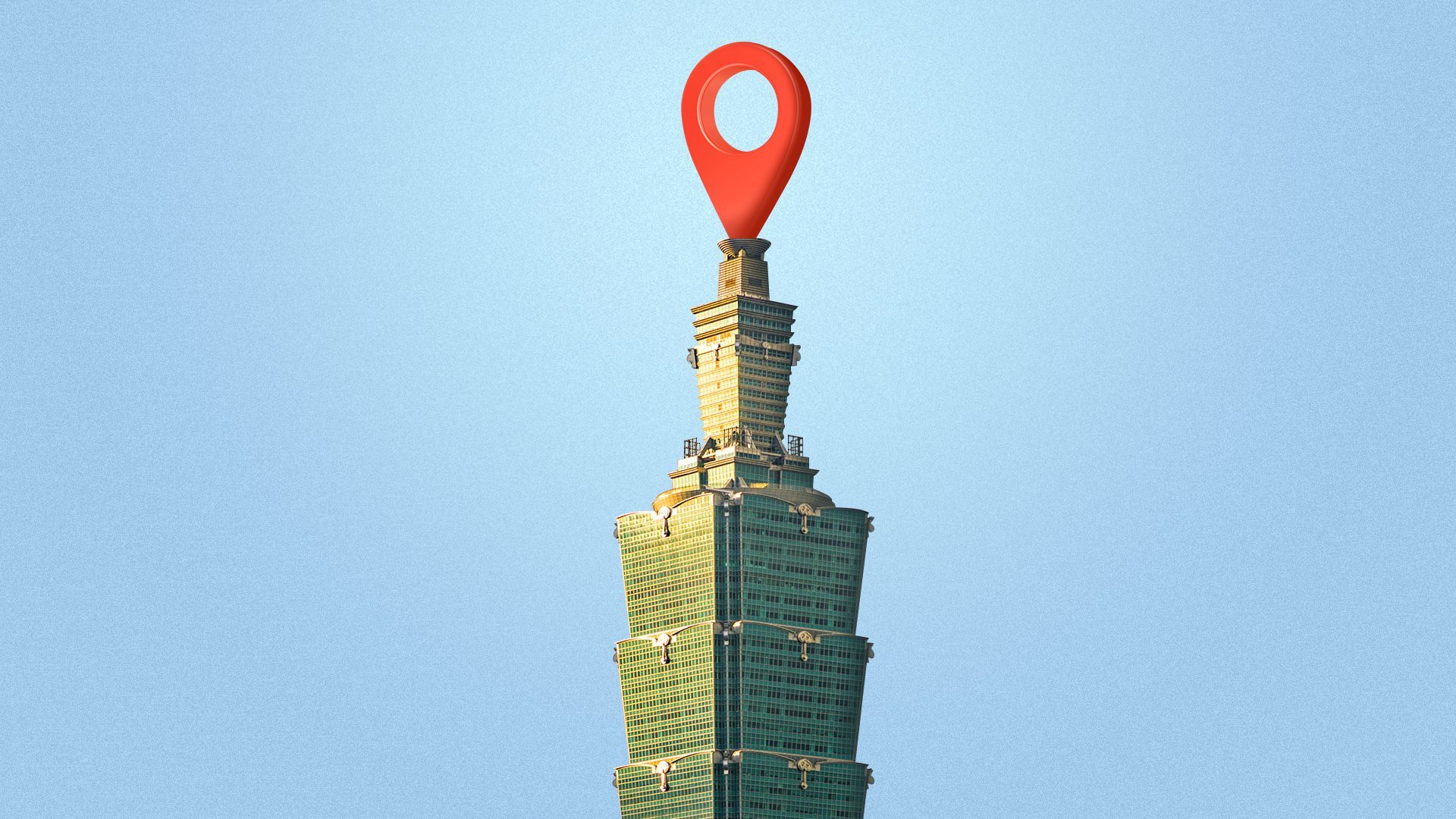 A steady stream of foreign delegations from around the world have been arriving in Taipei since the pandemic, demonstrating the increasing importance democratic governments place on the future of Taiwan.
Why it matters: Democratic stakeholders increasingly see Taiwan as playing a key role in the global struggle between democracy and authoritarianism.
Russia's invasion of Ukraine, growing recognition of the security threat China poses to Europe, and Taiwan's successful pandemic policies have led some countries to reconsider the self-imposed constraints in their formulations of a "One China" policy.
"Taiwan is being positioned as a place with lessons to offer, not just an underprivileged party that needs to be saved by whoever is visiting," Marcin Jerzewski, who runs the Taiwan office of the Prague-based European Values Center for Security Policy, told Axios.
What's happening: Taipei welcomed large numbers of foreign delegations before pandemic restrictions closed the borders, but the delegations coming now are often higher level, more frequently initiated by the visiting side, and often aimed at learning from Taiwan's experience.
"There is a big qualitative change," Jerzewski said.
The European Parliament's subcommittee on foreign interference in democratic processes, for example, initiated a fact-finding visit to Taiwan in fall 2021, the EP's first official visit to the island.
There are more exchanges involving the executive branches from different countries, which have traditionally been more sensitive. Some of these interactions have been virtual, such as Polish Health Minister Łukasz Szumowski's 2020 phone call with Taiwanese counterpart Chen Shih-chong to discuss pandemic responses, and Czech President-elect Petr Pavel's January phone call with Taiwanese President Tsai Ing-wen.
There are also more invitations from foreign governments for Taiwanese officials to visit, said Alan Hao Yang, executive director of the Taiwan-Asia Exchange Foundation.
The foundation organizes dozens of foreign visits to Taiwan each year as part of President Tsai Ing-wen's New Southbound Policy, which aims to diversify Taiwan's trade and diplomatic relations with countries in Asia, in part as a counterbalance to Beijing.
Yang highlighted delegations to Taipei from Indonesia and India, as well as multiple invitations from officials in Japan.
Between the lines: Many countries improving their ties with Taiwan are also expanding their outreach to other countries in the region, including Singapore and Australia — making closer ties to Taiwan part of a larger Indo-Pacific strategy of diversifying engagement beyond just China.
What they're saying: Sen. Todd Young (R-Ind.) visited Taiwan last month, the latest in a string of U.S. congressional trips to the island since former House Speaker Nancy Pelosi's controversial visit last summer.
"I wanted to send a message that at the start of a new Congress where we are divided on many issues, Republicans and Democrats in Congress are largely united in standing with Taiwan and deterring the Chinese Communist Party from invading," Young told Axios in a statement.
"After visiting, I am even more convinced of the need for deeper engagement and cooperation between our two countries moving forward."
2. The spy balloon drama from inside China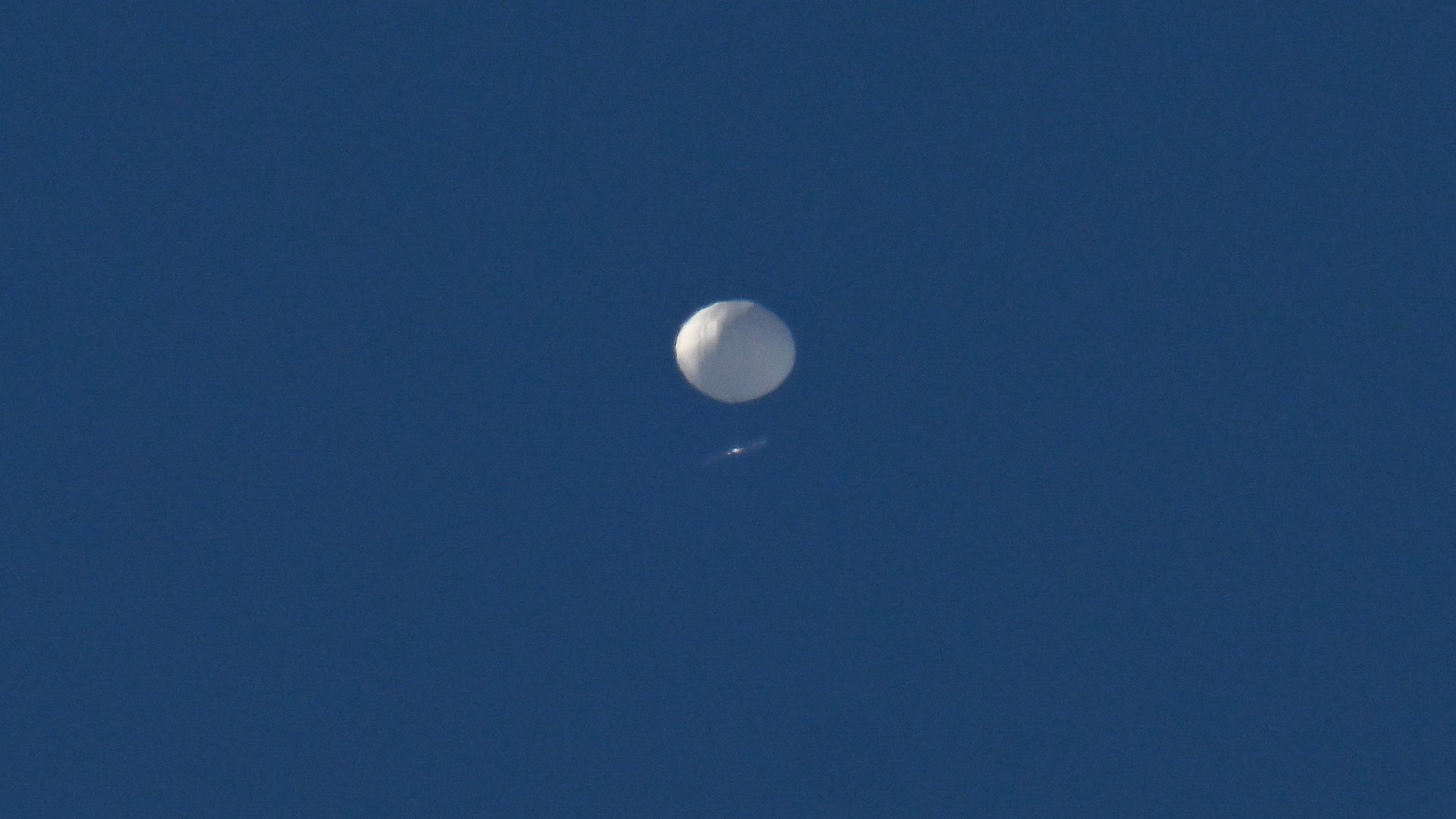 People in China are interpreting the spy balloon drama through the lens of alternative facts, propaganda, and censorship — underscoring how divergent information environments are deepening the chasm between the U.S. and China.
Why it matters: The balloon incident has genuinely alarmed a lot of Americans. Official Chinese statements about the nature of the airship make it harder for Chinese people to understand why Americans are reacting this way, and make the U.S. seem diplomatically unreliable.
What Washington is saying: Last week the U.S. Department of Defense said it had detected an "intelligence-gathering" airship floating over Montana and down through the continental U.S.
U.S. Secretary of State Antony Blinken said the balloon represented a "clear violation of U.S. sovereignty and international law" and postponed his planned trip to China over the weekend.
A U.S. fighter jet shot down the balloon on Saturday once it was over water and no longer posed a threat to people on the ground, the Pentagon said.
What Beijing is saying: China's Ministry of Foreign Affairs said the craft was a "civilian airship," not a surveillance airship, and denounced its downing as an "obvious overreaction and a serious violation of international practice."
The ministry warned China was "reserving the right to take further actions in response."
The big picture: Chinese high-altitude balloons have also been spotted near Taiwan, Japan, and India in the past couple of years, including over important air defense sites. Analysts say the balloons are part of China's so-called "lighter than air" surveillance balloon program.
The state of play: Online discussion in China, which is heavily censored by authorities, focused on the distinction between the terms "civilian airship" and "spy balloon," Whats On Weibo reported.
"On Chinese social media, the majority of commenters see the balloon as a weather device that went wandering and, unexpectedly, ended up measuring the temperature of Sino-American relations — which turned out to be icy cold," Manya Koetse, editor-in-chief of Whats On Weibo, wrote.
Flashback: The incident has parallels to the Hainan Island incident in 2001, in which a U.S. reconnaissance plane and Chinese jet fighter collided in air, resulting in the death of the Chinese pilot and the emergency landing of the U.S. plane on Chinese soil.
It was a major diplomatic crisis, as Chinese people felt outraged at the pilot's death and blamed the U.S. for sending a surveillance craft so close to Chinese territory.
Americans, on the other hand, blamed the Chinese aircraft, which was smaller and more nimble than the U.S. plane, for coming too close and causing the avoidable collision. The U.S. also had to orchestrate the release of more than 20 crew members, who had been detained and interrogated by Chinese authorities.
Then, as now, the people and the governments of both the U.S. and China blamed the other side for the sense of violation and injustice they felt. Careful diplomatic negotiations eventually resolved the dispute, but resentments lingered on both sides for years.
The bottom line: Distrust between two countries can greatly inflame tensions. Propaganda and censorship can make it worse.
3. Catch up quick
1. Hong Kong's largest national security trial opened on Monday for 16 prominent pro-democracy activists facing subversion charges under a 2020 law that stifled political dissent. Go deeper.
The trial, which is expected to last three months, will signal how the Hong Kong legal system will prosecute once-protected rights under Beijing's tightening grip.
2. Disney removed an episode of "The Simpsons" from its streaming platform in Hong Kong that mentions "forced labor camps" in China. Go deeper.
A source familiar with the situation stressed that airing the episode would've put Disney at odds with the sweeping national security law passed by Chinese officials in 2020 that curbs many basic freedoms, including speech.
Disney has a long track record of bowing to China's censorship demands. In 2021, Disney dropped an episode of 'The Simpsons" that featured a Tiananmen Square joke from Disney Plus in Hong Kong.
3. The Philippines agreed to give the U.S. access to four additional bases as it seeks to counter China's aggression in the region. Go deeper.
Analysts say the expanded base access could give U.S. forces a strategic position to mount operations in the event of a conflict in the South China Sea or against Taiwan.
4. The looming China-EV showdown in Congress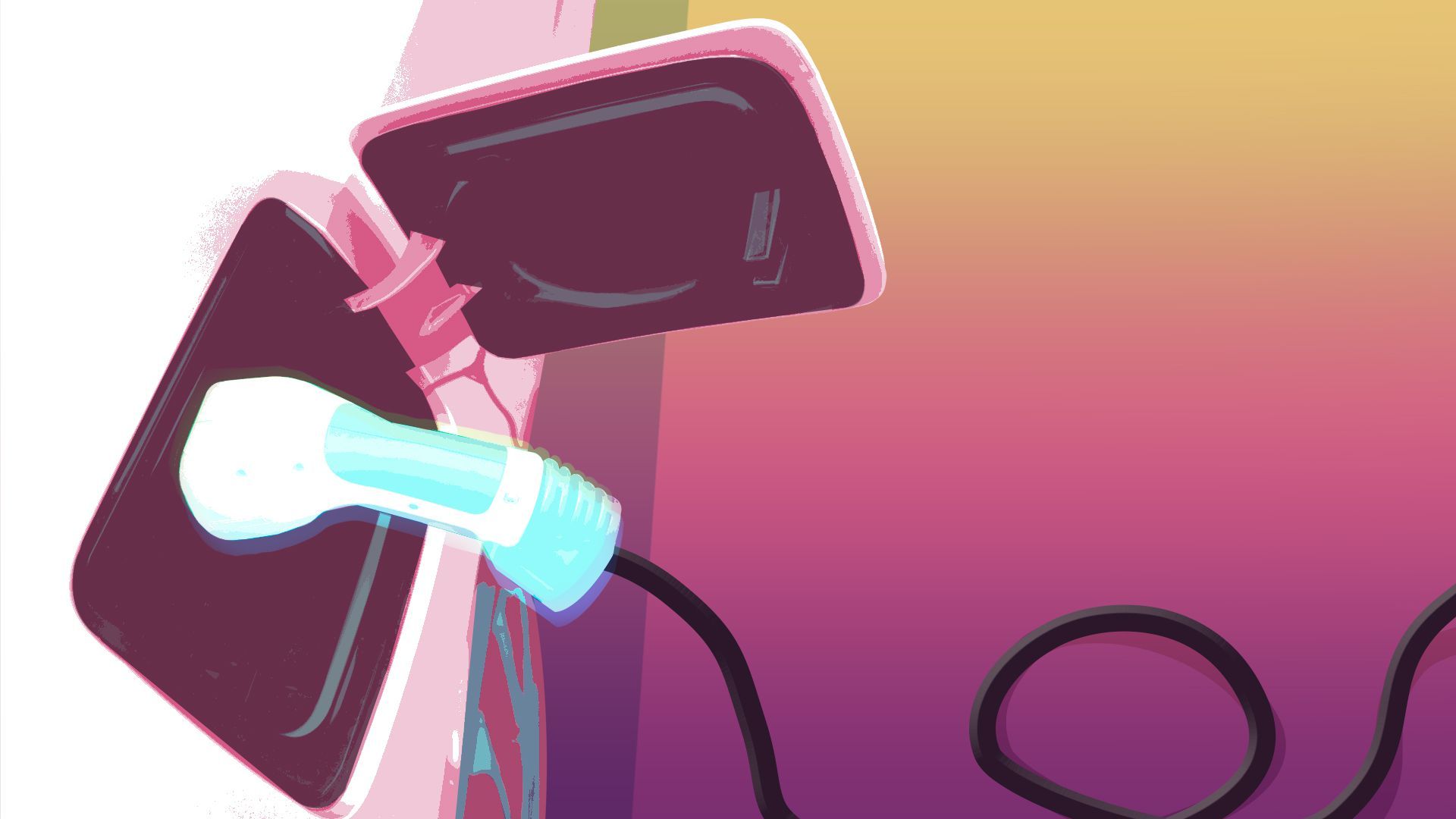 The U.S. electric car market and its reliance on China are heading for a collision with Congress, Axios' Jael Holzman writes.
Why it matters: Lawmakers are setting their sights on the auto industry's global supply relationships as bipartisan support emerges to deal with the dirtier sides of "clean energy."
The big picture: China is the world leader in mining resources and making electric vehicle (EV) parts. The hold that Chinese companies have on supplying battery metals like graphite will make a full excision incredibly difficult.
Still, auto companies in the probe — like Ford, General Motors, Tesla and Volkswagen — have struck lots of deals with resource and manufacturing firms in the U.S. and elsewhere, in an attempt to make China optional.
Driving the news: House Republicans and Senate Democrats launched probes in recent weeks into EV and battery manufacturers, their reliance on Chinese businesses and potential risks to national security, amid ongoing efforts to prevent forced labor abroad.
Senate Finance Chairman Ron Wyden asked eight carmakers for detailed information about their supply chains after a report alleged they had "several supply chain exposures" to a region of China where oppressed Uyghur Muslim communities are believed to be forced to work at nearby factories.
Republicans on the House Science, Space and Technology Committee also began reviewing potential China exposures in twenty federal infrastructure grants to battery tech firms for U.S. projects.
Zoom in: The Senate probe is getting results — the automakers all gave responses to the Finance Committee and lawmakers are considering whether to conduct "additional investigation," a committee aide said.
Four of the eight automakers — Honda, Mercedes-Benz, Stellantis and Volkswagen — told Axios they take this issue seriously and strive to ensure suppliers aren't violating their sustainability standards.
5. What I'm reading
Beijing-Moscow axis: China aids Russia's war in Ukraine, trade data shows (Wall Street Journal)
"China is providing technology that Moscow's military needs to prosecute the Kremlin's war in Ukraine despite an international cordon of sanctions and export controls, according to a Wall Street Journal review of Russian customs data."
"The customs records show Chinese state-owned defense companies shipping navigation equipment, jamming technology and jet-fighter parts to sanctioned Russian government-owned defense companies."
6. 1 tweet to go: Why all the fuss?
In an op-ed for Fox News published over the weekend, Rep. Mike Waltz (R-Fl) called the Chinese spy balloon's flight over the continental U.S. a "Sputnik moment" — a reference to the 1957 launch of the first Soviet satellite, which shattered Americans' sense of post-World War II invincibility.
Such declarations feel like a huge overreaction to many China watchers, who would rank a spy balloon very low on their list of existential concerns about Beijing.
But Paul Scharre, director of studies at the progressive-leaning think tank Center for a New American Security, explained on Twitter why such a reaction is understandable.
A big thank you to Alison Snyder for edits, Bill Kole for copy edits, Aïda Amer for visuals, and Jael Holzman for contributing.