The congressional China-EV showdown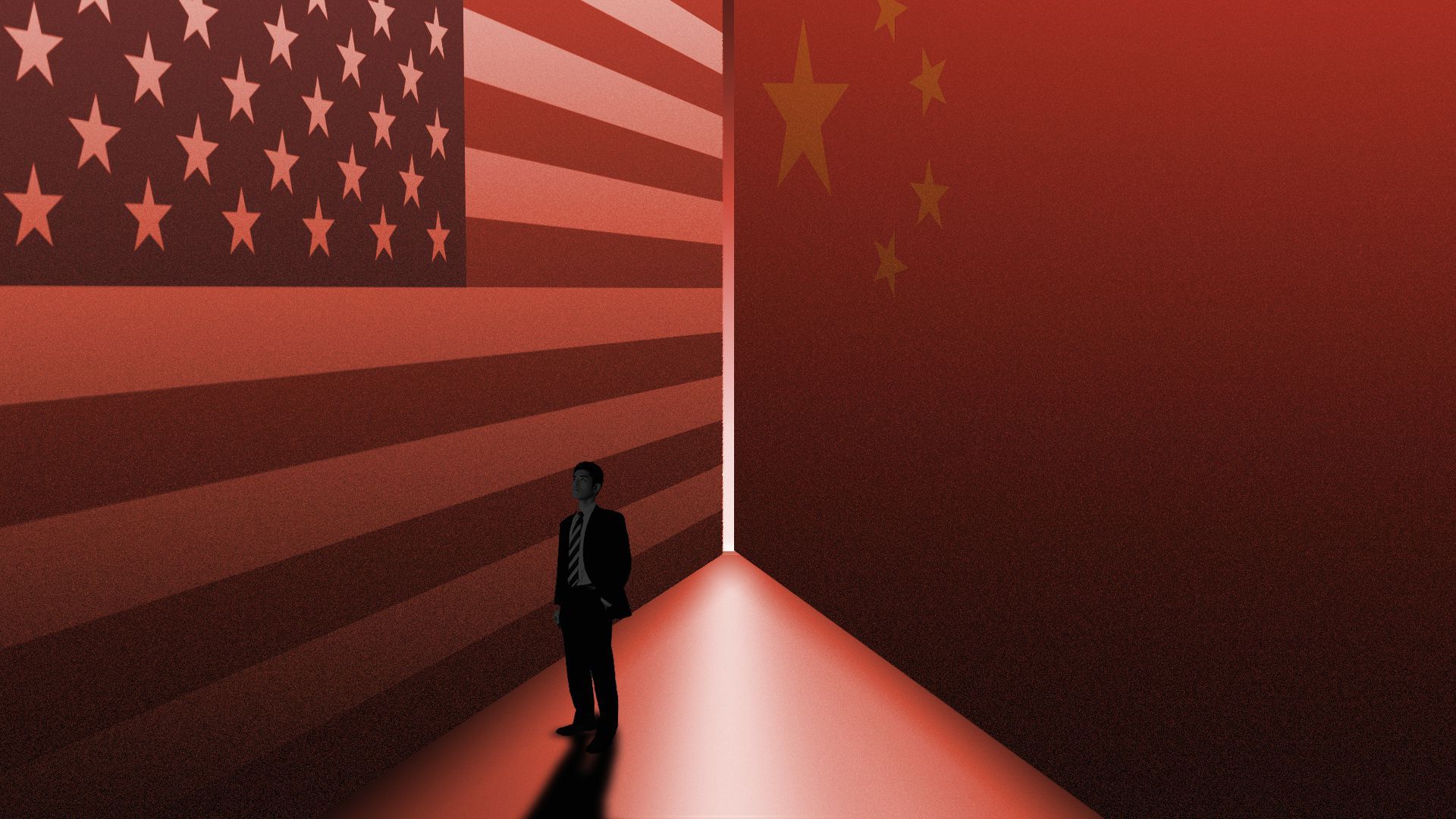 The U.S. electric car market and its reliance on China is heading for a collision with Congress.
Why it matters: Lawmakers are setting their sights on the auto industry's global supply relationships as bipartisan support emerges to deal with the dirtier sides of "clean energy."
Driving the news: House Republicans and Senate Democrats launched probes in recent weeks into EV and battery manufacturers, their reliance on Chinese businesses and potential risks to national security and efforts to prevent forced labor abroad.
Senate Finance Chairman Ron Wyden asked eight carmakers for detailed information about their supply chains after a report alleged they had "several supply chain exposures" to a region of China where oppressed Muslim communities are believed to be forced to work at nearby factories.
"This is one of the more significant inquiries that we've undertaken because it affects the well-being of workers and consumers in our country, [and] there are implications worldwide," Wyden told Axios last week.
Republicans on the House Science, Space and Technology Committee also began reviewing potential China exposures in twenty federal infrastructure grants to battery tech firms for U.S. projects.
Zoom in: The Senate probe is getting results — the automakers all gave responses to the Finance Committee and lawmakers are considering whether to conduct "additional investigation," a committee aide said.
Wyden plans a hearing "in the coming weeks" about trade enforcement and is considering whether to push for a bipartisan update to customs laws, the aide told Axios, adding the effort isn't limited to dealing with carmakers.
Four of the eight automakers — Honda, Mercedes-Benz, Stellantis and Volkswagen — told Axios they take this issue seriously and strive to ensure suppliers aren't violating their sustainability standards.
Ford said in a statement: "As we relayed to the Committee, Ford is committed to respecting human rights everywhere we operate and throughout our entire value chain." Other companies didn't respond to requests for comment.
Laura Murphy, a human rights professor who led the team behind the report, told Axios she hopes the committee presses automakers to explain how they "ensure that the metals sourcing for their projects doesn't involve the Uyghur [r]egion."
"The auto industry needs to be aware that it is exposed in many ways," Murphy said.
Meanwhile, the House Science investigation's scrutiny of federal funding to a particular Texas-based company — Microvast — is finding a fan in Senate Energy and Natural Resources Chairman Joe Manchin.
"If they're [Microvast] able to qualify for the incentives we have to make us energy independent, we all should be concerned," Manchin told reporters last week.
The big picture: China is the world leader in mining resources and making EV parts. Their hold on supplying battery metals like graphite will make a full excision incredibly difficult.
Still, auto companies in the probe — like Ford, General Motors, Tesla and Volkswagen — have struck lots of deals with resource and manufacturing firms in the U.S. and elsewhere to try making China optional.
Between the lines: One auto industry source told Axios that the probes could be damaging if they make lawmakers question the benefits of EV and battery tax incentives, like those in the Inflation Reduction Act.
"The last thing we need is a political circus around all of this stuff where there are just constant derogatories questioning the value," said the source, who requested anonymity to candidly discuss the matter. "There's a lot of benefits that support jobs and national security."
Go deeper