Axios AM
March 06, 2023
🧤 Good Monday morning! Smart Brevity™ count: 1,183 words ... 4½ minutes. Edited by Noah Bressner.
1 big thing: AI arms race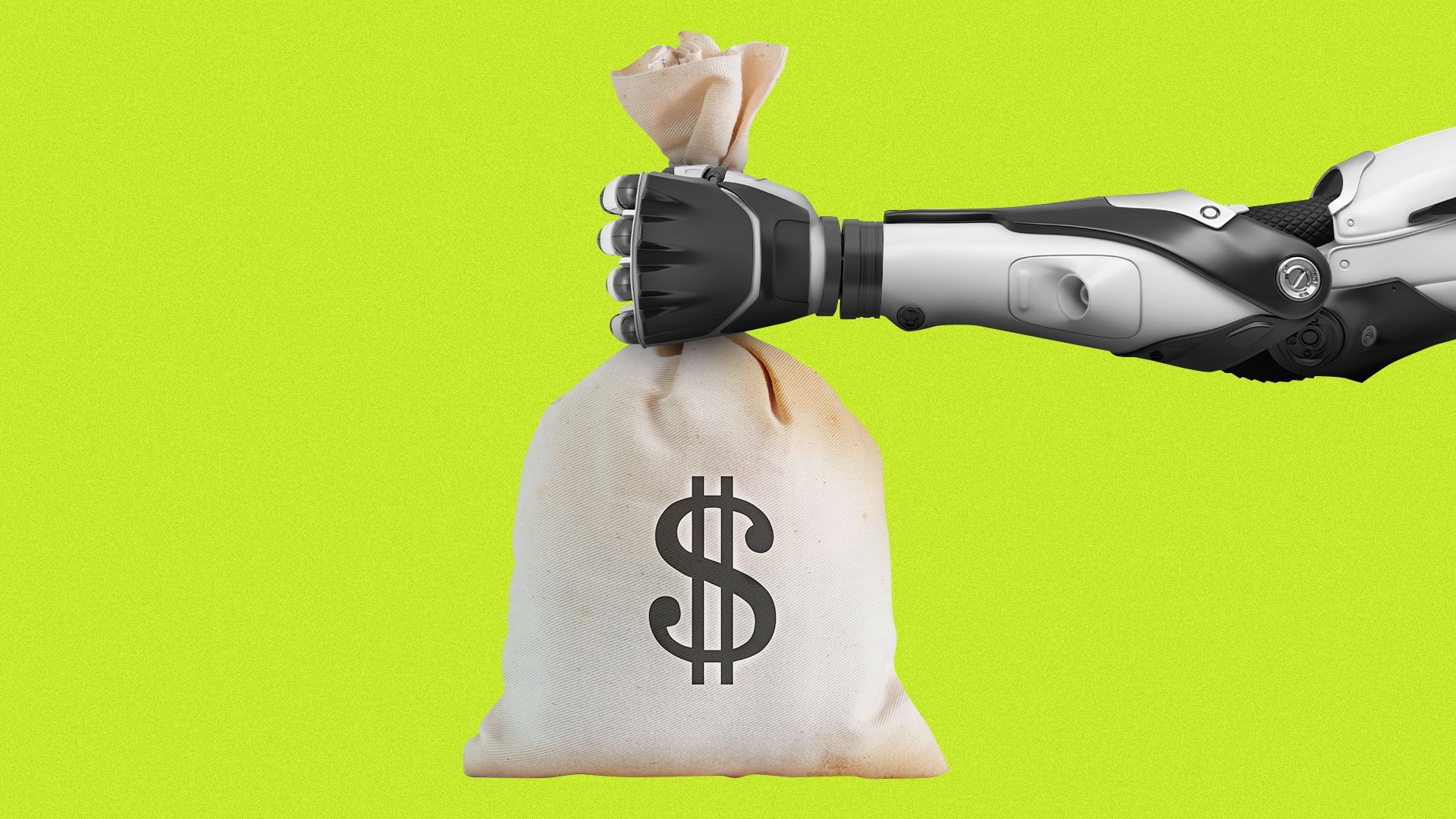 Venture capitalists are pouring hundreds of millions of dollars into generative AI startups, Axios Pro Rata author Dan Primack reports.
Reid Hoffman of Greylock Partners, an iconic Silicon Valley investor, just announced he's leaving Open AI's nonprofit board to avoid conflicts of interest with coming investments.
"There are future trillion-dollar companies being built and invested in right now," Hoffman wrote on LinkedIn (which he co-founded), "which will not only change markets, but launch new ones."
Why it matters: Generative AI could become as foundational to life and work as today's cloud and mobile. So there's an accelerating arms race to shape — and profit from — that future.
What's happening: OpenAI's relationship with Microsoft helped ChatGPT leap out of the starting gates. That also has emboldened competitors, who wager that partnering with a legacy tech giant will prove cumbersome.
So Silicon Valley venture investors have swiftly pivoted from "OpenAI is the next transformational tech company" to "We've found a way to beat it."
Even many non-tech companies are tinkering with — and productizing on top of — the sorts of large language models that underpin ChatGPT.
Between the lines: The generative AI that has captured the public imagination today — notably OpenAI's ChatGPT and Microsoft's AI-powered Bing — requires tremendous computing resources.
That means the core tech is likely to emanate from huge firms, running on the cloud computers of giants like Google and Microsoft.
But plenty of startups will harness these technologies, and apply them to specific industries or consumer businesses.
Our thought bubble: Because of the huge resources and data troves that AI innovation requires, this cycle of tech competition could be more winner-take-all than previous rounds.
Startup investors are betting they can overcome those forces.
But newcomers will be building on Microsoft and Google models and clouds, then hoping they might be acquired by the giants — unless antitrust regulators try to block the deals.
Reality check: Venture capitalists are fickle, as evidenced by brief funding booms in nanotech and the metaverse.
Ina Fried and Scott Rosenberg contributed reporting.
Go deeper: "Generative AI's money game, by Axios' Scott Rosenberg.
2. 📈 Bars, hotels fuel job market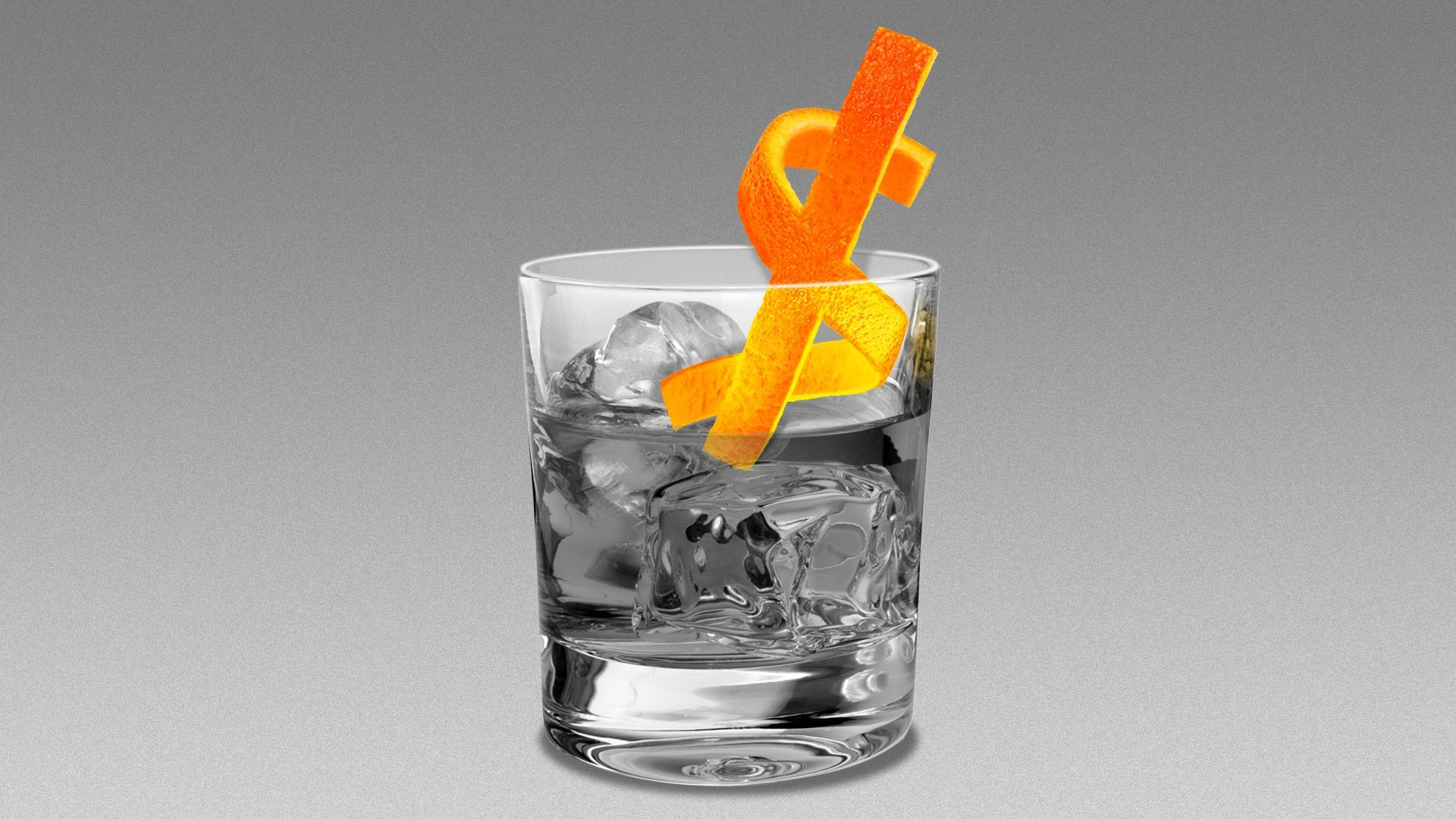 Bars, hotels and restaurants — rebuilding after their pandemic depths — are now the fastest-growing employers in America, The Wall Street Journal reports (subscription).
Why it matters: With tech cutting back, it's a role reversal from peak COVID.
🧮 By the numbers: The service industry — bigger than the information industry in terms of private-sector employees — helped keep the unemployment rate at a 53-year low.
Leisure and hospitality added 128,000 workers in January, according to the Labor Department's latest jobs report. The information industry lost 5,000.
3. 🛎️ America's best tippers
The best tippers in the country are in Cleveland, Axios Local's Sam Allard writes from data by Toast, a tech platform for restaurants.
The Ohio city was the only one in the 12-market study with a tipping average higher than 20%. Next up were Denver, Salt Lake City and Phoenix.
Toast declared Delaware (21.8%) to be the most generous state for tipping.
It was the first time Indiana fell from the No. 1 spot since the company started tracking tipping data.
Share this story ... Get Axios Cleveland ... Get Axios Local — now in 26 cities, with 4 more soon.
4. 📷 1,000 words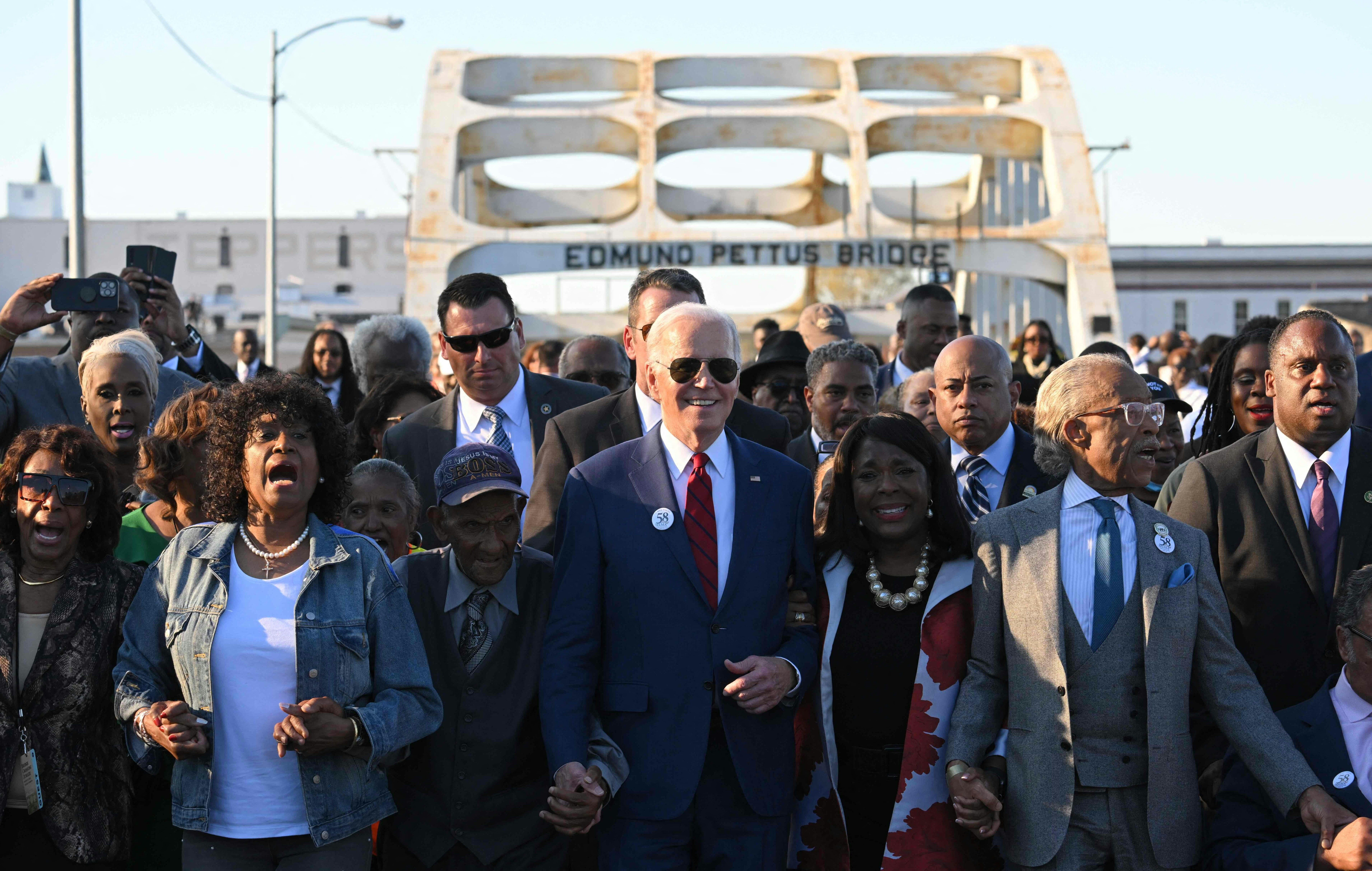 President Biden — on the 58th anniversary of Bloody Sunday in Selma, Ala. — made a new appeal to Congress to pass legislation protecting "the sacred right to vote."
Biden spoke at the Edmund Pettus Bridge — the site in 1965 of an attack by law enforcement and other spectators on roughly 600 civil Rights demonstrators, including future Rep. John Lewis (D-Ga.).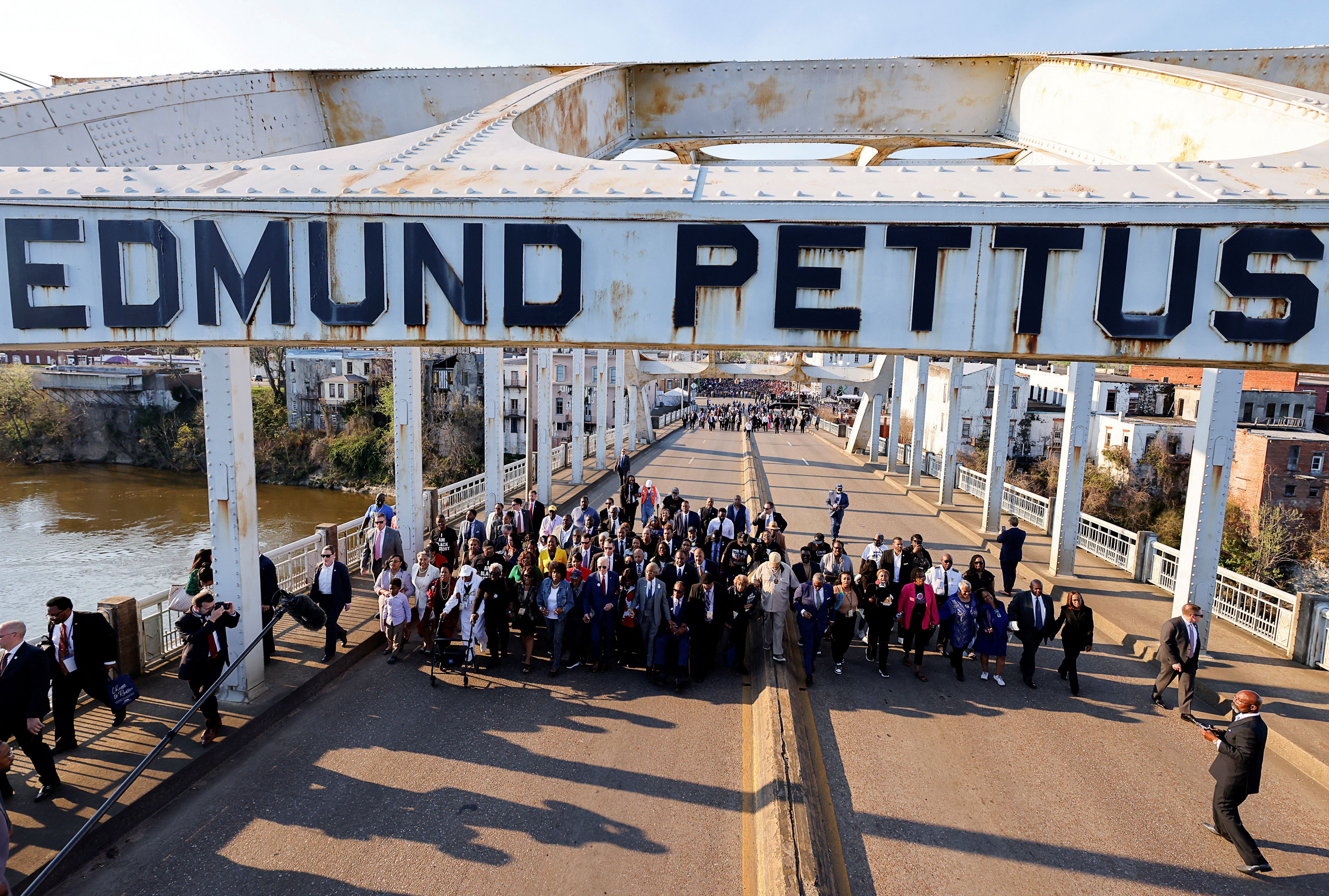 Marchers — including the Rev. Jesse Jackson, Martin Luther King III and the Rev. Al Sharpton — sang "This Little Light of Mine" and "We Shall Overcome."
5. 🐊 The DeSantis agenda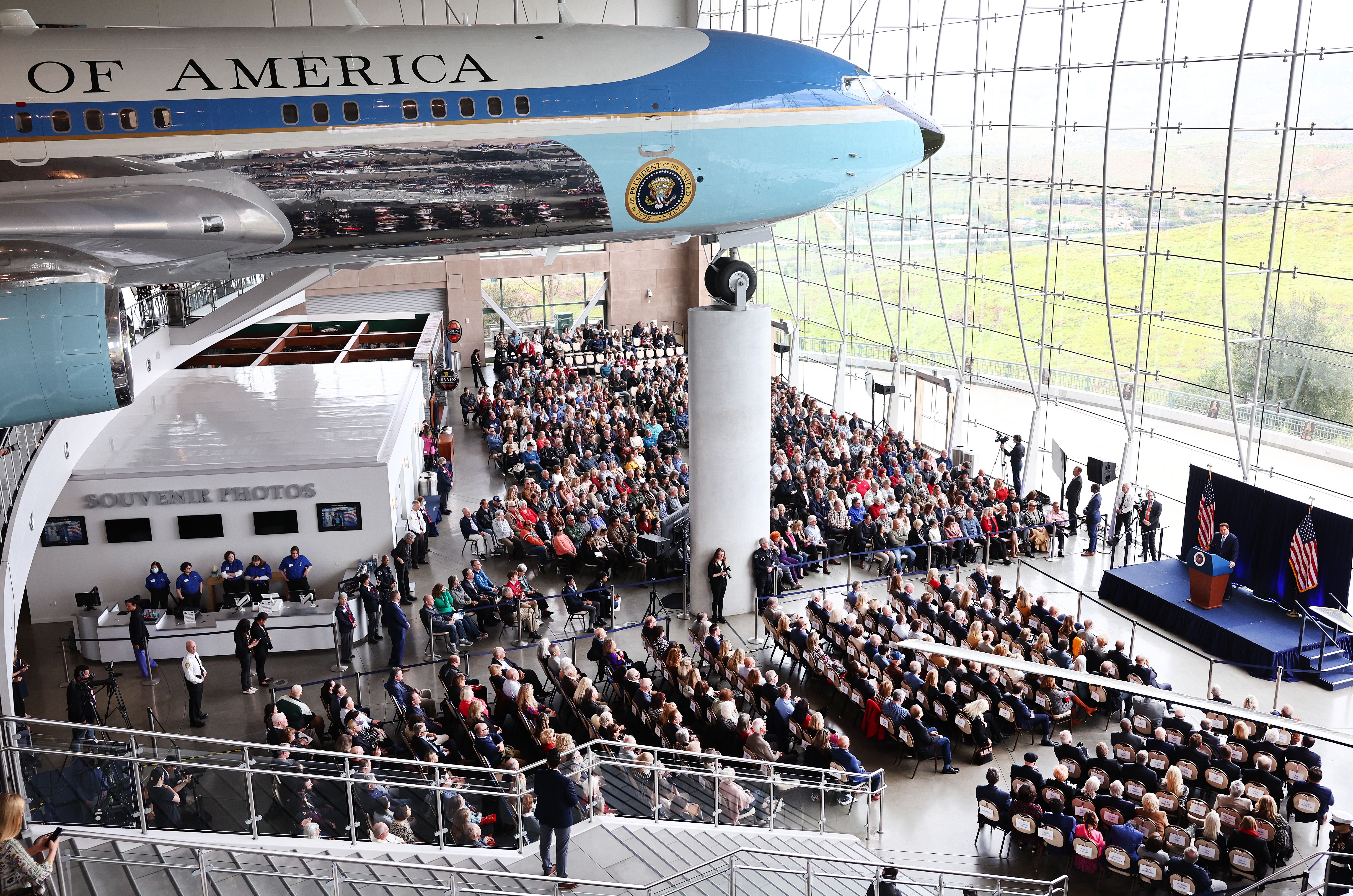 When Florida's 2023 legislative session opens tomorrow, Gov. Ron DeSantis (R) will have a veto-proof majority in both chambers. So he'll likely win passage of most or all of an aggressive conservative agenda that could be a springboard into the 2024 GOP presidential race.
"He is about to run up the score," writes Patricia Mazzei, Miami bureau chief of the N.Y. Times (subscription).
Since winning a landslide re-election in November, DeSantis "has proposed or endorsed policy after policy that has enthralled his supporters and alarmed his detractors," Mazzei reports:
Go deeper: DeSantis yesterday lit up a full house at the Reagan Library.
6. 🏢 Attendance higher at fancier offices
Some companies are going all out to entice workers back to the office. And new data from New York City shows that fancy digs help, Axios Markets reports.
Visits to Class A+ buildings in Manhattan — the swankiest places to work — far outpaced visits to Class B buildings, or less flashy locales, according to an innovative new dataset from the Real Estate Board of New York (REBNY).
This "flight to quality" had been underway before the pandemic, said Keith DeCoster, director of market data and policy for REBNY. But the transition to remote work sped up the trend.
Case in point: Occupants of SL Green's One Madison, a massive renovated office building in Midtown South, will have access to an in-house catering service attached to celebrity chef Daniel Boulud.
7. Deep read: "New phase of domestic terror"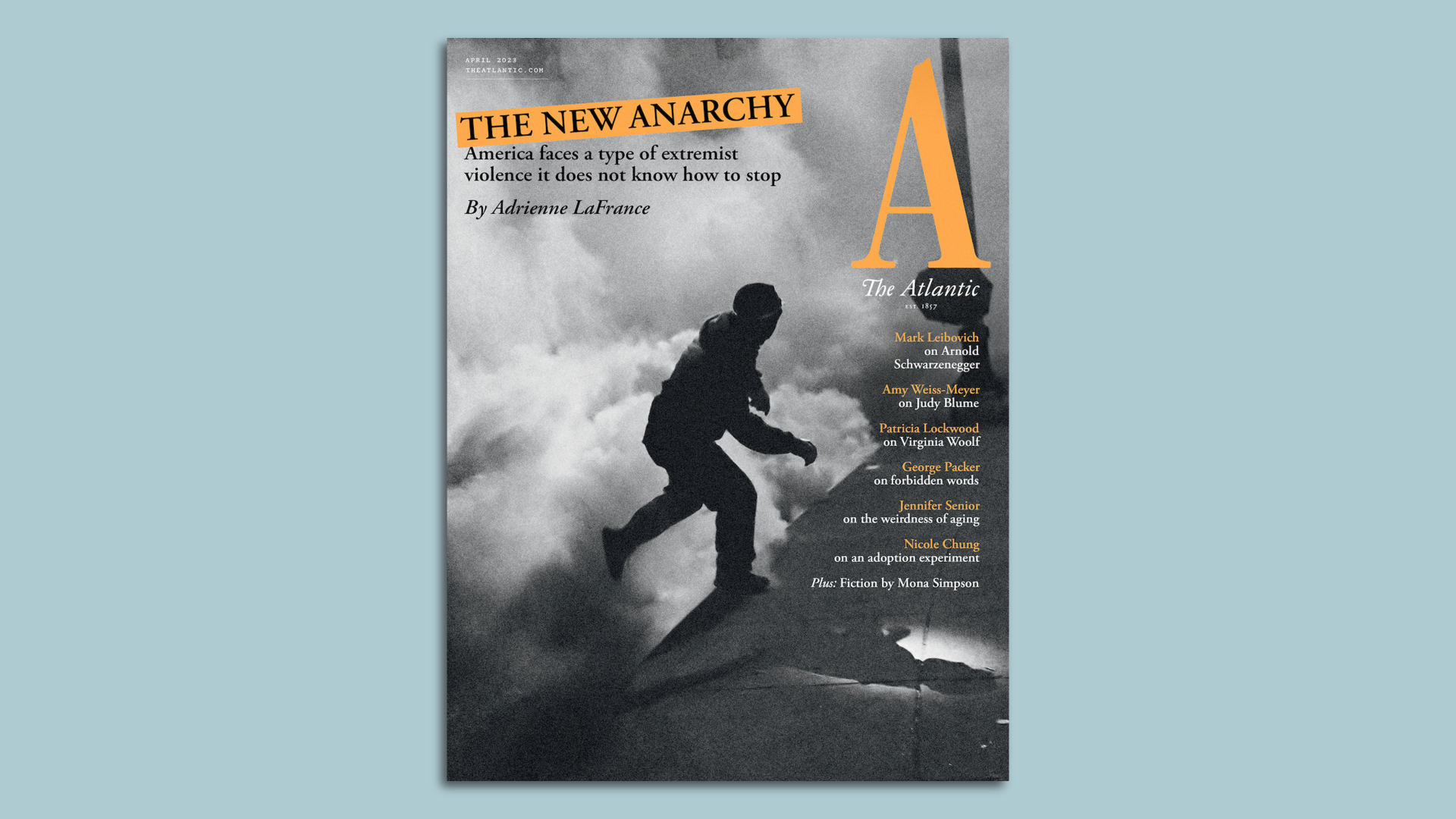 Experts worry about political violence "in broad regions of the country — the Great Lakes, the rural West, the Pacific Northwest, the South," The Atlantic's executive editor, Adrienne LaFrance, writes in the magazine's April cover story.
"These are places where extremist groups have already emerged, militias are popular, gun culture is thriving, and hard-core partisans collide during close elections in politically consequential states."
"Michigan, Wisconsin, Pennsylvania, Arizona, and Georgia all came up again and again."
The bottom line: "A drumbeat of violent attacks, by different groups with different agendas," LaFrance writes, "may register as different things. But collectively, as in Italy, they have the power to loosen society's screws."
8. ❄️ 1 for the road: No-show snow

These photos show Boston Common on Feb. 13, 2023 (left), and Feb. 9, 2015.
Why it matters: While Easterners read about Californians who could be snowed in for a week, this year's snow totals are far below average from Boston to Philadelphia, AP reports.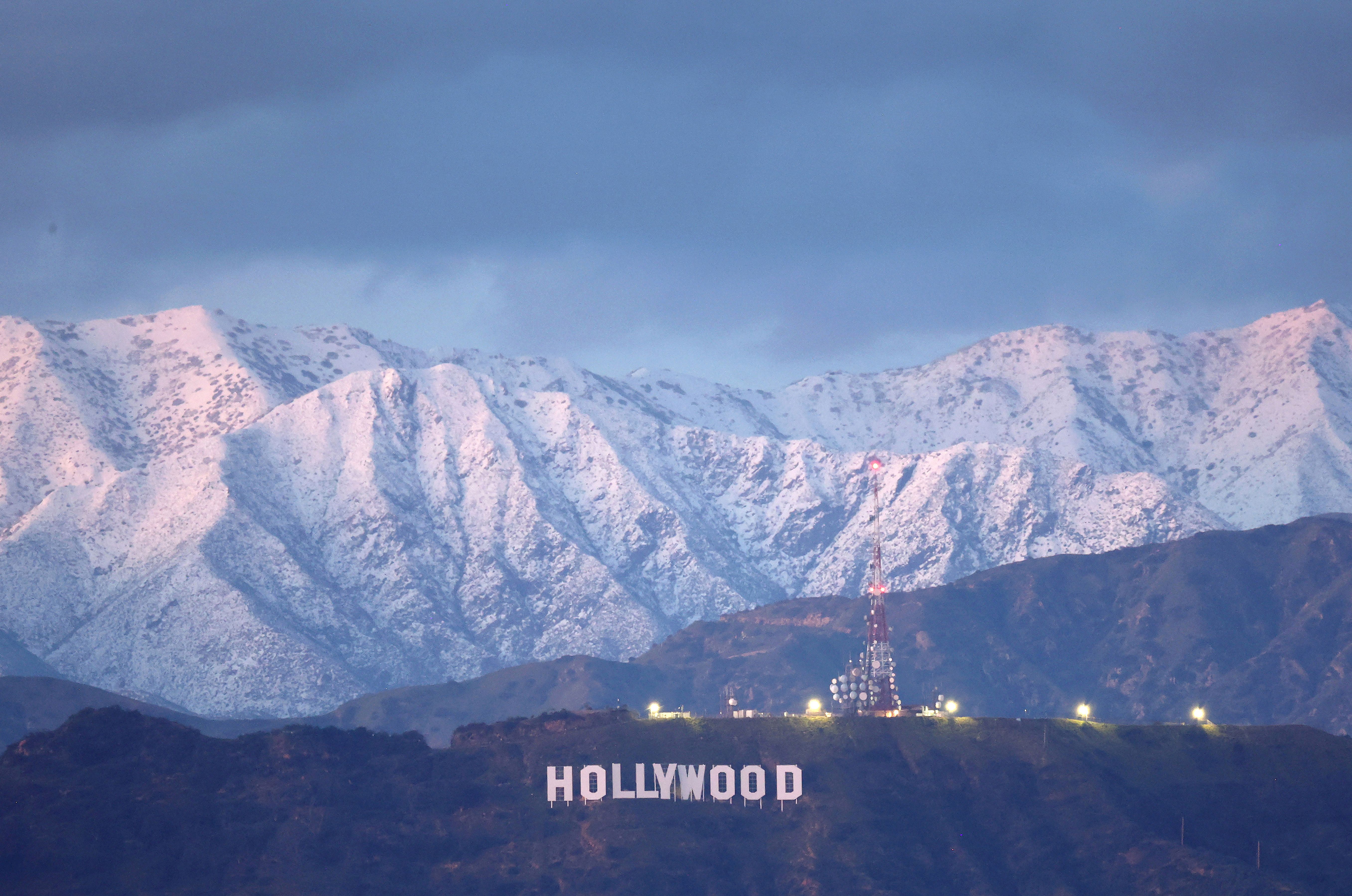 For much of the eastern U.S., from Massachusetts all the way down to parts of West Virginia and into Ohio, winter has been a bust.
But warmer temperatures in the Northeast have often resulted in more spring-like days than blizzard-like conditions.