Generative AI's money game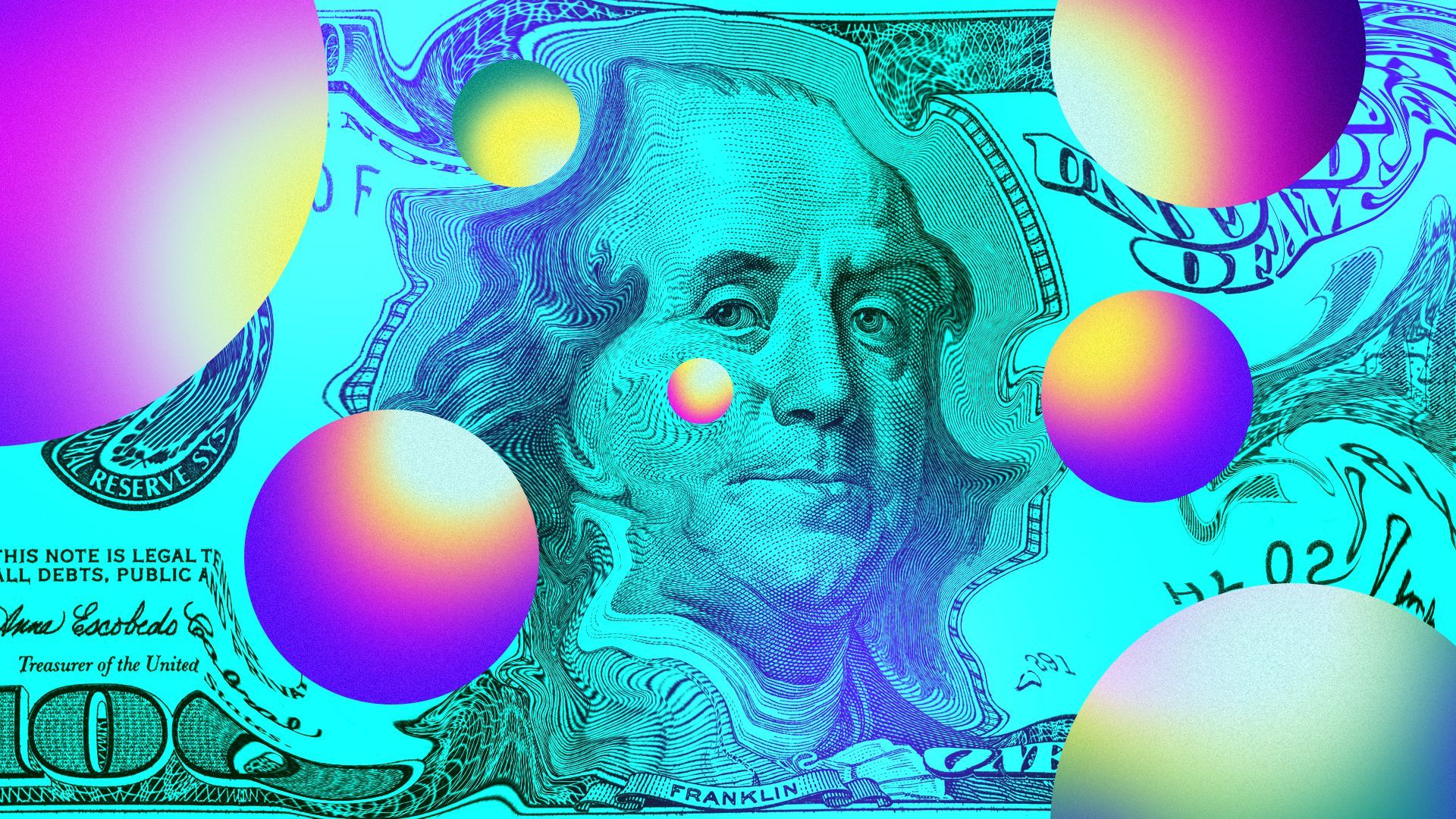 The generative AI revolution will be monetized, but nobody can yet say exactly how.
The big picture: It seems logical that if AI can conduct conversations and produce images, companies will figure out how to use it to build revenue and profits — but there's no guarantee, and the technology could also become a money sink for early adopters.
What's happening: In the short to medium term, the winners will likely be the owners of the foundational AI models — like Microsoft and OpenAI — who can charge others to use them for experiments and new applications.
If those experiments in applying generative AI's capabilities to specific commercial problems and consumer desires succeed, then we might see broader new businesses emerge built on tech's two time-tested business models, advertising and fees or subscriptions.
In the meantime, the news around projects like ChatGPT and Bing AI may quickly shift from the gee-whiz world of mindblowing sci-fi breakthroughs to very mundane nuances of B2B pricing.
Driving the news: As it rolled out the generative-AI-enabled version of its Bing search engine, Microsoft also announced big hikes in the price for outside developers to plug their programs into Bing via its API. Many in the industry expect OpenAI's pricing to jump too.
As part of its wide-ranging deal with OpenAI, Microsoft is getting broad rights to commercialize OpenAI's technologies as well as the ability to bundle and resell them as part of its broader Azure cloud.
Between the lines: The most advanced generative AI services today demand costly computing power.
That means any AI boom will inevitably also create huge windfalls for the big cloud providers — Amazon, Microsoft and Google.
It also means that the days of ChatGPT as a free romp for casual dabblers are probably numbered, as OpenAI starts trying to underwrite its expenses.
A partnership between OpenAI and consulting giant Bain announced last week is one sign of the monetization drive kicking in.
The companies are planning early deployment experiments in "next generation contact centers" for customer service, creative development for marketing campaigns, and "helping financial advisors improve their productivity and responsiveness to clients."
Bain said Coca-Cola is the first company to "engage with" the Bain/OpenAI partnership.
Software-as-a-service platforms are also rolling out AI enhancements as a quick path to enrolling new paying customers.
Last week Notion, the popular information-organizing and collaboration service, began offering a Notion AI tool at a $10 per user per month fee.
Notion's AI helper serves as an auto-completer, summarizer and brainstorming tool.
Yes, but: Notion's and similar new rollouts bolster the skeptical argument that AI is "just a feature" — destined not to become its own independent new business but instead to be widely incorporated into existing platforms, tools and industries.
The search arena, where AI-powered chat is already in wide testing, illustrates the business' promise and perils.
Bing's AI move has brought Microsoft's long-lagging service into the spotlight.
But the chat model also undermines the ads that make search so profitable today, mostly for Google.
Integrating advertising with AI chat could prove cumbersome or unappealing. Voice systems like Alexa have yet to come up with a satisfying way to mix ads with useful information.
Newcomers and underdogs like Bing or You.com, a startup with an early entrant in AI-chat search, are more likely to figure out this new business than incumbents like Google.
Be smart: The AI story is following the same track as previous tech explosions.
When the web burst on the scene 30 years ago, the first profits flowed not to web publishers or online stores but to internet service providers.
What they're saying: "ChatGPT and Bing's chatbot were never the end product," Alex Kantrowitz of Big Technology writes. "They were demos meant to sell other companies on tools they could use to build their own."
The bottom line: Right now the biggest beneficiaries of the AI boom look likely to be the AI providers themselves. They can start charging today, and outsource bigger risks downstream to a wave of startups and early-adopter experimenters — who might see big new efficiencies, or learn painful lessons.
Go deeper: Read more in Axios' AI Revolution series —
Go deeper