Axios AM
August 28, 2023
🏞️ Happy Monday! Believe it or not, next weekend is Labor Day weekend.
Smart Brevity™ count: 1,348 words ... 5 mins. Edited by Emma Loop.
🥇 Axios Latino won first place in newsletters at the Society of Professional Journalists' Sunshine State Awards in Florida. Congrats to co-authors Russell Contreras and Marina Franco of Noticias Telemundo, and editor Astrid Galván.
1 big thing: AI could choke on its own exhaust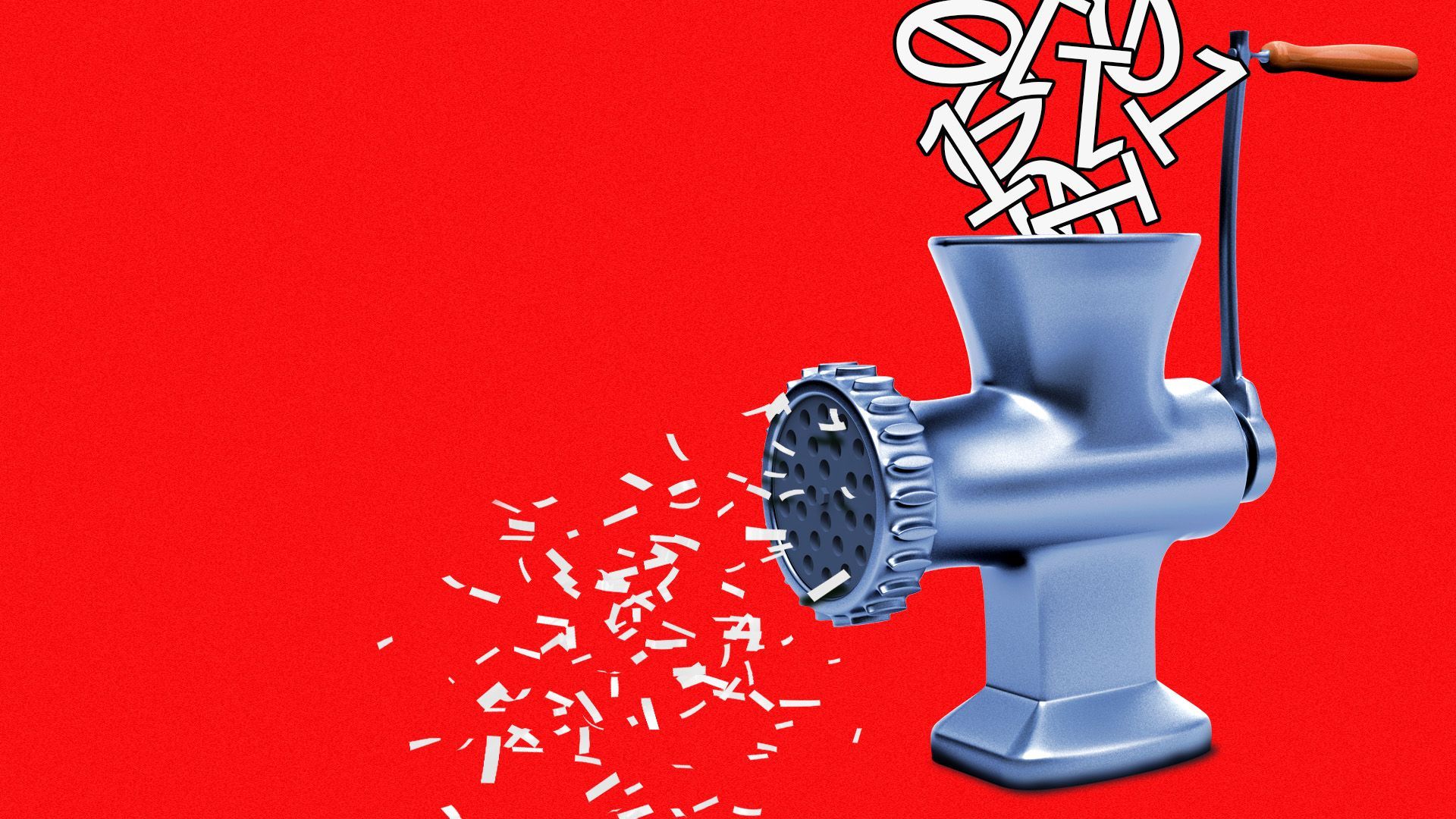 The internet is beginning to fill up with more and more content generated by artificial intelligence rather than human beings.
Why it matters: That brings weird new dangers to society — and the AI programs themselves, Axios' Ina Fried and Scott Rosenberg write.
What's happening: Experts estimate AI-generated content could account for as much as 90% of information on the internet in just a few years, as ChatGPT, Dall-E and other programs spill torrents of verbiage and images.
But the world hasn't yet figured out how to label AI-generated output reliably, and differentiate it from human-created content.
The danger to society is the now-familiar problem of information overload and degradation.
AI turbocharges the ability to create mountains of new content — while undermining the ability to check that material for reliability.
It recycles biases and errors in the data that was used to train it.
The danger to AI itself is newer and stranger: Research papers have introduced a novel lexicon of potential AI disorders.
"Model collapse" is researchers' name for what happens to generative AI models — including OpenAI's GPT-3 and GPT-4 — when they're trained using data produced by other AIs rather than human beings.
Feed a model enough of this "synthetic" data, and the quality of the AI's answers can rapidly deteriorate, as the systems lock in on the most probable word choices and discard the "tail" choices that keep their output interesting.
"Model Autophagy Disorder," or MAD, is what researchers at Rice and Stanford dubbed the result of AI consuming its own products.
2. 💻 Remote work dilutes connection to mission
Fully remote workers are especially disconnected from their workplaces' "mission and purpose," Axios' Ivana Saric writes from a Gallup survey.
Why it matters: The result adds to a slew of signs highlighting the growing distance between workers and their employers — including the viral trends "quiet quitting" and "bare minimum Mondays."
🧮 By the numbers: 34% of U.S. workers overall felt engaged at work, up two points from last year, the survey found.
Fully remote workers reported higher levels of engagement than their in-office colleagues. But Gallup said its "most worrying finding" was a drop in the connection that fully remote workers feel to their workplace's mission and purpose.
Only 28% of fully remote workers strongly agreed that they felt connected to their workplace's mission and purpose — a record low.
By comparison, 35% of hybrid and 33% of on-site workers felt their companies' missions made them feel their work is important.
What's happening: Remote workers can feel very connected with their teams, with whom they have regular meetings — without the same level of engagement with the broader company mission, Brian Elliott, an executive advisor on the future of work, told Axios.
3. ⚖️ Easter egg in Trump indictment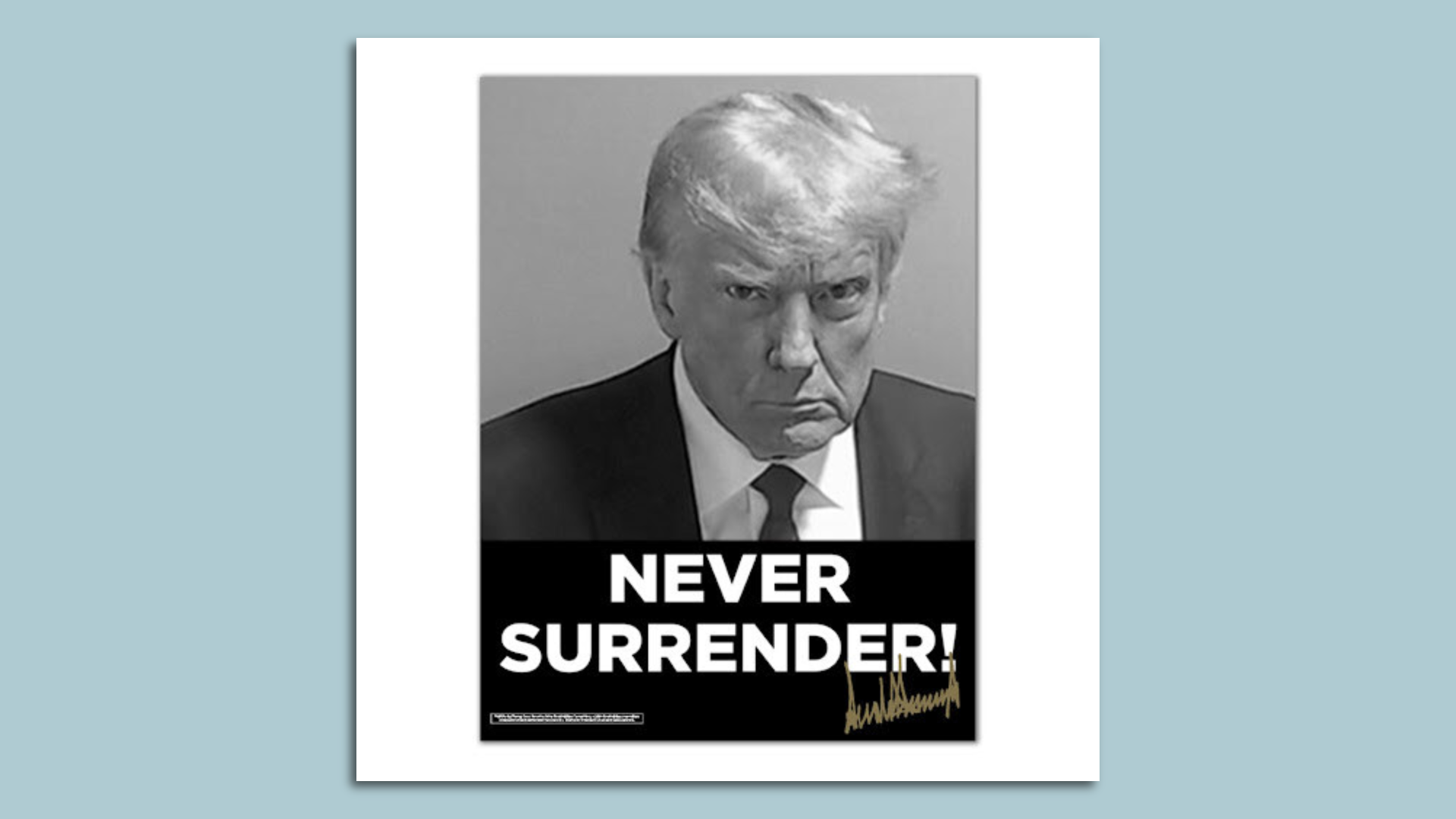 A federal judge in Atlanta today will hear arguments from former White House chief of staff Mark Meadows to move his racketeering case to federal court from Fulton County, Ga.
Why it matters: Meadows argues that the actions at the center of the indictment occurred as part of his federal duties. Former President Trump is also expected to request such a move. That could give him a more favorable jury pool, since more suburbs would be included.
💡 But there's a twist: Anthony Michael Kreis, an assistant law professor at Georgia State University, tells the N.Y. Times that the indictment may contain an Easter egg that could spoil that argument.
The indictment says the election interference lasted into September 2021, when Trump — out of office for eight months — asked Georgia Secretary of State Brad Raffensperger to decertify the election "and announce the true winner."
"By showing the racketeering enterprise continued well beyond his time in office," Kreis told the Times, "it undercuts any argument that Trump was acting in a governmental capacity."
4. 📷 Jacksonville mourns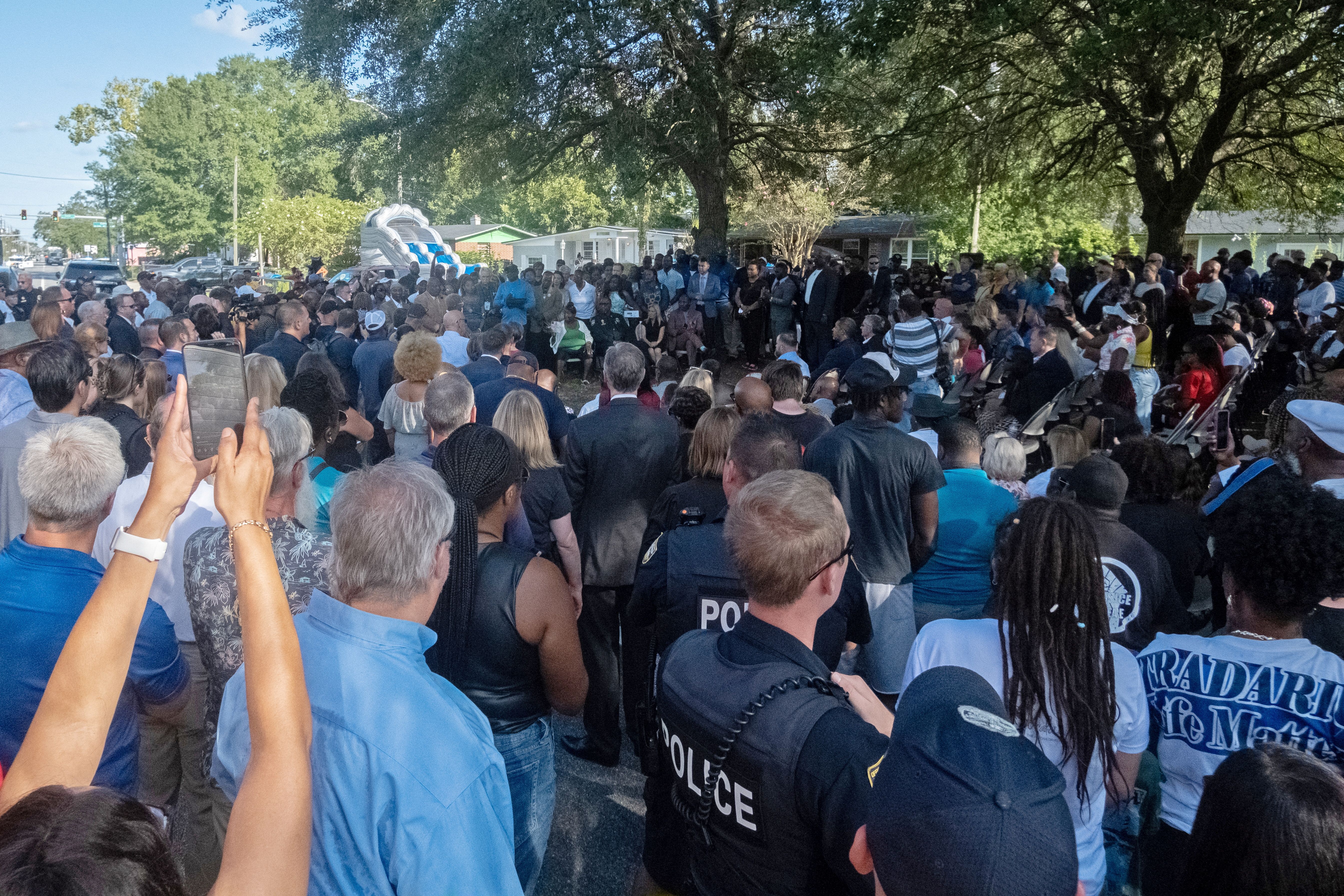 The Justice Department is investigating the shooting deaths of three Black people at a Dollar General in Jacksonville, Fla., as "an act of racially motivated violent extremism," Attorney General Merrick Garland said.
⚡ The latest: Sheriff T.K. Waters said at a televised news conference that the 21-year-old white shooter wore a tactical vest and used an AR-15-style rifle featuring swastikas, plus a Glock handgun, Axios' Rebecca Falconer writes.
Waters identified the victims as 52-year-old Angela Michelle Carr, 29-year-old A.J. Laguerre and 19-year-old Jerrald De'Shaun Gallion.
5. ⚠️ Florida faces "major hurricane"
Tropical Storm Idalia is forecast to "become a major hurricane by Wednesday," the National Weather Service in Tampa Bay said this morning.
Hurricane and storm surge watches have been issued for parts of the Florida coast.
Tampa Bay is in the cone — the danger zone.
Florida Gov. Ron DeSantis canceled campaign events in South Carolina to tend to the twin crises at home — preparing for Idalia, and recovering from the shooting in Jacksonville.
6. Holograms help museums tackle Holocaust, slavery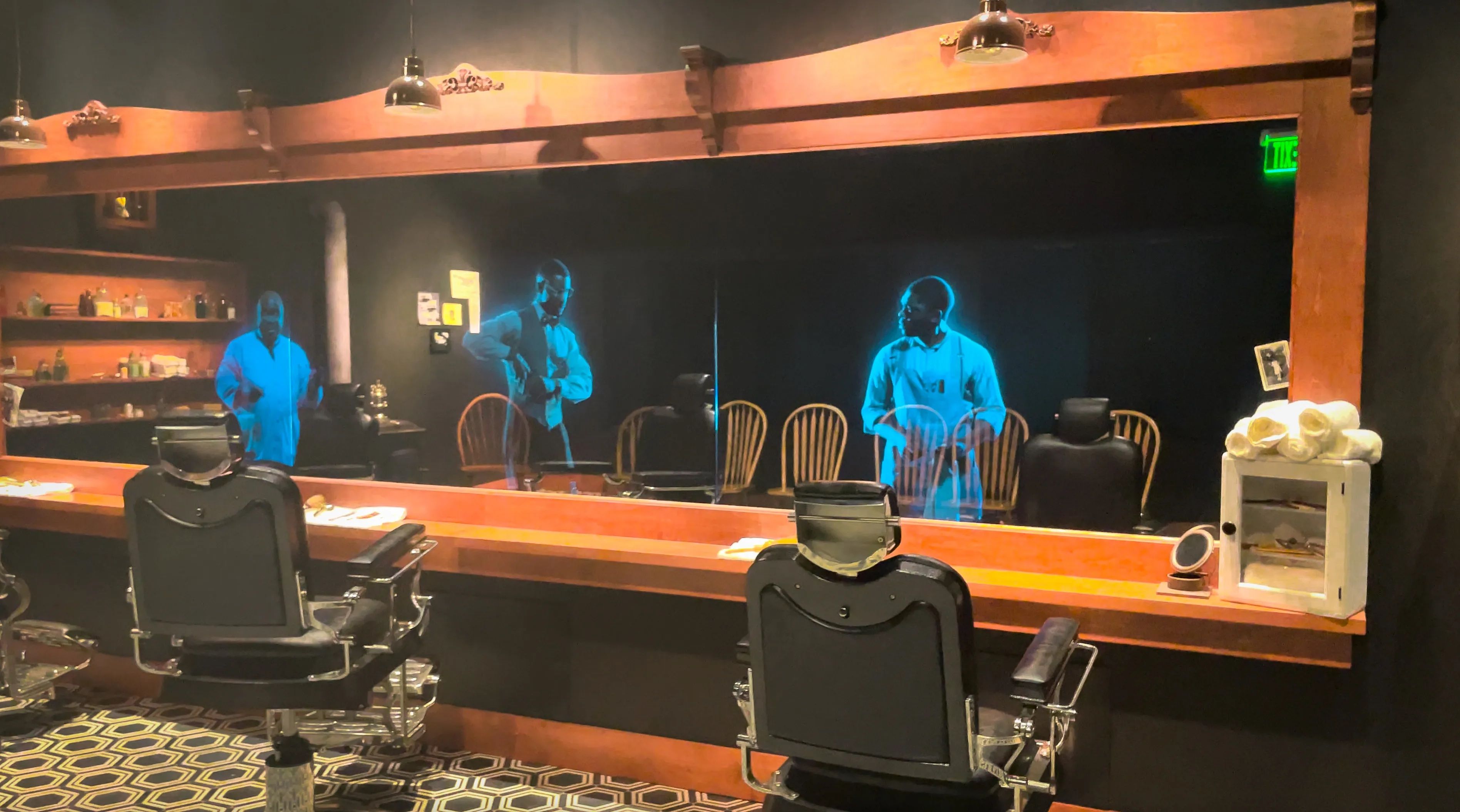 Above: A period barbershop comes to life with holographic barbers at the Greenwood Rising History Center, a museum dedicated to telling the story of the 1921 Tulsa Race Massacre in Oklahoma.
Museums focused on racial violence and antisemitism have begun using holograms, AI and virtual reality to simulate conversations with Holocaust survivors and words of enslaved people, Axios' Russell Contreras writes.
Why it matters: The use of generative AI to create immersive displays is aimed at fighting bigotry.
What's happening: The Illinois Holocaust Museum in Skokie, Ill., and The Legacy Museum: From Enslavement to Mass Incarceration in Montgomery, Ala., are among the institutions aggressively deploying new technology to vividly tell harrowing aspects of history.
🧠 How it works: At the Illinois museum, holograms of actual Holocaust survivors and witnesses can respond to questions from visitors.
The holograms can answer questions ranging from whether they believe in God to what they think about genocide, said Kelley Szany, the museum's senior VP of education and exhibitions.
If a visitor asks a question the system can't answer, it might have the hologram acknowledge that it doesn't know — but eventually "learns" an answer after gathering more information from the cloud.
7. 🎞️ Stat du jour: Vanishing G-rated movies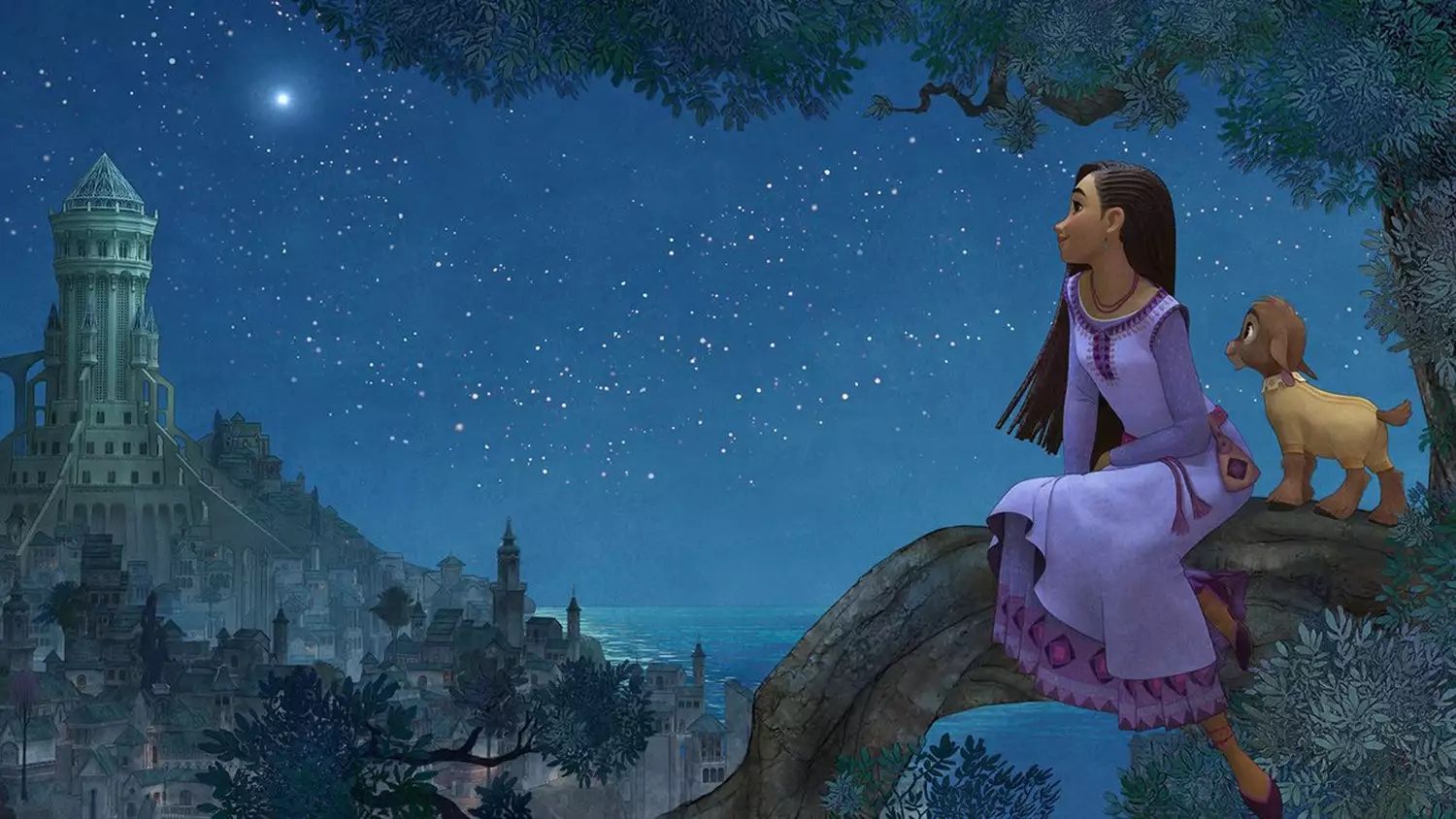 This year, there may be zero full-length G-rated movies — even the "Paw Patrol" sequel, coming Sept. 29, is PG (for "for mild action/peril"), the N.Y. Times notes in a reporter's notebook, "Honey, I Blew Up the Family Film."
Only a decade ago, 18 G-rated movies came out in a year. In 2003, there were 30+.
Why it matters: Titles adults and children can watch together, which used to be a cinema staple, are now sporadic, the Times says.
"The G rating, a stalwart of the films of my childhood, has nearly disappeared," culture reporter Alexis Soloski writes, "a corollary to the reluctance of producers of family films to admit that they're meant for families."
Trailer for "Paw Patrol: The Mighty Movie."
8. ⚾ Little League champs win in walk-off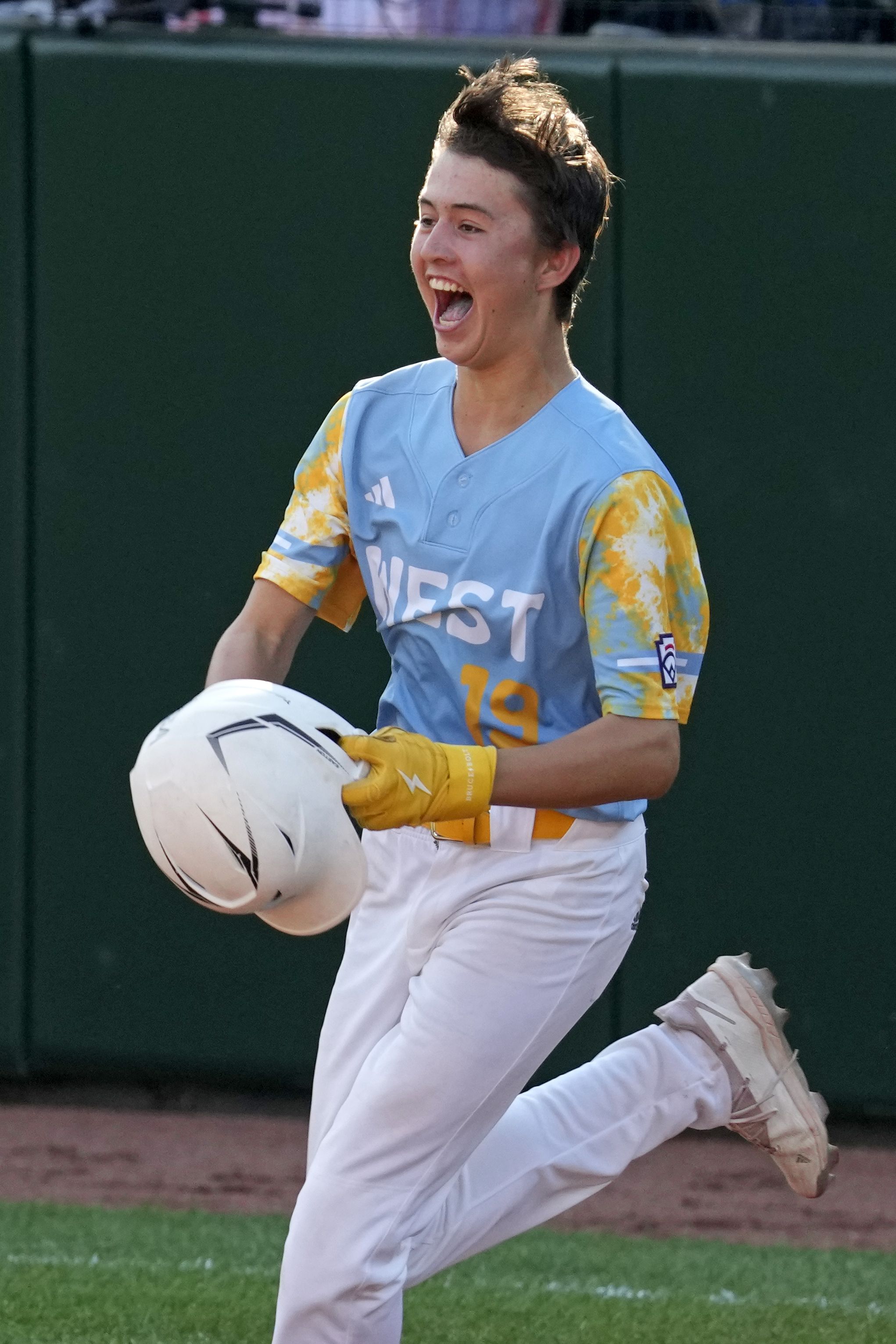 Little Leaguers everywhere dream of a moment like this, Seth Engle, a Penn State journalism student, writes for AP from South Williamsport, Pa.
Louis Lappe hit a walk-off homer and his team from El Segundo, Calif., beat the Caribbean island of Curacao 6-5 in yesterday's Little League World Series championship.
Louis flipped his bat and threw his arms in the air as he trotted around the bases, leaping onto home plate as he was greeted by his teammates surrounding the batter's box.
California's eight titles are the most of any U.S. state.
Curacao, a small island off the coast of Venezuela that is home to just 150,000 residents, has represented the international side of the bracket in the championship the last three times non-U.S. teams have competed.
Thanks for starting your week with us. Please invite your friends to sign up.