Biden decries Jacksonville shooting: "White supremacy has no place" in U.S.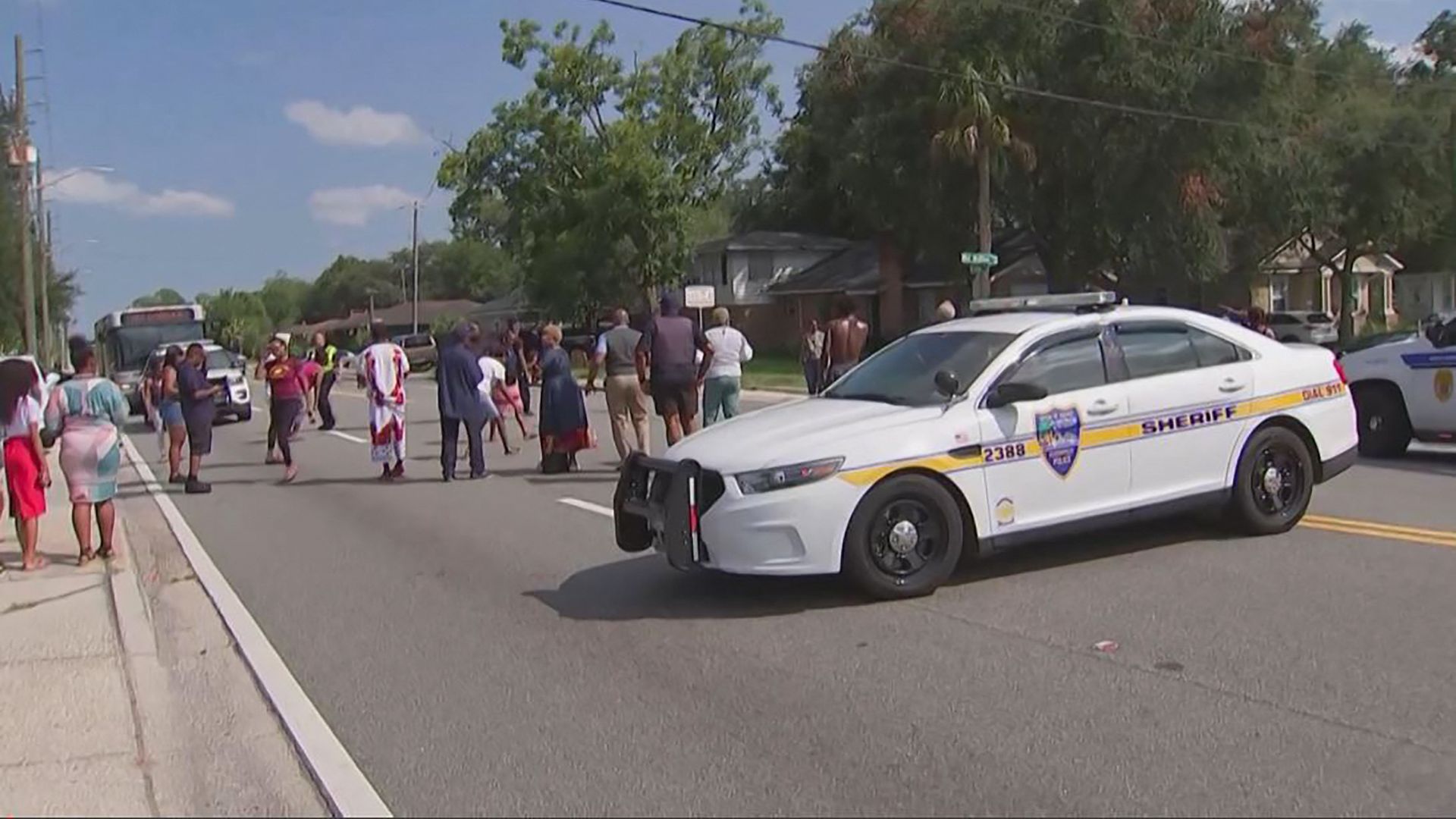 The Justice Department is investigating a shooting in Jacksonville, Florida, which left three Black people dead as a "hate crime and an act of racially motivated violent extremism," Attorney General Merrick Garland said Sunday.
The big picture: Sheriff T.K. Waters said at a news conference Sunday the 21-year-old white shooter wore a tactical vest and used an AR-15-style rifle featuring swastikas and a Glock handgun in Saturday's attack at a Dollar General store near Edward Waters University before fatally shooting himself.
"This shooting was racially motivated, and he hated Black people," said Waters, who noted the firearms were purchased legally earlier this year. He said officers found racist manifestos that "detailed the shooter's disgusting ideology of hate."
Waters identified the victims as 52-year-old Angela Michelle Carr, 29-year-old A.J. Laguerre and 19-year-old Jerrald De'Shaun Gallion. Waters identified the suspect as Ryan Christopher Palmeter, from nearby Clay County.
What they're saying: Gov. Ron DeSantis (R) said in a statement the "people of Florida stand united in condemning the horrific, racially motivated murder."
President Biden in an online statement noted that the attack happened near a historically Black university as "our nation marked the 60th anniversary of the March on Washington."
He said that "we must say clearly and forcefully that white supremacy has no place in America."
Go deeper