U.S. averaging 2 mass shootings per day so far this year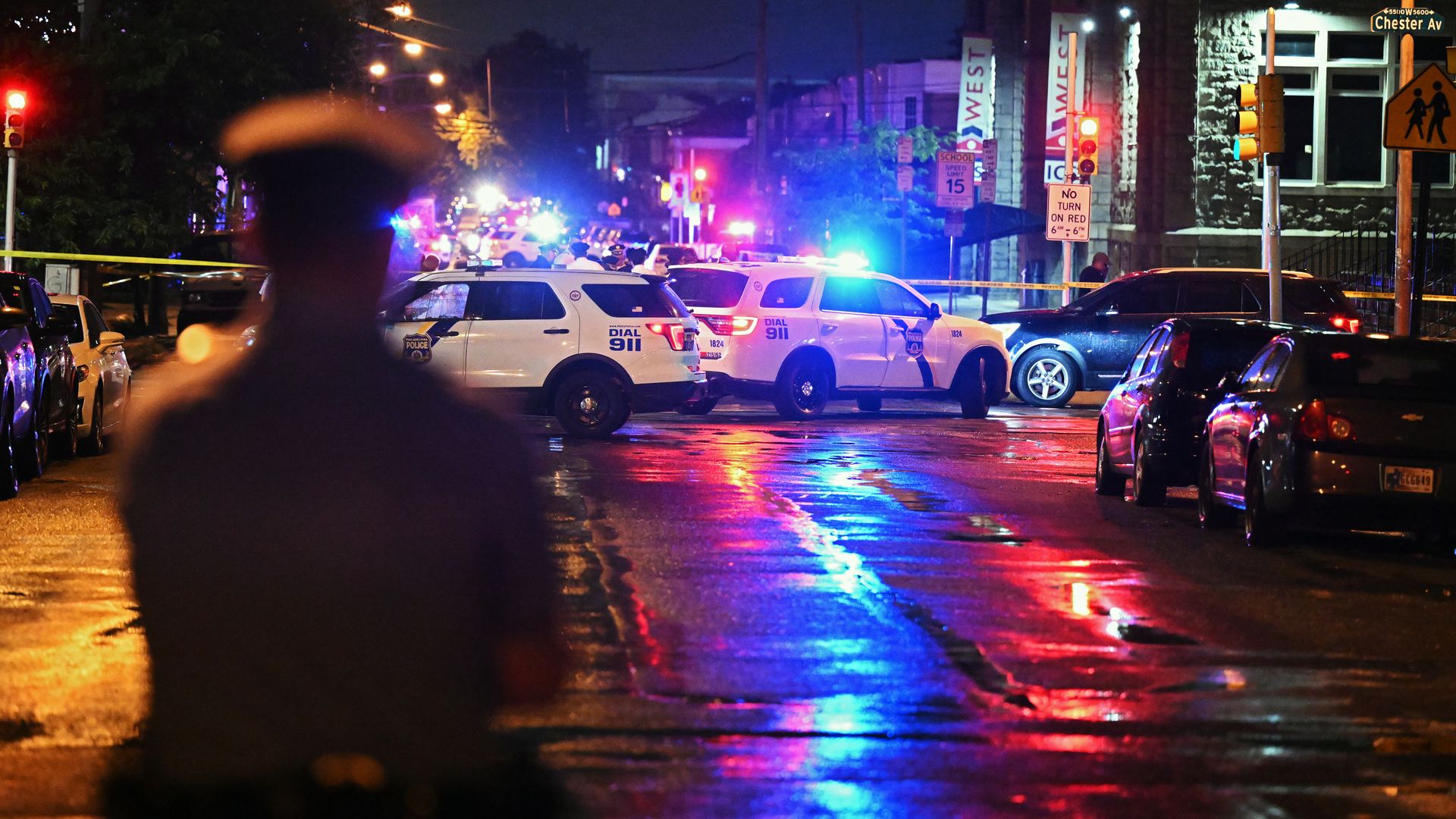 The U.S. is currently on pace to meet or surpass the previous record for the most mass shootings in a year, which was set in 2021 with a total of 690, according to Gun Violence Archive (GVA) data.
Why it matters: So far this year, the U.S. has seen an average of two mass shootings every day, for a running total of 419.
At this point in 2021, 401 mass shootings had occurred, and that year over all had a daily average of 1.9 mass shootings.
Details: GVA defines a mass shooting as an incident in which at least four people are shot and either killed or injured, not including the shooter.
Already, over 25,000 people have died from gun violence this year, and there are still 153 days left in 2023.
That's an average of 118 deaths per day, and among those daily deaths were nearly one child between the ages of zero and 11 and over four teens between 12 to 17 years old.
More than 22,000 people have also been injured by gunshots this year, including over 400 children and 2,400 teens.
Yes, but: Those figures do not capture the full scope of the U.S.' gun violence epidemic.
They hint at but do not include the thousands of parents who lost their child, or the thousands of families forever diminished.
The figures also can't sufficiently reflect the thousands of life-altering injures caused by gunshot wounds or the hundreds of thousands of dollars that gun violence victims rack up in hospital bills.
The trauma from being threatened with a gun or witnessing a shooting isn't accounted for in the data, either.
What they're saying: "Gun violence takes an enormous toll on this country, and it is a toll that we all share," Kelly Drane, the research director for the Giffords Law Center to Prevent Gun Violence, told Axios.
"The reality is, we know that gun violence is entirely preventable," Drane said. "There are a number of things we can do reduce the frequency and lethality of gun violence in this country."
"I think there are some people who have been elected to public office that are beholden to the gun lobby and other special interest groups that have a vested interest in preventing these policies from getting passed," she added.
The big picture: Recent polling has shown that a majority of voters favor additional control measures to prevent gun violence.
Go deeper: Gun control advocates say culture, not just laws, must change
Go deeper